Autos/Cars Affiliate Programs
Page 2 of 2
FenSens - is making smart car accessories allowing for new car tech to become affordable and available for ANY vehicle. Our first product is the world's first smart wireless parking sensor. It's an affordable and simple upgrade for any vehicle that requires no wiring and runs completely through an app on your phone. We have a smart wireless backup camera and more industry first smart car accessories coming soon. Share the latest and greatest smart car technology products with your audience, keeping them up to date on the latest and greatest aftermarket vehicle technology. If you are a part of the smart home, you should get in on the rapidly growing smart car accessories industry. Earn 9% commission on sales.

&nbsp
Fox Rent A Car - is a discount car rental company with locations in California and Arizona. Earn 5% commission of the actual time and mileage of any reservation that results in a rental.



&nbsp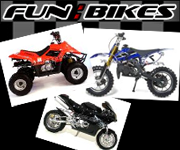 Fun:bikes - are specialist suppliers of a wide variety of mini motos, midi motos, mini moto parts and bike spares to customers from both the consumer and trade markets. We have been established for over 3 years and were launched to meet the growing demands of the exploding mini moto parts market (in the US mini motos are known as 'pocket bikes'). Earn 7% commission on sales.







&nbsp
Get All Parts - In 2010, we established Get All Parts to give millions of customers in the US access to thousands of affordable automotive parts on the web. Get All Parts is now the largest online supplier of original-equipment replacement auto parts in the industry, with more than 200 distribution centers. Get All Parts helps consumers save money by offering top-quality new, aftermarket, used, and remanufactured automotive parts at a fraction of the cost of purchasing brand-new OE parts. And now we're offering companies and organizations like yours the opportunity to capitalize on our brand presence and customer draw by inviting you to become a Get All Parts affiliate partner. The Get All Parts affiliate program offers incentives for online marketers like you. We understand how much time and effort it takes to invest in developing a business website, as well as marketing to increase traffic. Why not get paid for your efforts? Earn a 10-percent commission on all revenue generated from referred sales (within a 30-day return window from the time the user clicks on your link and makes a purchase. No minimum purchase or sign-up required).

&nbsp
Goldcar - Travelling the world together since 1985. The company, with more than 30 years of experience, currently has more than 80 car hire offices, located at major airports and tourist destinations. A wide network of customer service present in Spain, Andorra, Portugal, Italy, France, Greece, Malta, Netherlands, Romania, Croatia, Morocco and Mexico. The group offers its clients more than 50,000 vehicles of which more than 80% are renewed every year, providing one ne of the youngest fleets in Europe and a highly skilled workforce of over 1,000 professionals dedicated to providing clients who trust in Goldcar's transparent and innovative quality of service. The most competitive commission rates in the market: 6% per sale. Enjoy a promotional commission rate of 8% per sale until 25th January 2017.



&nbsp
GovernmentAuctions.org® - is an extremely popular membership-based website that helps bargain hunters find and participate in government auctions of seized, surplus, repossessed and foreclosed property such as real estate, cars, electronics, jewelry, art work, equipment and just about anything else you can imagine. GovernmentAuctions.org® has consistently been featured in the news, including CNBC, CNN, Barrons, BusinessWeek, and many more. Affiliate Program Details • $2 per lead commission (Free Trial Sign Up) • Up to $18 per lead that signs up for membership • 4.5% Conversion Rate Affiliates receive commission even if the FREE TRIAL is ultimately canceled. As a result, the program enjoys stellar conversion rates and, when combined with extremely high commission revenue, makes for a super-lucrative offering. Current top affiliates proudly hold steady conversion rates at or above 4-5%. Additionally, GovernmentAuctions.org® is fanatical about affiliate support, and the affiliate program manager and marketing staff are dedicated to helping all affiliates achieve optimum profitability. We strive to accommodate all of our affiliates to our fullest capacity, including development of customized creatives upon request and sample emails you can send to your email subscribers. We have also developed a fully functional DataFeed, which is conveniently available for your use.

&nbsp
Haynes - is the worldwide leader in automotive repair manuals and DIY guide books across a range of topics as diverse as maintaining your computer and extending your home to surviving the zombie apocalypse! Our success is built on providing a wide range of repair manuals that are based on a complete strip down and rebuild of the original model. Provided in both Digital and Print formats and operating across the USA, UK and Australia our RRP unit prices are: Automotive Manuals: Digital Manuals (one year subscription)– from £20.00 or $29.95 (USD); Printed Manuals – from £22.99 or $29.99 (USD). Motorcycle Manuals: Digital Manuals (one year subscription)– from £23.00 or $29.95 (USD); Printed Manuals – from £22.99 or $45.95 (USD). General Interest Manuals: Printed Manuals – from £22.99 or $22.49 (USD). Haynes Publishing is marketed heavily online with our adverts appearing on the first page of Google and the Yahoo network for all the main search terms coupled with high natural rankings. We offer a 30 day cookie period and by listing Haynes on your website, you can earn great commissions for every customer you send through: Print Manuals - 10% - 20% Digital Manuals - 10% - 20% General Interest Manuals - 10% - 20%.

&nbsp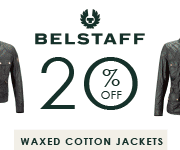 Holden Vintage & Classic - mail order company was established in November 1988. Now located in Bromyard in Herefordshire, England, the company has developed in parallel with the worldwide interest in period motoring. The company started as Lucas electrical specialists for which we are renowned. The product range has now been widened to cover many other items including motoring and country clothing, accessories, books, DVDs and tools for the garage or workshop. We supply a vast range of classic car parts, motoring accessories for the car enthusiast and a wide range of motoring clothing including Belstaff jackets, Aviator jackets, goggles, gloves and helmets. Earn 5% commission on sales.




&nbsp
Hov Pod - The Hov Pod is a personal leisure hovercraft, a unique 3 person vehicle capable of speeds up to 45 mph over any flat surface. Hovercraft Fun! Hov Pod hover craft float on a cushion of air; they hover across sea, lakes, rivers, grassland, marsh, sand, snow and ice! Hov Pods are safe, reliable, durable, easy and great fun to fly, designed to make leisure hovercraft ownership easy. The ultimate big boys toy, yet fun for all the family - enjoy the unique sensation of travelling on a cushion of air. The Hov Pod has been designed to make leisure hovercraft ownership easy, HovPod have popularised hovercraft technology for leisure use. Until now, most small hovercraft has been limited to self-build kits and racing craft; this approach is different, HovPod focus on ease of use, reliability, durability and safety. You don't need to be a pilot to drive one, the Hov Pod design is so easy that after 10 minutes you will have mastered the basics. Hovpod pay $1000 per sale, have automated software to track commission, also offer opportunities for promoters and dealers, great also for rental income.




&nbsp
InterRent EU - is the new international car rental low cost brand from the Europcar Mobility Group Low Cost Business Unit. We just want to give you some reasons to sign up to the InterRent affiliate program: You'll be working with a brand supported by Europcar Mobility Group (Europcar, Goldcar, Interrent, Ubeeqo and more) https://www.europcar-mobility-group.com/. You can earn up to 8% commission on each sale you make! We work with almost every type of affiliate although we review each petition manually. We don't deduplicate Google brand searches or retargeting. We ensure we verify sales on a monthly basis valid.





&nbsp


ION Electric Bikes - We make our bikes to ride. They are designed and built to be e-bikes from inception. Of all the features that make our bikes some of the best around - our cool factor is off the scale. Yeah we have the longest warranty batteries of any line. We have the best component level offered. We have the most advanced power management system. The strongest motors. Our bikes are fast and efficient. All that said, they are cool!! Fun meter is off the scale. The company that can bring bikes like this to market has to be a forward thinking, proactive, energetic and an enthusiastic team. The ION Electric Bicycle Co. is all of those and more. We do our best because only our best is good enough for our customers. Please note that ION Electric Bikes only ship to the lower 48 states. ION Electric Bikes do not ship outside of the US because the shipping expense. To join the programe see the "Become A Dealer" link at the bottom of the ION Electric Bikes Homepage, register and follow the "Become Affiliate" link to sign up. Earn $200 to $400 per sale.

&nbsp


LD Motorcycles - LDMotorcycles.co.uk is the place to find motorcycle accessories and clothing that stand out from the crowd, by sourcing products from overseas we ensure that our customers receive products that they wouldn't usually find online! We are offering a 4% commission on all sales made through your motorcycle related website.

&nbsp
Looking4Parking - is a world leader in Airport Parking. We offer a range of excellent commissions and a user friendly website to guarantee high conversion. Offering the world's leading comparison brand, Looking4Parking know more about Airport Parking than anyone else. We pledge to give the best customer service, all of the time. Our team are here to answer any queries you may have. We endeavour to make every airport parking experience a pleasant one. Dedicated account handler. Attractive commissions – per product type. Unique, market leading website with a conversion rate of 15%. Average cart / basket value of £50. Commission available is default 3% negotiable dependent on booking volume.

&nbsp
Maxpeedingrods - with over 10 years experience in automobile aftermarket, specializes in high performance racing parts, engine parts, with the combination of advanced manufacturing techniques, professional and innovative staff, and continuous programmers investment. We are standing here as a reliable team for any tuning projects. Earn 8% - 12% commission on sales.







&nbsp
Morris 4x4 Center - Here at Morris 4x4 Center, we go the extra mile to make sure you are getting a great deal on all the Jeep parts and accessories we sell. Morris 4x4 offers the Jeep and 4x4 community an all-inclusive resource for replacement parts and aftermarket accessories, from 1941 Willys Jeeps to all-new 2017 Jeep Wranglers. Morris 4x4 offers over 50,000 different products from more than 200 top vendors! We also stock almost everything we sell and ship fast! Unlike many online stores, we stock almost everything we sell. This enables us to get Jeep parts orders shipped the same day. Default commission rate is 2% on sales.

&nbsp
Motorcycle Parts and Accessories - stock over 9000 parts..from mighty to mini, Motorcycle Parts and Accessories deliver it all. Start Earning money with your website! If you have a website or a newsletter, you can earn substantial income... every month! Motorcycle Parts and Accessories offers one of the highest commissions in the industry: earn up to 8.5% commission on every sale. The average order level is high, meaning a high average commission payout per order.

&nbsp
NSR Network - Nationwide Service Repair Network specialise in car servicing, MOT testing and mechanical repairs for almost every make and model of car. We help customers make huge savings with prices starting at just £89.99 for a Service and £39 for an MOT! Research has shown that our prices result in a saving of up to 60% compared to Main Dealers! We only work with the best independent garages throughout the UK. All garages have been audited and our Network Managers ensure your vehicle obtains the same high standards of servicing you would receive from Main Dealers. All the garages use manufacturer equivalent (OE) parts that will not invalidate any warranty and all work carries a 12-month / 12'000 mile national guarantee. We promise to deliver exceptional service and we'll even collect the car from home or work, free of charge! Offering 6% commission for all complete bookings. (Please note this programme is on second level sales so the order will track as 1p then upgraded to a further 6% when the customer has completed the service/repair/MOT).

&nbsp
OnlyAuto - We at OnlyAuto are proud to offer high quality automotive accessories at extremely reasonable prices. Every item is guaranteed to surpass your expectations. We are manufacturers as well as a full service store, and with over 15 years in the business, we want to make "YOU" our loyal customer! Our goal is to simply offer our customers an excellent product with excellent value & gain the trust and loyalty of those we serve. We are happy to welcome you as one of our loyal customers. We will provide you the best innovative, quality products & professional services with competitive prices. Our website offers over 1000 unique products with an average order value of $35, with free shipping on all orders. Earn 7% commission on sales.




&nbsp
PartGeek - sells new, OEM and aftermarket auto parts and accessories. Our parts are very high quality compared to most online retailers. We offer same day shipping on all of our parts. Our catalog uses realtime inventory so we fill over 99% of orders placed. We are adding and expanding the parts we sell every week. This means more revenue to you as we expand our catalog.We have been selling auto parts online since 2002. Earn 4% commission on sales.

&nbsp
Price 4 Limo and Bus Rental - is a nationwide marketplace where independently owned limousine and party bus companies compete for business. No matter what the size of the travel group or destination Price 4 Limo arranges straight forward access to the best limousine service with the ideal vehicle for each and every trip. Motor Coaches, Party Buses, Shuttle Buses, Hummer Limos, Escalade Limos, Rolls Royce, to name a few. Over 17,000 Limos and Buses Live online. There is always a high demand for ground transportation so our company is a perfect fit for your website and we'll be happy to customize banners for your business! All of our reservations are done by filling out our contract online, we do not take any reservations over the phone, so you'll always get your commission from the sale. We have live reps the customers can call or live chat with for support if they need help or have questions and then our rep will walk them through the online booking and you'll receive your commission. Our Affiliate Manager is always happy to help you with any questions and make this a long and successful business relationship. Earn $50 per sale.

&nbsp
Q-Park - One of the top three car park providers in Europe, Q Park arrived in the UK in 2001 and has built a strong reputation for its award-winning premium parking facilities in city centre locations. Q-Park is an award-winning parking company, offering premium parking facilities in city centre locations throughout the UK. Q-Park car parks are safe, secure, clean and well-lit with unique interior and exterior designs. Customers can use a variety of additional services such as free umbrella and baby buggy hire. Q-Park is an independent international parking company with good to strong market positions in many European countries. We fulfill the need for quality parking solutions at strategic locations. We have a recognisable house style, trustworthy image, solid overall performance, hospitable people and an outstanding financial base. Commission 5% with a possibility of an increase to 10% dependent on activity.

&nbsp
Rear View Safety - As a leader and strong advocate in road safety and backup camera system technologies, dash cameras and more, the Rear View Safety systems offer the widest range of cameras and options on the market today. With exclusive distribution rights through a number of manufacturers, we are able to bring you the highest of camera system standards in the entire industry. Our products go through rigorous testing to ensure absolute quality and safety for our customers, and guarantee 100% satisfaction. We offer many programs and customizable options to suit any vehicle that you drive; you can always "Reverse With Confidence" using Rear View Safety. We are proud to be part of the Safe Fleet family and thank you for your continued support and interest in our company. We have also built a "Road Safety Resource Center" which we invite you to visit. Please feel free to visit our website and contact us for additional information or support. Earn up to 10% commission on sales.

&nbsp


Leather shift boot store - RedlineGoods shift boots - Genuine Italian leather shift boot, brake boots and other leather interior pieces. Templates custom-made for each vehicle (not universal) and many colors to choose from. 3+ years of online business. Make 10% on all sales made by your visitors, or let them save 5% and make 5% yourself (great value-adder if you're always in pursuit of worthy web content for your pages! Once you get us a customer, you will get a commission on ALL their future purchases for up to 5 years! RedlineGoods make affiliate payments monthly via Paypal, always on time! You can use the affiliate program to buy for your own use! RedLineGoods have a dedicated email address to help you with your affiliate needs!

&nbsp
Rocky Mountain ATV/MC - is a one-stop source for dirt bike, atv, SxS parts, accessories, and apparel. Likewise, Jake Wilson is a one-stop source for street bike parts, accessories and apparel. Together, with our two properties, we take a lead position in the motorcycle segment to make conversions for our affiliates. We've been in the powersports industry for over 25 years and have grown to be one of the largest parts and accessory retailers in the powersports industry--and we're still growing strong. What brings customers? Fast, free shipping on orders over $99 in the continental US, and the BEST customer service in the industry, lowest prices around, easy to use website and our lifetime technical support. We also stock what we sell. The Rockymountainatvmc.com and Jakewilson.com websites are some of the most user-friendly websites in our industry which greatly boosts conversion rates. Our commitment to a good customer experience when they land on our sites is paramount. Are you ready? It's free and easy to join us! We pay 4-6% commission on sales referred by your site. The more you sell through us the higher the commission. We consider our affiliates as our business partners and treat them as such by helping them to succeed with our program. Here are some of the basics of the program: 4-6% commission scale: $0-$249 per month = 4% commission $250 - $499 per month - 4.5% commission $500 - $999 per month = 5% commission $1000 + per month = 6% commission.

&nbsp
Silvercar - At Silvercar, our mission is to remake the airport car rental business. We are a team of innovators with experience from the worlds of automotive, travel, web and mobile technologies. We are committed to delivering the industry's most innovative products, the most professional concierge service, and the finest fleet of cars anywhere. We believe you deserve the best airport car rental experience possible and our promise is to deliver this every time you choose Silvercar. Earn $20 per sale.






&nbsp
Smittybilt Depot - would like to take this opportunity to invite you to join our new Affiliate Program and take advantage of our average order of more than $300, one of the highest AOVs in the automotive industry, as well as our brand name and status as the recognized leader in Off-Road Parts and Accessories. As a Industry leader in Jeep and Truck Accessories, we offer you high conversion rates with a promising commission structure. Your customers will benefit from our 50 years in business and over 10 million dollars in our inventory, as this ensures quality, experience, and professionalism. We are not JUST about business, we are a company of Jeep and truck enthusiasts and offer a more customer-focused approach. Rest assured this level of expertise and dedication is reflected in our affiliate marketing. Earn 5% commission on sales.

&nbsp
Thrifty Rent-a-car - are one of the fastest growing rental car companies in America. More and more travelers are choosing Thrifty for great cars, great rates, and 1,200 great locations around the world. Earn 1% commission on every completed rental referred by your site.


&nbsp
TireBuyer - Everyone needs new tires at some point, right? Tires are one of just a few products that aren't regularly purchased online. At TireBuyer, we see this as a massive opportunity. We've been selling tires and wheels online since 2009, and in the tire business over 75 years. Our brand-new, completely redesigned website will target busy, affluent online shoppers who want a convenient, hassle-free way to buy tires and wheels online. Your business can earn over 6% on the sale of automotive tires and wheels; with an average order value of $414, your commissions can exceed $25 per order!


&nbsp
Uberkit.net - If you are a marketer, blogger or website owner and your Uber referral income is drying up, OR you are just looking to make money in the rideshare industry, you have come to the right place. Join our affiliate program and start making money from sale referrals. Simply refer people who are interested in learning about starting/growing their Uber business. Uberkit.net's goal for our Marketers is to provide an easy to use platform with personalized support, great resources and a devoted team that is focused on making sure you make the most money you can with your existing/growing referral traffic. In line with our goal, Uberkit.net will do its utmost best to pay the highest payouts possible to all our affiliate marketing partners and on-time monthly payments. It doesn't matter if you are a new or experienced marketing expert; Uberkit.net is undoubtedly a great addition to your affiliate/marketing revenue stream. We look forward to helping you create and maximize more diverse streams of income. Earn 50% commission on every sale.

&nbsp
Vivid Racing - has been in business since 2001. We are one of the largest performance parts suppliers selling millions of dollars of products worldwide. We specialize in popular performance parts like intakes, exhausts, suspension parts, turbos, bodykits, wheels, and more. Our website features nearly 1 Million products with an average order of $500. Orders can range from $50 to $3000. The Vivid Racing Affiliate Program (VRAP) is a way to earn thousands of dollars per month in cold hard cash! Get away from your normal job or simply use this to continually feed your passion. Vivid Racing affiliates earn thousands of dollars per month. Vivid Racing offers one of the highest commission rates in our Industry. Our average sale price is between $500 - $1000 online. This means high payouts for you. Vivid Racing provides you an opportunity to earn more money with an extremely large and diverse catalog. Affiliates have access to a large variety of graphics, logos, and banners to help them direct traffic where needed. Each affiliate has the ability to use our RSS feeds to further market to their customers. You are partnering with a trusted company in the industry which has sold over $60 million since 2001. Best part of our affiliate program.... Its FREE! Earn from 6% up to 8% commission on sales.

&nbsp
Xtralock - is THE SOLUTION to 3rd Row Car Seat Theft. Unlike other products currently in the market, wire cutters or a wrench cannot remove our lock. The Xtralock system is made of three very strong metal components. There is no shackle, therefore, nothing for a thief to cut off. I am sure your website visitors will love it. Our affiliate partners earn 10% per sale with a 120 days cookie tracking period.



&nbsp
Zipcar - is the world's leading car sharing network with more than 730,000 members and 11,000 vehicles in urban areas and college campuses throughout the United States, Canada, the United Kingdom, Spain and Austria. Zipcar offers more than 30 makes and models of self-service vehicles by the hour or day to residents and businesses looking for an alternative to the high costs and hassles of owning a car. Earn $10.00 - $30.00 per sale.



&nbsp