Legal Documents and Services Affiliate Programs
ContractStore - offers a full range of legal document templates for business. Several lawyers contribute to our catalogue, each with expertise in different areas of commercial and construction law. ContractStore offer a unique range of international contract templates including documents for doing business in China. Refer your site visitors to ContractStore's expert legal template catalogue and earn a 20% commission on their purchases for up to 30 days. Through your account you can track your commission balance in real-time. You can easily select a specific contract to refer your visitors to - very useful as we offer everything from the Appointment of an Architect to a Licence for Sporting Rights.

&nbsp


DigiContracts.com - offer 3 quick, easy, and affordable solutions for drafting website Legal compliance documents with our MyLegalFirewall™ online drafting service... designed for small websites. PLUS our Ecommerce Library – including all website Legal compliance documents – with a value-packed bonus - an extensive set of marketing, distribution, and legal protection documents designed for ecommerce websites. Our MyLegalFirewall™ online drafting service provides your site visitors with 2 significant benefits: based on answers to key questions, it determines the specific documents a website really needs, and it assembles these documents online and delivers them by email in a couple of minutes. With our Affiliate Developer API, documents are delivered and inserted automatically into websites under development by automated website generators and content management systems – no intervention by you. Contract forms, legal forms software, how to write a contract, sample contract agreements. Earn up to 40% commission on sales.

&nbsp

Divorce-Online.co.uk – is the UK's leading low cost online divorce service specialising in diy divorce, Managed Divorce and other family law related services. Founded in 1999 the service provides low cost affordable divorce solutions to couples who do not wish to pay the high hourly rates found in high street solicitors. So far we have processed over 200,000 Online Divorces. In the current difficult economic times, there is an increase in the number of people with relationship problems who will want low cost alternatives to traditional lawyers. With legal aid having been withdrawn for the majority of divorce cases on April 13th 2013, we have seen continual double figure growth year on year as consumers seek low cost fixed fee packages to finalise their divorce matters. Affiliate sales have grown from 3-10% of our sales since the programme launch. Based in the UK, but with worldwide clients we aim to get all weekday orders placed before 4pm on their way to customers the next day and provide them with an unrivalled level of service. Earn 10% commission on sales.

&nbsp
InternetWill.co.uk - Around 70% of people in Britain do not have a Will. internetwill.co.uk allows people to write their own fully legal Will online. Our team has devised all the questions they need to answer to make a fully legal Will, without the hassle of using third parties such as a solicitor. Writing your Will has never been easier or more affordable than with internetwill.co.uk. internetwill.co.uk gives you peace of mind for you and your family. Earn 25% on 1 - 29 sales a month. Those affiliates sending us over 30 successful orders per month we are offering a generous 30% of sales to help us to continue expanding quickly and reward you for their efforts in promoting us.

&nbsp
LawCentral Online Australian Legal Doc Shop - LawCentral is your Online Shop for Australian Legal Documents. Need a Will, SMSF or Trust instantly? Choose from our large range and create one now. Earn 15% on sales.




&nbsp

Law Depot - LawDepot's Affiliate Program is the highest paying commission-based affiliate marketing program in the online legal industry, with a commission rate of 30% for every sale you help us make. We are the leading publisher of do it yourself legal documents and have over 10 years' experience. Our wide variety of legal documents sells themselves since we save our customers unnecessary legal fees and time. We provide a full marketing and technical support team that is dedicated to making our affiliates successful. Join our program today!





&nbsp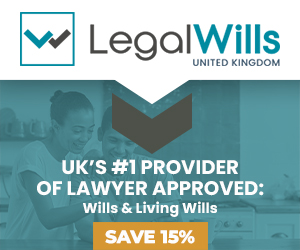 LegalWills.co.uk - As one of the leading online Will writing services in the UK, we have helped tens of thousands of people prepare these important documents. Our basic Will service costs £24.95, but extra services including lifetime unlimited updates can take the average sale up to £150. Our Affiliate program allows you to configure a discount for your clients and a commission to yourself of up to 30 percent of any purchase. Sign up as an affiliate and we give you all of the html snippets you need to embed on your website. No minimum balance required in order to receive payment. We provide all support for all of your clients, by phone, email and live chat. Earn 15% commission on sales.





&nbsp
LegalZoom - Enjoy the rewards of the LegalZoom Affiliate Program. Over 94% of our customers recommend LegalZoom to family and friends. Why? At LegalZoom.com, people can take care of common legal matters quickly and easily and at a reasonable price. LegalZoom was founded by attorneys who have worked at some of the most prestigious law firms in the country. We have used our expertise to simplify the law and make it accessible for everyone. When we started practicing law, our friends and family members immediately asked for help with common legal matters like drafting a will, incorporating a business or filing a small claims action. We found that while many people have legal needs, most of them don't want to spend the time, or the money (over $266 per hour), to see an attorney. That's why we created LegalZoom -- to help you quickly and affordably create estate planning documents, start a business, register a trademark and more -- from the convenience of your home or office. To make LegalZoom the best legal document service on the web, we assembled a team of legal experts, including retired judges and law school professors. All of our forms were developed by experienced attorneys, so you can be sure that our documents are dependable. If you have an audience who might need LegalZoom's services, why not join the LegalZoom Affiliate program? Earn 15% on every sale.

&nbsp

Official Deedpolls - New UK deed poll service, cheaper, quicker and better customer service. 200 thousand people in the UK change their names every year, for a variety of reasons and most consumers simply pay too much for their deed poll to be prepared, either by high street solicitors or online deed poll companies. Official DeedPolls has entered the market to make the process of changing your name, cheaper, quicker and with less hassle than ever before. using technology, we have simplified the process, aming it ideal for the online consumer to quickly and simply change their name officially on all official documents such as passports, DVLA, Council Tax, Welfare benefits etc. With over 200,000 people estimated to have changed their names by deed poll in 2013, this is a market ripe for change. With our easy 3 step ordering process customers can order their legal change of name deed in seconds with next day delivery assured. We have 15 years experience of delivering low cost legal services, online,and are providing the best deed poll service in the UK by far. We will be offering a generous commission and discount codes to our marketing partners. We will also accept ppc only affiliates. Average order is £39.99 which includes certified copies. Earn 20% commission on sales.

&nbsp
Wills.org.uk - allows users to write their own fully legal Will online. Our legal team has devised all the questions they need to answer to make a fully legal Will, without the hassle of using third parties such as a solicitor. Writing your Will has never been easier or more affordable than with Wills.org.uk. Our Wills are covered by £2.5million Professional Indemnity Insurance and are written by a Professional UK Will Writer who is a Member of the Society of Will Writers. At Wills.org.uk we provide you with a quality product that will give you peace of mind for you and your family as well as excellent value for money. This is not an automated service - Every Will is written by a Professional Will Writer! Pricing includes printing, binding & postage - no hidden fees. Wills.org.uk is for residents of England & Wales only. At the moment we are going to pay our affiliates 20% for every successful sale during October 2011 (normally 10%). We have a good conversion rate so you can expect a good return for your efforts.

&nbsp