Miscellaneous Affiliate Programs
Page 1 of 3
123greetings - is the internet's quickest, free, and convenient way to send electronic greetings cards to anyone in this world. It is the world's most popular free egreetings website. 123greetings.com having a gallery of more than 15,000 cards has their unique associates program offering webmasters to customize their greeting card site with their own logo, background, text color, and customized email notifiers. 123greetings offers their members the facility of banner sharing in the ratio of 1:1 only if they are achieving the set target of creating 50 cards per day or 350 cards per week for a continuous period of 30 days. The members can then give their advertiser's banner code and 123greetings adds it to their card pages and members can earn good revenue from this system. This gives the webmasters a cutting edge to drive more traffic to their websites through this free content and greetings cards and it also offers regular free promotional and other internet marketing tips and resources to the webmasters to increase their card count. It offers a free service to other webmasters to have their own free egreeting card site through its own associates program.

&nbsp


20Cogs - It's simple - with 20Cogs, you can earn through competitions, offers, gaming and surveys. And that's not all - if you sign up today, you can get a £10 welcome bonus! Others from the UK are joining now, so don't miss out. With over half a million paid out to members so far, there's plenty of opportunity for you to put money in your pocket! Don't forget, 20Cogs have a 4/5 rating on Trustpilot, making them one of our most trusted partners. Share 20 Cogs with your friends and earn even more money! You'll earn 5% of what your friends earns forever. Plus, when your friend completes 20 Cogs, you'll get a £20 bonus!

&nbsp

ALHCO - is a gas installation, maintenance and service provider. ALHCO service repair, install and replace gas, oil and LPG heating systems. Working for Landlords, Local Authorities, Housing Associations and Homeowners, ALHCO deliver a comprehensive, safe and cost efficient service to customers and communities across the UK. There is a high demand for these services in the UK. Earn 3p (£0.03) for each unique visitor you send to ALHCO.

&nbsp
AliExpress.com - is a leading wholesale platform offering quality products from Chinese suppliers. On AliExpress, consumers and small and medium sized businesses can buy in bulk at low prices. Affiliated publishers are currently earning more than several thousand dollars per month in payouts through performance incentives available to top contributors. Easily integrated tools are also available to publishers willing to expand their efforts in marketing our platform. Earn 8% commission on sales.



&nbsp


AliExpress
- is a global e-commerce platform made up of small business sellers offering a wide variety of consumer products worldwide. The platform enables consumers from around the world to buy directly from wholesalers and manufacturers in China and have access to a wide variety of products at wholesale prices. AliExpress is a business within Alibaba Group. Earn 7% for sales on all products except mobile phones, mobile accessories and marketplace products, 3% for sales on mobile phones and mobile phone accessories and 0.8% for sales on marketplace products.

&nbsp
Australian Flag Makers - are manufactures of Australian and State flags as well as custom printed company and event flags. Affiliates can earn commission on Australian and State flags, but not custom order company and event flags. Earn 10% commission on sales.






&nbsp
Bentley Leathers - Being a pioneer in the luggage, handbag, small leather goods and related accessories space, Bentley Leathers has established itself as the largest retailer of luggage, travel accessories, and back to school items in Canada. Genuine, fresh, in motion and popular, their culture fosters value and style while inspiring people on their everyday journey. As an affiliate for Bentley Leathers, you will earn 4% commission on every product sale excluding accessories (0% on accessories)!






&nbsp
BGASC (Buy Gold and Silver Coins) - is one of the largest and most trusted retailers of Gold & Silver Bullion, Coins, and Bars. We've gained trust through an extensive product selection, fast shipping, and low prices that encourage conversions and repeat customers. The BGASC Difference: 1. Excellent Value – Not only are our prices attractive but we offer some of the fastest shipping times in the industry which ensures healthy repeat conversions. Our significant inventory allows BGASC to ship well over 90% of our orders the same or next business day; a rate well above other bullion dealers. 2. Trusted – We have ZERO complaints with the Better Business Bureau (BBB). 3. Generous Payment Methods – We accept PayPal, checks, wires, and all major credit cards even for very high transaction values. 4. Extensive Product Offering – In addition to offering a large selection of Bullion Coins and Bars, we offer a vast selection of Junk Silver, Graded/Certified Coins, Silver Rounds, Monster Boxes of Silver, and Numismatic Products. 5. Affiliate Support – We offer a very large selection of ads for affiliates; from generic bullion to category and product specific ads as well as suggested text ads. Every single package BGASC ships is sent fully insured until a signature is obtained and is underwritten by Lloyd's of London for its time in transit. Our state of the art ecommerce site is easy for customers to navigate and transact. We offer affiliates the opportunity to earn up to $50 commission per sale generated.

&nbsp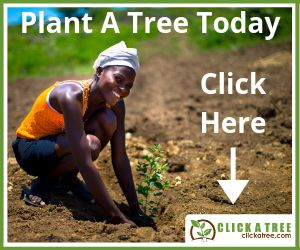 Click A Tree - is the planet's most holistically sustainable reforestation organization. In addition, they run the world's leading affiliate program for large-scale reforestation. So you can become a part of protecting our planet – and earn yourself a fair remuneration for your efforts. Sustainability only becomes holistically sustainable if all parties involved profit from their engagement. That, of course, includes everyone who diligently promotes the creation of forests – which could be you. Keen to help make our planet a better place? Become a Click A Tree affiliate partner today! It's free, your earnings are unlimited, and you help protect our planet. What's not to like? We pay 10% commission on the entire cart revenue with no commission cap. You can promote planting trees to your friends, family, fans, followers and employer.



&nbsp
Clubs of America - Founded in 1994, Clubs of America is the original and largest gift of the month club source. Clubs of America offer the best in the industry commission. Plus, other clubs impose minimum monthly terms to their customers...not Clubs of America... which results in the best conversion rate in the business. Some companies have a 3 month minimum order. Clubs of America company has a 1 month minimum. Offering this flexability to the customers budget results in more conversions. Promote any or all of our eight popular gift clubs in Beer, Wine, Flowers, Coffee, Fruit, Pizza, Cigars and Chocolate. Our clubs are in demand, especially for gift giving seasons. We offer revenue share partners a top of our industry commission of $12.00 per club sale. All with a 120 day return visitor cookie. Clubs of America is truly a unique and thoughtful gift idea for the Holiday season or any gift giving needs. There is no minimum membership terms and 100% satisfaction guaranteed.Earn $12.00 for each lead you refer.

&nbsp


Corner Kingdom - offers a wide selection of custom curated products, all hand selected for their quality and value and each one offered at the lowest price possible. From clothing, handbags and accessories, to smartphone accessories, home and garden and more, we are the industry's most trusted online retailer of the latest trending products for your life. Shop with Corner Kingdom today and experience the difference our quality and value can make for you. Become an affiliate And Get 20% Commission on all sales.

&nbsp
Energyhelpline.com - Firsthelpline.com and Greenhelpline.com help customers save money on their gas & electricity, green energy suppliers, home phone and business energy and phones through a price comparison service. The service is only available for UK addresses. Once they have found the right service for them they can sign up by filling in a few simple details and we do the rest of the admin for the. Typical energy savings are £378 for an average house for energy, £315 for green suppliers and up to £200 on home phone. Businesses can typically cut their bills by 15% - 20% which can often be thousands of pounds. The service is free of charge, impartial and independent and is certified by ConsumerFocus the regulatory body. Conversion rates are typically around between 4-6% for genuine traffic but during price changes they can often reach double figures. Due to ergonomically and well structured pages navigation is easy and dropout rates beyond the front page are very low. Earn £14.00 GBP per referral.

&nbsp
Everlast Therapies - Alternative to marriage and relationship counselling. Discover what the needs are of your partner and how to fulfill them. No matter if it is lack of communication or constant arguing; an affair; loss of love, interest or trust; intimacy or closeness challenges, or whatever your current situation is, your best solution is to get a good, rock-solid relationship education, that gives the results you want. 6 week audio Relationship program including free Group Therapy Sessions, and Q&A sessions. Bonuses include a free extra Lesson 7, Certificate, and lifetime support. Prices range from re US%800-1300. Earn 25% commission on sales, paid monthly.

&nbsp


FastLook Online Shopping - FastLook presents the best online shops, stores and web sites for an Australian audience. The web site has been online since 1999 and has a very solid web foot print which offers advertisers and the businesses listed targeted web traffic and a high value backlink opportunity. If you have an Australian web site that you would like to promote in one of the FastLook business categories please see our Listing Page. Earn $0.04 (AU) per referral.

&nbsp
First Writer - Firstwriter.com provides writers with contact details for book publishers, literary agents, magazines, competitions, and more, to help them make it in the publishing industry. Search our advanced database of over 800 literary agencies to find exactly the right agent for you in seconds – making trawling through printed listings for hours on end a thing of the past. Plus get reports from multiple sources so you know which agents are the best and which are to be avoided. Search over 1,000 book publishers in seconds with our publishers database. The ability to search using any combination of over a dozen search criteria means you can create the perfect list of potential publishers for your book in an instant £1.05 is paid for every paying referral.

&nbsp


Flagline.com - "Everything in Flags" - U.S., Nations of the World, Nautical, College, Sports, Decorative Banners & much more. In addition to flags there are maps, bunting, mugs, key rings, gifts, apparel, patches, pins, magnets and much more. Refer your sites visitors to Flagline.com and earn 10% commission on every sale generated. Low minimum payout of $25.00 quarterly, 45 day returns cookie and online reporting makes affiliating with Flagline.com easy, fun and profitable.

&nbsp
Genealogy Freelancers - is the pioneer of a new and exciting method that effectively pairs Seekers of family history with a Specialist from any location. Genealogy Freelancers have International Pros ready to perform all aspects of any genealogical task. The unique method operates on a reverse auction platform. At Genealogy Freelancers, you can reach hundreds of experienced international genealogy professionals with just one click of a button. Their system is simple. Just post your family history project and let Genealogy Freelancers do the rest. Genealogy Freelancers will reach across the world and notify any of their experts that are a match to the specialty and location of your ancestral project. All you need to do is compare the bids you receive and choose the best specialist for the job. Genealogy Freelancers are offering 40% commissions on all sales; however until July 31 2009 they are offering 80% on all sales as a Special introductory offer in order to facilitate the launch of the Affiliate Program!

&nbsp