Babycare / Children Affiliate Programs
Page 1 of 2
Click Here if you came here looking to BUY CLOTHES
allglittersweb.com - is a fashion store for baby/child please register for our affiliate program you get 20% commision for every sale you refer via your link. you need to have a paypal account to be able to get paid and you have to have atleast 1k followers on instagram to get approved.



&nbsp
Alpha Omega Publications - has been an innovative publisher of Christian educational curriculum since 1977 to homeschool families, educators and bookstores. Our goal is to provide children with the best education materials possible by providing a method of individualized instruction that so that students can achieve their objectives easily. Chose from traditional courses, computerized learning or a number of electives. The award-winning, popular selling products can provide you with a new product line or enhance your current offerings! Earn 10% commission on sales.

&nbsp


Better-Behavior.com - The Better Behavior Wheel is an upbeat, fun, and totally unique tools for behavior management ...that actually works! It has been generating excitement from parents and educators everywhere. Families who use the Wheel report dramatic changes in their households. Homework gets done, clothes get picked up, arguing stops...in short, the Wheel produces great kids and a stress free environment! The Wheel offers attractive marketing opportunities due to its uniqueness, lack of competition, and very broad market appeal. There is no other product like it on the market. Virtually every family in the English speaking world is a potential customer. Earn 50% commmission on sales.

&nbsp
Birthday in a Box - We have recently relaunched our website to include over 300 party themes and an inventory of over 10,000 costumes and accessories to compliment our party supplies. Since 1996, we've been helping parents host memorable, affordable, fun, and educational parties. We know how time-consuming it can be to put together a birthday party, which is why we deliver high-quality, theme-related birthday party favors, supplies, piñatas, and personalized items directly to our customers' doors. Our dedication has earned the 2007 Online Party Retailer of the Year Award, both Dr. Toy and Parents' Choice Awards, inspired recognition in national parenting publications, and prompted Newsweek to write Birthday in a Box "is what your child's kindergarten teacher might recommend." Voted "Kids Best Overall" by The Wall Street Journal, you can be assured that we deliver the exact supplies and planning guides that will make your visitors' parties a complete success! We offer more than 200 themes appropriate for children of all ages in addition to baby shower party supplies. Earn 8% commission on sales.

&nbsp
Brilliant Ultrasound - Simply put, we give you the possibility to eternalize your ultrasound pictures by creating an intimate and personal jewelry, your Brilliant Ultrasound. Brilliant Ultrasound is the talk of the town and is at the top of mothers wish lists. Are you running your own blog or website and want to make money from products which are relevant to your users? With Brilliant Ultrasound you don't just add an extra source of income but strengthen your brand as personal, unique and to be the one who offers something extra and out of the ordinary. Earn 10% commission (from £30 to £120) on sales.





&nbsp
Care.com - is the largest and fastest-growing online marketplace that helps families find and manage care providers with more than 17 million members across 16 countries. Care.com is connecting families to local caregivers, including nannies, babysitters, afterschool sitters, housekeepers, senior care, dog walkers and more. Families can choose between 1-, 3- and 12-month premium memberships option and gain access to background check options, references, and reviews to make smarter hiring decisions. Earn $15 per sale, plus $1 per lead (free membership sign-up).





&nbsp


Create-A-Mural - have been offering their original artwork and designs online and elsewhere since 2002. Create-A-Mural offer your customers unique children's products that are eye catching, easy to use and affordable. Create-A-Mural offer affiliates monthly newsletters containing coupons, free items, new products, fun articles and more. Create-A-Mural have a great desire to help parents create fun and magical rooms for their children. Earn 10% commission on sales so sign up today!

&nbsp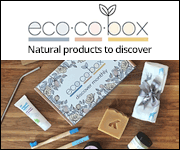 ecocobox - is a subscription box for mums, featuring natural and eco products for mum and bump/little one. We work with ethical, sustainable, cruelty free brands, and are looking to launch a generic women's box later in the year. With the growing consciousness about environment, sustainability and eco-lifestyle, ecocobox is extremely well timed! We've created a subscription box full of eco and natural products for Mums and their bump/little one. We love a subscription but couldn't find one that truly fitted with what we have lovingly termed 'mum life'. It's a special phase in a woman's life where she still wants to look/feel/(smell) nice, but she's probably not going out every night with a full face of make-up on, and has become a bit more conscious about caring for family (and self) so likely has more consciousness about products. So we created ecocobox! We pick really lovely things that mum will use in her day to day life to help her look and feel her best self. And we also send her gorgeous things to help care for her baby, because researching can be such a time drain and, quite frankly, mums have better things to do! We offer 4-6% commission on sales of our subscription box sales, which range from one off boxes with a discount code (£25) to prepay and gift subscriptions of £180. About 1/4 of our sales are prepay, with these being popular as gifts for Mother's Day, Christmas, Birthdays and Baby Showers.

&nbsp
Factorybunkbeds.com - Buy girls and boys bunk beds and loft beds online at the best prices online. Factorybunkbeds.com sells kids bedroom furniture such as rake beds, day beds, captains beds, staircase beds, stair stepper beds, desk beds, dressers, chests and more. Earn 5% commission on sales.






&nbsp

Friday's Child Baby Gifts - Be remembered for the best baby gift. Luxury baby hampers and gifts exquisitely presented to make new Mums feel special.The perfect gift for your next Baby Shower. Next business day delivery Australia-wide. Earn 10% commission on sales.

&nbsp
Jigsaw Store - is home to one of the best selections of jigsaw puzzles online. We have something for every age and skill level with jigsaw puzzles ranging from 3 pieces all the way up to 40,320 pieces. Jigsaw Store is part of Ed Resources Pty Ltd a leading retailer of toys, books, and school supplies. Earn 6% commission on sales.





&nbsp
K5 Stars - is an online learning center that helps every child become a star learner. We believe that mastering the basics such as Sight Words, Reading and Elementary Math is the foundation of success from elementary school through college and beyond. K5 Stars is intended for elementary school students - hence the name, which refers to K (kindergarten) to grade 5 students. The website is kid-friendly, doesn't display third-party advertisements and is supported by membership fees. Currently, there are over 300 activities available. Affiliates earn 50% commission on sales.

&nbsp