Phones and Phone Services Affiliate Programs
Page 1 of 2
A4C
- is your one stop shop for all your cell phone accessories. A4C matches quality product with unbeatable prices, a popular combination with today's web-savvy consumers. Earn 6.00% commission on all goods.





&nbsp

Allo.com - is a Canada based manufacturer of VoIP Hardware and Equipments including VoIP Phones, VoIP PBX, VoIP Analog Telephone Adapter. Allo.com VoIP Hardware affiliate program gives an opportunity to webmasters to monetize their VoIP related traffic. Whether you're an online entrepreneur, a large affiliate or just interested in letting your friends and family know about Allo.com, our Referral/Affiliate Program will benefit you. Affiliates can earn 25% commission on each new sales order and 5% on 2-Tier orders.

&nbsp
buymobiles.net - is one of the UK's leading mobile phone websites, featuring the largest range of offers and free gifts (such as TVs, laptops, consoles, tablet PCs and much more) with Free Next Day Delivery on all mobile phone deals. buymobiles.net is dedicated to online sales, allowing us to provide competitive prices and fantastic special offers. When customers buy from us, they do so in the knowledge that they are getting a great deal and have the security of buying from an established business who deals direct with all the UK's major networks. Commission Rates: Contract Sales (New connections & Upgrades) £30 per validated connection (rising by volume as high as £35); Mobile broadband sales on 18 and 24 month contracts - £5; Pay as you go phone sales - £5; Sim free sales -£5; Sim only -£3.50; Contract Sim Only sale on a 30 day rolling contract -£3.50.

&nbsp
CallHippo - is an on-demand Voice-over-Internet Protocol (VoIP) Service Providers. CallHippo allows startups and businesses to buy instant local support numbers from over 50+ countries around the world. With our easy to use interface and robust backend architecture any business can setup their call center within less than 3 minutes. CallHippo implements cloud computing into the world of telephony. Our platform allows deployment of a flexible telephony network, wherever an internet connection is available. We aim to replace the desk phones with soft phones, eliminating the complexity of setting up a support center. Earn a recurring 25% commission on sales.





&nbsp
Caseable - is a creative company that specializes in producing fully customizable sleeves for laptops & MacBooks, cases for iPads, tablets, Kindles, e-Readers and smartphones. We provide one of the widest selections of customizable cases for handheld devices. Cases are hand-crafted in Brooklyn, N.Y. using recycled materials wherever possible but never compromising the quality and sturdiness necessary for protection. Our strength lies in the high degree of freedom that customers have in designing their case. Our easy-to-use online design tool makes it very simple to create a unique design. If customers lack in imagination they can get an inspiration from our well-established gallery of designs by worldly renowned Artists. Earn 10% commission on sales with performance incentives.




&nbsp
CrazyCall - is an internet telephony app delivered in a SaaS model. With CrazyCall Partner Program you can earn 20% lifetime recurring commission each time your referred customers pay for a subscription. In your partner panel, you can find detailed reports on your referrals, transactions and performance of your affiliate links. Choose from a variety of promotional assets and create custom campaigns in three simple steps. Send your referrals to any page on our website, attach special offers that will help you attract more clients and add your own description that will help you monitor which campaigns bring the best results. Minimum withdrawal is $50.





&nbsp


Deals Nearby You - Deals Nearby You is a geo-targeted local coupon provider that you can access and redeem right from your mobile phone. Receive local deals instantly. No pre-purchasing required. Deals are always with you on your mobile phone. Save your favorite deals for quick look-up. Share deals on Facebook and Twitter. Deals Nearby You is FREE. You always save at least 5% Do you have a website targeting retailers, restaurants, bars ect.? Then join our affiliates program. DealsNearbyYou.com affiliate program is free and enables members to earn revenue by placing a link or links on their web site. Any sales made to advertisers who have clicked on those links will earn the affiliate commission. Our commission rate is currently 30% of the monthly subscription the advertiser pays. When advertisers sign up they get free 30-day trial. Your commission is payed when the advertiser starts to pay subscription. DealsNearbyYou pay monthly by PayPal.

&nbsp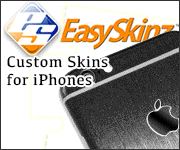 EasySkinz - are a company with 20 years international experience in advertising and design. EasySkinz is the place where you can find different and unique skins for smartphones, tablets, computers, laptops and game consoles. For those who are seeing this type of product for the first time, we will say, briefly, that this is an extremely effective way to transform your device, make it unique and different , change its colour and at the same time protect it from scratches, dust and dirt. Made in the UK - We believe that the success of one company occurs when the process is a closed circuit. That's why we take care of the entire process in our work—from development of design and production of the skins to packaging and delivering them to you. All our products are 100% manufactured in the United Kingdom. Materials - We, at EasySkinz, work only with the highest quality materials manufactured in Europe and the USA. As we always try to surprise you, amongst our range of products you can see one-of-a kind and unique skins such as our famous 3D Textured CARBON Fibre, 3M exclusive series and Chameleon designs. Global - We believe in the idea that the world is a small global village. We live in a time in which the mail is fast and secure (often parcels from England to America arrive within 3 days, and can be delivered to Germany in 24 hours). For this reason we offer very swift delivery—to every country in the world—at prices starting under 1 British pound. Earn 15% commission on sales.

&nbsp

Eforchina.com - as the leading electronic product retailer, from Mobile Phone, iPad & iPhone accessories; Gaming accessories, Mobile Accessories, Spy & Security, In Car, Digital Product, Home Care to Laptop, takes pride in offerring best selection with the wholesale price and incomparable customer services. Earn 10% commission on sales.

&nbsp
GearBest.com - is a fast growing online retail store primarily offering the best gadgets, gear and upscale men's clothing at unbelievably great prices. We offer many products such as cell phones, Tablets, Electrical tools, outdoor & sports gear, LED lights & flashlights, mobile accessories, etc. Most of our items price are lower than our competitors which will help you attract more people. We accept affiliates worldwide, including international websites. We have warehouses worldwide which makes customer shipment faster: USA warehouse, EU warehouse and Russia warehouse. Coupon, Loyalty & Incentive Affiliates will receive 1% commission on all orders. All other affiliates will receive 6% commission.

&nbsp
Gen Mobile - is an honest, cost effective and customer-friendly mobile provider that offers straight forward plans, quality A-stock mobile phones and friendly customer service for consumer looking to save money and simplify their lives. We invite you to be a part of our affiliate program. Our simple and affordable plans help drive higher than normal conversion rates and top tier payouts. Our plans range from $5 on up and we offer discounted 3 month plans like our Unlimited International Talk, Text with 1GB data for just $39. Our service speaks to consumer that are tired of bait and switch and looking to get exactly what they paid for without any hidden fees. Gen Mobile is great for the user looking for that cost effective plan with the flexibility to go month to month or take advantage of our discounted 3 month bundles. Our products all come with a 7 day money back guarantee and there are never any contracts or commitments. We support our partners anyway we can and are always open to new promotional concepts. We look forward to working with you to promote Mobile's first and only HONEST, SIMPLE and HIGH QUALITY offering. Earn up to $20 per sale.

&nbsp
Ghostek - produces premium Waterproof Smartphone Cases for iPhones, Samsung Mobiles, LG, Motorola, Google Pixel, etc. along with Wireless Headphones. Every Ghostek product is designed with customers in mind. From our shockproof phone cases to our audiophile-approved headphones, each item we carry has been rigorously tested to meet the highest possible standards. I am sure your website visitors will love it. Our affiliate partners earn 10% per sale with a 120 days cookie tracking period.






&nbsp
i-Blason - manufactures quality protective mobile accessories for smartphones and tablets. Each product is thoughtfully designed for use in the professional workplace, rugged outdoors or classroom environment. Innovative designs and cutting edge technology allow us to continually improve and enhance our products. Earn 10% commission on sales.






&nbsp
iMyFone - is a professional software provider. iMyFone is devoted to provide the best solution for iOS, Android, Windows and Mac users. With a team of exceptionally dedicated individuals, we are always passionate to solve the complicated problems that people encounter in daily life. We are proud for having served around 2 million customers from more than two hundred countries. iMyFone top selling software: iMyFone D-Back: iPhone data recovery. iMyFone LockWiper: Unlock iPhone password and remove Apple ID. iMyFone Umate Pro: iPhone data eraser. iMyFone Keygenius: Unlock iTunes Backup Password & Remove iPhone Encryption Settings. iMyFone TunesFix: Fix 100+ iTunes errors. iMyFone Umate: iPhone cleaner & space saver. iMyFone TunesMate: iPhone music transfer. iMyFone iTransor Lite: iPhone backup and exporter. iMyFone iTransor: iPhone backup and restore. iMyFone LockWipe (Android): Remove Android Screen Lock. iMyFone Fixppo (Android): Fix Android phone issues, like black screen, etc. iMyFone Anycover: Recover photos, videos, documents from hard drive, SD card, USB, camera, lost partition,ect. Passper for PDF/Excel/Word/Powerpoint/ZIP/RAR: Recover forgotten password for PDF/Excel/Word/Powerpoint/ZIP/RAR. Passper for Winsenior: Recover forgotten Windows password. Join in iMyFone affiliate program to earn thousands of dollars per month! Earn 50% commission on sales.

&nbsp
International Calling Cards - Cloncom.com are an online provider of global communication services. Make cheap international calls from your home, work, or cell. Cloncom offer a variety of low-priced and convenient prepaid products, tailored to match customers' specific needs. Founded in 2002 as an online reseller of prepaid phone cards, Cloncom has rapidly grown, expanding their product-line in order to anticipate the market's changing needs and new technology trends. Today, Cloncom are able to offer a product catalogue they had not even dreamed about in their beginnings. The basic driver to achieve this has always been a desire to help people stay in touch with each other, regardless of where they are. From and to any kind of fixed or mobile line and even from your PC, Cloncom have a matching product with unbelievable rates, supported by outstanding Customer Service. Earn 10% commission on sales.


&nbsp
Merimobile - are Canadians bases in China, we specialise in retailing electronic products such as smartphones, tablets, Accessories for mobile devices, clothing, home and garden products, RC toys and more. Merimobile offers largest range number of China mobile, Chinese Tablet PC, Smart phones of all brands including Sony, HTC, Samsung at affordable price. Creative banners and text links available for promotion. 90 days cookie tracking period. Prompt affiliate support to help you promote Merimobiles.com. Join now and start earning money today. Earn 5% commission per sale.






&nbsp
Metrofone - is the specialist approved outlet for BlackBerry, HTC and Samsung, when you visit www.metrofone.co.uk the service and offerings are as good as if you were buying from directly from the manufacturer themselves. This special relationship allows us to deliver the latest Manufacturer handsets and accessories, on the most competitive deals available from any mobile service provider. Metrofone is not a catalogue site offering everything under the sun, moreover we focus on key products funnelling our efforts and resource into a more concise range, allowing us to provide an enhanced service and the best value to you our customers. We pride ourselves on our customer service and offer an after-sales support through our specialised Metro-Tech support team. Regardless of your question, whether its setting up email to writing text messages, our Metro-Tech team are there to make sure you get the best out of your phone. Give them a call on to ask them anything! Metrofone pays commissions on dispatched and retained orders as follows; Contract - £25; Upgrade - £25; PAYG - £3; SIM Free - 5%. Orders will track at 1p initially and the remaining commission added to successful orders after the 14 day customer return period has passed.

&nbsp
Mobiles.co.uk - was the UK's first online mobile phone retailer and is now the largest web-only mobile phone store in the country, enjoying thousands of orders every month! Owned by the Carphone Warehouse Group, Mobiles.co.uk delivers the best deals around on all the latest handsets, with fantastic special offers always available and free next day delivery offered on all purchases! This award winning merchant is a real self-seller, so get your links up today if you want to start earning! Mobiles.co.uk offers £35 commission per connection.






&nbsp


MobileUnlockCodes.co.uk - sell unlock codes for mobile phones. If your mobile is not accepting the SIM card of a rival network, we can help you to remove this restriction. We can provide you with a unique unlock code which you simply type via the keypad to remove the lock. The remote unlocking of mobile phones is one of the fastest growing global markets on the Internet. It is predicted that by the end of 2012, there will be more mobile devices in circulation globally than people on the planet (source). Whilst handset manufacturers continue to innovate and battle against one another for market share, the volume of mobile devices around the world simply continues to grow. It is clearly the case that global demand for mobile services will continue to grow for many years to come. By partnering with us and becoming an affiliate, you can stake a share in this enormous global mobile marketplace and with a little work on your part, you could easily provide yourself or your company with a substantial additional income stream. Earn 35% commission on sales.

&nbsp