Phones and Phone Services Affiliate Programs
Page 2 of 2
Nobel Phone Cards - Nobel offers low cost international calls using prepaid phone cards. For over a decade we have been a recognized leader in the global telecom industry, providing superior connection quality at a bargain price. We are able to do this by taking advantage of our own TDM/VoIP network and our unique pricing structure. Nobel international phone cards can be used from any phone and also with our mobile app for iPhone and Android or Pc2 Phone app for Windows. We invite you to partner with us and promote our super low international rates. You will earn up to $25/sale while you will enable your site users save up to 67% compared to similar providers.




&nbsp
Prepaid Malaysia - PrepaidMY is your online gateway for fast and easy to send top up mobile credits in Malaysia. Send a top up credits anytime and anywhere with ease today. Join the affiliate program and earn 3% commission for every sale you send our way!










&nbsp
Phone.com - offers affordable VoIP phone services for small business via our CJ program, and soon will offer home business and personal phone service. Our next-generation Internet phone service is based on award-winning, innovative VoIP technology and all our services are supported by a 24*7 customer support team. For small business and home businesses (SOHO), we offer our Phone.com - Virtual Office solution that lets you get a local or toll-free 800 numbers (including vanity numbers) for your business and manage them however you want. In addition to 1 800 numbers, the virtual office service includes custom greetings, auto attendant, voicemail, Internet fax receiving, call transfer and many more features you would expect from very expensive business phone system, all available from Phone.com at a very affordable cost. Phone.com pays out $40 per order so it will be very lucrative for you.

&nbsp
Pingo
- provides calling cards that are designed to provide you with the best calling card experience, including quality, convenience, and customer service at the most competitive rates available today. With Pingo calling cards there are no additional charges— just a nominal monthly maintenance fee—what you see is what you pay. Pingo phone cards are a service of iBasis, one of the ten largest carriers of international phone calls in the world. With Pingo, you can take advantage of the same high quality international service and price advantage iBasis has been providing to leading phone companies like AT&T, MCI, and Sprint on a wholesale basis since 1997. For each of the past four years, iBasis has been named the best wholesale international carrier in an independent industry study. Now we're bringing our high quality, low-cost calling card service directly to you, the consumer, with the added convenience of simple toll-free access, automatic recharge, and online calling card history reporting. When your customers sign up for Pingo, they'll get $5 in FREE calls. You'll receive an $8 flat fee for each new customer purchase you generate. When you have more than 75 orders, you'll receive $10 per new purchase, and for more than 125 orders, $12 per purchase! You'll keep on earning, even after the initial purchase. More than 90% of Pingo customers recharge their accounts, and Pingo will pay you an additional $1 for every recharge during their first six months.

&nbsp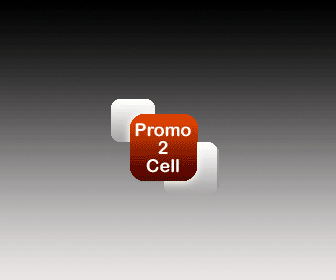 Promo2cell Text Message Marketing - Text Message Marketing is Exploding. SMS-marketing has taken Europe by storm. People in the USA have embraced text messaging with their phones and have become familiar with sms services such as television voting, polls, and other content services that are charged to their phone bills. This development has created new opportunities. What makes this service even more exciting is that it can be applied to almost any business model. Promo2cell's revolutionary opt-in SMS marketing system defines how advertising is going to be done for years to come. This is a once in a life time opportunity to get in on the ground floor of a service that sells itself. Start making a six or seven figure income selling a unique service that has virtually no competition! Promo2Cell.com pays up to 30% commission offering reliable tracking, real-time statistics, marketing tips, banners, and support.


&nbsp
QuickCall - is a global provider of discount and wholesale telecommunication services, and is the best and easiest way to make cheap, prepaid international calls. Designed to be superior to calling cards and other services, it offers full transparency and flexibility. There are no hidden fees or contracts, and credits will not expire on active accounts. Typical QuickCall.com customers would be migrants who are between 24 - 54, have been living in the states for less than 10 years, have a relatively unstable or low income, and are familiar with technologies and using mobile. We have a pretty optimistic conversion rate for our target audience. Low calling rates - Up to 99% cheaper than those offered by mobile carriers. Great voice quality - Outstanding call quality to more than 180 countries worldwide. Transparency & flexibility - No contracts, No fees, No expiration date. No need to dial PIN numbers or even Access numbers with a registered landline or mobile. Calling with WiFi, 3G/4G/LTE, or carrier's minutes plan depends on the situation and needs. Up to $5 Bonus for New Customers - All new customers get up to $5 bonus credit when they make 1st payment. ($1 Bonus for $5 payment; $2 Bonus for $10 payment; $5 Bonus for $15 payment.) $1 Bonus for App Installs - All users get $1 Bonus just for downloading the mobile app. $5 Bonus for Referrals - All users get $5 bonus for every friend that they refer. For every approved sale you refer, you can earn: $15 for less than 10 approved sales per month; $20 for 10 or more approved sales per month.

&nbsp
Recharge Singapore - is an online top up that lets you send mobile recharge to any mobile subscriber in Singapore. RechargeSG makes the world just a little bit smaller by allowing family, friends and loved ones top up anyone with a Singapore mobile number from anywhere in the world, 24 hours a day, seven days a week. It doesn't matter if the recipient with the Singapore based mobile network is in the United States, Canada, Australia, New Zealand, Trinidad and Tobago, Guyana, Suriname, Fiji, South Africa, Mauritius, Reunion, Kenya, Nepal, Malaysia, Burma, Sri Lanka, Singapore, Indonesia, Saudi Arabia, UAE, Kuwait, Oman, Bahrain, Qatar, Israel, United Kingdom, Netherlands, Italy or anywhere else, RechargeSG is the easiest way of recharging them with mobile credits or top up. Earn up to a 3% commission with our affiliate program!





&nbsp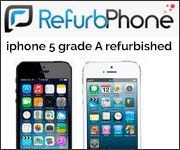 Refurb Phone - is a retailer specialising in refurbished mobile phones. Refurb Phone has grown rapidly to become a leader in its field with strong customer relations. This is due to us delivering effective quality products to the customer at affordable prices. We now have one of the largest mobile phone porfolios in the UK. Largest portfolio of refurbished mobile phones in the UK. Huge range of mobile phone accessories. Very competitive pricing on all products. Very high Trustpilot rating 8.5/10. Excellent conversion rates. Over 1000 different SKU's. Not many companies do refurbished or graded mobile phones. As everyone wants to save as much money as possible many people are opting to purchase refurbished mobile phones as customers can potentially save upto £100 per mobile phone in comparison to a new one. This will ensure that you get higher conversions. We pay competitive commission rates and as the majority of the products that we sell are above £100 you can be sure you will get the value that you deserve. Earn 5% commission on sales.

&nbsp
RingCentral - provides advanced telecommunication tools to small businesses and mobile professionals. RingCentral Online - Delivers all the power of a "big company" phone system but with no hardware to buy and nothing to maintain. It's an ideal telecommunications solution for small businesses, home offices, and mobile professionals. RingCentral Fax - Easy, secure, affordable, and convenient internet fax service for small businesses and mobile professionals. Recurring commission - earn up to £6,600 commission when your referred account remains active after 6 months.

&nbsp


SpeedyPin.com Phone Cards - SpeedyPin phone cards make long distance calling worldwide and nationwide easy and affordable. Shop with confidence knowing that your purchase is secure and guaranteed. Since PINs are delivered instantly, you can start calling and saving within minutes. SpeedyPin offer industry leading payouts & they pay on time all of the time! Earn 10% commission on first time orders then 10% recurring commissions (standard); 2nd Tier: 2% recurring commission (standard).

&nbsp


SpoofCard Calling Cards
- offers you the ability to change what someone sees on their caller ID display when they receive a phone call. The coolest phone card in the world! Display any number on the caller ID. Free voice changer and call recording. Make calls truly private, Ability to record calls, Change your voice, Fun and inexpensive, Easy to use and fast to set up! Instant Access! SpoofCard have gained large brand recognition due to heavy media attention. SpoofCard are offering a 20% commission on all sales and replenishes with an average ticket of $18.00.

&nbsp
Topup Thailand - Send instant recharge to any mobile subscriber in Thailand, it's easy, safe and fast. With easy to follow steps you can instantly send top up to your love ones. Join the affiliate program and earn up to a 3% commission promoting TopUp Thailand!










&nbsp
TVC-Mall UK - Established in 2008, TVC-Mall has already risen to a major cell phone accessories supplier in China for the great efforts to offer enormous varieties of products at wholesale price and professional customer services across the globe. There are miscellaneous inexpensive and cool cell phone cases and cellphone parts for almost all the latest mobile phones and tablet PCs. Why do you choose Tvc-mall.com affiliate program? As a professional online store specializing in cell phone accessories, TVC-Mall is strived to give customers the best online-shopping experience and the most attractive prices. Backed by a hard-working and passionate team, TVC-Mall is customers' prior choice to either purchase large number of mobile phone cases and parts with discounts for reselling or to buy single case at low price for own use. What can we offer? • 8% Per Retail Order • 30 Day Cookie • Coupons/Deals Database • Regularly Updated Product Datafeed • Compelling Banners and Text Links • Dedicated Affiliate Support Team For affiliates with good performance, exclusive services could be provided. • Exclusive code • Extra high commission and bonus PPC.

&nbsp

WakeUpLand.com - is the premiere telephone wake-up service, employing the latest in automated digital technology. WakeUpLand currently service the entire United States and Canada - Virtually all US and Canadian area codes are covered by their service! Anyone with an ordinary touch-tone phone can take advantage of their own easy, affordable and reliable wake up calls every day! Earn 20% commission on every order your customers place for life. This includes WakeUpLand's monthly service as well, which means you get paid out month after month as long as they keep their service.

&nbsp
WirelessOEMShop - offers the best in cellphone accessories and bluetooth headsets online. We focus on customer satisfaction while supplying quality products at low prices. Our large inventory allows us to ship all our orders within 48 hours of a working business day. WirelessOEMShop customer can be assured that they are receiving the best possible value for their purchasing dollar. Join our program and start spreading the word about WirelessOEMShop today! Earn 12% commission on sales.






&nbsp
Yoshop.com - is a fast growing online retail store primarily offering best gadgets and upscale fashion clothing at unbelievably prices. We devote ourselves to offering free shipping worldwide along with our exceptional customer service. We highly welcome you to join Yoshop affiliate program.It's completely free and worthwhile for you to start the business. You can earn an impressive amount of extra money simply by promoting for us on your websites, forum, blog, Twitter, Facebook, or even mobile apps! We are offering you a chance to establish a long-term and win-win business relationship with Yoshop.com. You don't have to spend a penny. You can earn a considerable amount of money simply by advertising our products on your website(s). We will continuously provide you with our best-selling products, non-expiring exclusive coupons, latest bannerstext links, hot deals, etc., to keep you informed of the most useful information, and help you advertise our products more effectively. In this highly competitive business world, let's stay and stand out together. Join us and make a difference! Earn 18% on sales from new customers and 8% on sales from returning customers.

&nbsp
Zizowireless - Get the perfect Zizo phone case or phone cover made just for you! Zizo is a Second Generation family company founded in 2006. We are a new school company with old school traditions. Our brand is a perfect example of what it really means to combine years of experience, wisdom & passion into creating the perfect brand that supplies all our consumer's needs. We sell the highest quality cellular accessories on the market, and are proud to offer competitive pricing and excellent customer service. Our brand Zizo, is a perfect example of what it really means to combine years of experience, wisdom, and most importantly passion into creating the perfect brand that supplies all of our consumers' needs. With over 16,000 products available, we really did reinvent the term "having a tremendous variety!" Earn 20% Commission on each sale.

&nbsp