Art Affiliate Programs
Page 1 of 2
99designs.com - is the #1 marketplace for crowdsourced graphic design, and as a People's Voice Webby Winner in 2010, you can now enjoy our success through our affiliate program. We connect thousands of passionate designers from around the globe with small businesses who need design projects completed. And, we do it in a timely fashion without the usual risk or cost associated with professional design. Top commissions- starting at 50% on all premade logos, $25 per submitted project design contest.

&nbsp
AdoramaPix - From photo books to prints on paper, metal or canvas, AdoramaPix can help you to preserve and display your most precious memories. Hand crafted, professionally inspected, and made of the finest materials, our printed products are made to look beautiful and last a lifetime. First and foremost, our people are photo people. We live and breathe photography. We're passionate about making every single image and every book, print, card and calendar perfect. Quality printing, finishing and service from real people; made in Brooklyn; to your specifications with exacting standards to ensure picture-perfect final products. Earn 10% commission on new customer sales and 5% commission on existing customers sales on purchases.




&nbsp
AscenderFonts - is a fast-growing website that makes it easy for first time font buyers and creative enthusiasts to browse, download and install fonts. All of the fonts are Certified TrueType fonts, developed and tested by the font experts at Ascender Corp. AscenderFonts features a wide variety of affordably-priced fonts packaged individually and in sets, all displayed in creative ways to showcase the fonts in use. The AscenderFonts Affiliate Program is an exciting way to offer your website visitors the best font experience on the Internet and earn a 15% commission!


&nbsp
Best Canvas - Get your own unique, high quality canvas print! At Best Canvas Canada, we transform your favourite photos and pictures into artwork by printing them on high quality artistic cotton fibre canvas. Due to high levels of white in our artists' linen canvas, the colours of your original image are reproduced exactly as you want them. If you are looking for versatile possibilities to let your favorite photos get the attention they deserve, you have reached your goal! Turn your most beautiful pictures into canvas pictures and transform them into a masterpiece of art. By choosing our service for custom canvas prints, you get the best quality for your photo canvas prints, as we use vividly-coloured and lightfast ink. Additionally, we work with artist canvas, which has high amount of white and gives your canvas photos a natural and brilliant look. For a small surcharge, we offer, in addition to our 0.75" version, a 1.5" deep gallery stretcher frame. It lets your canvas photo look even more high-class. Another way to customize your photo on canvas is the different formats of our canvasses that reach from 8" x 8" to 40" x 30". Our canvas printing is as easy as you can imagine! Just upload your photo, choose the format and print your pictures on canvas. Earn 16% commission on sales.

&nbsp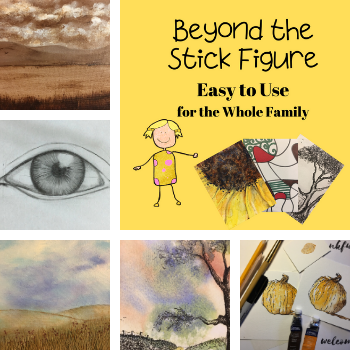 Beyond the Stick Figure - is an online art subscription for kids that has been designed for busy homeschool families. Unlike most other art programs which rely on mom to teach and prepare the lessons, Beyond the Stick Figure has all the lessons ready to go. All you need to do is click play! While using the programs, families will spend quality time together, create amazing masterpieces, and build confidence in their creative skills. Imagine, a whole family creating beautiful memories and masterpieces right in their own home. Start turning your valuable website traffic into money now by joining our affiliate program. In return we'll reward you for promoting our products and services by offering a lucrative commission model. Earn 20% commission on sales.



&nbsp
bTizzy - Join the Club! When you become a bTizzy Affiliate, you become part of a movement … and you make some extra cash. You can sell subscriptions to our bPosh boxes that feature unique pieces by our bTizzy artists and artisans. Make an impact on the world with a membership to the bTizzy bPosh club! Enjoy custom-made products that help propel the movement of empowering People with Disabilities (PWD). As a club member, you will receive a medley of products (1-6 items) shipped directly to your door on your schedule, made by bTizzy's talented Artisans with Disabilities. Earn 12% commission on sales.

&nbsp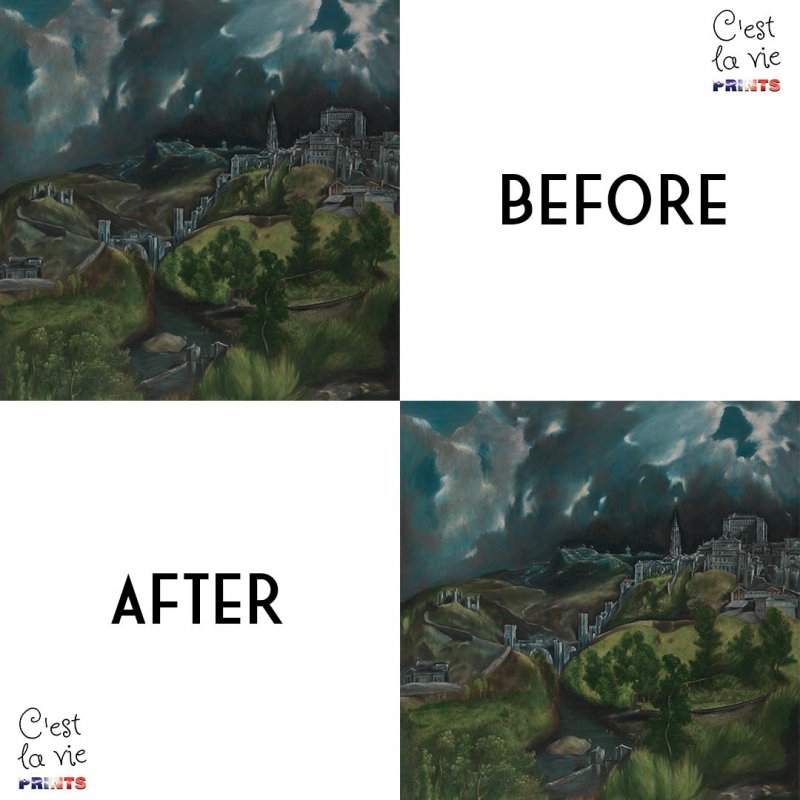 C'est la vie Prints - sell High-End, digitally restored Art Masterpieces, on Chromaluxe HD Metal. Our largest prints sell for approx $2500 each. Our unique chic wall art Collections include Old Master painters, Vintage French Posters and stunning Space images. All images are public domain, however, each one has been carefully edited to enhance color and detail. This makes C'est La Vie Prints different from other online merchants. We put time, care and dedication into the work we do, and this is reflected in the High-End Chromaluxe Metal Prints we produce. Earn 10% commission on sales.




&nbsp
Canvas on Demand - Turn great pictures into great 'paintings' or at least they look like paintings. Have a digital camera or scanned photo? It's fast and easy to upload your photo to Canvas On Demand. Click the "order your canvas" button and they will walk you through the upload process. Your finished canvas will ship within 3-4 days from the time the image is uploaded. They can also work from traditionla prints, so even old pre-digital photos can be turned into works of art. Starting with your original photo or digital picture, Canvas on Demand's artists manipulate the image to enhance colour and bring out certain nuances. Canvas on Demand even clean up minor dust and scratches and optimize for rendering onto canvas. Canvas on Demand follow the same process as photorealistic, then, using a specialized tablet and stylus add brushstrokes by hand to give the look and feel of a traditional painting. Earn up to 15% commission on sales.

&nbsp
DesignCrowd - is a marketplace for crowdsourced graphic design like custom logos, websites, flyers, business card design and more. Businesses launch a design project and receive on average 100+ designs in 5 days from 400,000 freelance designers and agencies worldwide. Our model is disruptive and Wired, Forbes, Mashable, Techcrunch love to write about us. DesignCrowd offers over 40 design services including logo design, website design, app design, business cards, promo flyers, posters and more services to help entrepreneurs and small business grow their businesses.Logo, Web design and Graphic Design are our top sellers! Join today and you could be earning a lucrative CPA tomorrow - Earn $40 for every successful project on DesignCrowd!




&nbsp
Drawing Made Easy
- is a simple course which shows you in an easy step-by-step format how to draw the following ... people, hands, eyes, faces, and a whole lot more. From beginning to end, and a goldmine of sample illustrations for further ideas. With clear (and fun) instructions on how to draw ... you'll learn at your own pace in the comfort of your home. We have created Drawing Made Easy so that with these simple step by step drawing lessons you'll be able to draw people, hands, eyes and faces in record time - and this goes regardless of your previous experience. Like with anything in life, practice makes perfect. Be persistent! Be determined! If you want to learn to draw to a standard you're happy with, you need to get the basics right from the outset. Earn $25.00 per sale.




&nbsp
ElephantStock - is an industry leader in wall art for home and business as well as personalized prints. We offer thousands of unique Canvas Wall Art & Framed Prints ranging from World Map to Beach, Buddhism to Beauty, Winery & more. With a wide variety of distinctive wall art, we decorate our customer's life from the inside out. ElephantStock also specializes in converting photos into quality canvas prints. Our quick upload and order process enables people to turn their memories into long-lasting canvases with ease. Good affiliate partners include sites focused on fashion, lifestyle, shopping, art, vintage, gifts, eco-friendly, decor, and other related topics. Earn 20% commission on sales.





&nbsp


Environment Textures - This site is the most popular texture site with over 36.000 royalty free environment and city photos and textures for game developers and 3D artists. Don't waste your time searching photos on internet! So what is the solution? Get yourself or your texture artist extensive photo resource of everything you could ever need. No more spending time desperately searching internet for one "perfect photo" you need for your new texture.We both know how this ends. After several hours you feel disgusted ending only with low resolution and bad lighted photos. You know you will have to spend few more ours trying to do some decent texture with bad material that will never look "as real as it should". Say "ENOUGH !" Do it the Easy Way! How would you like for a change to simply connect to internet and browse through extensive library of high quality photos? More than 42.662 Photos couldn't be wrong. From your basic brick wall to most exotic photos like anime style advertising billboards on Akihabara street in Tokyo, we have it all. There are new photos every other day. Affiliates earn 50% residual commission on referred sales.

&nbsp
Female anatomy for the artists - Huge collection of high resolution anatomy photos for CG artists and illustrators. There is nothing like real high resolution photos when it comes to learning human anatomy. Makes sense, right? You want your characters to look as real and authentic as possible. Doesn't matter if you are creating fantasy or real world characters. Spectator should believe they are from flesh and bones. He should hear their breathing and expect them to move out of the screen. Ask any Pro. There is no better way to master human anatomy than drawing from real world. However, not everyone has personal team of models off all races, body types and age groups wiling to pose 3 hours per day. What's next best thing? It's huge collection of high resolution photos of models in all kind of poses and angles.You can study every little detail as if you walk around your model only few feet away. Currently over 24.000 photos of female models in all kind of action and traditional poses from all angles. These stock photos are royalty free so they can be used for creation of commercial art. Affiliates earn 50% residual commission on referred sales.

&nbsp
The Force Gallery - is an online marketplace that offers unique wall art in the form of premium-quality framed and unframed canvases. We strive to offer the best customer service and quality products at the best competitive prices. We hope you enjoy your online shopping experience, and please feel free to ask any questions or let us know how we are doing. Earn 10% commission on sales paid via bank transfer or PayPal.





&nbsp
GBPosters.com - is the UK's #1 and fastest growing UK online poster store! We ship 1000s of orders a day to customers worldwide at great prices! We stock titles across a variety of genres including: Music, Film, TV, Gaming, Kids, Cityscapes, Photography. Our numerous formats and product types include: Posters, Frames, Mugs, Badges, Keyrings, Collector Prints, Glassware, Gift Boxes, Notebooks, Bottle Openers. We hold licenses for the world's top brands including: Minecraft, Fallout, Justin Bieber, The Walking Dead, DC Comics, Sherlock, Doctor Who, Harry Potter, Little Mix, Pokemon, Fantastic Beasts and Where to Find Them, Friends, The Beatles, Call of Duty, Battlefield, 5 Seconds of Summer.......and many more. We are continually working with our brands to release new titles and develop new product types! Earn 15% commission on sales.



&nbsp
Great Big Canvas - Turn your photography into Great Big Canvas art. Over 20,000 Amazing Photographs Reproduced BIG on Gallery Wrapped Canvas or Photographic Prints… at a Great Price! Whether you have a favorite skyline, scenic mountain or beach location, beautiful architecture, or a favorite animal, greatBIGcanvas.com is the one source for finding beautiful artwork which is then turned into a GREAT BIG CANVAS. The depth of their inventory of skylines, scenics and international destinations, all presented in wide-screen format, is unrivaled. GreatBigCanvas have close to 25,000 images including xpans and 360 degree rotationals. Their high resolution scans are the key to creating amazing great big canvases. Earn 1% commission on sales.

&nbsp
Healing Helen - I am selling my designs on decorative pillow covers, original artwork and hand-painted drums. I would like home owners and interior designers to be the target. Commission is 10% per confirmed purchase through my website. Minimum price is $65.








&nbsp
David Heger Photography - David Heger is photographer who draw his visions from his experience in puppet animation studio where he act as second camera man under supervision of Miloslav Spala, the famous Jan Švankmajer's camera man. "Making photographs for me is not just pressing a shutter button. Usually I visualize my future art in crowded bus – the best possible place for making creative ideas. After the visualization I am looking for best place to take a shot, spending lot of time creating decoration and finally, on the right place, composing everything together." With our Affiliate program you can generate 15% profit on every sale you refer to photoheger.com. Our system integrated in shopping cart allowing to track and pay your commissions quickly and securely. Program is aimed to photography-related websites only (you don't have to be a photographer but it will help you make more sales if you are).

&nbsp
Himalayan Salt Shop - Himalayan Salt Lamps are quickly becoming popular among the natural, organic, and holistic crowds. These natural products, made of pure crystal salt mined from the Himalayan Mountains, are not only beautiful works of art, but they also help purify the air in the home. These lamps are made of natural crystal salt mined from underground salt mines in the foothills of the Himalayan Mountains. The beautiful orange-reddish Himalayan crystal salt is mounted on a wooden base. This crystal salt is hundreds of millions of years old and, as a result, has special properties and high mineral content. Heat from the bulb (in our lamps) or flame (in our candle holders) causes the salt to emit negative ions. These negative ions bond with the pollutants in the air (positive ions) and neutralize them. Also, the newly bonded ions become heavier and fall to the ground removing them from the air circulation. In addition, these negative ions combat electro-smog caused by electronic devices operating in the home. You can earn 20% of every sale you generate for the Himalayan Salt Shop.

&nbsp