Gifts and Jewellery Affiliate Programs
Page 1 of 4
18Carati.com - is an online shop that sells Italian diamond and gemstone jewellery; the products are all made in Italy and of an extremely high quality at a very reasonable price. 18Carati.com offer free FedEx worldwide shipping and all new customers get a free 30 Euro voucher for their first purchase on their website. The affiliate program guarantees an 8% commission on every sale generated through our affiliates' websites with a cookie time extended to 90 days. Payments of commissions are made on a three months basis; minimum commission payment is set to 100 Euros.


&nbsp
3D Laser Gifts - specializes in custom, laser-etched, crystal keepsakes to make our customers' gifts beautiful and unique. Using state of the art laser engraving technology, any image, logo, or design can be engraved onto a beautiful crystal canvas, creating a long lasting, one of a kind gift for any occasion. You *have* to check out our amazing 3D laser crystals - www.3dlasergifts.com Most importantly, we see our affiliates as business partners and provide individualized pro-active support should you ave any questions or requests. We are proud to offer a 5% commission on all sales! In addition to our generous commission offer, we boast excellent conversion rates, compelling banner ads, custom banners, special coupons and awesome landing pages.


&nbsp
AdoramaPix - From photo books to prints on paper, metal or canvas, AdoramaPix can help you to preserve and display your most precious memories. Hand crafted, professionally inspected, and made of the finest materials, our printed products are made to look beautiful and last a lifetime. First and foremost, our people are photo people. We live and breathe photography. We're passionate about making every single image and every book, print, card and calendar perfect. Quality printing, finishing and service from real people; made in Brooklyn; to your specifications with exacting standards to ensure picture-perfect final products. Earn 10% commission on new customer sales and 5% commission on existing customers sales on purchases.




&nbsp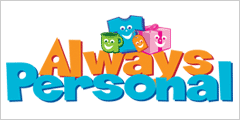 AlwaysPersonal.co.uk - is a personalised gifts website which allows you to buy and personalise some fantastic unusual gift ideas. You can choose from many gifts including Photo clocks, Personalised Bags, Photo Keyrings, Birth cushions plus much more. All our products come with Free Standard Delivery! The majority of our products are dispatched within 24 Hours and our longest lead time ready for dispatch is 72 hours. Here at AlwaysPersonal.co.uk we are a small but very effective team whom are crazy about personalised gifts. Commissions are paid on Full Sale price for Standard Delivery Orders although commissions will not be paid on the additional Next Day Delivery charges. We believe our commission structure proves to be very competitive and is built around incentives for our better performing affiliates. Start earning 8% commission on sales and see you income rise to 12% as your sales increase.

&nbsp
Ambassador Watches - is an international watch brand. We provide a variety of different models and designs of timepieces to fit both men and women - business or casual. So simply put - you send traffic to Ambassador Watches via your unique affiliate URL, and if the visitor makes a purchase within 60 days, you get a share of the sale value. We will also do retargeting on each visitor, meaning he/she will see ads from us after leaving the website (if no purchase is made). We offer affiliates plenty of advertising material (professional photos, banners, videos), extremely high conversion rate (almost 4x compared to normal e-commerce), a custom built real-time tracking platform with lots of great functionality, weekly payouts - no cap on earnings and no minimum payout amount, payments via Paypal, Wire Transfer, Payoneer, Other (contact us and we will find a custom solution for you), and much much more. We would like to invite you to join our Affiliate Program and get 8% commission from each sale! We have the ability to increase this in the future once a few orders have been coming in.

&nbsp
Animi Causa Boutique - is a leading store for Modern Design and Unique Gifts with free shipping worldwide on all products. We have an amalgam of great modern design products such as modern furniture , kitchen accessories , wall decals , all kind of gifts ideas like birthday gifts , office gifts and more. Product price range between $5 to $8000 Average commission rate: 6%.







&nbsp
Arttowngifts.com - offers a line of over 3000 outstanding products providing an opportunity for year round daily sales. Our average ticket hovers around $100 with corporate orders exceeding thousands. Sales climb significantly during holidays while every day occasions keep daily sales high. Visitors can choose from Gift Baskets, Personalized Gifts, Wood Signs, Gold Dipped Roses and Home Décor. Same Day Shipping applies to many product lines with Same Day Delivery available for Wine Baskets, Fruit and Gourmet Baskets, Balloons and Flowers. Earn Generous 12% Commission with 30-day Tracking Cookie.

&nbsp
AttaCoin - are proud to be a Veteran-Owned Business. Our mission is very simple - we want to help you make deserving people feel more appreciated. Employee recognition, team building, and similar programs not only help to drive stronger results for you but also help to improve the well-being of your organization. Meaningful employee appreciation leads to happier people who positively impact their families, their friends, and their communities.Our stunning 1.75" diameter employee appreciation coins (we call them "tokens") recognize important employee attributes and contributions. Unique and positive store offers unique gifts for employees. All items available for sale are exclusive designs sold under our own brand name. This program is great for affiliates focused on business, leadership, entrepreneurship, and management. Free shipping on all products makes this an irresistible program with high conversion. In addition, we offer prompt customer service helping to close the deal and drive repeat purchase. Veteran-owned, USA-based business. ALWAYS 15% commision per sale on all items.

&nbsp
Australian Flag Makers - are manufactures of Australian and State flags as well as custom printed company and event flags. Affiliates can earn commission on Australian and State flags, but not custom order company and event flags. Earn 10% commission on sales.






&nbsp
AuthenticWatches.com - is a family owned and operated business dedicated to offering high quality watches at unbeatable prices. Unlike most online watch retailers you may encounter, AuthenticWatches.com started in the industry as an authorized dealer of high-end watches and jewelry. The family business, known as McPherson Jewelers, had been family owned and operated since 1979. Wanting the business to grow and expand its southern California base to an international scale, a bold decision was made to venture into the online marketplace. In this day and age, what better way is there to serve a larger proximity of clientele than by transforming to an online business? And so, the still family owned and operated business was rebranded as AuthenticWatches.com. Key to continuing the success of the business has been serving online clients the way they were served at McPherson Jewelers - like family. The biggest benefit our company has found from the retail to web-based transformation has been the ability to mark prices at more accessible rates to please our clients. By ordering items in mass volume from authorized dealers, we are awarded with heavy discounts, which we pass along to our clients. Earn 2% commission on sales.

&nbsp
Balla Bracelets and accessories features deals of the day with Designer Quality Jewelry up to 50% OFF. With an average sale of $34 dollars. Commission Rate 20% PLUS BONUSES Affiliates earn 20% on all sales.



&nbsp
Beverly Diamonds - has been building fine jewelry since 2002. This family owned business served more than 40,000 happy customers. At Beverly Diamonds, we are dedicated to responsible souring of products used to manufacture our rings and other kinds of jewelry we carry. Our suppliers and distributors thoroughly and carefully follow strict and environmental regulations. Our dedication more importantly is focused on providing the highest quality and excellent service to our clients. With the fluctuating gold and diamond prices, we guarantee to give the most competitive pricing there is. Earn 10% commission on sales.

&nbsp
Bijou Mommy - Want to be an affiliate for a great cause? Here is your opportunity. Customers are loving the beautiful products we have. Not only do they look great but can capture the love between a mother and child. Each bracelet is engraved with a motivational saying. Plus 3% of all sales are donated to Defend Innocence, an organization dedicated to educating parents on safeguarding their children from sexual abuse. As an affiliate, we will provide you with a 100% off discount code that can be shared with your influencers. All they pay is shipping. Earn 20% commission on sales.




&nbsp
Birkat Elyon - Earn thousands per month promoting the highest quality hand-cut cubic zirconia jewelry online. Earn 10% Per Sale! Birkat Elyon's high end CZ jewelry is set in 14K, 18K gold or pure platinum. This means you have high commission payout potential. Lifetime cookies. 400+ fashionable jewelry products for you to promote. Excellent for those who promote: shopping, jewelry, fashion, gifts, weddings. Unmatched elegance and affordability help you convert and earn more with Birkat Elyon! Currently shipping to US addresses only.




&nbsp
Blossoming Flowers and Gifts - We have a small team of experienced florists who design and create each of our bouquets especially for you. We use the freshest flowers, to guarantee the bouquet will stay fresh for up to 7 days. You can also add your very own personalised gift message to all of our bouquets free of charge. We do not believe in machine made, all of our bouquets are hand-tied at our UK floristry centre with love and care by our team of experienced florists to make the perfect gift you could give. All of our hamper suppliers are UK based, and 90% of their products are sourced from within the UK. Our hampers are carefully assembled by hand to ensure that they both look attractive, and can be transported safely. This is how we ensure a quality gift is received. Please note that hampers containing fresh food can only be delivered Tuesday-Saturday. This is to ensure they are kept cool and fresh during transit, and ensure that produce arrives at it's best quality. Our spectacular range of gift wines are supplied by Laithwaites, who have been in the business for over 40 years. They have direct contact with their 450 wine producers from 25 countries and visit them regularly. We favour the wines made by families, which you will not find elsewhere, and that's what makes these gifts so special. Laithwaites wines won over 750 awards in 2013, so we're proud to be bringing you the best of their range. Our range of personalised gifts are made right here in the UK, at three locations. We care about the environment, and that's why we make sure that all of the paper that is used in our personalised gifts also comes from the UK, and abides by EU timber legislation. Blossoming Gifts offer a wide range of Flowers, Hampers, Wines and Personalised Gifts. Beautiful bouquets starting at just £9.99; Free Chocolates with all bouquets; Free delivery with all bouquets; Order by 7pm on any weekday for next day delivery. Earn 7% on all confirmed flower and gift sales (excluding delivery) and 6% on all confirmed flower and gift sales where voucher codes are promoted (excluding delivery).

&nbsp
Bottle Bling - was created with the love of Glitter. Who doesn't love a sparkly gift? We have a passion and love for all things sparkly. We create Show pieces and special gifts all handmade by our in house team of crafters. Loved by celebrities from Rylan Clark-Neal to Cheryl Cole, Elton John and the Kardashian Family. Yes we said Kardashians. Founded in 2013 we now have a product range with over 500 items which is ever growing. All our bottles are handcrafted in house using the best quality glitter and the finest Prosecco & Champagnes & spirits. We pride ourselves on being a small independent business. We are forever changing and improving all our products and gifts to keep our website exciting and fresh. We love to bling any bottle for any occasion to bring your favourite drinks to life. We now stock the World's biggest online Glitter Gin selection with over 50 gins to choose from. Every day we bring a bit of colour into people's lives. Through the Bottle Bling affiliate program we offer unlimited commission on all products. We're always looking to work with new partners, our standard commission rate 5% for all customers.

&nbsp
Brilliant Ultrasound - Simply put, we give you the possibility to eternalize your ultrasound pictures by creating an intimate and personal jewelry, your Brilliant Ultrasound. Brilliant Ultrasound is the talk of the town and is at the top of mothers wish lists. Are you running your own blog or website and want to make money from products which are relevant to your users? With Brilliant Ultrasound you don't just add an extra source of income but strengthen your brand as personal, unique and to be the one who offers something extra and out of the ordinary. Earn 10% commission (from £30 to £120) on sales.





&nbsp
bTizzy - Join the Club! When you become a bTizzy Affiliate, you become part of a movement … and you make some extra cash. You can sell subscriptions to our bPosh boxes that feature unique pieces by our bTizzy artists and artisans. Make an impact on the world with a membership to the bTizzy bPosh club! Enjoy custom-made products that help propel the movement of empowering People with Disabilities (PWD). As a club member, you will receive a medley of products (1-6 items) shipped directly to your door on your schedule, made by bTizzy's talented Artisans with Disabilities. Earn 12% commission on sales.

&nbsp
Cadbury Gifts Direct - A wide range of great Cadbury products. Features a 'pick and mix' section to create your own unique Cadbury hamper. A high basket value of around £30 is all year round which makes this program a very good performer. Higher volumes of orders are obviously during Valentine's day, Father's Day, Mother's Day, Easter and Christmas! Site also features a personalised service, allowing customers to add names and pictures to Dairy Milk and Milk Tray packaging. Earn 7-10% tiered commission on sales.

&nbsp
Calendars.com - has wall, boxed and engagement calendars for everything from dogs to celebrities, lighthouses to motorcycles, art to travel. More than 6,000 calendars are now in stock. Link to any title you want. Commission rate of up to 15% paid per sale on a monthly basis. Minimum of $25. Two-tier program.






&nbsp
Carol Wright Gifts - & Dr. Leonard's Healthcare have partnered to offer an affiliate program with twice the earning potential for high commissions! Millions of Americans have come to depend on Dr. Leonard's Healthcare catalog for all their health related needs. Support and mobility products including wheelchairs, blood pressure monitors, exercise equipment, and a great variety of value products including diabetic socks, Dr. Scholl's shoes and marital health aids are offered. Carol Wright Gifts has a selection of "As Seen On TV" products, housewares, bedding, kitchen helpers and garden accessories, as well as caftans, shoes, outerwear and sleepwear for men & women and a great Clearance section. New products and offers are added every month! A wonderful selection of banners and text links for both Web sites are available in the interface. Coupon Codes: Monthly coupon codes are available for publishers to offer including % off or $ off discount. Free Shipping is offered on both websites ($3.95 handling & $1.95 priority service fee applies). Communications include a monthly newsletter featuring offers for both Carol Wright Gifts and Dr. Leonard's Web sites. Commission: Once approved, your program will earn an 8% commission on any valid sale referred within a sixty day period from your website(s) or marketing channels per the terms of agreement! Publishers earning more than $1,000 a month will earn a bonus of $100. Publishers who earn more than $2,500 a month will earn 10% commission on any valid sale referred within a sixty day period from your website(s) or marketing channels per the terms of the agreement.

&nbsp
Carolyn Pollack Jewelry and American West Jewelry - are jewelry brands that manufacture detailed pieces out of pure sterling silver and semi-precious stones. All jewelry is manufactured within the United States at our Albuquerque , New Mexico production facility. Both Carolyn Pollack Jewelry and American West Jewelry are owned by the brand Relios, but both Carolyn Pollack and American West are purchased through different domains, carolynpollackjewelry.com & americanwestjewelry.com. Carolyn Pollack, the head jewelry designer at Relios, has popularized both brands through her presentations on QVC and other shopping channels. Both brands have seperate actions and program terms associated with each. Earn 7% commission on sales; 9% For High Value Items via Item Based Commissioning Performance Incentives. For every $6,000 in revenue generated each month, we will increase your commission rate by 1% for that given month.


&nbsp
Closeout Zone - is proud to serve a growing audience from girls to grandmothers and boys to grandfathers. Offering a unique collection of over 1000 gifts, collectibles, home helpers, personal care items, safety and security devices, and much more. CloseoutZone.com is excited to offer some amazing items you won't find anywhere else. Created with a mission to always offer exciting and unusual items at the best prices possible, rest assured that our commitment is not only to great prices, but also to deliver impeccable customer service. High base commission of 9%, And you can earn up to 12.5% for solid performance.

&nbsp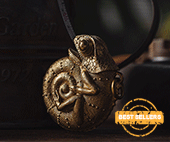 Coppertist Wu - Our mission has always been to showcase the beauty of wildlife through our unique art. We firmly believe that by raising awareness of these various creatures, society will take notice and treat them with more respect. That respect could lead to greater protection of our remaining wildlife and a more harmonious union between man and nature. Each creature on the planet has it's own unique beauty. We try and take the essence of these wonderful animals and embody it in our work. We hope that when you use or wear these items that you'll feel the spirit of the wild captured in metal and let it deepen your bond with nature. From its conception and 3d modeling, to the selection of raw materials, to making molds and wax castings. Our crafting process can be long and arduous. Our products can sometimes take upwards of twenty steps before they're done. We work hard to complete each piece to perfection because we believe that both you and nature deserve nothing less than our best possible work. Earn 25% commission on sales.

&nbsp

Cufflinks Gift Hub - are a men's accessories company with the focus on cufflinks. We have over 800 exclusive and uniquely designed cufflinks all made using the highest AAA quality metal alloys and cabochon glass. Our cufflinks range covers a large amount of themes from animals and birds, clocks and compasses, ,maps and flags, music, novelty, patterned, skulls and skeletons, superheroes, TV and film plus many more. We also have other unique and high quality products including lapel pins, wooden bow ties, wooden watches and wooden polarised sunglasses. All of our items are tried and tested to ensure that they will always exceed customer expectations and are priced competitively. All items are packaged and sent to the customers in high quality boxes and wrapping. We are looking for a small core of affiliates to work with us to push mainly our exclusive cufflinks, but obviously affiliates are welcome to push all of our products and earn accordingly. We currently advertise our products on our own website and some selections on Ebay and ETSY. We do not work with Amazon or similar so there is a real opportunity for an affiliate to pick up business in volume from here and other areas. We have a tiered commission policy to reward higher sales volumes.; 1+ sales per month - 10% of order value; 20+ sales per month - 12.5% of order value; 40+ sales per month - 15% of order value; 60+ sales per month - 17.5% of order value; 80+ sales per month - 20% of order value.

&nbsp

Diamonds-USA - are leading diamonds jewelry & engagement rings retailer, selling stock from first hand, at the lowest prices in the market. Diamonds-USA are online since '97 in business since '79. Their affiliate program has grown in the last two years. Generous Commissions: Average ticket is US $3600 per sale. Diamonds-USA pay a generous 7% commission on all sales (excluding returns and cancellations). Your average commission: US $252 per sale!



&nbsp
Dogalogue - is an online gift shop selling cards, gifts, homewares and pet products – many of which are exclusive to Guide Dogs – which suit all occasions throughout the year. Our orders are growing year on year, and a recent customer survey showed 93% of our customers found everything they were looking for on the site scoring us 4/5 for our product range. Dogalogue is the official Guide Dogs gift shop. 100% of Dogalogue profits go to Guide Dogs cause, meaning that you're helping blind and partially sighted people with every sale you generate. Today there are more than 4,700 guide dog partnerships in the UK but with an adult going blind every hour, and no government funding, our need has never been greater. The Guide Dogs brand itself is enough to attract traffic to Dogalogue and we know that pet lovers in particular will make a beeline for our pet products selection – much of which is innovative, unusual and sometimes tested by our own inhouse experts (our guide dogs in training). Numerous offers are rolled out throughout the year; with exclusive affiliate only offers, to take advantage of and offer your customers. We change our product range according to the season, so your customers will find different things to tempt them throughout the year. Earn 10% commission on sales.

&nbsp
EarringMaster - is a one of a kind, at-a-glance pierced earring organizer that stores any style (posts, dangles, drops, hoops, chandeliers & latches) or size (stud to shoulder length). It stows neatly away on a closet hang bar to save space; sits on a dresser or vanity with its tabletop stand; or slips into its travel bag and packs easily into a suitcase or carry-on. This product literally sells itself when presented to the customer. Earn 20% commissions on all sales generating from your website.



&nbsp
Etching Expressions Personalized Etched Wine
- Etching Expressions offers a unique product - personalized etched and labeled wine for all occastions. The company has been around since 2001. Etching Expressions custom wine labels and etches allow you to create a unique wine label for any special occasion. Create a keepsake to celebrate a wedding or anniversary. Celebrate a birthday in a special message. Announce a babies arrival or use as a shower gift. Congratulate a graduate with a bottle they can keep forever with their diploma. Give cheer and happiness during the Holiday Season with designs for Christmas, Hanukah, and New Years. Have clients and customers remember you long after you have met with a gift they love and continue to display. We have many different template designs to fit any occasion. Or you can upload your very own design with your photos and text. No matter what you chose it can reflect your personality with style. Be sure to give an amazing gift they will treasure forever. We also offer custom and Corporate gifts. These are great for: Logo promotion;Gifts for preferred partners and major clients; Recognition for employees, volunteers or executives; Sporting events, tradeshows or product launches; Items for sale at fundraising events and auctions; Customized personal milestones (weddings, birthdays, graduation); Holiday gifts. Etching Expressions offers competitive pricing and excellent customer service. Our products are easy to sell. These are truly unique gifts for any occasion. Earn 10% commission on sales.

&nbsp