Miscellaneous Affiliate Programs
Page 3 of 3
PoliceAuctions.com - The ultimate auction website for Government, Police, DEA, IRS, Customs, Treasury and more. PoliceAuctions.com offer Online private auctions for users. With 2.8 million current members. Cars from $500, Real estate, jewelry, personal property, collectibles, antiques and more. High conversion rates equal monthly payouts of $12.00 per subscription, single tier only. Significant revenue generator for the right websites.

&nbsp


Quanti - is like a huge online shopping mall that gathers together over 500 stores and invites you to explore them from the comfort of your armchair. From service providers, including big high street names, banks, insurance companies to clothing, mobile phones and grocery retailers. Whether you are shopping around for car insurance, DVD with your favourite movie or bottle of wine Quanti are here to offer you wide choice of retailers that sell that online. But avoiding Saturday shopping mall crowds is not the only bonus – you will also receive some of the money you spend online back. All the retailers you shop at though Quanti will pay Quanti a commission on your shopping. The idea behind Quanti is to pass 100% of that commission on to you – it's your money in the end. There are lots of websites that keep a good chunk of this money to themselves, Quanti don't. It's sweet and easy – you shop, you spend, you earn so that… you can shop and spend again. Don't forget to tell your friends about it and help them save some money too. Quanti offer for affiliates pay per lead option - paying up to £1 per validated lead; or pay per click option - paying up to £0.10 per click; or pay per sale - coming soon.

&nbsp
Savvy Mummys - is the daily deal website for mums and their families. Savvy Mummys bring top brands, services and opportunities from the local area to mums and their families at affordable prices. Commission is tiered. The tiers are :- £0 - £1000 worth of sales – 10% commission; £1001 - £5000 worth of sales – 12% commission; £5001 - £10000 worth of sales – 14% commission.

&nbsp


Shimply - You can make money online with Shimply.com's affiliate marketing network program on every sale you refer. Shimply.com is your trusted Online marketplace with 17 million products available for sale across 24+ categories like Mobiles, Computers, Apparels, Auto Accessories, Hardware, Books, Beauty and Personal Care product, Jewellery, Home & Kitchen. Shimply.com affiliate program provides banners, widgets and datafeeds to add useful content on your site as well as earn up to 6% commission for every sale you refer.

&nbsp
Shindigz - isn't just boring party plates and streamers (Remember, crepe streamers? We're still trying to forget them.) Shindigz has evolved the party supply business to include personalized decorations like standees, vinyl banners and a long list of personalized favors. (I.e. personalized candy bars, lollipops, candy jars, mint tins, poker chips, you name it!) We've taken "personalized" to a whole new level. We're pretty proud of ourselves. We also have TONS of birthday themes to choose from. The list can go on and on. Have we convinced you to join our affiliate program yet? We've been partying with affiliates since 2001. Earn 12% - 15% tiered commission. (The more you sell, the more you earn!)




&nbsp
Smoky Mountain Knife Works - is the World's Largest Knife showplace. We have 30 years worth of experience in the knife industry. We carry WR Case, Gerber, SOG, Swiss Army, etc. Many of our items are SMKW exclusives. We run weekly promotions on website. Our website offers over 20,000 products with an average order of $89. Our orders range from $25 to $2500. New products are added weekly. SMKW offers a commision program that starts at 5%.






&nbsp
Survey Downline - is a 100% free service where residents of The United States, United Kingdom, Canada and Australia can earn cash by taking paid surveys. Everyone could use some extra cash, and filling in online surveys is a simple way to get paid for your valuable opinions. Paid surveys are easy to fill in at any time of the day or night. Even the busiest of people can take a paid market research survey in a few moments. Earn $1.40 for each lead you refer.

&nbsp


Survey Money Portal - gives its customers a life-time access to hundreds of companies that pay them for participating in their survey panels online. The affiliate program pays out 75% for each membership sale. Top affiliates receive valuable cash and gift bonuses from Survey Money Portal. Start promoting it now and make a good extra cash. You can promote online surveys on all traffic. Conversion rate is very good.

&nbsp
SurveyScout.com - Get paid to take surveys! Make up to $150 per hour from the comfort of your home by joining the Survey Scout program! Just go to SurveyScout.com to take advantage of over 500 research companies that will pay for your opinions. Affiliates can join one of the most profitable programs and earn 75% on all sales they send to SurveyScout! Affiliates will also benefit from being a part of the highest converting survey program with unmatched customer service. Sign up today to increase your profits!

&nbsp
Swagbucks
- is the web's most popular rewards program that gives you free gift cards and cash for the everyday things you already do online. Earn points when you shop at your favorite retailers, watch entertaining videos, search the web, answer surveys and find great deals. Redeem points for gift cards to your favorite retailers like Amazon and Walmart or get cash back from Paypal. Swagbucks has already paid out over £123,853,499 in cash and free gift cards. Put cash back in your wallet. Join for free today. Earn $2.80 per referral.



&nbsp
Tanga - At Tanga, you'll find the greatest online deals in a variety of categories. We feature daily deals in electronic devices/gadgets, magazines, jewelry (you can even buy mens rings, handbags, T-shirts, and games. If you are in search of your next awesome purchase AND affordable deals, you've just discovered the best place to shop. Once you create a free account, you can proceed to the settings section and register to receive our newsletter and be alerted about the Daily Deals. This way, you never miss an opportunity to save money when purchasing a product you want, and you can get the discount first! You also can follow us on Facebook and Twitter to stay up on Tanga's great deals without having to leave your beloved social networks! We also have hundreds user-contributed puzzles to challenge your brain each day. Just head to the Daily Fun section of our site, where you'll find complex and engaging puzzles, games, quizzes and contests. Earn Tanga Points by deciphering puzzles and participating in games as they are posted on the web site. You also can earn Tanga Points each time you buy one of our discount deals. Use your Points to keep score on the site. Earn enough points and you'll become a Super Tanga User - giving you access to even more deals and exclusive goodies. Earn 5% commission on sales.

&nbsp


Toluna - The Toluna Affiliate program enables sites and blogs to participate in online advertising campaigns to increase the revenue that they generate from their advertising space. Toluna regularly updates their advertising formats to ensure a high CTR and ROI for each affiliate and pay between £1-2 for each UK registration. Plus there is complete control and transparency for each affiliate with their own access panel to monitor the campaign in terms of impressions, clicks and registrations in real time statistics. With Toluna Affiliation is easy and rewarding. Join today.

&nbsp
UnbeatableSale - True to their name, UnbeatableSale.com is a unique all encompassing marketplace with the most incredible deals on the latest furniture, electronics, gifts, health, and baby items. UnbeatableSale.com guarantees none of their amazing deals will be found at a better bargain- with a price match guaranteed. They also offer a 30 day money back guarantee to ensure complete satisfaction. UnbeatableSale.com offers high quality and rich value at competitive pricing; the sales are truly Unbeatable! Affiliates enjoy a 90 cookie duration, and earn 10% per sale.

&nbsp
Unclaimed Money - This is really awesome! They say 7 in 10 Americans are due unclaimed funds in all 50 states. The cool part is they also pay you to place a link on your web page. Check it out! Unclaimed Money PAY YOU to tell your family, friends, web friends, ANYONE who visits your web page about unclaimed money. Make money with your MySpace, Friendster, blog, website, anywhere...! You earn 70% of each sale generated through your web page to UnclaimedMoney.net. That's $34.96 in commissions to you per sale.

&nbsp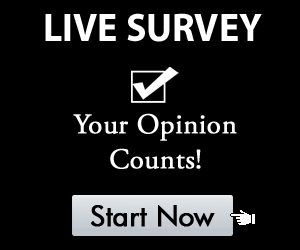 Univox
- A platform where we appreciate your opinions, it's an opportunity to earn exciting rewards while contributing with your thoughts and perceptions about the products and services of the future. Univox Community gives consumers direct input into the decision-making process at organizations that need to know what their customers want. By participating in Univox research projects, you are helping drive the future of the products, services, and issues that matter most to you. And, because we value your input, you earn rewards points that can be redeemed to purchase millions of items at Amazon.com. Different Interests, Varied Backgrounds, and Diverse Cultures all coming together in one place: Univox! Join Our Community To Make Your Voice Heard & Earn Rewards! Registration is free and get a bonus of 500 points! Earn $1.20 per lead you refer.



&nbsp
Wikinut - is a simple concept, and we can guarantee you'll understand how it works within minutes. Read this quick guide, and you'll soon be on the way to your first Wikinut payday. Wikinut is an online publisher for the masses. Anybody can write pages for Wikinut. We will then publish these online for a worldwide audience. As with many other websites Wikinut earns money by selling advertising space. For every article on our site we show targeted adverts. So for example, if the page is a beginners guide to windsurfing, you may see adverts for windsurfing equipment or windsurfing lessons. The advertisers may range from some of the biggest online companies such as Google, to smaller, more specialist retailers. So how do I make money? This is the easy bit. You're the person who writes the content. You can write about anything you like - within reason. Then you can sit back, your job is done. We then review the article, publish it and show relevant adverts. Plus we look after all the clever geeky stuff like servers, hosting and so on. Once people begin to read your content, any revenue generated by your adverts will be tracked by our system. You'll then earn 50% of this revenue - and continue to receive these royalties for the lifetime of your article. Earn 10% commission on referred authors' income.

&nbsp

Wooden Widget - Origami Folding Dinghies. Woodenwidget sell the famous Origami Folding Dinghy Plans, perfect for boating, camping, fishing, picnics, fun and even floods, these simple stable little boats fold in moments are inexpensive to make and great fun, available in 6 and 8 foot versions and even with sails, Woodenwidget will plant a tree for every set of dinghy plans sold. Woodenwidget.com offer 30% commission on every sale of all products.





&nbsp
Zazzle - offers one-of-a-kind products by real people. Infinite and instant, Zazzle is the only on-demand retail platform for consumers and major brands, offering billions of retail quality, customized products shipped within 24 hours. At Zazzle, everyone's an artist. Choose from over 350 different types of products including t-shirts & apparel, cards & postage, mugs & drinkware, and postage & prints. Zazzle's new affiliate program through DoubleClick Performics offers an improved payout structure with standard 15% commission on all product categories for new and existing customers, and 45-day commission duration. Zazzle also offers the following on-going monthly performance bonus: Total Sales equal to or greater than $1,500, increase commission to 18.75%; Total Sales equal to or greater than $3,000, increase commission to 22.50%; Total Sales equal to or greater than $5,250, increase commission to 26.25%.

&nbsp