Business Services Affiliate Programs
Page 2 of 3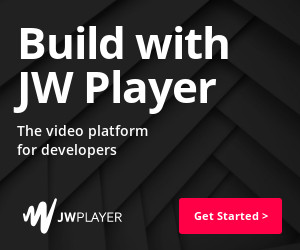 JW Player - is the New York-based company that pioneered video on the web. As creators of the world's first open source video player in 2008, we powered the original YouTube and have since expanded to video hosting and streaming, advertising, and analytics for 1 billion monthly unique viewers in 200 countries. By joining our affiliate program, you can offer publishers a flexible, powerful solution for visual storytelling. JW Player's Starter plan, affordable at just $60 per year, is ideal for content creators and front-end web developers. Our more robust Business plan, priced at $600 per year, is geared toward small businesses and marketing agencies. Commission Rate: $10 per Starter plan and $100 per Business plan (16.67%).




&nbsp
LegalZoom - Enjoy the rewards of the LegalZoom Affiliate Program. Over 94% of our customers recommend LegalZoom to family and friends. Why? At LegalZoom.com, people can take care of common legal matters quickly and easily and at a reasonable price. LegalZoom was founded by attorneys who have worked at some of the most prestigious law firms in the country. We have used our expertise to simplify the law and make it accessible for everyone. When we started practicing law, our friends and family members immediately asked for help with common legal matters like drafting a will, incorporating a business or filing a small claims action. We found that while many people have legal needs, most of them don't want to spend the time, or the money (over $266 per hour), to see an attorney. That's why we created LegalZoom -- to help you quickly and affordably create estate planning documents, start a business, register a trademark and more -- from the convenience of your home or office. To make LegalZoom the best legal document service on the web, we assembled a team of legal experts, including retired judges and law school professors. All of our forms were developed by experienced attorneys, so you can be sure that our documents are dependable. If you have an audience who might need LegalZoom's services, why not join the LegalZoom Affiliate program? Earn 15% on every sale.

&nbsp
Logo Design - The Logo Company - Logo design is a multi billion dollar world wide business. Every company, business, sports team, church, website, shop, group, etc etc etc needs a professional logo design. Hundreds of thousands of new businesses and websites are started daily around the world. The Logo Company is a major player in the online market for logo design and corporate identity branding. We have been designing quality custom logo design on the net since 2000. The Logo Company has provided unique logo design to literally thousands of clients in this short space of time. We run our world-class logo design service as a loss leader and that means our price is very low compared to the true market value for this service. Our standard price for a logo design is just $149. When you consider that the true market price starts at around $300 upwards you can see why our logo design service sells so well. We run this service at a loss because we want the maximum amount of client exposure and the opportunity to "up sell" our other design services to clients at a later date. This works very well and allows us to make long standing, profitable client relationships. Our conversion rate from initial visitor to confirmed sale is way above the industry standard. Earn 15% commission on sales.

&nbsp
LogoGarden - More logos are created at LogoGarden than anywhere else on earth. Over 2 Million entrepreneurs and startups have made custom, professional-looking logos in minutes at LogoGarden.com since 2011. Other products offered include business cards, web sites, stationary, and a variety of promotional products. Our payout structure is as follows: $8 Commission on all high resolution logo files, 20% Commission on all business cards, 40% Commission on all custom logos, 10% Commission on all other custom products, 5% Commission on all other products.





&nbsp
Logo Nerds - Catering to small businesses across the world, from the USA, to Australia and beyond, LogoNerds.com is a true global company. With our high quality custom designs, impeccable service and unbeatable prices, LogoNerds.com has quickly become the number one choice of small businesses everywhere! With our prices being so low in comparison to the competition, (who charge anywhere from $200 - $300 per logo) our conversion rates are absolutely insane! Its not uncommon for affiliates who send targeted traffic to convert up to 10%. High conversions with 25% payout.




&nbsp


Marketsensus Online Market Research - Marketsensus is a leading supplier of market research, providing customers with quick, secure, 24-hour access to downloadable reports. Give your customers access to Marketsensus's breadth of market research covering all market-sectors from consumer products to manufacturing. Make money - Marketsensus pay 10% commission on sales generated by affiliates. Enhance your website by offering your visitors links to products and services that benefit them.

&nbsp
Monster B2B - is the worldwide leader in successfully connecting people to job opportunities. We are looking to create successful and long standing partnerships with affiliates in order to promote our hiring side products. The Monster hiring homepage, hiring.monster.co.uk, provides customers with a simple recommendation that will best suit their hiring needs in the form of Job Ads, our most popular product. At Monster, we use our experience to understand the intricacies of the specific position employers are looking to fill in – the combination of job description, skills required, experience necessary and job location that's unique to the employer, to give them their recommendation on which product from our portfolio is the right one for them. No need to puzzle over ad duration, bolt-ons, delivery channels – it's our job to ensure the ad gets the exposure it needs to get in front of the right candidates at the right time in the right way – and for the right price too! We evaluate the vacancy and match it to relevant candidates from our 3.5m active CVs; we give it the exposure it needs both on monster.co.uk as well as our big network of distribution and job syndication to ensure it gets in front of the right eyes wherever they might be, from mobile, to social, to local; Monster automate as much as possible, to streamline the process and free up employer's time to focus on what's important: reviewing their applicants. Prices for a Job Ad range from £140 to £265 with the option to add extras such as logos and bolding at a small cost. Earn 10% commission on sales.

&nbsp
Music Teacher's Helper - is the easiest way to manage your private music studio. Track payments, lesson schedules, and send invoices to your students. Your students can login from home to check schedules and even pay you on-line. You teach. It does the rest. Our software reduces the busywork, improves communication, and makes the teacher more professional in the eyes of their students. I am sure your website visitors will simply love it. Our affiliate partners earn 20% recurring commissions per upgrade, and you will continue earning 20% commissions every month for each person you refer for as long as the referral remains a paying customer.



&nbsp
MyCorporation - is brought to you by Intuit, the makers of QuickBooks. We've helped over 1 million business owners file a corporation or LLC. As experts in our field, we streamline the business-filing process. MyCorporation also offers trademark filings, copyright registrations, DBA registrations, registered agent services and many more products that help business owners and entrepreneurs protect and maintain the legitimacy of their businesses. With over fifteen years in the online filing services business, we business owners with the peace of mind that all the state requirements are being met for their particular filing need. Our reputation for superb customer service is unsurpassed. Our customers choose us because there are people behind the service, not just an auto-generated electronic response. Earn 20% commission on sales with a $250 average order size.

&nbsp
MyNewCompany - Incorporate or Form an LLC - Only $79! MyNewCompany.com provides incorporation, LLC formation and much more to help entrepreneurs start and manage their small business. Earn Formations Commission Rate: $35; Non-Formations Commission Rate: 15%.






&nbsp
The Neat Company - provides small business, sole proprietors and individual consultants with a suite of expense and spend management software tools designed to reduce the amount of paperwork, receipts and financial documents they must track and maintain manually. Earn 15% commission on sales and $2.00 per lead, which is when a referral starts a trial of the software.







&nbsp
Office Furniture
- An extensive selection of office furniture suitable for the home office, featuring a 3-year to 10-year warranty. It includes a collection of customer assembled home office furniture. We carry popular lines such as Sauder, Bush, O'Sullivan, Hon, Global, and others at attractive price points. Earn 5% commission.


&nbsp
Online Compliance Panel - Onlinecompliancepanel is a dedicated team of youngsters, who work in tandem with the latest US FDA regulations/regulatory compliance in creating training sessions suitable for individuals and corporations. Earn 10% commission on sales.








&nbsp
Ooma Office - is the proven cloud-based phone service that's a perfect fit for small businesses with 20 users or less. In fact, more small businesses appreciate Ooma Office because it delivers eveything they need in a business phone system without all the pricey bells and whistles they don't. And with the Ooma Office Affiliate Program, we're helping you deliver affordable, enterprise-grade phone service to your small business clients. The Ooma Affiliate Program is perfect for any individual or company that sells or makes service calls to small businesses. You submit the lead online via the CJ Affiliate portal and Ooma's inside sales team follow ups and closes the deal on your behalf. You can make extra money with very little time, virtually no additional work, and no inventory investment. The Ooma Affiliate Program is open to Affiliates located in AL, CA, CO, CT, DC, FL, GA, IL, MA, MI, MT, NJ, NY, OR, PA, TX, WA, VA, or Canada. Earn $110 per paid user.


&nbsp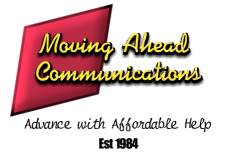 Personal Virtual Assistants - An Outsourcing Team Solution - Get help from your own personal virtual assistants, an outsourcing team solution. And you can advance with customized content & other products plus business support services. You not only get help to complete your tasks, projects, to do lists and other work, you get customized targeted content, products and services. This means you get your info out there working for you - automatically - leaving you free to do other things! You can earn 10% per month on our multiple Recurring Programs ) - popular ones range from $357 per month to $500 per month. PLUS earn on Store purchases like those in our $99 Super Saver Menu (Hot-Selling Items!)





&nbsp
PrintPlace – offer professional quality printing products and fast turnarounds, making it easy for you to earn 12% commission on the initial sale for each new customer you bring to us, PLUS a 12% commission on all of their purchases for 60 days. At PrintPlace.com we use proven marketing promotions based on historical website traffic and user trends. We also provide customized landing pages for each promotion link. With PrintPlace.com you are not marketing blind, we work hard to make earning money with our Affiliate Marketing Program as easy as possible for you. We know if you succeed, we succeed.


&nbsp