Babycare / Children Affiliate Programs
Page 2 of 2
Click Here if you came here looking to BUY CLOTHES
La Redoute - As France's No. 1 fashion collection, everything you see at La Redoute will have that touch of chic French style about it. A couple of clicks is all it takes to find what you're looking for! La Redoute offers an extensive collection of women's fashion with everything from exclusive ranges by celebrated international designers to great value, plain white T-shirts. La Redoute don't just cater for women - your family and home can enjoy la différence too. Mums will love our adorable baby wear and childrenswear, and even fashion-conscious teens will be satisfied with great brands like Tipster, Adidas and Nike. Men get the French style treatment too with smart and casual wear. La Redoute also offer a large range of homeware to dress each room in the relaxed style of the continent. La Redoute regularly update creative and text links, and provide information on forthcoming promotions and seasonal events. La Redoute also provide a regularly updated product feed for all lines including womenswear, menswear, lingerie, childrenswear and homeware. Earn 5% commission on sales.

&nbsp
LittleBird - is a members only, curated daily deals website offering the best family days out, kids activities, products and services all at up to 70% off! LittleBird offers their members daily inspiration, while saving them time and money. Easy and free to sign up to, our members receive a daily email highlighting all current sales. Earn 8% commission on sales.

&nbsp
Little Dance - Custom Cake Toppers - Banners - Chocolate Bars - Party Supplies. Over 600 products in our data feed! We are an Australian online store & print shop for birthday party, christening, baptism, baby shower & wedding supplies & invitations. Matching banners, edible image cake icing toppers, backdrops, party bags, bonbonniere to maximise sale values. We carry a large candy buffet supplies range. This includes labels, candy, lollies & sweets, from lollipops and rock candy to, jelly beans and personalized chocolate bars. Most of our clients are in cities such as Adelaide, Brisbane, Canberra, Geelong, Melbourne, Perth, Sydney but we deliver Australia wide from within Australia. We are an Australian based business. Best affiliates have Australian audiences in the Female 20-45 demographic, such as mother and baby websites, bridal and party supplies sites. We have also introduced a business printing section to our site, offering wide format digital printing, as well as postcards, business cards and promotional flyers. Earn (AU$) 10.00% Per Sale.

&nbsp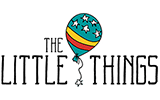 The Little Things - believe that children's birthday parties are very special – they're about having fun and creating memories. But planning a party with imagination can be hard work. We want to help. We are passionate about finding stylish party goodies to make your celebrations magnificent and we are happy to go the extra mile to make sure your child has a party to remember – we have party bags from America, tableware from Australia and party bag fillers from Germany. We aim to supply unique and good quality products at affordable prices. And if we can't find what we're looking for, then we make it ourselves. A lot of our 'little things' are exclusive to us – you won't find them anywhere else. We are a British company based in Kent and since our little website opened in 2007, our party accessories have proved popular all over the world. From tea parties and children's discos to celebrity parties and weddings, our 'little things' have been sent the length and breadth of the UK, from Jersey to the Highlands, and around the globe from the West Coast of America to French Polynesia in the Pacific. Earn 10% commission on sales.

&nbsp


Little Zoo Keepers
- The Little Zookeepers Zoo design is unique and imaginative. It is easy to assemble, sturdy, and fun to use. Stuffed animals or other soft toys are simply popped in or out through flexible bars or dropped in through the top. Its very easy for all ages to use! The Zoo's flex bars are made from semi-rigid cream colored plastic. The wood is a very strong 9-ply Baltic Birch. This product appeals to parents for immediate use in their kids playrooms and grandparents as a gift to their grandkids and is frequently purchased in pairs. Our market research shows this item is frequently examined online and purchased by people searching for stuffed animals and/or room organizers which makes it an excellent affiliate choice for companies marketing stuffed toys or room organization products. At Little Zookeepers we are pleased to offer an affiliate sales program offering an 8% commission on sales of its unique stuffed toy storage Zoo.

&nbsp
Mamas & Papas - started as a family business so if there is one thing we understand; it's families. Many of our in-house designers are parents, meaning real life experiences go into every design, creating stylish products to make parents' day-to-day routines that bit easier. From starting out in 1981 we now have 35 stores across the UK & Ireland providing some of the most personal shopping experiences. Our online approach provides a full multichannel offering with a newly designed mobile optimised website. We're looking to work with like-minded partners that adhere to the same great quality that we do. By becoming part of our programme and promoting our brand through banner ads, text links, product feeds and content units you can earn a competitive commission rate. Designed by parents for parents; The only baby brand with an on-site UK accredited Test Lab; our products are rigorously assessed for safety; 2 Year Manufacturing Guarantee on all products for added reassurance; Free standard delivery on everything £50 and over; Free 1 hour Click & Collect service; 30 day returns policy; Price match promise; if you find the product for less we'll match the price. Providing competitive commission rates you can earn up to 3% on all approved sales.

&nbsp


My Organic Formula - offers the finest organic and GMO-free formulas and products from trusted US and European suppliers. Our product range covers a baby from only the best available formula's, Tea's, Cereal's, babycare, diapers, wipes & much more. All products are carefully chosen to nourish a baby with only the best available Organic, sustainable and healthy products. Earn 5% commission on sales.

&nbsp
One Stop Bedwetting - is an online store providing products and solutions to children, teens and adults to stop bedwetting. Bedwetting impacts millions of children and even more adults and at One Stop Bedwetting, we have the best selection of bedwetting alarms, waterproof mattress protectors, urine stain removers and more for all ages. We offer the best brands at the best prices. Offer unlimited specialist advice and free shipping on all alarms and kits. Earn 10% commission on sales.


&nbsp
Oopsy Daisy - is the destination for kid's room decor with: Canvas Wall Art, Personalized Growth Charts, Personalized Birthday Banners, Personalized Placemats, Night Lights, Lamps, Wall Decals, Wall Murals. Oopsy Daisy's wide assortment of popular art for children includes many beloved children's book authors that contribute to the site's strong conversion rate. Earn 8% commission on sales.

&nbsp
Popreal.com - is a online fashion boutique for Newborn, Toddler, Kids clothing & accessories. We are committed to provide customers with original, high quality, and exclusive products. Earn 15%-20% commission per sale.


&nbsp
PoshTots - founders Karen Adams, Andrea Edmunds and Pam O'Hallaron shared more than just an entrepreneurial spirit. They had a common vision: a child's room is more than just a place to sleep. It is a place to play, learn, dream and grow; an environment where a child can enjoy all the simple pleasures of being a child. Creating that kind of environment is no small challenge. It requires finding just the right furnishings and accessories, and then combining them in a way that mirrors the child's unique personality and interests. Since its inception, PoshTots' innovative design work has been featured in People Magazine, The Wall Street Journal, House Beautiful, InStyle, Better Homes and Gardens, and many other national publications. They have appeared on Access Hollywood, Good Morning America, Dr. Phil, and countless other television design shows. PoshTots has earned its reputation as the "designer of choice" not only for Hollywood Moms, but for clients around the globe. Their distinctive style, unparalleled customer service and utmost commitment to the finest craftsmanship have established PoshTots as the premiere destination for the world's most extraordinary children's furnishings. Earn 6% commission on sales.


&nbsp
Sophie's Favors - is a popular online retailer of unique wedding favors, bridal shower favors, baby shower favors, bridal gifts & party favors and decorations for weddings, sweet sixteen parties, birthday parties, baby showers, and more. Sophie's Favors offer high quality, stylish products in the party favors, party supplies and gift industries, and many of their products are exclusively offered by SOPHIE?S FAVORS. Sophie's Favors specialize in offering party favors and supplies in a wide variety of colors and styles, many of which you will only find at SOPHIE?S FAVORS - you would not be able to find them at other online stores or brick and mortar stores. Sophie's Favors have been featured in major national publications such as MARTHA STEWART WEDDINGS, BRIDES Magazine and MODERN BRIDE Magazine. Sophie's Favors have served thousands of satisfied, happy customers that include online shoppers, chocolatiers, corporations, schools, and more, who continue to refer our website to their friends, family, co-workers and business associates. Sophie's Favors have one of the best websites in the industry ? a website that is professional, user-friendly, with easy to read content and SUPERIOR photographic images of all of their products, which customers rave about. Earn 10% per sale.





&nbsp
Tiffany Rose - provides stylish and glamorous maternity wear to pregnant mums with special occasions in mind, or just because they feel like it. With a sense of style and occasion sewn into every garment, personalised customer service and next day delivery, we offer you the chance to treat yourself to a special outfit, stress free and with peace of mind. Our unique designs, exquisite fabrics and flattering cuts have drawn the attention of thousands of women, not to mention the odd celebrity here and there and especially the fashion press: Saturday Telegraph, New Magazine, Pregnancy & Birth to name but a few. Our ever-expanding collection ranges from beautifully tailored jersey and lace dresses to sumptuous silk maternity evening gowns, not forgetting our sought-after, luxurious maternity bridal wear. Since its creation in 2003, the business has grown rapidly to become a trusted brand and favourite amongst pregnant women today. Tiffany Rose Maternity sells the latest in exclusive, designer maternity wear to fashionable pregnant mums. You will earn 5% in commission.

&nbsp
Toby Tiger - has been leading the way in colourful, ethical and organic childrenwear since it was founded in 1998 by best selling author and designer Zoë Mellor. Our children clothing is bold, sustainable, timeless and high quality. The Toby Tiger philosophy is for kids to be dressed as kids, in our colourful, instantly recognisable prints and motifs. Our clothing is made to last and to be passed down from generation to generation. Toby Tiger promotes the use of organic cotton and believes in good working practices. We are proud that all of our jersey range is made from the softest organic cotton and is certified by GOTS and The Soil Association. We use AZO free dyes that are kind to the earth and your little ones' skin. We offer 8% commission on all your referred sales that fall within the 60-day cookie period. With an average order value of £50 and conversion rates over 2% you have an opportunity to earn excellent commissions on all your referred sales.

&nbsp
Tugasunwear - offer THE most stylish kids' UV protective swimwear on the market. Other make similar claims but offer plain outfits or suits with loud unappealing prints/designs. Please take a few moments to search on these products and you'll quickly agree. Tugasunwear have a very stylish line of products that mothers love. You get interested consumers to their site and Tugasunwear's products will do the rest. Tugasunwear pay 12.5% for each sale derived through your efforts. They offer 2-tier commissions as well. The average sale amount is $70, with orders very often in the $100-$200 range.





&nbsp
Zoobooks - magazine for kids. Founded in the 1980, we want to encourage a lifelong love of reading and nature in our subscribers. Zoobooks is designed for animal lovers. Award-wiinning photos and amazing illustrations captivate kids. The articles are packed with interesting, kid-friendly information. Teachers recomment Zoobooks because of the quality but also the fact that kids love animals and are highly motivated to read more about them. Zootles Magazine for Kids 2-6 is full of animal fun. It's written just for preschoolers!. The illustrations and stories are charming and educational. We have tons of activites for kids and families in the magazine and online. Zoobies is also our newest magazine for 0-2 year olds. It's like a little board book full of eye-popping photos and simple text for the youngest animal lover. Introducing our newest addition - Zoobies puts the animal kingdom into a toddler's hands. Benefits of our Affiliate program $10.50 for every paid subscription 25% commission on all other Zoobooks products Why choose Zoobooks? -Educational children's magazine fun for kids 0 to 12! -Great for both beginning and middle level readers. -"Family-tested" by more than 8 million parents. Endorsed by teachers who use them in their classrooms.

&nbsp