Clothes and Accessories Affiliate Programs
Page 4 of 6
Click Here if you came here looking to BUY CLOTHES
Page 1, Page 2, Page 3, Page 5, Page 6
LUVYLE - is specialized in providing women clothing of high quality and favorable price around the world. Not only we provide high trend fashion products but also caring service, making more women more grace and confident. We are looking for potential partners who are positive, aspiring and kindly, if you want to gain more benefits from your blog/social media, website, traffic resources or any more marketing channels, welcome to join LUVYLE AFFILIATE PROGRAM. We have faith in your excellent performance. Earn 15% commission on sales.






&nbsp
MCo. - With almost 300 stores nationwide and an all-department online store, MCo. (www.mandco.com) provides quality, affordable fashion for all the family. In sizes 8-18, MCo. Ladies department features contemporary collections of both casual and formal wear while MCo. Boutique's range of luxuriously crafted pieces provides that something special when the occasion demands. Full-figured, curvaceous women in sizes 18-28 looking for flattering yet fashionable pieces will find the perfect fit at MCo. Plus while ladies 5' 3" and under shop MCo. Petite for the latest looks in shorter lengths and proportions. Complementing ranges of Accessories and Lingerie sit alongside these departments. MCo. Mens department offers contemporary casual wear at great prices and MCo. Home's collections of furnishings and accessories add the perfect finishing touches to any interior. From tiny to ten, the little ones of the family are looked after with high-quality, affordable pieces from the MCo. Kids department and teenage trendsetters stay one step ahead with the fashion-forward Kylie range. The MCo affiliate programme offers 8%-12% commission on all sales, with a 30 day cookie period.

&nbsp
Madison Avenue Malls - is an established fashion brand that sells high quality, fashionable and luxurious items ranging from fur coats, headbands, hats, scarfs etc. Madison Avenue Malls provides the finest fur coats, fur jackets, mink coats, mink jackets, cashmere capes, and more. Giving curstomer the best quality furs at discount prices. Become a Madisonavenuemalls.com Affiliate and Earn Extra Cash by simply converting our products into profits. Not only can you join our team and help spread the word about your favorite products, you can get rewarded for your efforts. Our system tracks referrals and pays top dollar for every new. Earn 10% commission on sales.




&nbsp
Maison Threads - Here at Maison Threads, we're all about making sure that your wardrobe is kitted out with fresh men's designer clothing every season. We keep a close eye on the latest trends in men's & kid's designer fashion, making sure that you can get your hands on top quality clothing designed to keep you looking sharp on the streets, in the boardroom, or on that big night out. We at Maison Threads pride ourselves on offering you fresh new looks from your favourite men's designer brands from Armani all the way to Versace and beyond. We're specialists in contemporary men's fashion and are always looking for those innovative brands that are able to earn themselves a faithful following of fashion conscious men with a flair for individuality and sharp style. Earn 8% commision on sales.

&nbsp
Marisota - is a trading style of Candid Collections Limited, a sister company to J D Williams & Company Limited, the UK's leading direct home shopping company, operating over 20 successful fashion brands. We offer a huge selection of clothing and other products for all ages and sizes. All our clothes are designed to provide the best fit at the best value, and we are specialists in the area of larger size womenswear. The company was founded in 1875 by James David Williams, who in 1882, was the first to make use of the UK's parcel post service, to send his company's products direct to his customers. The formula of providing quality, fashionable, value for money clothing direct to customers proved increasingly popular towards the latter end of the 20th Century and J D Williams enjoyed significant growth. This continuing growth has ensured J D Williams is the most successful direct home shopping company in the UK today, with over 2 million customers and 4,000 employees. As advertised on TV, Marisota provides the latest fashions, designed to flatter every figure. Marisota girls can be assured that they will look and feel gorgeous whatever their shape or size. The large selection of contemporary womenswear includes autumn favourites – jeans, tailoring, knitwear, and occasion outfits. New for AW10, Arlene Phillips has launched her brand new range of clothing exclusively with Marisota. Clothing is available in sizes 12-32 with selected styles in sizes 34-36. A choice of leg length is also available. Great fitting shoes are available in sizes 4-9 with width fittings standard – EEE. We also offer high leg boots in a choice of calf fittings. Marisota is most popular with females aged between 45 and 55 years. The focus in on new customers therefore we offer the current commission structure for Marisota: Any new customer sale: 8% of basket value; Any existing customer sale: 2% of basket value.

&nbsp
Max & Chloe - is an online and catalog retailer of fashion and fine jewelry. With thousands of SKUs available at www.maxandchloe.com and an average order value of $250, you can earn a steady stream of commissions. As seen in publications such as Lucky Magazine, Instyle, Star, Cosmo, US Weekly, New York Magazine, People, Elle, USA Today, Wall Street Journal, and the New York Post, Max & Chloe has become a hit destination for customers to find the latest in jewelry and fashion accessories. Max & Chloe offers the best selection of designer jewelry! From fashion jewelry to fine jewelry, bridal jewelry, and personalized jewelry, we carry an amazing selection for many budgets and tastes. New styles added regularly to showcase trendy as well as classic styles to accessorize her.Our partners have a tremendous opportunity to earn up to 5% commissions on all sales with a 30 day cookie duration.

&nbsp
Max Cleavage - The idea for MaxCleavage.com, was born in year 2000 after Emma Clark watched a documentary about a 14 year old girl saving for breast enlargement surgery. Having considered surgery herself, she knew there had to be an alternative. Although surgery provided a solution, she felt that the risks far outweighed the benefits. And so research began for possible alternatives that were pain free and didn't have any associated risks! The many products they sell offer the same benefits as surgery but without the pain, risks or expense! They sell gel, liquid, foam and air filled bras and bikinis that provide a much fuller shape and enhanced cleavage and they deal with many different manufacturers world wide to get the very best products. Earn 10% commission on sales.

&nbsp


The Medusa Fashion - is a women's clothing store. We offer free shipping and tax free all over the world. Commissions start at 10% each month and increase by 5% once you had make 5 orders. You will also received free gift when your sale Revenue hit $200.

&nbsp
Men247.net - carries a wide range of men's clothing, jackets, and accessories. We offer many styles & brands that are of high quality yet it is priced reasonable! Our products include men's black winter jacket, men's sweatshirts, men's button up shirts, t-shirt, sweaters, parka, jeans, trousers, shorts, boxer, white sneakers, black boots, sandals, just to name a few. Our affiliate program pays 15% commission with 180 days cookie period.







&nbsp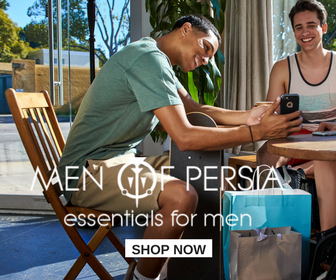 Men of Persia - is the world's foremost style destination for men, brilliantly fusing content and commerce. We have been evolving our branded offer across the range from value, high street and premium lines, and with over 12,000 products ranging from Men's apparel, grooming essentials, accessories and boys wear. Men of Persia's partner program makes it simple to start earning referral income with 15% commissions, a 90 day cookie window, 24/7 support, custom banner creatives and low thresholds. Our typical rates our are 15% paid on full price purchases and 4% paid on sale item purchases.





&nbsp
MensUSA - has been selling discounted suits, shoes, shirts and ties for over 25 years. The average amount of sale we usually generate is around $109-$149 per transaction. If you are not 100% satisfied with the quality, fit or fabric of your suit you can return it for a full refund! The quality can be proven by your tailor! "People know Brioni, Armani, Zegna, Boss, and Canali, but at MensUSA.com you get the same quality but you are only paying for the products, not "the names". We feel compelled and responsible to give you the best customer service. If you don't want to pay those silly prices at the malls, just let MensUSA.com take care of you and we promise you will become a regular customer! We strive to provide the best: quality, value and service possible. We want you as a customer for life and we promise to never ever sell you a polyester suit as an Italian wool suit for , like other online suit stores! Earn 6% commission on sales.

&nbsp
Men's USA - If you are not 100% satisfied with the quality, fit or fabric of your suit you can return it for a full refund! The quality can be proven by your tailor! "People know Brioni, Armani, Zegna, Boss, and Canali, but at MensUSA.com you get the same quality but you are only paying for the products, not "the names". We feel compelled and responsible to give you the best customer service. If you don't want to pay those silly prices at the malls, just let MensUSA.com take care of you and we promise you will become a regular customer! We strive to provide the best: quality, value and service possible. We want you as a customer for life and we promise to never ever sell you a polyester suit as an Italian wool suit for, like other online suit stores! Earn $15.00 per sale.

&nbsp
Milanoo.com - is your one stop source for first-quality products at unexpected prices. Milanoo is a leading company in the Cosplay Costume, Intimate Lingerie, Hand Painted Shoes, Cosplay Wig and Spandex Zentai. We have sold Cosplay Costume in our site for years. Many customers select Milanoo because of our fast delivery, professional service and good quality of our products. For the foregoing stated products, our storage products also include Maternity Clothing and Pet Supplies. Milanoo also provides the best selection and prices for Mascot Costumes and Yoga Supplies. Earn 12% commission on sales.





&nbsp
ModCloth - is a top online retailer of vintage-inspired and independently designed clothing, accessories, and apartment items. In just a few years, ModCloth has grown from humble beginnings in a college dorm room to "America's Fastest-Growing Retailer" securing a significant spot in the indie fashion industry. Much of ModCloth's success is due to our loyal and dedicated community. You're invited to join us on our mission to democratize the fashion industry by becoming an affiliate. Good affiliate partners include sites focused on fashion, beauty, lifestyle, shopping, thrifting, vintage, gifts, eco-friendly, diy, weddings, prom/formal wear, creativity, decor, and other related topics. The ModCloth affiliate program is a great way to connect with our growing community and earn commissions on all of our wonderful wares. Sign up to be an affiliate today! Earn 10% commission on sales.

&nbsp
Modlily.com - is the fastest and cheapest online fashion store, offering a wide range of fashion women's and men's clothing, jewelry, and accessories etc. at the lowest price. Earn 8%-10% commission on each sale you refer.









&nbsp


Monomo Sandals - Perfect for summer music festivals, picnic's in the park or to take on your next Summer holiday. It is stylish and perfect for putting in your handbag for any occasions. Great quality footwear, strong fastenings - will not break, 100% waterproof - great for adventure sports. I am sure your website visitors will love it. Momono's standout jelly sandals are the ultimate in Summer footwear. Launched by fashion-loving Australian, the London-based brand combines laid-back Aussie attitude with London style, seamlessly blending urban gloss and beachy vibes. Momono offers 30% commission on all sales which is the highest payout you will find in this industry.

&nbsp
NAKED ZEBRA - The Naked Zebra collection consists of a covetable range of clothing that is accessible, easy-to-wear yet always fashion-forward, putting a modern twist on classic closet essentials. Naked Zebra's collection features everything from flattering blouses to trendy tanks and beautiful dresses in a rainbow of vibrant colors. The simple offbeat details in our high quality, fabulous touch fabrics will allow you to express your true classy personality and make an instant fashion statement. Earn 3% commission on sales.






&nbsp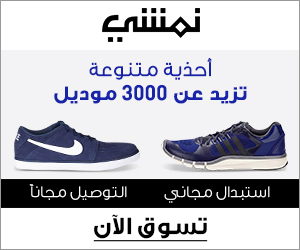 Namshi.com - is the Middle East's premier online shopping destination for lifestyle and fashion. Based in Dubai, Namshi.com offers the widest selection of footwear, apparel and accessories with over 550 of the world's best brands. We ensure our customers have satisfaction and comfort while shopping, offers free shipping, easy 14-day returns and payment options including the ability to pay at the time of delivery and much more. Our website has great conversion rate. We offer 10% commission per sales with 30 days cookies. That will make us life time partner with you and we'll keep sending you residual commission life long for all repeat purchases.





&nbsp
Nerd Royale - is like any other online store but with only the products you want. We are able to offer you a large selection of products due to our business model. We only make/ dispatch products as and when you buy them. This means we can have the latest and best products available on the market as soon as we find them. At Nerd Royale we pride ourselves on offering the best range of comic, film, gaming and geek lifestyle products. Once approved, you will be given a unique link that you can promote through all of your channels. Every time a sale is generated using your link, you earn cash! We provide you with a 30 day cookie window and pay 15% commission of sales. We provide you with all the tools you need to make it simple for you. This includes a range of great banners for different social media platforms.



&nbsp

NetGlamour - online store selling designer women clothes, shoes and accessories. An online Australian boutique, bringing you 'S.H.E' my design range. Using one off fabrics, from hand painted silks, crepes, cottons, to wools. The range is complimented by hand sourced designer shoes and accessories from around the world. Earn 10% commission on sales.

&nbsp
Newchic - was established in 2014 with the simple mission to give people the opportunity to express themselves through high quality fashion at an affordable price. Newchic offers a wide range of products,with the most recent trends for women and men, also including bags, shoes, beauty, jewelry and accessories,etc. Earn money without having to actually sell anything! Earning money is so easy with our affiliate program, promote Newchic products on your website, blog, social media or any online location and receive commission on any sale you successfully refer. Earn 12% to 18% commission on sales.





&nbsp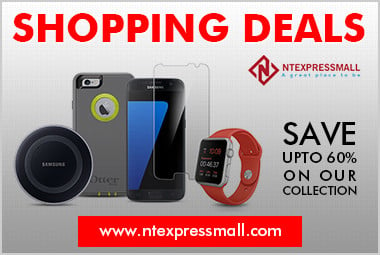 NtexpressMall - where you will find thousands of products offered at incredible wholesale prices. A quick look around our site will reveal our massive range of first-rate goods, be they electronics, tailored clothing, or sports equipment, but who are NtexpressMall? NtexpressMall has been a worldwide business leader in selling blue-ribbon consumer goods since 2010. From the moment we founded NtexpressMall, our vision was to empower people worldwide in buying and selling online. Whoever you are, and wherever you are, NtexpressMall offers the same price to all: the lowest possible. Whether you're a wholesaler looking to increase revenues, a retailer who refuses to pay the high prices in your country, or a shopper looking to get hold of the latest products, NtexpressMall provides light-speed service and wholesale prices. We buy direct from an ever expanding network of Chinese wholesale manufacturers so we can keep costs low while maintaining the highest of standards. We serve customers from over 50 countries, and we're still growing. But our vision won't change: One world, one price. Earn 8% commission on sales.

&nbsp
Nudwear Lingerie - is a fast growing on trend lingerie e-commerce company that has been featured in dozens of publications including two appearances on the Today Show, The Zoe Report, NY The Cut, Glamour, Brides, and received several top blogger and celebrity endorsements. We specialize the backless adhesive bra, and are known for our Lace Collection of high performing backless bras that look beautiful too. We also sell pasties, accessories and are launching an underwear and luxurious loungewear & sleepwear range made in Los Angeles. We strongly believe in partnering with our affiliates and influencers and offer an attractive 15% commission on all generated sales. Our average price per basket is around $40, but we are adding new collections and anticipate this increasing to $100. Our key demographic are the millennials, primarily age 18 - 35 and we firmly believe the only way to be successful is by establishing long term relationships with our affiliates. Brides also love us, our best sells are during wedding season! We offer performance incentives too!

&nbsp
OASAP - is a global online store dedicated to high-street fashion by offering various kinds of women's apparel, bags, shoes, jewellery, accessories, beauty products, etc. OASAP was founded in late 2011, and has already grown to the leader of high fashion online stores. OASAP have added Eslolita, a specialise bikini store to their stable. Earn 15% commission on every sale.


&nbsp
One Hanes Place
- Looking for bras, pantyhose, panties, underwear, sports apparel, and sportswear? Shop One Hanes Place online. We offer Hanes and Hanes Her Way bras, panties, and clothing; Bali and Playtex bras; Hanes pantyhose; L'eggs pantyhose; Wonderbra lingerie; Champion sportswear; Hanes underwear (including men's underwear); and much more. Everything from Hanes t-shirts to Barely There bras...from Leggs hosiery to Champion sports clothes...from Hanes socks to Hanes stockings and hosiery. All at affordable prices! Earn 5% commission on sales. Check out the OneHanesPlace Best Selling Barely There Bras Shopfront.

&nbsp
Outerstyle.com - offers high quality comfortable outerwear, apparel, and accessories for both men and women. In the ever-quickening pace for which we all live our lives, it is important that you have a brand that is there with you every step of the way, on any path that you choose. In order to find our way it requires a lifestyle that one may not natively understand. Every new door we open and every bend in the road brings a new opportunity with new unique challenges. Many of us find ourselves traveling great lengths in the pursuit of happiness and personal success. That is where Outer Style was born, in order to go where the road takes you and be there every step of the way. Our brand represents the unique Outer expression of ones self in every facet of life and every path that is chosen. We believe strongly that your ability to make individual decisions in your life is the fundamental reason for why you are standing where you are in this very moment, which is why regardless of the road you have chosen, Outer Style will be with you every turn you take. Our unique styles are designed to meet the needs of your lifestyle whether it means hiking in the mountains, strolling around downtown, walking down the boardwalk, or all of the above. The Outer Style team is a group of active individuals who have traveled around the world and believe strongly in having a brand that meets the needs for your specific daily lifestyle. Our team is dedicated to bringing you the highest quality apparel and accessories to allow you to experience your true Outer Style. You can earn 10% commission per sale made from your efforts.

&nbsp
Pajama Shoppe - Retailer of luxurious silk, cotton, and satin charmeuse pajamas, loungewear, and intimates for men and women by popular designers. Also features elegant bridal and wedding lingerie including peignoir sets and bridal shower gifts. Gift wrapping services and Free Shipping available. Earn 10% commission on sales.








&nbsp
PatPat - is a shopping deal site/app for moms and families. We connect end-manufacturers to end-consumers directly. Our Categories are for Men, Women, Teens, Babies, Toddlers and Children. We also offer Homewears, and Beauty products. All at the lowest prices and all our products are quality assured. In addition, we have a 15% off on all first time orders too, Code NEWCUS. Need more convincing? We have a category called "flash Sale" every day we will drop our prices on selected items. Seven day no quibble refund. Free US Domestic Shipping on orders over $35.00 For our valued affiliates, nowhere on any discounted shopping site affiliate program will you find higher commissions, few restrictions and more to the point a professional Affiliate Marketing Management Agency, AffiliateProgramAdvice.com team. You get per month. Default commission on sales up to $999.00 = 12% $1000 to $1999.00 =13% 2000 to 2999.00 = 14% and over 3k you get 15% No PPC Restrictions. Incentive sites welcome.

&nbsp
Paul Fredrick
- offers webmasters the chance to earn 14% commissions on sales of high quality fashion men's clothing. Paul Fredrick MenStyle designs and sells an updated classic collection of men's fashion apparel to hundreds of thousands of men, across the United States and around the world. Our merchandising team travels the globe in search of the very finest fabrics, and then works with carefully selected partners that manufacture our dress shirts, tailored clothing, sportswear and accessories to Paul Fredrick's exacting specifications. Because we are direct merchants (no middle men, no fancy store fronts), we are able to combine a strong sense of style and comfort into our products, and offer them to the consumer at an exceptional value. And because we understand that building a business wardrobe is not inexpensive, we strive to design collections that are stylish yet classic; apparel that will continue to wear well through the changes of both season and fashion cycle. Paul Fredrick MenStyle has its roots in the Fleetwood Shirt Company, a contract shirt manufacturer that supplied fine dress shirts to upscale department and specialty stores for almost fifty years. It was during these years that we learned the craft of making the finest cotton dress shirts for the most discerning of men. In 1986, Paul Fredrick was born with a 2" x 2" advertisement in the Wall Street Journal, offering superior dress shirts direct from the manufacturer. With the early success of these ads, our business quickly developed into a full color catalog featuring a variety of men's dress shirts, neckwear and accessories. As business dress began to change in the late 1990's, Paul Fredrick added knit shirts and sweaters, sport coats and trousers to our product line to help our customers adapt to new business casual dress styles. Today we mail over 10 million catalogs each year to loyal customers who have come to rely on us for all of their men's fashion requirements.

&nbsp