Food and Drink Affiliate Programs
Page 2 of 3
Diamond CBD - is the biggest manufacturer of CBD and hemp products in the US. From edibles to vapes, pet products to oils, Diamond CBD provides organic natural hemp products at the highest level. From edibles such as gummies, cake pops and honey sticks to oils, vape additives, dabs, creams, an entire line of pet CBD products and beyond, Diamond CBD produces over 1,000 CBD products. All made at the highest level of quality available, primarily using all-natural and often organic ingredients, never with any synthetics. Diamond CBD's family of brands extends to celebrity partnerships with Tommy Chong and his exclusive "Chong's Choice" CBD line, as well as a line of pain relief creams with NFL Hall-of-Famer Lawrence Taylor. With the best commission base in the market, plus great conversion rates, we provide one of the best deals CJ has to offer. Earn 18% commission on sales.



&nbsp
Dutch Passion - are Amsterdam's second oldest cannabis seed company, established in 1987. Dutch Passion has a strong reputation for high quality cannabis seeds and were the original inventors of feminized cannabis seed. The Dutch Passion seed collection contains high quality autoflower seeds, regular & feminized photoperiod, CBD-rich and outdoor varieties. You will earn a minimum of 20% commission on the amount of sales your site generates per month. A sale of €100 would thus guarantee you €20. And the more you sell, the more you earn (up to 30%). Growing cannabis plants is illegal in the UK so these seeds are NOT for germinating.





&nbsp
Farm Fresh To You - is a second-generation organic farm that got its start in the Coastal Range's Capay Valley, 90 miles northeast of San Francisco and 35 miles west of Sacramento. The farm was founded by our parents, Kathleen Barsotti and Martin Barnes, in 1976 – marking the early stages of the organic foods movement. Understanding the sometimes harmful methods of modern agriculture, they realized that there was a niche for quality organic produce grown the way that nature intended it to be – organically. We deliver organically grown fruits and vegetables to doorsteps and offices in both Northern and Southern, CA. Our web site offers organic produce delivery services to both home and offices with an average weekly order size of $43. Ongoing customer promotions include $15 Off their first box of organic produce delivery. Flat Commission Payout of $25 per new account sign up.


&nbsp
Finding Vino - sell wine lifestyle products. Products categories include: wine glasses, wine racks, decanters, corkscrews, and more. After waking up each morning and looking forward most to our evening glass(es) of wine, we had to make a decision...were we alcoholics or were we wine enthusiasts? Choosing the latter (mostly so our mothers didn't have a heart attack) we turned our passion for wine into a business. Finding Vino is about more than wine accessories and bad puns (do you follow us on social media?). It is our mission to fully embrace the wine culture by providing knowledge, accessories, and creating a community of people who hold a special spot for wine in their hearts. We know how complicated wine culture can get. We want to help those who are beginners at this whole "wine thing" learn a little more. However, we also really want to hear from those who are official (and unofficial) wine experts so that we can learn as we go too! To sum up, our three main goals are: Educate through blog posts; Connect on Social Media; Provide cool stuff to make your wine experience even better. Earn 5%R commission on sales.

&nbsp
Food Insurance - offers emergency food supplies and products to help people be prepared for any disaster. Food Insurance meals are of the highest-quality and ahce a 25-year shelf-life. These meals are perfect for preparing for an emergency or for camping and hiking. They require only water to make. Food Insurance offers a starting commission of 10%. We run promotions very frequently and we always make those available to our affiliates with text and banner links. Food Insurance has a very flexible affiliate program. We will work with qualified affiliate to offer special promotions, banners, landing pages and commissions.





&nbsp
Full Circle - Fresh From The Farm. Farming organically since 1996, we deliver the season's best produce and wholesome farm products conveniently to your door. We make it simple to live the good food life. Pick Your Box Style. Whether you are a fruit fanatic, veg head or love it all, you can choose (& change) the size & type of produce box that works for you. Customize Your Product. Want to make changes to the produce items arriving in your delivery? No problem! It's simple to add and swap out items in our online Farm Stand. Add artisan farm products to your delivery like unique hand-crafted jams, pasture-raised eggs, olive oil, local honey, a 'canning case' and more... We Deliver & You Enjoy! Discover how convenient and fun it is to open your door to a delicious delivery! Skip your delivery or change frequency to fit your schedule or vacations. Please note that FullCircle delivers to select areas in: Washington, Oregon, Alaska and Idaho. Commission: Earn $25.00 per sale!


&nbsp


Full Cup Flavor - There are thousands ways and amazing stories to tell about coffee. Its history, recipes, reviews and feedbacks, blends descriptions and roasting types, while coffee beans and ready to serve coffee cups are among the most picturesque close up photos ever made. If you own a website related to coffee we welcome you to become Full Cup Flavor affiliate. Our store does not sell regular coffee beans / ground coffee, we offer top class freshest gourmet coffee of highest grade the client won't be able to find at the nearest supermarket. That's what makes Full Cup Flavor different. We offer 10% cashback with any order made via your website or Internet resource with your affiliate link.

&nbsp
Generation Tea - We began as dedicated drinkers of fine Chinese teas. As we drank the teas with our friends we saw that they too shared our enthusiasm for this beverage. We wondered how many more people had yet to discover the enjoyment of premium tea. We knew that there were many people who would love some good tea, and that began Generation Tea. At Generation Tea we offer you premium Chinese teas. We utilize our resources, experience and knowledge to provide you with quality tea at competitive prices. We believe that tea is perfect just the way it is. Our teas contain no additives or preservatives. We specialize in teas from China. Each region produces different varieties of tea, each with its own distinct attributes. Our tea producers take pride in the aesthetics of each tea and carefully hand process the teas making each one look as special and unique as it tastes. As you discover all the nuances of tastes in these teas, it is easy to understand how Chinese teas are a world unto themselves. Generation Tea pays you 20% on products purchased by your visitors. For example, a typical sale to new customers is around $50, meaning that you would earn $10 on a typical sale. You can even use a full or hage page baner to create your own Generation Tea Sales Page.

&nbsp
The Gluten Free Meal Co - is Australia's dedicated, Coeliac Australia-endorsed home delivery service that fulfils the dream of enjoying a delicious choice of restaurant-quality gluten free meals. Earn 10% commission on sales.









&nbsp
Gousto - is a major player in the fast growing online healthy food space. Gousto lets you choose the recipes you love and get all the ingredients in perfect proportions delivered to your door. Every week, we have a new menu for you to choose from. Simply cook healthy meals with high-quality produce. Gousto is the No 1 Ingredients Delivery Service Voted by The Guardian. How it works: Get started - choose the box size that fits your lifestyle best. Choose recipes - every week in house chefs create healthy and delicious meals to choose. Receive your box - fresh ingredients delivered nationwide to your door. All you do is cook - easy and fun instructions for all levels of experience. Earn £6 All New Customer Sales, 50p when a non affiliate code or existing customer orders.

&nbsp
Green and Blacks Direct - A wide range of great Green and Blacks organic chocolate products. Features a Bar Selection page section to create your favourite Green and Blacks bar packs. A high basket value of around £30 is all year round which makes this program a very good performer. Higher volumes of orders are obviously during Valentine's day, Father's Day, Mother's Day, Easter and Christmas! Earn 5% commission on sales.

&nbsp
Hale Indian River Groves - is located in Indian River County near Vero Beach and Wabasso, the very heart of the famous Indian River Citrus Belt -- a relatively small but premier citrus producing area in Florida. Hale Groves is fortunate to have a special combination of rich soil, ample water supply, and moderate climate - very rarely reaching a freezing temperature. All this, combined with our modern grove management, are contributing factors that make our oranges and grapefruit the juiciest and best tasting you will find. Why sign up with Hale Indian River Groves? We have the freshest and best tasting citrus Florida has to offer... Guaranteed! And our site has very high conversions. Our offer includes: 12% commission on all goods (excluding gift certificates and shipping) satisfaction is 100% guaranteed or we replace or refund. Seasonal promotions that make holiday and special occasion shopping even more rewarding. We offer tiered commission structure. Our website is attractive and easy to navigate Gift-wrap services. Specially designed banners and text links to support your business development activities. If a publisher consistently performs, we will increase their commission.

&nbsp
The Hamper Emporium - Australian Luxury hamper company offering a range of more than 60 gourmet hampers to suit a variety of occasions, recipients and price points. Shipping of hampers is FREE to any Australian address. Personalised corporate branding options available. Earn 10% commission on sales.








&nbsp
Healthy Food Storage - The real idea of food storage goes beyond the concept of preparing for disaster. Yes, emergency food storage is important, but we can all play out worst case scenerios on our own. It's not my intention to use scare tactics in presenting this book. Besides emergency food storage, it is equally important to focus on the value you will gain from a bolstered up food supply, based on healthy habits. Everyone would like to claim their food storage program is "healthy." Yes, beans and grains can be healthy – but what about the rest of it? Its what you don't know about foods that can hurt you. My intention is to help people realize truths about food, the food supply, and the value of a well stocked pantry. My goal is to help you obtain one that will fulfill your needs, make things simple, as well as pack in the nutrition. We need to be eating organic and chemical free foods NOW. We have reached the time for a new era of eating. Healthy Food Storage has a very generous referral payout similar to the industry rates for most digital delivery products. We payout through PayPal via the 3rd party DPD Product software program. DPD uses cookies which are carried through until your viewer checks out. These cookies will remain on their browser for one week, should they choose to come back later to finish their purchase. If you are interested in finding out more about becoming an affiliate please click on the above DPD link. After you have set up an account with DPD.com, we do require you email us with your information on how you plan to promote our products. We require the members of the program use ethical promotions so becoming an affiliate requires our approval. We want to ensure no spamming, or harmful promotions take place. If desired we can work with you to help support your promotions! We have a very competitive commission rate of 50% of every sale that originates from the tracking link provided after enrollment with DPD.

&nbsp


Healthy Happy Herbs: A Beginner's Guide To Herbs And Herb Gardening - is a beginner's guide to herbs and herb gardening. A practical guide, very useful to newbies in herb gardening. It includes herb descriptions and introductions, step-by-step instructions, helpful tips and advices in growing and maintenance and so much more. Healthy Happy Herbs offers 75% earnings Per Sale of the book. Payment is weekly, minimum of $10. Healthy Happy Herbs pay through check, wire, or bank deposit. Tier one only, no purchase of the product is required. Links and perky promotional materials readily available in the sign-up page.

&nbsp
Hemp Foods Australia - is the largest Hemp Food Wholesaler, Retailer, Manufacturer and Exporter in the Southern Hemisphere. Hemp Foods Australia was Founded by Paul Benhaim in 2000. Paul became well known after starting the UK Hemp Industry in 1993 creating Europe's best selling Health Snack (9Bar) in the process. Located in pristine Bangalow on Australia's east coast Hemp Foods Australia's 11,000 sq ft facility is 100% Australian Certified Organic. We employ purely mechanical, low-temperature processes for everything we do resulting in the most nutritious products possible. We are Australian owned and operated and our management have over 3 decades of combined expertise in Hemp Foods. We have worked with many companies in the food industry and welcome enquiries from businesses looking to get involved with Hemp Foods and fibre. Earn 15% commission on sales.



&nbsp
JL Hufford - are one of the largest Internet dealers of "super-automatic" espresso machines, which are the newest in espresso machine technological innovation. JL Hufford sell upscale coffee and high-end espresso making equipment, ranging in price from $150.00 to $3600.00. JL Hufford are offering: $25.00 for the sale of any espresso machine priced between $495 and $799; $50.00 for the sale of any espresso machine priced between $800 and $999; $100.00 for the sale of any espresso machine priced between $1000 and $1399; $125.00 for the sale of any espresso machine priced between $1400 and $1999.00; $150.00 for the sale of any espresso machine priced between $2000.00 and $2999.00; $200.00 for the sale of any espresso machine priced $3000.00 or more.

&nbsp
InstaCandy - is the leading consumer candy subscription service headquartered in San Francisco CA. Each month we send thousands of customers a collection of some of the most amazing sweet, sour and chocolate treats from around the world. COMMISSIONS: 1 Month Plan ($24.99 + Free Shipping) = $4.99 Commission; 3 Month Plan ($62.97 + Free Shipping + Saves $12) = $12.50 Commission; 6 Month Plan ($107.94 + Free Shipping + Saves $42) = $21.50 Commission.


&nbsp
Intelligent Blends - is a single-serve beverage manufacturer producing recyclable pods for the wildly popular Keurig® and k-cup® brewers. We cut out the middlemen, selling high quality pods with no markups and free shipping. Family owned and operated, we take pride in serving the best coffee & tea pods and in providing excellent service to our affiliate partners. Our coffee is super fresh, incredible quality 100% Arabica beans and one of the best values on the market. Advanced recyclable pods are an award-winning eco-friendly solution made in the USA. We have been selling coffee & tea pods directly through our web store, www.shopblends.com, for over two years and have perfected our online experience boasting extremely high conversion rates and a delivery process across the United States. Eanr 5% commissiion on sales.

&nbsp


IsraeliSuper - Kosher Israeli Food - is the leading brand in providing Israeli food and groceries straight to your door! IsraeliSuper carry a broad range of Kosher Israeli products - from Israeli meat to Israeli dairy. Browse Israelisuper.com for the following Israeli kosher food & groceries: Kosher deli, Kosher catering, Kosher frozen food, Kosher fish & sea food, Kosher chicken, Kosher turkey, Kosher pizza, Kosher meals, Kosher veal, Kosher desserts, Kosher steak, Kosher bakery, Kosher dairy, and many other kosher kosher foods. Israelisuper will ship your order anywhere in the U.S and they also offer free delivery for Brooklyn, NY area. Earn 10% commission on sales.

&nbsp
Kaboodle Hampers - Unique Gourmet Gift Hampers Delivered Australia-Wide. Kaboodle Hampers is an Australian online gift shop specialising in premium gift hampers designed to make someone's day. Our gourmet food & wine hampers and luxury pamper gift baskets are the perfect solution for anyone looking for unique gift ideas – whether it's for your mum, best mate, top client or entire staff. And new parents will love our gift hampers filled with top-notch baby products. Browse our online range of quality hampers, place your order and have the hampers delivered to any address in Australia. That's right: we deliver Australia-wide, dispatching orders daily from our Sydney office. Need stylish hampers for your company or event? We offer branding options, gift customisation and bulk discounts. We'll gladly source other products you'd like to include. See our corporate gifting page. Content based sales pages for Kaboodle Gift Hampers are easy to use. Earn 10% commission on sales.


&nbsp
Kalyx Herbs, Foods & Spices - Do you have a Web site that would benefit from our content? As a Kalyx.com affiliate, you can use any of our banners, product photos and descriptions on your site to link to our site. You can also put our entire search engine on your site, enabling your referrals to search the largest line of quality bulk herbs on the net directly from your site: herbs, foods, supplements, bath and aromatherapy products. And you earn 15% of total customer invoice! As a Kalyx.com affiliate, you get: Web-based software for real-time reporting of your earnings; Referral checks sent to you each month; Everything is FREE when you sign up!

&nbsp
KitchenAid.com - is the official online store for KitchenAid® Countertop Appliances and Kitchenware. From stand mixers to cookware, coffee makers to toasters, KitchenAid® is a dependable and quality household name. KitchenAid® Countertop Appliances and Kitchenware have a reputation for being the best in their class. We've created general offers and program terms, but we recognize your users are unique. At KitchenAid®, we feel strongly about delivering the tools you need to be successful and don't believe in a one size fits all approach to affiliate marketing. We strive to personalize our program and partnerships, so let us know what you need to be successful. We hope to co-develop unique, custom and exclusive offerings. Earn 8% commission on sales.

&nbsp
LaTienda.com - Since 1996 LaTienda.com has been the preeminent retailer of authentic Spanish & Latin American foods and gifts. LaTienda.com has all your Spanish food favorites including: jamón; paella ingredients and cooking gear; hand painted ceramics; gourmet Spanish gift baskets; and an array of New World spices, cooking chorizos and kitchen tools. With over one thousand products for sale online, LaTienda.com supports Spain and her culture by offering the deepest selection of high quality traditional and iconic products. Whenever possible we support family-owned companies that produce hand-made products using free-range and sustainable resources. Our commissions are among the highest in the gourmet food category starting at 7% and going up!


&nbsp
Le Cig - Cash in on a Growing $1 Billion Marketplace. Creating an account is fast, and getting started is easy. In just a few minutes you're selling LeCig e-cigarette products: E Cig Starter Kits, E Liquid, Cartomizers, E Cig Refills and Accessories today. Rockstar 20% commissions for your sales. Get your friends selling LeCig and score more cash on their sales. We cut checks monthly or direct pay via PayPal. No gimmicks here, customers that go to your site, your Facebook, Twitter, Google+, Tumblr or other social media site, receive an email, a newsletter or even a text from you and buy = you get paid $$$! Better yet, our cookies last for a FULL Year. None of this 30 day expiration nonsense! We pay commissions two levels deep. Our Electronic Cigarette Affiliate Program Commission Payouts are as follows: 20% when you sell LeCig products; 5% for you when your "friend" sells LeCig products! PLUS… $25 Sign Up Bonus; $10 Referral Bonus for New Affiliates you get to sign up; $100 Bonus on Monthly Sales of $1,000 or more.


&nbsp
Legal Sea Foods - is proud to stay at the #1 spot in Boston's Zagat Survey for 2005/06. Legal Sea Foods has set the standard for quality and freshness with seafood and gourmet products that customers love. With popular items ranging from lobster packages to desserts, sauces, and spices, you'll be sure to increase your revenue! You can earn 10% for every sale you refer when you partner with Legal Sea Foods, one of the country's #1 seafood restaurants! This program is a guaranteed moneymaker with an average order price of over $100! We use an extraordinarily long 120-day cookie and unlimited action referrals occurrences to ensure you receive credit for your dedicated work. You can trust we are committed to your success—the success of Legal Sea Foods depends on your excellent efforts.

&nbsp
Life Loving Foods / AVBM SAS - Be Strong Be Vegan, Delicious, Rich in Protein, Vegan Food versions of popular foods shipped from France. Earn 20% commission on sales.
















&nbsp
Little Silver Leaf - Vape shop online. Earn a commission of 10% on delivered sales tracked through Refersion.




&nbsp
Live Superfoods - is a online purveyor of raw organic foods and natural supplements. Our goal is to provide customers with a wide selection of the purest unprocessed foods with all their precious nutrients intact. We specialize in hard-to-find raw foods that can't typically be found in your local health food store. Our company owns and operates a USDA-certified organic packaging facility located in Bend Oregon. We purchase large quantities of bulk ingredients and repackage them in consumer-size packages which we sell directly to the public. We pride ourselves on having a very rapid inventory turnover, which ensures that our customers receive the freshest possible products. And because we sell directly to our customers, we are able to pass on significant savings. In addition to our own brand of Live Superfoods products, we offer many products from our industry's finest suppliers. All products are stocked in our temperature controlled warehouse so that orders can be shipped promptly. Orders placed before 2pm PST are shipped the same business day via UPS and we charge $7.99 for shipping, regardless of package weight. All of the aforementioned factors result in an extremely high level of customer satisfaction. Even with our lenient return policy, returns are less than 1/2 of 1 percent. Let's Affiliate! We would love to earn your referrals. We're new to CJ so our metrics aren't yet published, but here's what you should know to make your decision: • Our average order is just over $100 • Our return rate is less than 1/2 of 1% • 99.99% of orders placed before 2pm ship the same business day. Commission styart at 10% of sales and For Total Sales Amount equal to or greater than $999.99 USD increase commission to 12.00% per action. For Total Sales Amount equal to or greater than $2,499.99 USD increase commission to 13.00% per action. For Total Sales Amount equal to or greater than $4,999.99 USD increase commission to 14.00% per action. For Total Sales Amount equal to or greater than $9,999.99 USD increase commission to 15.00% per action.

&nbsp
LollicupStore.com - is an online coffee, tea and restaurant supplier under Lollicup® USA, Inc., the largest bubble tea supplier in the U.S. and a major supplier of foodservice disposables. LollicupStore offers a wide range of products needed for operating a coffee shop, tea house or restaurant. Products featured on this website include high-quality specialty beverage and dessert ingredients, disposables and more. Lollicup USA's brands, Karat®, Karat® Earth, Tea Zone® and Total Clean™ are LollicupStore specialties. Tea Zone is a provider of coffee, tea and frozen yogurt supplies, including tea leaves, boba, fruit syrups, powders and more. We also carry a wide range of disposables from our Karat and Karat Earth lines, including cups, lids, straws, utensils, food containers and more. LollicupStore also features brand name products including, but not limited to, Ghirardelli®, Torani®, DaVinci®, Monin®, 1883 Maison Routin®, Big Train®, Cappuccine®, Blendtec® and more. Our large selection of products allows LollicupStore to be your one-stop-solution for all your beverage and restaurant supply needs. Earn 5% commission on sales.

&nbsp
Love With Food - is the easiest way to SNACK SMART and DO GOOD. We are a monthly snack box subscription service that helps you discover the best organic or all-natural snacks delivered to your door for only $7.99/month. Be an affiliate for Love With Food, and earn up to $12 every time someone you referred sign ups for a subscription! For every box sent, a meal is donated to feed hungry children in America. To date, we've donated more than 400,000 meals. Earn $10 commission on all Gluten-free subscription sales; $4 commission on all 6 and 12 month subscription sales; $4 commission on all other subscription sales; 50% off 1st Tasting Box or Gluten-free box for all new subscribers; 60-day cookie; 3 types of subscription boxes: tasting box($10/mth), deluxe box ($17/mth), and Gluten-free box ($25/mth). We only ship within the U.S.A.

&nbsp
Macarthur Baskets - are one of Australia's leading Gift basket and Hamper suppliers, we offer Australia wide delivery & over 15 years experience in the Hamper industry. An extensive range of delectable gourmet foods, wine & chocolates which are sourced locally & internationally. The perfect pamper packs for men & women with scents of lavender, jasmine & musk to name a few. Our mother & baby range has something special for every precious new arrival from teddy bears to baby wear. The bottle shop is designed with a stunning range of beer & wines innovatively packed and bowed to impress with impact. At Christmas we offer a spectacular range of hampers to suit corporate to small business through to decadent gifts for friends & family, from baskets to boxes and crates to towers we have something here for everyone to enjoy. We also offer a colourful floral range with contemporary designs to suit all occasions. Earn 12% commission on sales.

&nbsp
Maine Lobster Now - is an Online Lobster/Seafood sales company. We specialize in shipping the highest quality Lobsters/ Seafood all over the United States, Canada, and Puerto Rico. We sell, live lobsters, lobster tails, cocktail shrimp, haddock, scallops, mussels, steamer clams, clam chowder, lobster bisque and even whoopie pies & blueberry pies, along with other seafood products! We start with 10% commission with a 90 day cookie. Our top performing affiliates can make up to 12%. Our average order value is $136.50. Our sales spike for any holiday so definitely get signed up in time for the season! We ship only wild caught, sustainable seafood.





&nbsp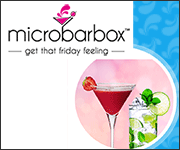 Micro Bar Box - opened its virtual doors in May 2015 as a monthly cocktail subscription box - our Cocktail Club. The idea was to give our customers all they need to produce 4-5 cocktails in one delivery, without the need to source separate mixers or invest in full-sized bottles. We were taken on a journey of discovery ourselves amongst Britain's 100s of independent distilleries, finding amazing tastes with beautiful branding. As well as our Cocktail Club monthly subscription box we also have a fantastic range of craft gin and cocktail gift boxes which are tailored to specific themes like "Gin & Tonic" or "Pink Cocktails". The overall theme for all of our boxes is simply fun and great taste combinations, wrapped up in a beautiful box, making them perfect presents. We deliver within the UK and all our boxes can include a custom Gift Card, so the lucky recipient knows who to thank... or who to share it with. We have also recently added a Bottle Shop where full-sized bottles of some of the Great British artisan spirits featured in our boxes can be sourced. Earn 10% commission on sales, rising to 12% when sales exceed £500 per month.

&nbsp
Montezuma's - specialise in bringing together fantastic quality ingredients in an innovative fashion to create delicious and unusual chocolate products. The quality of our ingredients is our priority and this means that many of our products are organic. All of our products are made by us in West Sussex and we have a strong ethical stance and conduct business under our 'trading fairly' policy. This ensures that our suppliers, customers and all those we come into contact with are dealt with properly and fairly along the way. We were launched in 2000 from a tiny shop in Brighton and have since opened another 4 shops, and an online store which has gone from strength to strength.. Earn 5% commission on sales.

&nbsp

My Espresso Shop - is a small business providing the highest quality espresso machines, grinders, and other related accessories. Our team is made up of coffee lovers who understand the importance of choosing an espresso machine and grinder that is consistent, high-quality, and long-lasting. As our fellow espresso lovers know, having the right equipment plays a very important role in assuring that your espresso is of the absolute highest quality. Based in New York, NY, our mission at My Espresso Shop is to make sure you are able to select an espresso machine and grinder that works for your budget and produces fantastic espresso shots. My Espresso Shop's affiliate program is structured like this: There is a 7% commission on all espresso machines and grinders. When a visitor clicks on a link to our website from your website or social media platform, a "cookie" will be placed on them for 90 days. If they make any purchase on our website within those 90 days, you will be notified, and you will receive the commission. I currently have it structured so you will be paid via PayPal each time your total commission amount hits $50. Two days ago, an affiliate of ours had someone click a link to our site through their blog and purchase a Mahlkonig Grinder (priced at $1845), so they received $129.15 for that one referral. Additionally, there is no cap on your commission.

&nbsp
My M&M's - Already available in France, Germany, Belgium, Holland and Italy, My M&M's is now available in the UK! At MyMMs.co.uk you can purchase personalised M&M's through a wide selection of gift ideas, whether you want to send a personal greetings message or just tell someone you love them. My M&M's caters for everyone and every occasion so visit the site today and make all celebrations that extra bit special. The uniqueness of My M&M's means that you are able to choose everything from the colour, message, picture and even the packaging. Let your imagination run away with you as to how you can personalise your own My M&M's. Commission Structure: 0-10 sales/month: £10 per valid order; 11-30 sales/month: £12 per valid order; 31+ sales/month: £14 per valid order.

&nbsp


My Organic Formula - offers the finest organic and GMO-free formulas and products from trusted US and European suppliers. Our product range covers a baby from only the best available formula's, Tea's, Cereal's, babycare, diapers, wipes & much more. All products are carefully chosen to nourish a baby with only the best available Organic, sustainable and healthy products. Earn 5% commission on sales.

&nbsp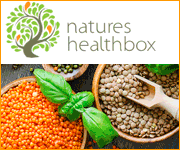 Natures Healthbox - Since 2012, Natures Healthbox has offered the very best 'free from' foods and health & beauty products within the natural, organic and environmentally friendly markets. Based in a small industrial estate near Brighton University, this small, family run internet business has a large directory of products listed upon a user-friendly website that is both tablet and mobile phone friendly. Natures Healthbox provides a friendly and efficient service, putting the customer first whenever and wherever possible. Each parcel is packaged using eco-friendly materials and most orders are usually received within 2-4 working days of dispatch in the UK, and within a week around most parts of Europe. Natures Healthbox are working towards being as environmentally friendly as possible and promote a naturally healthy lifestyle for all! Earn 10% commission on sales.



&nbsp