Home and Garden Affiliate Programs
Page 4 of 4
One Stop Bedwetting - is an online store providing products and solutions to children, teens and adults to stop bedwetting. Bedwetting impacts millions of children and even more adults and at One Stop Bedwetting, we have the best selection of bedwetting alarms, waterproof mattress protectors, urine stain removers and more for all ages. We offer the best brands at the best prices. Offer unlimited specialist advice and free shipping on all alarms and kits. Earn 10% commission on sales.


&nbsp
Oopsy Daisy - is the destination for kid's room decor with: Canvas Wall Art, Personalized Growth Charts, Personalized Birthday Banners, Personalized Placemats, Night Lights, Lamps, Wall Decals, Wall Murals. Oopsy Daisy's wide assortment of popular art for children includes many beloved children's book authors that contribute to the site's strong conversion rate. Earn 8% commission on sales.

&nbsp
Overstock Sheet Club - The Bed Sheet Club is one of the nation's premier providers of low cost, high quality bedding and more. Our target audience is women between 35 and 65 that own homes in the bottom 50% income level in the USA only. Our program includes generous commissions and our website converts at very high rates. We always offer users free shipping and recieve more than 2,000 unique orders each month via our own marketing channels. Join the team and start earning 12% commission on sales rising to 17% as your sales increase!


&nbsp
The Pop Shopper - Large selection of designer pendants, floor lamps and table lamps. Free Shipping | Secure Payments | Australian Owned. Earn 12% commission on sales.


&nbsp
PoshTots - founders Karen Adams, Andrea Edmunds and Pam O'Hallaron shared more than just an entrepreneurial spirit. They had a common vision: a child's room is more than just a place to sleep. It is a place to play, learn, dream and grow; an environment where a child can enjoy all the simple pleasures of being a child. Creating that kind of environment is no small challenge. It requires finding just the right furnishings and accessories, and then combining them in a way that mirrors the child's unique personality and interests. Since its inception, PoshTots' innovative design work has been featured in People Magazine, The Wall Street Journal, House Beautiful, InStyle, Better Homes and Gardens, and many other national publications. They have appeared on Access Hollywood, Good Morning America, Dr. Phil, and countless other television design shows. PoshTots has earned its reputation as the "designer of choice" not only for Hollywood Moms, but for clients around the globe. Their distinctive style, unparalleled customer service and utmost commitment to the finest craftsmanship have established PoshTots as the premiere destination for the world's most extraordinary children's furnishings. Earn 6% commission on sales.


&nbsp
Puracy - is a family company founded in 2013 that makes high-quality natural care products that actually work... really well. Products include personal care items like body wash, lotion, and soap; home care items like multi-surface cleaners, stain removers, and detergents; to a whole line of baby care items including shampoos, dish soap, and more. The Austin, TX brand is focused on creating the most safe, effective, and natural plant-based products possible. Based on our thousands of overwhelmingly positive customer reviews on Amazon and multiple best-seller statuses, we feel we've found customers as passionate about natural care as we are. Earn 8% commission on sales.





&nbsp

Pure Effect Filters
- is a small family water filteration business located in NY, USA. We are focused on designing, testing & innovating reasonably priced, yet high-quality drinking water filtration/revitalization systems. We know that natural clean water is a human right (not a luxury), given to people by Nature's Creator, and that no one should have to endure contaminated & medicated drinking water against their will, especially in the 21st century. Unfortunately, what many consider water is actually a cocktail of synthetic and organic contaminants that do not belong there, and due to outdated water quality laws, water treatment plants aren't required to remove this onslaught of modern day contaminants, as a matter of fact, the disinfection process itself introduces even more chemicals (chlorine, chloramine, fluoride, and others) into the processed water. This is why we create Filtration systems that are simple, elegant, and extremely effective at reducing the widest possible range of common contaminants like Fluoride, Heavy Metals & Chlorine, as well as newly emerging contaminants like: Radiation, Drug Residues (Legal and Illegal), Chloramines (Ammonia+Chlorine), Petrochemicals (oil industry byproducts) and other Volatile chemicals. Our PureEffect Water Filter Systems protect your drinking water and help restore it back to it's "naturally pure" state, and by that we do not mean laboratory sterilized H2O stripped of everything but the water molecules, instead, our filters can make the water that enters your body "whole" and "nutritious" again. Make 15% commission on our Countertop & Undercounter Filter Systems! Make 8% commission on our Whole House Systems!!

&nbsp
Robert Dyas - It all started with a fiver. That's all Mr. Robert Dyas had to invest in his new business back in the 1870s. After opening up his first store in London in 1872, the man from County Meath in Ireland went on to expand his retail enterprise with 18 shops right across the south of England. Today there are nearly 100 Robert Dyas stores – and having survived two world wars, economic depression and a fire that destroyed the head office and warehouse in 1997, the brand is now one of the most trusted and respected in the United Kingdom. In 2012 the Robert Dyas brand was bought by Theo Paphitis, one of Britain's most successful entrepreneurs and star of the BBC's hit television programme Dragons' Den. Under his stewardship the company aims to continue in its tradition of providing quality solution-based products for the home and garden. Housewares, kitchenwares, small electrical appliances, consumer electronics gardening products, DIY and ironmongery – Robert Dyas offers everything customers could need for their home from top brands including Tefal, Brita, Black and Decker, Stanley, Kenwood, Morphy Richards, Hoover and Brabantia. Robert Dyas is a dynamic modern retailer which continues its traditions of exceptional customer service, listening to customers' needs and giving helpful, practical advice. As a multi-channel retailer, Robert Dyas serves customers in stores across the south of England, online at robertdyas.co.uk and through their catalogues. Robert Dyas offers an up to 4% commission for all sales.

&nbsp
Rockler.com - is an all inclusive online woodworking supply store that provides all woodworking necessities from hinges to finishes to knobs and pulls. Customers will benefit from their woodworking knowledge and expertise. Affiliates can take advantage of a generous 10% on all sales, bonuses, online reports and free site content! Also, affiliates will not lose customers because Rockler.com provides return links to your site! Sign up today for the Rockler affiliate program and start making money!

&nbsp
Rooi - has beautiful Indian and Egyptian cotton linens, opulent throws and bedspreads, sophisticated candles and cushions, plus hand-decorated scarves, elegant stationery and much more. We'd call our style classic but contemporary. It's a modern, East-meets-West fusion of home décor influences that very much reflects our own passion for luxurious fabrics and designer style. . We've personally sourced every product, each chosen for its style and quality, bringing beautiful colours and exotic textures to every home, with several lines that have been created exclusively for Rooi.com by wonderful companies who share our love for luxurious, high quality fabrics. Earn 10% commission on sales.




&nbsp
Royal Albert – The story of Royal Albert stretches back over 100 years. Whilst the Royal Albert brand was created in 1904, its roots are to be found in the Albert Works, built in 1896. The Albert Works commemorated the birth of Prince Albert in 1895. After his older brother Edward abdicated the throne, much to his surprise, in 1937 Prince Albert, the Duke of York became King George VI, the father of the Queen. Thomas Wild & Sons built up a reputation of producing beautiful china tea and breakfast sets and firmly established the Royal Albert brand. English bone china was admired for its lightness, translucency and its soft subtle almost pearly white quality. Much approved of by the tea-party hostess of the nineteenth and early twentieth century.

&nbsp


Royal Doulton – one of the world's foremost brands, Royal Doulton produces a wide range of product from tableware and stemware through to collectables, nursery ware and gifts. Benefits: High average order values of £100-£150; Dedicated Account Management team; Royal Doulton are a 'Superbrand'.

&nbsp
The Rug Seller - Through our years of experience within the sales of rugs, we are able to offer a vast range of quality rugs at great prices. We deal direct with the major importers and manufacturers to provide a range from around the globe, including Belgium, India, Turkey, Egypt, Pakistan and China. Our direct sourcing helps us to offer great savings on high street prices, and we guarantee to offer the cheapest online rugs throughout the UK. With our average order value being over £160, there has never been a better time to promote our brand. Earn 6% commission on sales.


&nbsp
Sears PartsDirect - is the premier provider of repair parts and accessories for all major brand appliances, electronics, and lawn and garden equipment regardless of where they were purchased. As a member of the Sears Home Services family, Sears PartsDirect offers genuine parts from the original manufacturers, all backed by the Sears Satisfaction Guarantee. As a SearsPartsDirect.com affiliate you will benefit from: Our extensive online product selection of over 7 million parts and accessories. 450 manufacturers: Craftsman, GE, Kenmore, KitchenAid, Briggs & Stratton, Maytag, Whirlpool, and more! We offer more than 750,000 product schematics to help you find exactly what you're looking for. Competitive Program at a 4% commission payout.

&nbsp
Sensible Seeds - For over ten years Sensible Seeds has been actively involved in promoting the marijuana community through assisting worthy causes with fundraising, advertising and promotion. Webmasters which have proven themselves serious in terms of wishing to promote the legalisation of cannabis have found us to be a stepping stone through which they can promote themselves. These relationships have over time forged long term, mutually beneficial partnerships which have resulted in Sensible Seeds becomming one of the largest seed distributors in the world. If you are actively promoting a cause, have an established website, blog, forum or mailing list in which you are promoting the use of marijuana or have a widely active social network then we invite you to join our global campaign. Depending on your commitment to us we will offer you between 10% - 15% of any orders received from your unique promotions link.

&nbsp
Shedstore - are an established UK discount retailer of timber, metal and plastic garden buildings. Shedstore retail many of the UK's leading brands of garden sheds, summerhouses, log cabins, greenhouses and childrens playhouses. All of their products can be securely ordered online, not only at low prices but also with free UK mainland delivery! Earn 5% commission per sale.


&nbsp

Shower of Curtains - offers 9 Different Shower Curtain Sizes. A wide range of shower curtains prints. Hundreds of unique, colorful, funny, modern, vintage or other unusual themes. All organized for your convenience. As our affiliate, you can earn money by marketing our shower curtains and bath mats. Earn 10% commission on all confirmed orders made through your link. We do not place a constraint on the number of referred orders - Unlimited earning potential. Active cookie for 30 days! You only need a valid PayPal account - Payments transfer every month.

&nbsp
Silk Bedding Direct - Fantastic luxury silk duvets, pillows and mattress toppers with 100% natural and hypoallergenic long-strand mulberry silk interiors. The very best silk, many products hand-finished, committed to total luxurious quality. Fantastic silk bedding sets available. Silk Bedding Direct operates at the high luxury end of the mulberry silk-filled bedding market and is is now widely considered to provide the most luxurious and well-made mulberry silk-filled bedding available today. Providing absolutely the best of the best when it comes to luxury mulberry silk-filled duvets. You will not be disappointed! Regular sales offerings, check website for details. Earn 7.50% commission on sales.





&nbsp


Skyrich's Deals - Top Midwest Home Decor. We are not your run of the mill get rich quick scams you see all over the place. Where the only one making anything is the one posting the ad you clicked on. We are a real business, with real products. Looking for SERIOUS people, willing to put in a little work. By becoming one of our affiliates to promote our store / items. No up front investment, No quotas, Work when YOU want. Earn up to 20% of all sales you sent to us. If you have a paypal account, you can be one of our affiliates.

&nbsp
Sleep & Beyond - is "Top Three Best Wool Bedding Brands" in the US. We specialize in certified organic and natural cotton and wool filled bedding, such as comforters, pillows, sheets, mattress pads, toppers, protectors and more…. Our products are tested to be free of arsenic, VOC's and other carcinogenic chemicals that are used in majority of the conventional bedding such as down, polyester and silk. I am sure your website visitors will love it. Our affiliate partners earn 10% per sale with a Lifetime cookie tracking period.






&nbsp
Smarthome
-As the world's largest distributor of home automation products, Smarthome offer thousands of high-tech gadgets, a selection of products unmatched at anywhere and the latest in technology for the home. The current program offers tiered commissions starting at 8%. As your sales increase, your commission quickly rises! Check out the SmartHome Gifts for the Outdoor Man shopfront.

&nbsp
Smithers Of Stamford - have spent many hours sourcing items from all over the world that deserve the Smithers stamp of approval, but still showcase a large collection from here in the UK. We strive for furniture and homewares that feature an original and curious twist on the contemporary. Our passion is reflected in each and every piece across our eclectic range. That same passion and drive is also carried through to our customer service, which is painstakingly personal and the Smithers Brand. From the offset, we have featured in many magazines and newspapers (GQ, Country Home and Interiors, 25 Beautiful Homes 4 page special, Top Gear, The gadget show, and since August 2015 Smithers has also been working with the BBC TV programme Money for Nothing that specialises in recycling unwanted furniture items and giving them a new lease of life with a stylish funky edge. We are just about to embark on Money For Nothing that has prime time broadcasting, offers me a prominent role and great exposure for Smithers. By supporting Smithers of Stamford, the publisher will receive 10% commission, before tax, on all relatable sales. We are offering performance incentive bonus to 12%, if more than 26. and 15% for 40 and the knowledge that you are working alongside a great company.

&nbsp
Solar Panel Quoter - is the first port of call for homeowners looking for solar panel prices. Homeowners are shown guideline prices, and upon receiving their details we offer a free of charge recommendation service where we match them with up to 3 suitable companies from our expansive network. Recommending home improvement companies in this way is something parent company Price Engines has been doing successfully for 15 years, and have served over 1 million homeowners. Earn £12.00 per lead!






&nbsp
Style & Apply - design and create decorative wall decals and wall prints among other leading-edge home décor products. With our easy to use website and second-to-none customer service, you have the ability to liven up your living space in an original and affordable way in no time! With over 3,000 different decorative designs we can proudly say that we have one of the most extensive collections in the industry! Our average order size is $50 with orders ranging from $10 to over $500. New products are added weekly. Ongoing customer promotions include l0-20% discounts and free shipping for orders of $65 or more. Earn up to 25% commission on all products.





&nbsp


Stylish Bean Bags - sells Stylish Bean Bags to the UK and Europe. Stylish Bean Bags are committed to paying affiliates ontime and accurately. Stylish Bean Bags operate a commission structure on the total of each sale, awarding 1% commission for the first 1-10 sales. Then 3% for all future sales.

&nbsp
Sumo Lounge - is the international leader for beanbag furniture – with over 10 years in the industry, Sumo brings the best quality along with the widest range of fabrics, colors, styles and sizes. Sell Sumo bean bag chairs through your website! Signing up to this program entitles you to promote www.Sumolounge.com. By offering our bean bags to your customers, you earn strong commissions and other great benefits. Earn up to 10% Commission on All Sales You Make.






&nbsp
Swissmade.direct - has tried to stay to our core belief- Swiss quality and originality essentially reflects higher quality of life. We are #1 online shopping portal for original Swiss Made products from Switzerland. With high quality products we also focus on great shopping experience. The products are of impeccable quality, which because of that, represent the best choice for the people in search for a high value in all, and so in each product he chooses. Product categories include Food, especially chocolate, clothing and Tools. I am sure your website visitors will love it. Our affiliate partners earn 10% commission on sales.




&nbsp
This Is Sleep - believe that a great sleep is the first step to a great life; but we know that great sleep doesn't always happen on its own. We want to help you create the optimal sleep environment so you can get up and live better. This is sleep offers the ultimate sleep solution, a bespoke collection of products working together, supported with advice and knowledge to enhance your sleep and improve your quality of life. Great reasons to join the This Is Sleep affiliate program: High Average Order Values. Earn 10% Commission on Sales.






&nbsp
Totally Kids - offers the largest selection of kid's furniture on the planet from cribs, first big bed to college loft. Visit online where you will also find a fantastic selection of home furnishings for folks who once were kids aka grown-ups. Totally Kids has proudly been serving the Minneapolis St. Paul area since 1983. Stop by their unforgettable showroom; You'll wish you were a kid again! Earn 3% commission on sales.

&nbsp
TPL's by Paula - tpls.co is an ecommerce site selling women's clothes, accessories and home furniture and decoration. Our business started small and has since worked hard to improve its performance and gain competitive advantage in the market. We deal in selling women clothes, targeting customers who are teenagers, young adults, unique and designed clothes. We also sell handcraft furniture and painting photos. Our products have been made with you in mind. For the women clothes, everything that one needs to be a decent woman and still remain stylish is reflected in our designs. For the youth and the young adults looking for something stylish that resonates with the popular culture, our clothes covers this too. For the art lovers, our handcraft furniture and painting photos reflect original art and talent. Our mission is to always deliver high quality products to our clients regardless of the type of product they have bought. Our mission statement states delivering quality for your money and we have worked towards achieving this mission. We currently have eight employees who have learnt the art of working as a team with the intention of delivering quality products to our clients. In an effort to improve the quality of products that we sell, we have repeatedly embraced innovative strategies and best practices that improve our business. Earn 10% commission on sales.

&nbsp

UV Shack - Factory Direct UV Systems. Get in on the Booming Water Business! This company has been manufacturing chemical-free water purification systems for more than 25 years and can ship anywhere in the world. The company makes systems for use worldwide (110 - 240 volts). UV is completely chemical free and environmentally friendly. UV is the choice of hundreds of municipal water treatment plants worldwide. This system is guaranteed to provide safe, clean water for any use. This system purifies every drop of water entering the home. The system kills all bacterial and viral contaminants in water. These systems are factory direct (no middleman) and the best value on the web. UV light purification is one of the fastest growing segments of the huge international market for clean, healthy drinking water. This is a fantastic opportunity to cash in on the multi-billion dollar clean water market. Commissions are an astounding 21% per sale on a typical household unit.

&nbsp
Waterford Crystal – the most popular premium crystal brand in the world incorporating classic and contemporary stemware, giftware, lighting and seasonal products. Designer collaborations include John Rocha and Jasper Conran. Benefits: High average order values of £100-£150; Dedicated Account Management team; Royal Doulton are a 'Superbrand'.

&nbsp
Wooden-Furniture-Store.co.uk - the home of light oak and modern oak furniture. Made to the highest standards, our solid oak, ash and mahogany ranges are hand built and delivered direct to your door by our skilled delivery teams. No flat packs, just quality wooden furniture. We're offering 6% of total basket size on any purchase generated by an affiliate. With our average basket size being £400, this delivers an average commission of £24 per sale.







&nbsp
WWRD (Waterford, Wedgwood, and Royal Doulton) - is the leading provider of luxury home and lifestyle products sold worldwide under the renowned brands of Waterford, Wedgwood and Royal Doulton. Waterford – the most popular premium crystal brand in the world incorporating classic and contemporary stemware, giftware, lighting and seasonal products. Designer collaborations include John Rocha and Jasper Conran. Royal Doulton – one of the world's foremost brands, Royal Doulton produces a wide range of product from tableware and stemware through to collectables, nursery ware and gifts. The brand has collaborated with Michelin starred chef Gordon Ramsay for a number of years and launches Maze, a new Gordon Ramsay kitchen collection this Spring. Wedgwood – with a heritage of over 250 years, iconic brand Wedgwood remains a leading brand on the world stage for tableware and home lifestyle through a portfolio second to none. Products range from formal luxury through to premium casual collections. Key designer collaborations include Jasper Conran and Vera Wang. All 3 brands are 'Superbrands' with Royal Doulton ranked at 31 and Wedgwood ranked 53 in 2010. Earn up to 8% commission on sales.

&nbsp


Wyked Design - are a proud UK-based company that sells freaking awesome decals all over the world. Wanna tell us that we rock? Wanna tell us how bad we offended you with one of our decals? Don't be shy, drop us a line. Wyked Design is a site devoted to vinyl decals, wall art and stickers. We try to design awesome and unique decals that you don't see every day, if you have an idea and would like to see it made. Hit us an email, and if we like it so much we'll get it made, not forgetting to send you yours ;) We knew that we could come up with some cool decals that people would love slapping on their car windows. We have tons of Designs and are constantly adding new decals every day. Wyked Design affiliate program is free and enables members to earn revenue by placing a link or links on their web site which advertises Wyked Design or specific products on it. Any sales made to customers who have clicked on those links will earn the affiliate commission. The standard commission rate is currently 5%.

&nbsp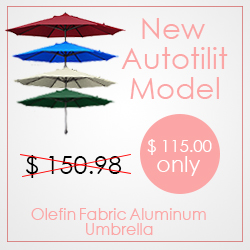 Your Patio Umbrella - is an online patio furniture website dedicated to selling patio umbrellas, market umbrellas, tilt umbrellas and wood umbrellas to the public. Our standard commision is 2%.









&nbsp