Software Affiliate Programs
Page 3 of 6
Page 1, Page 2, Page 4, Page 5, Page 6
FRANZIS® - offers high-quality photo-editing software with a broad range of professional product features. The topselling products are: SHARPEN Projects (Standard & Professional version), DENOISE Projects (Standard & Professional version), HDR Projects 5 (Standard & Professional version), NEAT Projects (Standard & Professional version), COLOR Projects 5, BLACK & WHITE Projects 5. There is an ongoing discount of 25% on all products! Check the 'Get Links" section for links, banners, discounts and downloads. We have a starting commission of 25% including an incentive bonus of €75 if you drive over €300 in sales in Q2 2017. Cleverbridge will send you across the incentive payments once you have reached your €300 threshold. Our commission structure is based on monthly revenue: 25% commission for sales less than €2,500/month; 30% commission for sales between €2,500 - €5,000/month; 35% commission for sales between €5,000 - €20,000/month; 40% - 50% commission for sales above €20,000/month.


&nbsp
Green Screen Wizard - has developed the most popular green screen software applications -- also known as chroma key software -- that allows quick and easy removal of green and blue screen backgrounds from photographs. Green Screen Wizard's proprietary software works on PCs and MACs and gives PHOTOGRAPHERS of ALL SKILL LEVELS the ability to use green screen technology with ease! Green Screen Wizard are on a mission to give anyone the ability to create incredible photos using green screen techniques. This makes their marketplace HUGE! Green Screen Wizard also provide free training videos and sell everything else needed to get started -- green screens, photo backgrounds, and more! Affiliate partners earn 20% commission on all referred sales. Our average sale is $150 -- so your average commission per sale will be about $30! Green Screen Wizard provide superior support to affiliate partners, their dedicated Program Manager will be happy to assist you in all your promotion efforts.




&nbsp
Hide.me VPN - offers privacy protection, Wi-Fi security, and encryption for a truly private web browser experience, regardless of your location. Hide.me is a popular VPN choice worldwide with more than 4.5 million users. We offer 3 product options: Hide.me – Premium; Hide.me – Plus; Hide.me – Free. Our commission structure is based on monthly revenue: 25% starting commission for sales less than $2,500/month; 25% on recurring billing or 30% commission for sales between $2,500 and $5,000/month; 35% commission for sales between $5,000 and $20,000/month; 40% - 50% commission for sales above $20,000/month.





&nbsp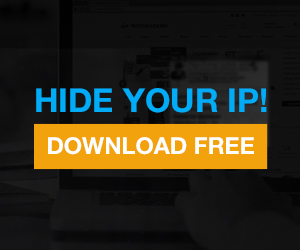 Hide My IP - allows you to surf anonymously, change your IP address, prevent identity theft, and guard against hacker intrusions, all with the click of a button. Hide My IP 2008 works with all major browsers and dozens of instant messengers, E-mail clients, games, and more! Protect Your Identity and Stop Hackers - Identity thieves can use your IP addresses to compromise your computer. Installing keyloggers, Trojans, and other tools to aid their crime. Stop them at the source by hiding your IP! Send Anonymous Emails - Hide your IP in E-mail headers. Supports Webmail services like Yahoo, Hotmail, and GMail. Mail clients supported with a Premium account include Outlook, Outlook Express, Eudora, and more! Join this affiliate program to earn a 50% commission per sale on every one of Hide My IP's products. Payments are sent monthly via Paypal or check.



&nbsp
Hubstaff - is a time tracking software suite that allows managers and business owners to more easily manage their online contractors and virtual teams. Hubstaff is actively used by over 1,000 agencies, freelancers, website owners and virtual teams all over the world. Hubstaff allows managers to track time, see screenshots, add work notes, invoice clients, track activity, and see all of this in flexible reports with custom date ranges and filters. Integrations with payment systems (Freshbooks, Paypal, Quickbooks online) and project management suites (Basecamp, Asana, Jira) are coming soon. Hubstaff time tracking with screenshots works on Windows, Mac, and Linux. We are a team of 4 online entrepreneurs and developers from Indianapolis, Indiana. We've got a robust affiliate system that is 100% free, and you'll be paid for every referral made through your unique link. Our top affiliates are using various channels like blogs, pay-per-click, emails, and social media to generate large payouts. Simply share your link and earn. Earn a 30% Recurring commissions in a 3 Tier System with Monthly Payouts.

&nbsp
iDevAffiliate - Since 1999, iDevAffiliate is the original in self managed affiliate software! iDevAffiliate was hand coded from scratch by the same team that provides your technical support! iDevAffiliate is not a product we're reselling for someone else and it isn't something we've pieced together from several other lesser quality scripts. Adding affiliate tracking software to your site is one of the most effective ways to achieve more sales and more traffic! This affiliate software installs in just minutes and integrates easily into your existing website. Earn 20% comission on sales.





&nbsp
IMSI - is a globally branded, leading developer of computer-aided design, graphics, utilities, and business productivity software for the professional and home user. IMSI products such as award-winning TurboCAD and DesignCAD have strong name recognition with over a million copies sold world wide. Other popular software titles include FloorPlan, HiJaak, FormTool, and FlowCharts & More. Product price points range from $19.99 to $695. Commissions can range from $4 to $139. Their average sale is $90, and the referral will be effective for 30 days.




&nbsp


Instant Magic Link Masker - No Secret- Its The One Tool Every Affiliate Needs! And its making affiliates who use it or promote it millions!! 'Instant Magic Link Masker' has just been released on the clickbank marketplace. Needs no complicated coding, simple to install. Stop commission theft! Increased click through rates and profits up over 300%! Real Hot opportunity for Affiliates to earn 60% commission on this high converting software. Earn 60% commission on all sales. Get paid regular via clickbank. Stats available 24/7.

&nbsp

Investintech - is a leading developer of desktop and enterprise PDF Software Solutions. Their products lets users create secure PDFs with a click of a button and also extract their PDF data into more useable data such as editable Word documents and formatted Excel spreadsheets. Affiliates earn a generous 30% commission and payments are made monthly. Affiliates also enjoy a 365-day click cookie, timely payouts and attentive management. Every site is a match for this program. Sign up now!

&nbsp
Ipswitch - The Ipswitch Affiliate Program allows you to earn commissions by acting as a referral associate for our award-winning WS_FTP Professional product. WS_FTP Professional is the most widely used FTP Client in the world, with over 40 million users worldwide. WS_FTP Professional is the safest and easiest way to exchange sensitive information. Our affiliate program can earn you between 20-35% commission through each sale your affiliate-specific link generates. You'll also receive access to exclusive Affiliate-only promotions and Marketing materials, and we'll handle all the product support and billing.





&nbsp
IPVanish VPN - is a subscription-based encryption service that individuals and companies worldwide use to secure data transferred online via any device (laptop, iPad, Android device, etc). In addition to protecting your data and online identity, IPVanish gives you the ability to: Adopt different IP addresses on-demand, Encrypt your Internet connection everywhere, including Wi-Fi hotspots, Bypass geo-blocking restrictions from local ISPs, Bypass bandwidth throttling from local ISPs. The VPN market is a massive industry with millions of subscribers, and the global interest is increasing every day. Our partner, www.IPVanish.com, offers one of the highest-performing VPN services at the best price--$10/month. As an Affiliate Groove partner, you'll be able to promote IPVanish VPN and will get a 100% commission for every conversion. You can also expect the same dedicated affiliate support along with high-converting banners and landing pages.

&nbsp
iSkysoft - offers a wide range of software to convert videos to all sorts of popular video formats or just convert videos for specific devices, including iPod, iPhone and more. YouTube downloader series are consisted of free video downloader and iTube Studio for Mac. It's the easiest solution to play online video anywhere, anytime. DVD Creator, a great solution to burn DVDs from any video and photos for playback on a big screen TV, you can weave photos and video into compelling DVD movies like a pro. PDF Editor, this product line enables you to edit PDF files like a word processor and you can convert either standard or scanned PDF documents to editable Text, Word, Excel, PPT, etc. Data Recovery, the program aims at rescuing lost data from Mac and Windows computer. You also can use it to retrieve deleted data from SD card, USB drives and more portable devices. Mobile Transfer, iSkysoft offers flexible phone to phone transfer software to transfer any data between iPhone, iPod, iPad, Android, Blackberry, Symbian devices, Mac and Windows PC. Earn 50% commission on sales.

&nbsp
Kalyx Herbs, Foods & Spices - Do you have a Web site that would benefit from our content? As a Kalyx.com affiliate, you can use any of our banners, product photos and descriptions on your site to link to our site. You can also put our entire search engine on your site, enabling your referrals to search the largest line of quality bulk herbs on the net directly from your site: herbs, foods, supplements, bath and aromatherapy products. And you earn 15% of total customer invoice! As a Kalyx.com affiliate, you get: Web-based software for real-time reporting of your earnings; Referral checks sent to you each month; Everything is FREE when you sign up!

&nbsp
Kaspersky Lab International Ltd. - Kaspersky AV (AVP) is one of the world's leaders in anti-virus technologies. The product was the first to integrate a processor emulator for code decryption, an external anti-virus database with embedded specialized modules, a search capability within archived and compressed files, an "on-the-fly" virus interceptor for OS/2, integrated anti-virus protection for Linux, integrated anti-virus protection for MS Office 2000 and an anti-virus for Novell NetWare featuring deep integration with NDS. Recognition of Kaspersky Lab's technological leadership is illustrated by the number of data security companies, inter alia F-Secure (Finland), G-Data (Germany), and Vintage Solutions (Japan), that license the Kaspersky AV (AVP) anti-virus engine. Kaspersky Labs has distributors, resellers and VARs in more than 40 countries worldwide. KasperskyTM Anti-Virus (AVP) is available in Czech, English, French, German, Greek, Icelandic, Italian, Polish, Romanian, Russian, Spanish, Swedish and Ukrainian. Earn 11% commission.

&nbsp
Kaspersky UK - Kaspersky are the award winning internet and mobile security software providers. Welcome to the Kaspersky UK Affiliate Program. Affiliates should note that only UK and Republic of Ireland residents are able to purchase from the Kaspersky UK website, so commission will not be paid if you refer traffic that goes on to purchase from elsewhere. As a launch initiative, commission will be 20% with a 45 day cookie window. Get 30% OFF with every Kaspersky Total Security Multi Device don't miss out!
Commission is paid on all online sales of Kaspersky's Internet Security, Anti-Virus or Mobile Security products.

&nbsp
Laplink Software - For over 30 years, Laplink Software has been a global leader in PC connectivity. Our commitment to our client's needs has been the driving force behind all our product development and has earned the loyalty and trust of more than 15 million customers worldwide who migrate, transfer, synchronize, share, and remotely access billions of files per week. Laplink has a wide variety of products that span various categories; including remote access, file transfer and synchronization utilities, migration software, mobile device synchronization, and much more. Laplink products are available in multiple languages such as French, Spanish, Italian, and German. Our flagship solution is PCmover, the #1 selling PC to PC migration utility in the world. Recommended by experts and trusted by millions, PCmover is the ONLY migration product that moves selected applications, files and settings to a new PC. WHY JOIN? By joining the Laplink Affiliate network you will become a colleague of the highest rated PC connectivity manufacturer in the industry today. If you can convert on a target market that includes PC users, mobile users (including Pocket PC, Windows Mobile Palm, Tablet PC, and more), small businesses IT professionals and enterprise users, then the Laplink affiliate program is perfect for you. Program Benefits: 25% commissions with performance incentives.

&nbsp
LiarCard - Patented technology previously only available to law enforcement, financial and security organizations! LiarCard is the first phone card and web application that analyzes voice stress with the latest in spy technology. Lie detection is over 95% accurate with LiarCard. LiarCard's technology currently powers the hit TV show "MTV Exposed!" Over 95% accurate, Instant analysis during conversation, Advanced call analysis graphs, Free call recording, Download your recordings, Easy to use with instant access! LiarCard minutes are sold at 3 different price levels: $10 for 30 minutes, $20 for 60 minutes, and $40 for 120 minutes. Earn 20% commission on sales.

&nbsp
LightSpeed PC - Over time the performance and speed of computers deteriorate due to various Registry Errors, Unnecessary Ran Programs, Disk Space and your RAM speed. You will notice that over time it takes much longer to open simple programs which took only a few seconds to open before. A lot of times your computer just freezes and the only option is to restart – a process that can take up to 10 minutes a lot of times. You might think your only solution is to either purchase a new computer or hire a computer technician – both options are very costly and can be a real hassle. Fortunately with LightspeedPC's proprietary software you can not only increase the speed of your PC but also optimize its overall performance. We offer a competitive commission of 75% on every single sale-in addition to bonuses outlined in the chart on our affiliate page. We also have a ton of promotional material including read-to-use Landing Pages, Banners, Videos, Promo Graphics, Sales Articles and Keywords; to help you quickly get started and start making money at the speed of light!

&nbsp