Internet Services Affiliate Programs
Page 3 of 5
Page 1, Page 2, Page 4, Page 5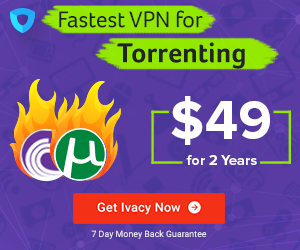 Ivacy

- At Ivacy, ingenuity is engrained throughout our product development cycle. We believe in complete online freedom, along with impenetrable security for our users. With our eyes set dead straight on our target, we began our journey in 2007 and engineered the best VPN service to help users experience true internet freedom. In 2010, Ivacy was the first VPN Company to introduce a unique feature called "Split Tunneling." This feature allows users to enjoy complete control over which data to send through their ISP and which data to send through our VPN service. Since then, we have integrated many additional features, allowing millions of satisfied users to benefit from them in the long run. Earn up to 100% commission on all new sales plus 35% on subscription renewals.




&nbsp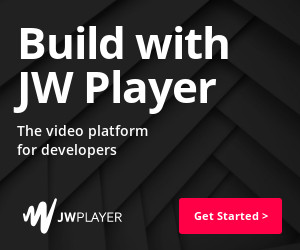 JW Player - is the New York-based company that pioneered video on the web. As creators of the world's first open source video player in 2008, we powered the original YouTube and have since expanded to video hosting and streaming, advertising, and analytics for 1 billion monthly unique viewers in 200 countries. By joining our affiliate program, you can offer publishers a flexible, powerful solution for visual storytelling. JW Player's Starter plan, affordable at just $60 per year, is ideal for content creators and front-end web developers. Our more robust Business plan, priced at $600 per year, is geared toward small businesses and marketing agencies. Commission Rate: $10 per Starter plan and $100 per Business plan (16.67%).




&nbsp
Just Host - are a first class web hosting provider that offer free domains, unlimited space, unlimited bandwidth, unlimited email accounts and the ability to host unlimited domains. We are committed to making web hosting simple and understandable for every user. We have ensured our sign up process is as straightforward as possible to ensure customers have no problems setting up their account. Customers will usually receive their login details within 10 minutes of subscribing, making the process swift and efficient for both the customer and the affiliate. We also offer an incentive of $100 if an affiliate sends us over 10 sales in 1 month. Our cookie referral period is 30 days. Just Host has a variety of banners, skyscapers and buttons to suit all sites along with text and content links. Earn $100 per sale.

&nbsp
Kalyx Herbs, Foods & Spices - Do you have a Web site that would benefit from our content? As a Kalyx.com affiliate, you can use any of our banners, product photos and descriptions on your site to link to our site. You can also put our entire search engine on your site, enabling your referrals to search the largest line of quality bulk herbs on the net directly from your site: herbs, foods, supplements, bath and aromatherapy products. And you earn 15% of total customer invoice! As a Kalyx.com affiliate, you get: Web-based software for real-time reporting of your earnings; Referral checks sent to you each month; Everything is FREE when you sign up!

&nbsp
KnownHost - With so many hosting companies to choose from, we at KnownHost want to make this important decision as easy as possible. Our innovative technology combines on-demand capabilities with top of the line service. We believe the key to a successful business relationship is achieved by understanding our customers' needs and following through with this understanding. We strive to achieve excellence through superior technology (OpenVZ) and solid support. We know what it takes to get you up and running and we will guide you all the way. Our success is credited to our customer service focus. You can always rely on KnownHost. All KnownHost's services are monitored with our advanced management tools, so performance will always be of the highest quality. Knownhost offers: Managed VPS Servers, Managed SSD VPS Servers, Managed Dedicated Servers. Program Details: Tiered performance incentives. Tier 1: 1-7 sales $45; Tier 2: 8-13 sales $65; Tier 3: 14-20 sales $95; Tier 4: 21+ sales $125.

&nbsp


LambdaTest - is one of the fastest growing SaaS startups in the field of cross-browser testing. Everyone having a website needs to test it for cross-browser compatibility be it an individual or an organization. So, it is an amazing opportunity to be a part of LambdaTest's affiliate program since anyone can buy LambdaTest to fulfill his testing needs. On the top of it, you get a flat 25% recurring commission on all yearly plans. On monthly plans, get 50% commission on first transaction followed by recurring 25% monthly commission for lifetime. LambdaTest affiliate program is a golden opportunity for you to partner with LambdaTest and make money by promoting LambdaTest platform. It is a mutual contract between both the parties to benefit from each other. For every user acquired from the affiliate's efforts, the affiliate will get a part of the deal and Lambdatest will get a user.

&nbsp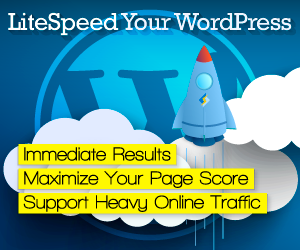 LiteSpeed - LiteSpeed Technologies was founded in early 2002 by a team of engineers led by George Wang. LiteSpeed's core development team specializes in server software design and has many years of experience in mission-critical software development. LiteSpeed Technologies is proud to still be independent and privately held. The Internet is growing faster than ever, and many large web sites and hosting providers still try to alleviate load problems by simply purchasing additional hardware. This tactic is wasteful and ill-equipped to meet todays traffic needs. LiteSpeed Web Server gets more performance out of existing infrastructure . LSWS's ROI (Return on Investment) value is one of the highest in the industry, allowing users to expand without the hurdle of new hardware. LiteSpeed Web Server has quickly become an industry leader in terms of performance, scalability, and security. Most important, LSWS is completely compatible with Apache, allowing for a seamless transfer to this more efficient technology. More and more users are beginning to recognize the benefits that this efficiency and ease-of-administration bring and the LiteSpeed community has expanded greatly over the years. Here at LiteSpeed, we recognize the role that supportive customers and word-of-mouth have played in our success. We'd like to show our appreciation! LiteSpeed affiliates earn 10% on every qualifying referral, and they continue to earn for the life of the license. Now wouldn't you like to get in on that?

&nbsp
LiveChat - is an online chat solution that helps you connect with your customers on your website. When using LiveChat, you can see in real time the way visitors behave and approach them on each step of the buying process. This allows you to easily provide instant help and, in result, increase your conversion rates. LiveChat is a cost-effective and feature-rich, scalable customer communication platform. It comes with a built-in ticketing system, offline messages, canned responses, customer message preview, exportable reports and SSL encryption. As a LiveChat Affiliate, you get a 20% in recurring commission for each payment a customer makes, for the lifetime of that customer. The cookies lifetime is 120 days.




&nbsp
Lunarpages Web Hosting - offers an affordable, reliable choice for your website. Lunarpages Web Hosting was born from Add2Net in 2000, and the company continues to be managed by Ron Riddle and has never been traded or compromised since its humble beginnings. Several years ago, Ron and the company branched out from simple shared hosting to include Windows, Dedicated, Reseller, and most recently, VPS Hosting Plans. With three datacenters (Los Angeles CA, Riverside CA and one in Las Vegas, Nevada), an optimized call center in La Habra, California, and several satellite technicians in various parts of the United States, Lunarpages is the premier web host in the world, hosting over 150,000 satisfied customers with more than 100 staff members worldwide. Earn $95.00 for each customer you refer.


&nbsp
MadBeeTech Web Hosting - is a 10 year old (as of 2017) web host that provides very affordable, high-quality web hosting and SEO services. Our unique hosting package that includes the automated handling of downloadable file sales makes us a popular hosting choice for ebook sellers. Our SEO services are all one-time plans (no monthly fees) ranging in price from $69 to $800, meaning our SEO services appeal to a variety of budgets. Affiliates have access to a control panel to review clicks and sales in real-time. Promotional banner ad code is generated automatically for easy copy-paste to your website or newsletter. Affiliates earn up to $100 per sale, with the commission amount based on the cost of the purchased hosting or SEO plan.

&nbsp

Maps Marker - allows you to pin, organize and share your favorite spots & tracks through your WordPress powered site easily. You can use maps from OpenStreetMap, Google Maps, Google Earth, Bing Maps or custom maps and additionally display your spots and tracks in innovative ways like through augmented-reality browsers. Earn up to 50% commission (pay per sale) on selling the premium WordPress plugin Leaflet Maps Marker Pro. We offer automatic performance awards and 3-tier-levels with 5% commission for each level.


&nbsp

MaxViralMarketing.com - Quality Marketing Resources for Busy Marketers. Pro members get access to tons of marketing tools like blog blaster,classifieds blaster,ezine blaster,ffa blaster,searchengine blaster,10,000 hits,pro autoresponder,free banner and text ads promotion and lots more. Affiliates earn $10 per month for each Pro member they refer and free banner and textads credits!

&nbsp




Affordable Web Designer
Get an instant free and no obligation web design estimate tailored to your specific requirements, ensuring you pay the minimum for your website.

John McKeever - Affordable Web Design - is a freelance web designer in Ontario Canada. I primarily service North America, however with my system any worldwide location is easy. I have 15 years of web design experience and I've worked successfully with many businesses over the years, completing a wide variety of projects. I'm also here to help you with domain names, web hosting, online marketing, and other website related matters. I specialize in affordable web design, creating low cost websites optimized to sell your products or promote your services. Whenever I acquire a new web design customer that has arrived at my website via your link, I will pay you 5% of every paid invoice I send to them.

&nbsp
MochaHost - Years ago, our founders realized that many online service providers lacked the skills and vision needed to provide truly integrated, holistic, and flexible online solutions. In addition, these mavericks realized that many businesses were paying far too much money for far too little results. That's why in 2002 they launched MochaHost - The Online Central. MochaHost is located in the heart of Silicon Valley ( San Jose , California ); specializing in providing professional hosting, web design, e-commerce, and Internet promotion services. At MochaHost, we believe that the key to success is to provide professional services at a well balanced price. Many hosting companies nowadays offer one cheap hosting plan that supposedly fits all of the consumer's requirements. Most of these clients/consumers do not know what their current and future needs are, thus when making a decision, the result is a solution that will not allow their company to grow, or provide the company with the necessary set of services needed to perform. We want to ensure that our clients select the plan that will provide them with the most valuable price/service combination while excluding the time and hassle of trying different options. To provide our clients with the fastest access time, reliability, and disaster recovery, we use some of the most advanced datacenters in the USA with 2 different locations within the heart of the U.S.A - Texas. These are equipped with: USP backup, diesel generators, tape libraries, 24/7 monitoring, security alarms, hand scanners, etc. Earn 50% FLAT FROM THE TOTAL sale from any purchase placed on our site - includes shared or reseller plans or simply from any domain registration ! Our average hosting sale is $150 (shared hosting plans) and it goes all the way to $700 (reseller hosting plans) - which means that you can earn between $75 and $366 per sale just by placing our banners and text links at your site !

&nbsp
TheMrsWeb.com - Website templates and turnkey websites and custom website designs done for you. We have been on the web for many years trying to get jobs for people and do good work for people with designing and creating items. I have redesigned this site many times myself. I usually charge around $25-50.00 an hour per project depending on how difficult and time consuming and how much coding i have to do. I enjoy coding up websites by hand and editing program scripts. Earn 10% commission on sales.

&nbsp
MYeMetrics - Do You Want To Sell More Products? And Services From Your Website? Now You Can Get Your Crucial Website Testing And Tracking; Done For You - To Make Your Website More Successful And Profitable. MYeMetrics gives you the metrics for your website that really matter. And when you focus on improving these metrics you will have more money in your bank account. Plus, you will see the visual representation of the effort you're putting into improving your numbers. That will be exciting, because you'll know that you're making more money as a result of the work you're doing. So put MYeMetrics to the test for just $4.95. Set it all up by copying and pasting the appropriate code into your website and then leave it to do your testing and tracking for you. See your graphs come to life with your numbers that you can then set about improving. Use the resources in MYeMetrics to improve your crucial numbers and make more money from each website you own and operate. Clients are using MYeMetrics month after month and will continue as long as they have websites, because this service is tied to all websites the clients operate. So this is a true service which you will receive 50% commission each and every month a person you referred remains a client. This makes this a true partnership between yourself and us.

&nbsp
MyHosting.com - With myhosting.com Web Hosting you'll get everything you need to get your own Personal Website, Business Hosting or eCommerce Hosting solution up and running quickly and easily. Our Windows Hosting and Linux Hosting solutions come with everything you could ever need to launch a successful website. This includes many hosting features, including a full featured Site Builder tool that will allow you to create and publish your site based on a variety of website templates, and a web application installer tool providing many popular blog, CMS or eCommerce hosting solutions, including WordPress Hosting, Joomla Hosting, Magento Hosting, and many more. The myhosting.com Affiliate Program works as a referral service, where we reward you up to $130, referring your friends, family, clients, anyone to our hosting plans! We pay a commission rate up to $130 (USD); however for those affiliates who believe that they can send us a large number of sales per month (50 +) we would really like you to contact us, so that we can work out a higher pay scale for you.

&nbsp
MyTemplateStorage - The MyTemplateStorage affiliate program pays commissions on sales at 3 related projects. "TemplateMonster" offers download of over 3000 templates with 20% commission. Various categories of website templates: Flash templates, CRE Loaded templates, ZenCart templates, Flash Intros, WordPress themes, phpbb themes, Logos and many others website templates. "TemplateTuning" offers web design based on templates and pays 25% of sales. No upfront costs and no waiting time for set-up. 3 different payment methods: MoneyBookers, ACH (Direct deposit) and Wire Transfer. Commissions are paid upon request after you earn at least 100$. Affiliate statistics are provided in real time 24 hours a day.

&nbsp

MyTrueHost.com - offers web hosting affiliate program and it is very easy to join. The affiliate program is totally free to join and we reward you for referring your friends, colleagues, clients, family, in fact absolutely anyone to our web hosting service. When you join our affiliate program, you will be supplied with a range of banners and textual links that you place within your site. When a user clicks on one of your links, they will be brought to our website and their activity will be tracked by our affiliate software. You will earn a commission on that sale. Anyone can join this program. We do provide 25% commission for each sale.

&nbsp
Netfirms - powers over 1.2 million businesses to online success every year with all-inclusive web hosting solutions and domain names. Our commitment to providing positive customer experiences through high-quality products, support, and technology has made Netfirms one of the fastest growing web hosting companies in the world. We offer generous commissions on ALL of our hosting products, including domain names! Commissinon range from 42.00 per sale on domain names to $140 for annual Business Hosting Plans.

&nbsp
Nethosting - At Nethosting.com our philosophy is founded upon traditional business value: patience, honesty, hard work, and loyalty. Our mission is to provide our customers with quality services, outstanding reliability, and value, in addition to supporting them with exceptional customer service. We set ourselves a step ahead of the competition by becoming averse to the "quick fix" mentality that sacrifices quality. Our highly trained and experienced employees are our most precious resource. Our enjoyable, productive work environment fosters effective teamwork and dedication to the customer's every hosting need. As a service company, we recognize that customer service is the foundation of our success. Earn 10.00 USD - 390.00 USD per sale.

&nbsp