Internet Services Affiliate Programs
Page 4 of 5
Page 1, Page 2, Page 3, Page 5
NordVPN - NordVPN applies military-grade encryption to all the data you and your employees send or receive over the Internet. That includes sensitive customer data and any other confidential information. Protect yourself and your employees from the risk of using unsecured public hotspots. Whether you connect from an airport or a local Starbucks, NordVPN ensures that your online data is safe from cyber threats. NordVPN's distinct feature is that it fully functions in the Middle East as well as China and it can be said that not many other VPN providers work there. The need for VPNs has grown and we ensure high Conversion Rates in the said countries. By adding NordVPN with a tracking link on your website, you will get commissions (up to 100%) for every sale you made. We are also ready to discuss CPA based partnerships.



&nbsp
One.com - has a very attractive product - high quality at an aggressive price. As something quite unique all new One.com customers also recieve a Google Adwords Coupon worth €50 (or $50),- when signing up for any of the Web hosting package. The above combination is probably why we are constantly increasing our market share all across the world. In spite of the low price of the product, we offer a competitive affiliate commission of EUR 15 per Web hosting package sold (or local currency equivalent if your account is not in EUR). One.com is an innovative supplier of web hosting services. One.com was established in 2002 in Denmark and is today one of the leading companies in Europe within the provision of domain names and sales of web hosting services (or Webhotels, as we like to call them). Since the foundation of One.com (B-one) in 2002 by Jacob Jensen, One.com has experienced constant growth and has, today, more than 700,000 customers in 149 countries and handles more than 48,000,000 e-mails and 5,500,000,000 web page queries every month. Today, One.com has 100 employees, a healthy, strong financial position and is fully geared to meeting the potentials and challenges of the future. Earn €15.00 per sale.

&nbsp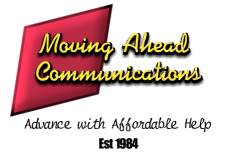 Personal Virtual Assistants - An Outsourcing Team Solution - Get help from your own personal virtual assistants, an outsourcing team solution. And you can advance with customized content & other products plus business support services. You not only get help to complete your tasks, projects, to do lists and other work, you get customized targeted content, products and services. This means you get your info out there working for you - automatically - leaving you free to do other things! You can earn 10% per month on our multiple Recurring Programs ) - popular ones range from $357 per month to $500 per month. PLUS earn on Store purchases like those in our $99 Super Saver Menu (Hot-Selling Items!)





&nbsp
PixMac - Earn up to 50% of Pixmac's earnings. Regular income forever. Commision from both sides - purchase and sale. Real-time reporting Link to any page. PIXMAC is here to be the fastest, most usable and reliable microstock agency out there. If you're looking for the best picture or just trying to sell your best shot PIXMAC is here to be your perfect tool, with accurate search results, helping the users with each step.





&nbsp


Pro Host ONE Website Hosting - Earn 20% on all hosting account orders for the life of the customer at ProHostONE. All you need is 5 referrals of equal value hosting, and your hosting is FREE. Long lasting 90 day return cookies earning you credit even 3 months later. Earn up to $100.00 per sale, including all web design and optimization orders.

&nbsp
PureHosting - is a UK based web and data hosting company providing professional business hosting, virtual and dedicated server solutions. We maintain a 99.99% uptime guarantee, providing our valued clients with complete satisfaction and piece of mind. Create your Account online and purchase any of our Shared Hosting, Virtual Server and Dedicated Server solutions and administrate your account from a user-friendly back office. We provide a high quality product and service at competative prices and offer quarterly and annual (10% discount) billing options. We provide our customers with professional telephone, live chat and email support services during normal business hours together with 24/7 emergency support to ensure your total piece of mind. We are offering affiliates up to 10% Rev-Share commission for life, meaning you get commissions for each quarterly or yearly bill, as well as upgrades and renewals, not just the first sale.

&nbsp
PureVPN.com - is a global virtual private network provider focused on quality, freedom and choice of connectivity. Its service includes a spectrum of countries where the user can connect without limitations no matter how many times you switch between multiple locations. All VPN locations have specialties that empower our customers. Earn 50% commission on sales.

&nbsp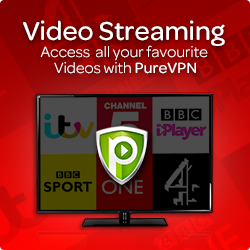 Pure VPN

- is a global virtual private network provider focused on quality, freedom and choice of connectivity. Its service includes a spectrum of countries where the user can connect without limitations no matter how many times you switch between multiple locations. All VPN locations have specialties that empower our customers. Our Commission Structure is: Monthly Subscription: 100% Commission; 3 Month Subscription: 40% Commission; 6 Month Subscription: 40% Commission; 12 Month Subscription: 40% Commission. Pure VPN also offer "Recurring Commission" on all plans which is: 35% Commission.





&nbsp
Qhub.com - is now the leader in Q&A and FAQ Software. It's the simplest way to add fully featured, beautifully designed Q&A and FAQ pages to any website. It's also an awesome way to set up your own online community, in less than 5 minutes. Qhub is fully hosted with nothing to download, has almost 7500 active customers, and is used by pretty much anyone - business, group, club or society - to really engage, understand and help their users and members. And we ranked number 1 in Inspired Magazine's Q&A Website review! To launch our new Qhub.com Affiliate Program, we're offering : A strong 50% on all sales to all new affiliates. With sales amounts between $19 and $79, that's a commission to you of between almost $10 and $40 per sale, ongoing! Yes, because Qhub is subscription based software, you get paid every month as long as the customer remains subscribed.



&nbsp
Register.com - is one of the leading providers of domain name registration and Internet services to small businesses. We not only have one of the lowest refund rates in the industry, but also the highest commissions. Depending on sales volume, Affiliates earn 25-50% commission on all products sold. We also provide fantastic Affiliate support by consistently uploading new banners, providing timely payment and being as responsive as possible to Affiliate needs.







&nbsp


ResidualWebsites.com - A Residual Website is a SEO optimized site based on a particular topic to create residual income in the form of affiliate payments from Google Adsense, SearchFeed, CickBank and Kontera. As well as others of your choosing. A ResidualWebsite goes beyond being just being an adsense ready website. It is a complete plug-n-play solution, just input your affiliate IDs and the site does the rest, automatically pulling in fresh content from content providers (NO EXACT DUPLICATE CONTENT SETS) as well as the latest ads from affiliates creating very good climates for search engine traffic. Plus all of our sites are fully integrated with Google SiteMap compatibility as well as Google analytics. Topped off with a easy to use control panel for even more ease of use and functionality. Earn 30% Commission PLUS $1/mo. re-occurring residual income. 2-Tier Refer affiliates and make money too. That is at least $17.70 a sale plus $1/mo. of passive / residual income can be at most $300 a sale! 2-tier! Refer affiliates and make 30% of your referred affiliates earnings. That would be at least $5.25/ea. sale. + $0.30/mo. from your referred affiliates.

&nbsp


Rose Hosting - is a service of Rose Web Services LLC, a privately owned St. Louis, Missouri based company, founded in 2001 with the vision of becoming a leading provider of business and personal web hosting solutions. By focusing on quality equipment, stability and customer support, we set ourselves apart from our competitors. We offer unique, user friendly solutions for personal or business use. Many hosting companies oversell bandwidth and space to make it appear that you are getting a fantastic deal. We never oversell bandwidth or disk space, or any other resource, so you can always rest assured that you are getting exactly what you pay for, a fantastic but at the same time a realistic and sustainable deal. RoseHosting.com was the first and only web hosting company in the world to offer commercial Linux virtual servers back in 2001. To verify this, feel free to check the archive.org archives here. Then, check our competitors at archive.org and see for yourself that they either did not exist or were only offering shared hosting services at that time. When customers choose RoseHosting.com, they get the peace of mind they deserve, hosting with an industry leader that combines great value with excellent service, 24/7 support, 100% guaranteed uptime and a 30-days money-back guarantee! This is an offer to generate for yourself a steady, residual income stream. Join our VPS affiliate program today and start earning commission payments from your website in no time, just by placing our banners or text links on your site. We provide all of the tools necessary for you to convert your existing traffic into sales. Earn 50% commission on the first month's payment from your referrals and 20% monthly commission on every subsequent payment from your referrals.

&nbsp
Scriptoffice - offer top selling scripts, whether you are running news site to generate online income through affiliate, coupon, classified, press release our scripts will save your time and help generate high income. Affiliate Niche Script combines the power of Amazon & eBay's API in one powerful, flexible, easy to install Affiliate Store Builder. It includes a fully customizable templates, Amazon + eBay + AdSense integration, Advanced SEO settings, and many other useful settings and plug-ins. With this script you can create your own online store and earn up to 15% on amazon and earn income from eBay, Google AdSense and others. This script is easy to use and easy to integrate to any design. Our Classifieds empowers your on line community with effective tools to attract and retain more visitors to your web site. It enhances your web site with inclined site traffic, automated content creation and additional revenues.Our Classifieds Script is the best choice for your online auto sales business. Number of advanced features, easy customization, and powerful administration panel makes this classifieds software perfectly suitable for auto classifieds portal or for auto auction website. By Selling Coupons beside with Full page Advertisements for your Advertisers and Clients you boast the aptitude and flexibility to tender a more well-organized, cost cutting, earlier and more supple way for your clients to promote, somewhat than marketing in a local broadsheet. Your customers will be grateful for the easiness of creating and control their Full Page Coupon and Business advertisement Page right away online 24 hours a day 7 days a week. Press Release Script is the most innovative solution you need to launch a customizable content driven web site in the shortest period of time. From user-friendly customization options to easy content creation process, Your Press Releases Site prides itself in content authoring for its users… regardless of technical limitations. Our news script empowers your on line community with effective tools to attract and retain more visitors to your web site. It enhances your web site with inclined site traffic, automated content creation and additional revenues.Our news Script is the best choice for your online news site. Number of advanced features, easy customization, and powerful administration panel makes this classifieds software perfectly suitable for news portal or website. As an affiliate of Scriptoffice, you can earn 40% commission per sale made through your efforts.

&nbsp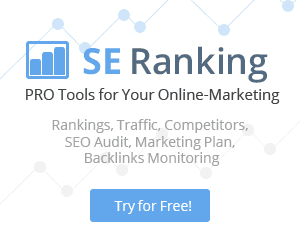 SE Ranking - give you simple, powerful tools that make SEO tracking fast and easy. Monitor daily changes, measure keyword performance, and improve rankings with simplicity. You don't need any special skills to be a successful SE Ranking affiliate - in fact, you don't even need to own a website to become one! You can use your blog, your Facebook account, Yahoo answers, Adwords articles, forums, etc. to place links to our website, provide consultations concerning our services, or simply recommend them to others. Get 25% commission from each sale!






&nbsp
Searchmetrics - is the pioneer and leading global enterprise platform for Search Experience Optimization. Search Experience Optimization combines SEO, Content, Social Media, PR and Analysis to create the foundation for developing and executing an Organic Search Strategy. It places the spotlight on the customer, contributing to a superior and memorable purchase experience. You receive 30% commission for all Searchmetrics shop sales that are concluded through you. We are also rewarding upgrade purchases within the 120-day cookie retention period if the customer pays for at least a full month. For every free registration your earn 15 cents.

&nbsp
SEOprofiler - is a cloud based Internet marketing software tool that helps business owners to get higher rankings on search engines such as Google and Bing. SEOprofiler is the main product of Axandra GmbH. Our company that has been developing Internet marketing solutions since 1997. We developed the first website promotion tool for Apple Macintosh computers, one of the first pay per click optimization software tools and the extremely popular Windows SEO software tool iBusinessPromoter (IBP). Internet marketing is our passion. This is a fast-changing market. Adaptation to constant change and continuous improvements are the key to success. We continually improve SEOprofiler to make sure that it works with the latest changes of Google and other search engines. We pay our partners up to 50% per sale and we pay on time, every time.



&nbsp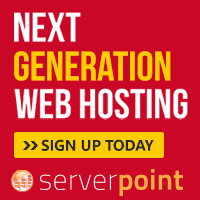 ServerPoint and ColossusCloud - are seeking affiliates that are hungry for new opportunity. By joining our program, you can earn $65 on every ServerPoint and ColossusCloud product including Shared Hosting, VPS Hosting and Dedicated Hosting. Our custom-built award winning hosting platforms provide performance and reliability unmatched in the industry. Reasons to be a ServerPoint/ ColossusCloud Partner: Most web hosting companies are just resellers of another company or just lease someone else's infrastructure. We don't. We own and operate our infrastructure. We do not outsource our infrastructure to a third party. We own, control and have physical access to all our servers and network infrastructure. We have built a highly integrated software platform that manages our entire infrastructure, from web hosting and email to large clusters of servers. ServerPoint.com was founded almost two decades ago and has remained independent ever since, having hosted hundreds of thousands of clients from around the world. Our business philosophy: creating services that are fast and reliable while also providing a personal customer service experience. Earn $65 per sale.

&nbsp

Sibername.com - is a full-service Canadian web-hosting provider offering a full range of web services including web hosting and domain name registration. Once you lead a customer to Sibername either by a license code or a banner link, your referral will have your name in the database as the agent. Any additional service ordered by your referral, no matter where they start they application from, gives you the same 40% commission for the first year and 20% for the renewal years.

&nbsp


SMTP2Go - Travelers with laptops or PDAs are often desperate when they find they cannot send emails when on the road. SMTP2Go provides an immediate solution to their problem. The SMTP service works from anywhere in the world - from hotels, Internet cafes, wireless hotspots, airports, home or the office. SMTP2Go is a top-ranking, high-converting Clickbank affiliate product that pays 75% commission on all sales (recurring and non-recurring). Perfect for any travel, business or email-related website!

&nbsp
Socialsprinters - is the industry leading SaaS provider and the fastest way to create applications for Facebook business page. Subscribers can add professional applications to their Facebook Page and start collecting new leads, sales or just entertain their customers. Everything in a few minutes. 8 reasons why customers buy from us: Rocket sales! Show products on Facebook page with our apps and increase the sales; No expensive market surveys! Get all the information needed about the customers; The number of followers on Facebook page will rapidly grow; Get new subscribers for newsletter; Create own Facebook apps and get fans engaged; Increase the popularity of brand; Keep the overview of statistics in real time; Turn fans into customers. Our affiliate partners earn 30% per sale. Please note that our cookie tracking period at set to 'never expire' so, you will get paid for all subscriptions and renewals.


&nbsp
SOS Online Backup - offers one of the most advantageous commission programs for our partners! Award-winning SOS Online Backup is a pioneer and technology leader in online backup. Established in 2001, SOS is one of the largest worldwide providers of online backup for consumers, small and medium businesses and IT/managed service providers.Generous 15% base commission rate on sales. Performance payout tiers up to 30%.







&nbsp
SpiderVPN
- is a UK based VPN hosting company, with servers in 17 countries across the world. We are the first VPN company to offer hardware router with all of our premium plans, giving an extra level of service and security to our customers. Affiliates are offered a 20% commission on our classic and pro plans and 30% on our service only plans. 2nd tier commission is also offered at 10% and 15% respectively.







&nbsp
The SSL Store - TheSSLstore.com is one of the largest SSL certificate providers globally. Platinum partner for VeriSign, GeoTrust, Thawte and RapidSSL. We buy SSL certificates in large quantities and pass the savings to you. All of the certificates you buy from us are the same exact certificates if you were buying directly from VeriSign, GeoTrust, Thawte or RapidSSL. We monitor the SSL prices very closely and adjust our prices accordingly. However, if you find it cheaper elsewhere please let us knows, we will match or beat the competitor's prices. Our price match guarantee will save you money and allow you to manage all of your certificates in one place. Earn 10% for Retail Customers - The simplest, most affordable way for business owners to earn their customer's trust, increase sales, and protect personal and financial information using SSL certificates; 5% for Enterprise Customers - Streamlined solutions for Corporations, Educational Organizations, Government Agencies, State, County and City Entities, and Civic Organizations to manage all their SSL certificates under one control panel; or 5% for Resellers - The industry's most flexible and lucrative program for IT and web solution providers looking to resell SSL certificates.

&nbsp
Stencil - is a powerful image creation tool that is used by social media marketers, bloggers and small businesses. Stencil is simple to use and built for speed, meaning anyone can create beautiful images quickly to double their social media engagement. We're always looking to invite more friends into our community of bloggers, creatives, marketing professionals and business owners. Earn 30% commission on sales.



&nbsp
Strikingly - has been a user champion providing an extremely easy solution for anyone to build a gorgeous, mobile-friendly website in minutes. Everyone needs a website for something: business, event, portfolio, organization, resume, etc, but not everyone knows how to code or design a website. We offer 4 highly competitive subscription plans for our customers (Limited or Pro, Monthly or Year Plans), and offer our affiliate partners up to 75% commissions!





&nbsp