Travel and Holidays Affiliate Programs
Page 3 of 5
Page 1, Page 2, Page 4, Page 5
Hotelopia - is one of the leading travel agencies, offering reservations for hotels, transfers and activity tickets. We make up part of Hotelbeds Group, an established and trusted provider whose head office is based in Palma de Mallorca, Spain. Selling hotels since 2004, our current portfolio boasts more than 70,000 hotels in more than 7,500 destinations worldwide.You will find our website available in 16 languages with the option to pay in 35 different currencies, so with a straight-forward 3 step booking process, and the option in many of our properties to pay online or wait until you arrive at the hotel, we´ve got everything covered to cater to your personal needs. All you have to decide is? where will you stay with Hotelopia? Hotelopia will provide you with all the marketing tools you will need to promote our products: large range of banners, links, product feed, search deep links, a co-branded page and much more! We will be updating our affiliates with all of our internal promotional activity, with information on our top converting destinations, best offers, featured destinations and special promotions. We offer our affiliates a generous commission of up to 6% per booking. See below an example of what you could expect to generate through our programme. With an 6% commission per sale on an average booking value of £250, you will earn £15 per booking!

&nbsp


Hotels.com - is one of the leading online travel brands across the globe. We offer customers a wide variety to choose from. Hundreds of thousands of hotels on the sire, ranging from 5-star luxury properties to B&Bs and serviced apartments with everything in-between. We offer Secret Prices which offer customer with exclusive prices and are not available on price comparison sites Special apps for mobile phones and tablets can also be downloaded enabling customers to book on the go with access to 20,000 last minute deals Reviews - Hotels.com offers over 25 million reviews on the site from users who have actually stayed in the hotels to ensure customers can make an informed choice when booking. Earn 6% commission on sales.

&nbsp
Hotels by City - Here's the deal, unlike other hotel web sites that pay 4-5% AFTER the guest checks out and issue you a check months later, Hotels by City are paying a flat rate of $10/booking for every booking that comes via your site. That includes cancelled ones as well!! So no longer do you need to wait to receive the commissions. It is run with automatic deposit so your assured of getting your commissions. Not only that but Hotels by City are now offering a 20% bonus on your 1st and 2nd sales!! So you earn $12 for each booking.




&nbsp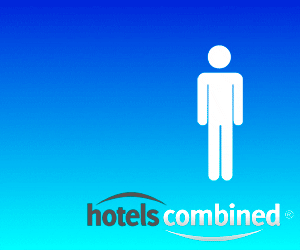 HotelsCombined.com - has unique conversion rates because they offer open comparison of hotel rates from all major reservation sources available on the Internet today. They search and compare over 400,000 hotel deals from over 20 websites. They are literally a Google of hotel sites. You earn 70% of all revenue generated by your visitors. You also get 1 year repeat action cookie and $10 (US) for joining the program. Probably the best value program in the hotel industry today.






&nbsp
Hotels Combined - The HotelsCombined.com Affiliate program is a world-leading, global hotel reservation program. You get paid 60% of every qualified Lead you refer to us, i.e. - every time you refer a user to HotelsCombined and they click through to one of our suppliers - you get paid. So you DO NOT need to wait for confirmed bookings to earn money. HotelsCombined.com has 235,000 unique hotels, in 225 countries worldwide. We offer the most comprehensive selection of hotels globally, backed by our Best Rate Guarantee, so your users will always get the best deal. High performing affiliates have an opportunity to earn more. Earn 60% commission on leads.





&nbsp
Iberia Express - is an innovative and dynamic airline company based in Spain. They offer flights in Europe and the company operates in code-share with LAN Airlines, Air Berlin, Japan Airlines, American Airlines, Avianca, Finnair, British Airways, Siberia Airlines y Royal Air Maroc. Earn 5.50 EUR per order.






&nbsp
Iberostar - The perfect holiday by the sea, on the best beaches in the world. This is what IBEROSTAR Hotels & Resorts offers. It is an ambitious and exciting plan, fulfilled at more than 100 hotels in 16 different countries around the world. Being an expert in holidays, Iberostar has designed everything to guarantee unforgettable stays. The Iberostar resorts feature countless rooms whose elegant décor is inspired by local styles. Impressive high-end facilities, modern centres offering innovative body and mind treatment, spacious gardens with fabulous pools. Plus, the high-quality service guaranteed by a professional team, a wide array of entertainment and sports activities, and an exclusive selection of culinary choices. As a brand, IBEROSTAR has earned the trust of customers, based on the company's philosophy and values. Now we want you to take advantage of these efforts through the Tradedoubler affiliate programme. Earn 7.7% commission on sales.


&nbsp
IHG Europe - IHG is an international hotel company whose hotels welcome over 150 million guests each year to over 693,000 rooms in more than 4,900 hotels across nearly 100 countries. Our nine hotel brands include some of the best-known and most popular in the world. Join our program, PartnerConnect, and start earning a 3% commission on consumed stays generated from your web site for popular hotel brands including InterContinental Hotels and Resorts, Crowne Plaza Hotels and Resorts, Hotel Indigo, EVEN Hotels Holiday Inn, Holiday Inn Express, Holiday Inn Club Vacations, Holiday Inn Resorts Staybridge Suites and Candlewood Suites.




&nbsp
Intercontinental Hotels - InterContinental Hotels Group is a leading global hospitality group, with over 3,300 hotels across nearly 100 countries and territories. They own and run Crowne Plaza, Holiday Inn and other top hotel chains. Every year more than 120 million people find a welcome at one of their hotels. Earn 3% commission on hotel bookings.




&nbsp

International Rail - global train tickets and rail passes - provides expert advice and a reliable booking service for overseas rail travel. The website provides information and live booking services for train tickets and rail passes throughout UK/Europe, USA/Canada and Japan. Earn (AU$) 2.50% Per Sale.

&nbsp
Irv's Luggage Warehouse - sells brand name discount luggage and travel accessories at GUARANTEED LOW PRICES! Irv's Luggage Warehouse offer free private datafeeds, lots of coupons codes, a search box to boost conversion rates and responsive management to support your efforts. Please note that Irv's Luggage Warehouse has a strict No SPAM policy. Double your earning potential by offering products form their sister company Executive Essentials which features the finest in pens, unique executive gifts and more at affordable prices! Earn 10% commission and commission bonuses up to 12%.





&nbsp
isango! - is a customer's one-stop shop to research and book the best tours and activities online from across the world in a hassle-free and secure way! isango! is a specialist retailer of more than 12000 tours and activities from 60+ countries. We have curated a great range of products to cater to everyone's needs. From a basic hop-on, hop-off tour to a 7-day trekking expedition in the Atlas mountains, all experiences are handpicked by our in-house destination experts. We work closely with local experts to ensure we deliver only the best to our customers. Earn 6% commission on sales.


&nbsp
itravel2000.com - itravel2000™ Guarantee's the lowest price on Vacations Packages, Flights, Hotels, and Activities, to destinations all over the world. Founded in 1994 itravel2000.com is one of the fastest growing travel retailers employing over 200 people generating hundreds of online transactions every day. This is a very high performing website with great conversion rates. Itravel2000's numerous promotions, events, contest and strategic alliances distinguishes itself from its competitors and positions the company at the forefront of the travel industry. Join Our itravel2000 Affiliate Program - Make More Money! Receive $30 for completed Vacation bookings, Receive $5 for completed Flight bookings* or $10 for completed Hotel bookings.

&nbsp
Jet2.com - is the North's leading low cost airline flying from 8 airports –Leeds Bradford, Manchester, Newcastle, Belfast, Blackpool, Edinburgh, East Midlands and Glasgow International. Jet2.com fly to over 40 European city, sun and ski destinations fm £13.99 one way inc. taxes including Paris, Rome, Nice, Toulouse, Prague, Krakow, Croatia, Barcelona, Majorca, Ibiza, Tenerife, Corfu, Crete, Cyprus, Geneva, Salzburg and Jersey. Jet2.com are offering £1.30 commission for all bookings originating from the UK and £3 per booking originating from non UK departure points. This programme also cross tracks with the Jet2holidays programme so you will also be rewarded with at least 3% on all holidays sold. Please note that you must be signed up to both programmes for cross tracking to work.




&nbsp
Jet2holidays - offers great-value package holidays to exciting sun and city destinations from nine UK bases: Leeds Bradford, Manchester, East Midlands, Newcastle, Birmingham, Edinburgh, Glasgow, Belfast International and London Stansted. Make the most of the low £60pp deposit, convenient flight times, 2 to 5* accommodation, and zero credit card fees. Extremely flexible, customers can choose the length of their holiday stay from 1-21 nights. Some fantastic destinations include the Balearics, Canaries, Mainland Spain, Portugal, Turkey, Cyprus, Crete, Sharm El Sheikh and, new for 2010, Tunisia, Madeira and Tel Aviv. Jet2holidays offers 3% commission on the first 10 sales per month and then award a 5% commission from the 11th sale onwards. The average basket value is £1,200 with average commissions of £36.



&nbsp
Just You - is the UK's leading escorted tour operator for single travellers who are keen to see the world with like-minded people. Prices include many excursions and all travellers stay in a room of their own, without paying a single supplement. As a member of the Just You Programme you'll earn up to 3% commission on online bookings and benefit from a 90-day cookie. It really is the perfect time to join, as the 2012 holiday sale is on now!



&nbsp
Kiwi.com (formerly Skypicker) - allows travelers to find and book the cheapest flights possible. With an extensive database of low-cost flights and traditional airlines, interactive map, and guaranteed arrival, the user experience skyrockets to another level. In-house developed special algorithms create unique flight combinations, which are often the cheapest offers on the market. Exceptionally true for long-haul flights. We are the pioneers in virtual interlining and our achievements prove it: 1,8 Million+ customers served in 2015; 20 Billion+ flight combinations calculated every hour; 30% month-to-month growth in 2015; 700 rockstars in the team + 55 currencies + 60 languages supported. To make sure our customers get the best service possible, Kiwi.com Guarantee is here to provide cover in case of delayed/missed flights, just like traditional interlining does. With our 24/7 customer support, they never miss their destination! Due to our success and rapid growth, Kiwi.com (Skypicker) has been featured by Business Insider, The New York Times, USA Today, Le Figaro and other top business magazines. We are simply changing the online air travel industry with your help! Earn 3% per transaction. Kiwi offer a content widget which you can embed on your site or blog, like this Kiwi Flight Search page.

&nbsp
Lifeproof UK - Hit the waves, the slopes or the trails with your device right by your side. LifeProof cases and accessories let you pack your tech along on your adventures, keeping you connected every soggy, snowy, muddy step of the way. Earn 10% commission on sales.



&nbsp
LondonTheatreDirect.com - offers tickets for London plays, musicals and comedy shows. They also provide attractions tickets and pre-theatre dinner packages. Through a secure live booking system, customers are able to book tickets in real time, in advance, or at the last minute. As an official agent of London theatre, LondonTheatreDirect.com holds ticket allocations with all major West End venues. Earn up to 3% commission on sales.

&nbsp
Lonely Planet Publications - Founded over 30 years ago, Lonely Planet is the world's leading publisher or travel books with over 600 guidebooks covering every corner of the planet. These include regional guides, country guides, and city guides. Lonely Planet also produces phrasebooks and a number of non-destination specific products such as pictorials, travel literature and coffee table books. Lonely Planet provides a flat commission of 15% on sales.







&nbsp

Lookupfare - is an online travel agency based in US. Lookupfare provides diversified travel services, exceptionally high conversion rates and quality customer support. We encourage you to add our creatives to your website today. Simply click on "Get HTML" for each banner or text link, then copy and paste your unique affiliate code for that creative directly to your website. We have a number of different banner sizes and text links for you to choose from. It's that easy! Start earning commissions now with Lookupfare. Earn 5.00% commission on sales.






&nbsp
Mapsinternational.co.uk - is a fast growing online map shop. We produce and sell the best selling world wall map along with a large range of other wall maps. We also hold a number of different travel map titles with hundreds of destinations as well as a range of gift products such as globes, atlases etc. Basically there's something on mapsinternational.co.uk for everyone. There's a large range of products and prices for business customers and consumers. Maps International has a great reputation for top quality products, very competitive prices and the best customer service. We'll pay 6% commission.

&nbsp


Maskon Travel - are the excursion marketplace Maskontravel.com, present in more that 80 countries and 500 cities, that offers the best excursions, transfers, museums tickets, day trips and activities around the World in various languages. We are looking for New Affiliates. Who can become our Affiliate: 1) Travel websites owners; 2) Travel Blog (Owners of various channels and social network groups); 3) Online Travel Agencies (That want to sell tours and activities to their customers); 4) Travel Agencies(That need trusted guides around the World). Create your account, it is free and very simple! Benefits of registering as our Affiliate: Commission 8% on sales. Duration of the Cookie is set to 365 days. Commission Referral 20%. Earn on every successful booking. So if you have a desire to sell excursions and tours around the World you simply need to register on affiliates area and then use the marketing tools as links and widgets that you can take from your personal account. The last step is posting its where you want to promote products.

&nbsp


Mercury Direct - is a leading provider of package holidays in the UK to destinations within Europe (Malta & Gozo, Cyprus, Egypt, Madeira, the Algarve, Tenerife, Spain and the Greek Islands) as well as Worldwide (Sri Lanka, Kerala, Bali, Mauritius, Australia, Thailand & Cuba). We are fully ABTA and ATOL bonded and our site has an upgraded security certificate, namely a Verisign Extended Validation SSL Certificate which helps to diminish the effectiveness of phishing attacks against your clients and ensuring that all monies paid by them are secure and protected. Along with Mercury Direct's wide range of destinations we offer a range of USPs including the ability to fly from 24 UK airports, buy one week get one free, three weeks for the price of two, and no single supplement offers as well as unique site USPs including a large volume of Web 2.0 content including hotel videos and virtual tours. Mercury Direct are paying 3% commission on valid sales.

&nbsp