UK Autos and Cars Affiliate Programs
Aerosus.co.uk - is one of the leading online stores for aftermarket air suspension parts, property of AT Parts Germany GmbH. With more than a decade's experience and thousands of satisfied customers all over Europe and the world, Aerosus is an established brand well known for its high quality products and affordable prices. We have a narrow focus on air suspension parts including air struts, air springs, shock absorbers, air suspension compressors for: Mercedes-Benz: CL (W215, W216); CLS (C219, C218, X218); E Class (W211, S211, W212); ML (W164; W166; ML63 AMG); GL (X164; X166); R Class (W251); S Class (W220; W221); SL (R230; R230 AMG); Vito (W638); Viano (W639); Sprinter II (W906); Maybach (57/62) Audi: A6 (Allroad Quatro; C5 4B; C6 4F; S6), A8, Q7 BMW: 5 Series (E39; E61; F07/F11); 7 Series (E65; E66; F01/F02/F04), X5 (E53, E70); X6 (E71, E72) Land Rover: Discovery 2, Discovery 3, LR 4 Range Rover: P38a / MK II / LP, L322 / MK-III / LM, Sport VW: Touareg, Phaeton Citroen: C4 Picasso/Grand Picasso Bentley: Continental GT; Continental GTC, Continental Flying Spur, Continental Supersports, Mulsanne Porsche: Cayenne Renault: Espace, Master Iveco: Daily 35-50 Jaguar: XJ X350, X351 Hummer: H2. Guaranteed £ 8 commission per sale, £ 10 when you reach 20 sales and £ 12 when you reach 40 items sold.

&nbsp
Anyvan - is a web-based service that matches customers who need goods moving around the UK with courier companies already travelling to those areas, saving both money and CO2 emissions. Customers can save up to 85% on standard delivery costs as a result of the Transport Provider already going to their desired area and therefore is willing to ship their item for less. ANYVAN has created the "The Delivery Auction Site" – a powerful online tool that redefines the transport industry as we know it, giving massive benefits for both customers and transport providers. So there is no better time to sign up to ANYVAN and get your banners live. Earn 20% commission on sales.

&nbsp
Auto Europe - For over 60 years, Auto Europe has been a leader in worldwide car rental services and helped over 10 million travelers find the best options when traveling abroad. Through our long-term relationships with top suppliers like Hertz, Avis, Enterprise, Europcar, National, Budget, Dollar, Buchbinder and Peugeot we offer travelers the best rates at 20,000 pickup locations in over 180 countries worldwide. The Auto Europe Advantage: Compare Rental Companies for the Best Rates; Free Cancellation Up to 48 Hours Before Pickup; Ready-to-Go Pickup Guarantee; 24/7 Service Hotline from Pickup to Dropoff. We would love to partner with you as an affiliate to earn high commissions on all referral bookings from your site, while providing you a trusted resource to share with your audience. With average bookings of over $400, earnings add up fast. Earn 5% commission on completed car rentals (AOV over $400) with Auto Europe, while providing your clients with the best rates & service in the industry!

&nbsp
Avis Car Hire - began in 1946 when Warren Avis opened his first car rental location at Willow Run Airport, Detroit - the first car rental operation at an airport location. Today Avis is Europe's leading car rental company serving over 8 million customers annually through 140 rental locations in the UK, and 4,000 worldwide. "We Try Harder" is the spirit of Avis and the promise it strives to deliver on. Energy, enthusiasm, innovative industry leadership and an ethos of continuous improvement have characterised the company throughout its long history. They offer a wide range of products and services to meet customer needs and a choice of cars from over 40 different models. As a leading, globally known brand in the travel industry with excellent online rates, conversions are extremely high. Bookings not made on avis.co.uk will not be paid commission so ensure all traffic is directed to the UK website! Avis are offering 8% commission on all Sterling bookings made on the avis.co.uk website - which account for the majority of transactions.

&nbsp
Back2you.com - supply a wide range of GPS Tracking Devices. We supply GPS Trackers for vehicle tracking as well as personal tracking units for protecting your family or pets. We one of the cheapest fleet tracking providers in the UK. Earn 10% commission on sales.







&nbsp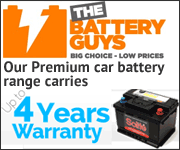 The Battery Guys - is a supplier of vehicle batteries (cars and vans mainly). We focus on offering a quality service as well as reliable batteries. We offer customers next day free delivery to ensure they get their battery as soon as possible, as well as 4 years guarantee on most batteries – this means that we are often top choice for customers. The Battery Guys has an average order value of £50-60. Affiliates will receive a 5% commission for monthly sales of £500. Any sales above £501 will recieve a 7% commission rate. We have peak sales in autumn – early spring, so now is the perfect time to sign up to our new affiliate program. If you have any questions regarding our program please get in touch.




&nbsp
BSP Auto - has a network of over 500 car rental companies with ALL the top car hire suppliers for choice of brands you and your clients love, with more than 20,000 locations in over 160 countries. Thanks to its experience, BSP Auto offers attractive negotiated rates up to 20% cheaper than direct rental companies. Earn 6% commissiion on sales.







&nbsp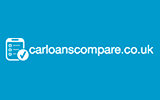 Car Loans Compare - compares over 100 loan products in order to find the most competitive finance deal for each individual customer from leading car finance providers and pays industry leading Affiliate commission on a per deal basis. Through intelligent software systems we will ensure the process is fast, easy and effective. Not only giving the best finance deal we can find, but assuring a very high quality service. Main customer advantages: Comparing over 100 loan products from leading loan providers including Close Brothers, Barclays, Marsh Finance, Paragon Bank, Tesco Bank, Zopa, 1st Stop & many more. We offer Personal & Car Loans from 3.8% APR for Excellent Credit customers, have good rates for Good and Average Credit and can help most people even with poor credit / CCJs! Your trusted car buying friend, we will help customers all the way through the process. From Comparing Loans through to helping source the car! Getting the Finance in place now to putting customers in a position of power with the Car Dealer! First rate customer service throughout the process to giving customers an almost instant finance decision and comparison - keeping control of application and the process! We will help customers whether it's Excellent, Good or Average Credit, are self-employed, or have Bad Credit / CCJs. We are here to help 24 hours a day, 365 days a year! £225 commission will be paid out on each successful loan paid out.

&nbsp
CarTrawler™ - is a next generation global car rental distribution system, now serving over 95 international airlines and over 1,500 online partners, enabling its customers to access pricing, availability and bookings from over 450 car hire suppliers in 134 Countries globally in real-time, from within their existing sites. By integrating CarTrawler technology into booking engines CarTrawler facilitates the dynamic cross-selling of car rental a high yield, uncomplicated product - into Airline, Hotel, Online Travel Agents (OTA's), National Tourism Organisation & Travel Agency Call Centres across all customer touch-points. "Generating immediate revenue, the fully customizable CarTrawler™ technology offers real-time access to car rental availability and seamless integration with the Partner's website through a multi-lingual AJAX Booking Engine." CarTrawler™ provides proven technology to generate revenue through implementing a stand-alone booking engine solution for car rental in the travel industry or dynamically packaged with your existing product suite. Customers can choose to use their own branding whilst offering a seamless transaction for the customers. CarTrawler™ technology is designed to accommodate "pay on arrival" bookings. By offering customers the ability to pay a small deposit upon booking and paying the balance on arrival, CarTrawler™ is able to provide customers a streamlined, customized booking experience leading to high customer retention and satisfaction with transparent pricing in the CarTrawler™ system increasing customer confidence. This payment option offered through the CarTrawler™ solution has had proven success, "no-show" rates are among the lowest in the industry. CarTrawler™ processes all commission payments on a monthly basis through an automated electronic funds transfer. Partners earn a very competitive commission, based on bookings milestones. Check out the Cartrawler Booking Form you can add to you site.

&nbsp
Click4gap - are specialists in the niche car insurance market offering both Gap Insurance and Used Car Warranties online through our dedicated sites: Cargapinsurance,co.uk, Click4Gap.co.uk and Click4warranty.co.uk. Like all our sites we are not a broker. Together with our specialist UK motor related insurance partner, Red Sands Insurance Company (Europe) Ltd, we design bespoke policies for the discriminating online buyer who is looking for quality, value, protection and service. All our Insurance products are unique and have been designed by us with a core focus on consumer needs. They provide the widest possible choice, the most comprehensive cover and the simplest yet informative websites from which to purchase. All policies are delivered electronically at the most competitive premiums. We pay £22.50 per sale, increasing to £30 per sale for 6 or more per month!

&nbsp
Desperate Seller - is arguably one of the best car advertising websites on the net. Our unique service allows car sellers to advertise their vehicles on a massive 101 car websites within minutes. Established partnerships with top advertisers such as Whatcar, Carsource, Fish4 and Friday-Ad (to name a few) has enabled them to offer the "Ultimate Car Advertising Package". They are now one of the top 5 largest classified websites on the internet. Their service is extremely attractive to any visitors who are looking to either buy or sell a car as they only charge £29.99. Desperate Seller run an in-house affiliate scheme which allows you to generate revenue by allowing your users to search for cars. Place widgits on your pages and earn up to £100 per month on the searches you refer.

&nbsp
easyVan - is a leading UK van rental brokerage firm based in London. It is part of Sir Stelios' easyGroup of companies and works with brands like Europcar, Sixt, and Thrifty to provide the best value van hire for work or domestic use. The van rental market is fragmented and competitive so it can be a difficult task for consumers to find the best value. And while there are some van hire companies that are known throughout the UK, often the best value prices can be found with local players that most people wouldn't have heard of. This is where easyVan comes in. By providing prices from a wide range of van hire companies, both big and small, we can help to find the best deal for you in over 100 locations around the UK. And because we're part of Sir Stelios' easyGroup of companies you can be sure that we are determined to provide more value for less, simply and quickly. Earn 5% commission on sales.

&nbsp


EBC Brakes Direct Limited - sell all EBC Brakes products for both the automotive and motorcycle market. High performance brake pads and discs, in standard, sport and race versions for every vehicle on the planet. Select from thousands of products online. Secure on line ordering. We pay affiliates 3% commission on sales. EBC Brakes Direct offer the entire range of EBC Brakes products, online ordering, fully searchable catalogue, UK and Worldwide delivery. EBC Brakes make world class brake components for Automobiles, Motorcycles, Mountain Bike, Shifter Karts and more ... They stop them all! No PPC advertising is allowed.

&nbsp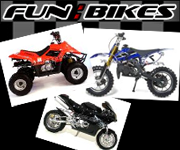 Fun:bikes - are specialist suppliers of a wide variety of mini motos, midi motos, mini moto parts and bike spares to customers from both the consumer and trade markets. We have been established for over 3 years and were launched to meet the growing demands of the exploding mini moto parts market (in the US mini motos are known as 'pocket bikes'). Earn 7% commission on sales.







&nbsp
Goldcar - Travelling the world together since 1985. The company, with more than 30 years of experience, currently has more than 80 car hire offices, located at major airports and tourist destinations. A wide network of customer service present in Spain, Andorra, Portugal, Italy, France, Greece, Malta, Netherlands, Romania, Croatia, Morocco and Mexico. The group offers its clients more than 50,000 vehicles of which more than 80% are renewed every year, providing one ne of the youngest fleets in Europe and a highly skilled workforce of over 1,000 professionals dedicated to providing clients who trust in Goldcar's transparent and innovative quality of service. The most competitive commission rates in the market: 6% per sale. Enjoy a promotional commission rate of 8% per sale until 25th January 2017.



&nbsp
Haynes - is the worldwide leader in automotive repair manuals and DIY guide books across a range of topics as diverse as maintaining your computer and extending your home to surviving the zombie apocalypse! Our success is built on providing a wide range of repair manuals that are based on a complete strip down and rebuild of the original model. Provided in both Digital and Print formats and operating across the USA, UK and Australia our RRP unit prices are: Automotive Manuals: Digital Manuals (one year subscription)– from £20.00 or $29.95 (USD); Printed Manuals – from £22.99 or $29.99 (USD). Motorcycle Manuals: Digital Manuals (one year subscription)– from £23.00 or $29.95 (USD); Printed Manuals – from £22.99 or $45.95 (USD). General Interest Manuals: Printed Manuals – from £22.99 or $22.49 (USD). Haynes Publishing is marketed heavily online with our adverts appearing on the first page of Google and the Yahoo network for all the main search terms coupled with high natural rankings. We offer a 30 day cookie period and by listing Haynes on your website, you can earn great commissions for every customer you send through: Print Manuals - 10% - 20% Digital Manuals - 10% - 20% General Interest Manuals - 10% - 20%.

&nbsp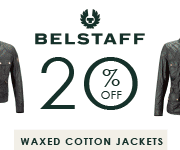 Holden Vintage & Classic - mail order company was established in November 1988. Now located in Bromyard in Herefordshire, England, the company has developed in parallel with the worldwide interest in period motoring. The company started as Lucas electrical specialists for which we are renowned. The product range has now been widened to cover many other items including motoring and country clothing, accessories, books, DVDs and tools for the garage or workshop. We supply a vast range of classic car parts, motoring accessories for the car enthusiast and a wide range of motoring clothing including Belstaff jackets, Aviator jackets, goggles, gloves and helmets. Earn 5% commission on sales.




&nbsp
Hov Pod - The Hov Pod is a personal leisure hovercraft, a unique 3 person vehicle capable of speeds up to 45 mph over any flat surface. Hovercraft Fun! Hov Pod hover craft float on a cushion of air; they hover across sea, lakes, rivers, grassland, marsh, sand, snow and ice! Hov Pods are safe, reliable, durable, easy and great fun to fly, designed to make leisure hovercraft ownership easy. The ultimate big boys toy, yet fun for all the family - enjoy the unique sensation of travelling on a cushion of air. The Hov Pod has been designed to make leisure hovercraft ownership easy, HovPod have popularised hovercraft technology for leisure use. Until now, most small hovercraft has been limited to self-build kits and racing craft; this approach is different, HovPod focus on ease of use, reliability, durability and safety. You don't need to be a pilot to drive one, the Hov Pod design is so easy that after 10 minutes you will have mastered the basics. Hovpod pay $1000 per sale, have automated software to track commission, also offer opportunities for promoters and dealers, great also for rental income.




&nbsp
InterRent EU - is the new international car rental low cost brand from the Europcar Mobility Group Low Cost Business Unit. We just want to give you some reasons to sign up to the InterRent affiliate program: You'll be working with a brand supported by Europcar Mobility Group (Europcar, Goldcar, Interrent, Ubeeqo and more) https://www.europcar-mobility-group.com/. You can earn up to 8% commission on each sale you make! We work with almost every type of affiliate although we review each petition manually. We don't deduplicate Google brand searches or retargeting. We ensure we verify sales on a monthly basis valid.





&nbsp


LD Motorcycles - LDMotorcycles.co.uk is the place to find motorcycle accessories and clothing that stand out from the crowd, by sourcing products from overseas we ensure that our customers receive products that they wouldn't usually find online! We are offering a 4% commission on all sales made through your motorcycle related website.

&nbsp
Looking4Parking - is a world leader in Airport Parking. We offer a range of excellent commissions and a user friendly website to guarantee high conversion. Offering the world's leading comparison brand, Looking4Parking know more about Airport Parking than anyone else. We pledge to give the best customer service, all of the time. Our team are here to answer any queries you may have. We endeavour to make every airport parking experience a pleasant one. Dedicated account handler. Attractive commissions – per product type. Unique, market leading website with a conversion rate of 15%. Average cart / basket value of £50. Commission available is default 3% negotiable dependent on booking volume.

&nbsp
Maxpeedingrods - with over 10 years experience in automobile aftermarket, specializes in high performance racing parts, engine parts, with the combination of advanced manufacturing techniques, professional and innovative staff, and continuous programmers investment. We are standing here as a reliable team for any tuning projects. Earn 8% - 12% commission on sales.







&nbsp
Motorcycle Parts and Accessories - stock over 9000 parts..from mighty to mini, Motorcycle Parts and Accessories deliver it all. Start Earning money with your website! If you have a website or a newsletter, you can earn substantial income... every month! Motorcycle Parts and Accessories offers one of the highest commissions in the industry: earn up to 8.5% commission on every sale. The average order level is high, meaning a high average commission payout per order.

&nbsp
NSR Network - Nationwide Service Repair Network specialise in car servicing, MOT testing and mechanical repairs for almost every make and model of car. We help customers make huge savings with prices starting at just £89.99 for a Service and £39 for an MOT! Research has shown that our prices result in a saving of up to 60% compared to Main Dealers! We only work with the best independent garages throughout the UK. All garages have been audited and our Network Managers ensure your vehicle obtains the same high standards of servicing you would receive from Main Dealers. All the garages use manufacturer equivalent (OE) parts that will not invalidate any warranty and all work carries a 12-month / 12'000 mile national guarantee. We promise to deliver exceptional service and we'll even collect the car from home or work, free of charge! Offering 6% commission for all complete bookings. (Please note this programme is on second level sales so the order will track as 1p then upgraded to a further 6% when the customer has completed the service/repair/MOT).

&nbsp
Q-Park - One of the top three car park providers in Europe, Q Park arrived in the UK in 2001 and has built a strong reputation for its award-winning premium parking facilities in city centre locations. Q-Park is an award-winning parking company, offering premium parking facilities in city centre locations throughout the UK. Q-Park car parks are safe, secure, clean and well-lit with unique interior and exterior designs. Customers can use a variety of additional services such as free umbrella and baby buggy hire. Q-Park is an independent international parking company with good to strong market positions in many European countries. We fulfill the need for quality parking solutions at strategic locations. We have a recognisable house style, trustworthy image, solid overall performance, hospitable people and an outstanding financial base. Commission 5% with a possibility of an increase to 10% dependent on activity.

&nbsp