UK Phones and Phone Services Affiliate Programs
192.com - is the UK's leading people finding website, attracting over three million unique visitors every month! People typically come to 192.com for three main reasons: To search for friends and family that they've lost touch with; To complete an address/find a phone number for someone they're already in touch with; To verify the identity of someone they've just met or are trading with online. Since directory enquiries and people searching is a service that people need every day, embedding 192.com's search forms into your site can instantly add functionality and revenue for you – this is ideal for portal, content and search sites. 192.com's campaign is equally suitable for vertical specific sites, for example: Genealogy & family sites can promote 192. com's ability to find distant, living relatives; Wedding sites can promote 192.com ability to find address for all your wedding invitations instantly; Dating sites can promote 192.com's ability to verify where a person lives and who they live with so you can be sure that the person you're meeting is being honest with you. In addition, 192.com provides access to Company Credit Reports for 2.3 million businesses in the UK. This is a great offering for B2B sites as users can receive a credit risk score and see a full history of financials and directors before they start trading with another business. Content, Search and Email affiliates earn: 20% commission when total sales are up to £2500; 22% commission when total sales are between £2501 and £3999; 25% commission when total sales is greater than £4000. Discount and cashback affiliates earn 10% commission on existing business and 20% commission on new business. 192.com also pay £1 CPA on a sale of a basic company credit report and £2 CPA on a sale of a full company credit report and company documents (the most popular item).

&nbsp
buymobiles.net - is one of the UK's leading mobile phone websites, featuring the largest range of offers and free gifts (such as TVs, laptops, consoles, tablet PCs and much more) with Free Next Day Delivery on all mobile phone deals. buymobiles.net is dedicated to online sales, allowing us to provide competitive prices and fantastic special offers. When customers buy from us, they do so in the knowledge that they are getting a great deal and have the security of buying from an established business who deals direct with all the UK's major networks. Commission Rates: Contract Sales (New connections & Upgrades) £30 per validated connection (rising by volume as high as £35); Mobile broadband sales on 18 and 24 month contracts - £5; Pay as you go phone sales - £5; Sim free sales -£5; Sim only -£3.50; Contract Sim Only sale on a 30 day rolling contract -£3.50.

&nbsp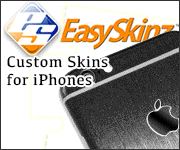 EasySkinz - are a company with 20 years international experience in advertising and design. EasySkinz is the place where you can find different and unique skins for smartphones, tablets, computers, laptops and game consoles. For those who are seeing this type of product for the first time, we will say, briefly, that this is an extremely effective way to transform your device, make it unique and different , change its colour and at the same time protect it from scratches, dust and dirt. Made in the UK - We believe that the success of one company occurs when the process is a closed circuit. That's why we take care of the entire process in our work—from development of design and production of the skins to packaging and delivering them to you. All our products are 100% manufactured in the United Kingdom. Materials - We, at EasySkinz, work only with the highest quality materials manufactured in Europe and the USA. As we always try to surprise you, amongst our range of products you can see one-of-a kind and unique skins such as our famous 3D Textured CARBON Fibre, 3M exclusive series and Chameleon designs. Global - We believe in the idea that the world is a small global village. We live in a time in which the mail is fast and secure (often parcels from England to America arrive within 3 days, and can be delivered to Germany in 24 hours). For this reason we offer very swift delivery—to every country in the world—at prices starting under 1 British pound. Earn 15% commission on sales.

&nbsp
I Need A Mobile - is a mobile phone retailer which specialise in second hand mobile phones. Our new website www.ineedamobile.com has the latest mobile phones including iPhones, Blackberry's and other smartphones. Due to the mobiles being second hand, our prices are very cheap and therefore providing affiliates with a fantastic opportunity to earn commission. Our website is very simple to use and we are confident that customers will follow through orders comfortably. Our payment method is paypal which allows for a secure financial transaction. We have a next day delivery on every order ensuring customers receive their mobile phones promptly. Earn £5 commission payable on all sales.

&nbsp
Metrofone - is the specialist approved outlet for BlackBerry, HTC and Samsung, when you visit www.metrofone.co.uk the service and offerings are as good as if you were buying from directly from the manufacturer themselves. This special relationship allows us to deliver the latest Manufacturer handsets and accessories, on the most competitive deals available from any mobile service provider. Metrofone is not a catalogue site offering everything under the sun, moreover we focus on key products funnelling our efforts and resource into a more concise range, allowing us to provide an enhanced service and the best value to you our customers. We pride ourselves on our customer service and offer an after-sales support through our specialised Metro-Tech support team. Regardless of your question, whether its setting up email to writing text messages, our Metro-Tech team are there to make sure you get the best out of your phone. Give them a call on to ask them anything! Metrofone pays commissions on dispatched and retained orders as follows; Contract - £25; Upgrade - £25; PAYG - £3; SIM Free - 5%. Orders will track at 1p initially and the remaining commission added to successful orders after the 14 day customer return period has passed.

&nbsp
Mobiles.co.uk - was the UK's first online mobile phone retailer and is now the largest web-only mobile phone store in the country, enjoying thousands of orders every month! Owned by the Carphone Warehouse Group, Mobiles.co.uk delivers the best deals around on all the latest handsets, with fantastic special offers always available and free next day delivery offered on all purchases! This award winning merchant is a real self-seller, so get your links up today if you want to start earning! Mobiles.co.uk offers £35 commission per connection.






&nbsp


MobileUnlockCodes.co.uk - sell unlock codes for mobile phones. If your mobile is not accepting the SIM card of a rival network, we can help you to remove this restriction. We can provide you with a unique unlock code which you simply type via the keypad to remove the lock. The remote unlocking of mobile phones is one of the fastest growing global markets on the Internet. It is predicted that by the end of 2012, there will be more mobile devices in circulation globally than people on the planet (source). Whilst handset manufacturers continue to innovate and battle against one another for market share, the volume of mobile devices around the world simply continues to grow. It is clearly the case that global demand for mobile services will continue to grow for many years to come. By partnering with us and becoming an affiliate, you can stake a share in this enormous global mobile marketplace and with a little work on your part, you could easily provide yourself or your company with a substantial additional income stream. Earn 35% commission on sales.

&nbsp
RingCentral - provides advanced telecommunication tools to small businesses and mobile professionals. RingCentral Online - Delivers all the power of a "big company" phone system but with no hardware to buy and nothing to maintain. It's an ideal telecommunications solution for small businesses, home offices, and mobile professionals. RingCentral Fax - Easy, secure, affordable, and convenient internet fax service for small businesses and mobile professionals. Recurring commission - earn up to £6,600 commission when your referred account remains active after 6 months.

&nbsp
TVC-Mall UK - Established in 2008, TVC-Mall has already risen to a major cell phone accessories supplier in China for the great efforts to offer enormous varieties of products at wholesale price and professional customer services across the globe. There are miscellaneous inexpensive and cool cell phone cases and cellphone parts for almost all the latest mobile phones and tablet PCs. Why do you choose Tvc-mall.com affiliate program? As a professional online store specializing in cell phone accessories, TVC-Mall is strived to give customers the best online-shopping experience and the most attractive prices. Backed by a hard-working and passionate team, TVC-Mall is customers' prior choice to either purchase large number of mobile phone cases and parts with discounts for reselling or to buy single case at low price for own use. What can we offer? • 8% Per Retail Order • 30 Day Cookie • Coupons/Deals Database • Regularly Updated Product Datafeed • Compelling Banners and Text Links • Dedicated Affiliate Support Team For affiliates with good performance, exclusive services could be provided. • Exclusive code • Extra high commission and bonus PPC.

&nbsp