UK Pets and Animals Affiliate Programs
Dogalogue - is an online gift shop selling cards, gifts, homewares and pet products – many of which are exclusive to Guide Dogs – which suit all occasions throughout the year. Our orders are growing year on year, and a recent customer survey showed 93% of our customers found everything they were looking for on the site scoring us 4/5 for our product range. Dogalogue is the official Guide Dogs gift shop. 100% of Dogalogue profits go to Guide Dogs cause, meaning that you're helping blind and partially sighted people with every sale you generate. Today there are more than 4,700 guide dog partnerships in the UK but with an adult going blind every hour, and no government funding, our need has never been greater. The Guide Dogs brand itself is enough to attract traffic to Dogalogue and we know that pet lovers in particular will make a beeline for our pet products selection – much of which is innovative, unusual and sometimes tested by our own inhouse experts (our guide dogs in training). Numerous offers are rolled out throughout the year; with exclusive affiliate only offers, to take advantage of and offer your customers. We change our product range according to the season, so your customers will find different things to tempt them throughout the year. Earn 10% commission on sales.

&nbsp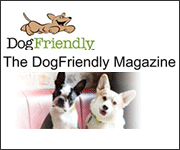 DogFriendly Magazine - is packed with inspirational reviews, sharing dog-owner's experiences of holidays, days out and adventures that they've enjoyed with their canine companions. First published eight years ago it has now featured thousands of hotels, B&B, guest houses, cottages, campsites and attractions that its readers have enjoyed reviewing and visiting. 68 pages of informative, colourful articles. Six times a year; Tried and tested reviews on the best places to visit; Expert advice about travelling with dogs; Written by real dog owners, including many of the magazine's readers; First issue FREE; Annual Subscription SPECIAL OFFER £19.95 (regular price £23.94 (6 issues @ £3.99). Earn £3.50 per lead until you pass 500 leads then earn £5.00 per lead.




&nbsp
Greyhound Megastore - launched in the nineties to provide much needed supplies to the owners of greyhounds, whippets. lurchers and other hounds. Over the years we have developed an excellent reputation for both the quality of the items we sell and the prices we sell them at. We have also continually evolved as a business to the extent that we are proud to say that today we supply products for all breeds and we believe we are indeed the one stop shop for all your dog's requirements. Earn 9% commission on sales.

&nbsp
Jollyes - From our modest beginnings in Enfield as a single store in 1971, Jollyes has grown into one of the largest chains of pet food superstores with 61 Jollyes and Jollyes Petzone stores across the UK and Northern Ireland. You can find anything for your pet, from pet food, pet toys and an array of pet accessories. You can even bring your pet into our stores, while you do your pet's shopping. At Jollyes we are passionate about pets, whether it is being potty for puppies or crazy for cats. No matter what the animal our store colleagues are always on hand to help with anything from product advice, to picking the perfect pet and accessories. Don't worry if you don't have a store nearby, you can find helpful advice on our website or you can simply ask the expert. It is with this passion for helping pet owners and over 40 years of pet expertise that Jollyes became a great place for pet owners to shop for your pet today. Earn 5% commission on sales.


&nbsp
Northern Parrots - Northern Parrots sell the UK's largest range of food, toys, cages and accessories for Parrots and smaller pet birds. We have all the major brands of food, treats and supplements, hundreds of fun, exciting toys, a huge range of cages and much more - in fact Everything for your Parrot. We deliver fast - most orders are despatched the same day and delivery is free over £49. Please note - no PPC allowed on brand name, domain, 24parrot, derivatives or misspellings. Earn 5% commission on all sales.





&nbsp
Parrot Essentials - Here at Parrot Essentials, we understand the needs of your pet as we are parrot owners ourselves. This is why we exhibit excellent quality in everything, ensuring that your parrot will get only the best. We are well-regarded as a trustworthy supplier that provides personalized service for parrot owners and their pets in a fast and convenient manner. In addition to our wide range of parrot products, we also run a parrot boarding hotel, which let's you make sure that your parrot is in great hands as you tend to a vacation or an emergency. We offer parrot toys which your pet can enjoy, nutritious parrot food that your parrot will love, sturdy cages to protect and keep your pet safe and many other parrot supplies. Most of the items on our wide range of products have been tried and tested by our own flock, so your parrot is sure to love them, too. We offer the complete package that will let you keep your parrot entertained, happy and healthy. Earn 8.00% commission on all sales.

&nbsp
Pet & Country - is the pet lifestyle department store of Christies Direct, with the huge success of our store we've decided to give the world a chance to treat themselves and their pet to the unique lifestyle products we supply. Pet & country is dedicated to resourcing the trendy lifestyle products we all love treating ourselves too. Pet & Country is a sanctuary for pets and their owners; from shampoos, to the correct food diet, or a suitable collar and harness, there is a fantastic selection to choose from. For the pet owner, we stock a full range of high quality, fashionable clothing and gifts which takes inspiration from the great outdoors as well as the cat walk. Pet & Country promise you best Products and the Widest Range. We stock one of the widest ranges of grooming products available anywhere and we are constantly developing and evaluating new products. We are constantly adding new ranges of products and our buyers are always searching for the best deals and promotions. We stand behind every product we sell and we guarantee 100% satisfaction. Our prices are always competitive and if you are looking for a bargain, then check out our clearance items. Earn 6% Commission on all products.

&nbsp
Petcare 247 - Pet Care is your one-stop shop for all your pet's needs – whether that may be cats, dogs, fish, reptile or small pet. We've got sturdy crates for your beloved dog, as well as a wide collection of various toys, food bowls and more. We also have a selection of products made especially for popular house pets and other animals, such as fish, reptiles, chickens and wild birds. Pet Care endeavours to provide you with everything that you need for your pet, with products that are guaranteed to have high quality, giving you utmost satisfaction. Vitamins, toys, crates, and other essentials – you'll find what you need here at Pet Care, UK's top pet product supplier. Here at Pet Care, you'll have everything you need for your pet's well-being. We at Pet Care are just as passionate as you are when it comes to your pet, so you can be sure to find what you're looking for and have satisfaction. Browse through our different selections and find the product that best fits your pet's needs. Earn 10% commission on all sales.

&nbsp
PetPlanet.co.uk - is the UK's leading online retailer of pet products, covering an approximate 4000 strong product range of food and accessories for dogs, cats and small animals. PetPlanet's range includes some of the best-loved brand names in the market as well as more unusual and hard to find items that offer individuality, quality, and value for money. With an ever growing pet population and an increasing willingness of pet owners to spend on their pets linking to PetPlanet.co.uk will allow you to generate returns from a market with favourable long-term demographic trends. Earn up to 7% commission on sales. The latest best selling products from Petplanet include James Wellbeloved, Frontline Spot On and Hills Puppy Large Breed.

&nbsp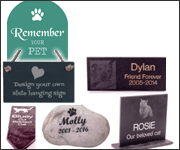 Remember Your Pet - create highly personalised memorials for pet owners following the loss of their pet. Customers have a wide choice of materials, fonts and motifs and they can even upoload a photo of their own pet to be engraved on the memorial. Most of our products are unique and are all designed by us. Default Commission Rates; Standard Purchase: 1+ sales value per month: 6% of order value; £1000.00+ sales value per month: 8% of order value; £2000.00+ sales value per month: 10% of order value.






&nbsp
Reptile Centre - Northampton Reptile Centre was established 20 years ago and is regarded as one of the country's leading reptile specialist stores. When you walk around Northampton Reptile Centre, talking to the team, it's evident that the animal welfare is taken personally. Each member of our team are passionate about being part of the Northampton Reptile Centre ethos and community and endeavour to have specialist knowledge of all of our animals in store. They educate and guide all customers on habitats, welfare and correct dietary needs to ensure their reptile pet prospers. Current standard commission of 5% with higher rate commissions to be introduced to enhance specific future on-site promotions.




&nbsp

Saddlery Shop - The Saddlery Shop is one of the largest online tack shops in the UK with a huge range of stock and customer service second to none in the industry. The Saddlery Shop has dedicated support for all advertisers within the Paid on Results program. This is provided by the web marketing team at Eventure Internet who, in addition to ensuring applications and commissions are handled promptly, also supply creative banner content and copywriting whenever required. Earn 5% commission on sales.

&nbsp
Zooplus.co.uk - is the UK's largest online retailer of pet food and pet supplies. Our rapidly expanding company offers an extensive product range for pet lovers, including food and accessories for dogs, cats, fish, reptiles and small pets. We sell all major brands of pet supplies at competitive prices. We also have a mobile site optimised for phones and tablets and tracking of referrals on mobile devices is enabled. As well as offering the UK's most competitive prices for pet supplies, customers will find a range of other benefits, such as the zooplus loyalty programme and weekly special product offers. UK shipping is also free in on all orders over £25. What's more, new customers receive an automatic 10% discount on their first order. With our Stock Up & Save programme, existing customers who spend £75 in one order also receive a 5% discount. With our Stock Up & Save programme, existing customers who spend £75 in one order also receive a 5% discount. We offer a comprehensive data feed with over 7000 products including special-offer products. Earn 2% commission on sales.

&nbsp