UK Miscellaneous Affiliate Programs
192.com - is the UK's leading people finding website, attracting over three million unique visitors every month! People typically come to 192.com for three main reasons: To search for friends and family that they've lost touch with; To complete an address/find a phone number for someone they're already in touch with; To verify the identity of someone they've just met or are trading with online. Since directory enquiries and people searching is a service that people need every day, embedding 192.com's search forms into your site can instantly add functionality and revenue for you – this is ideal for portal, content and search sites. 192.com's campaign is equally suitable for vertical specific sites, for example: Genealogy & family sites can promote 192. com's ability to find distant, living relatives; Wedding sites can promote 192.com ability to find address for all your wedding invitations instantly; Dating sites can promote 192.com's ability to verify where a person lives and who they live with so you can be sure that the person you're meeting is being honest with you. In addition, 192.com provides access to Company Credit Reports for 2.3 million businesses in the UK. This is a great offering for B2B sites as users can receive a credit risk score and see a full history of financials and directors before they start trading with another business. Content, Search and Email affiliates earn: 20% commission when total sales are up to £2500; 22% commission when total sales are between £2501 and £3999; 25% commission when total sales is greater than £4000. Discount and cashback affiliates earn 10% commission on existing business and 20% commission on new business. 192.com also pay £1 CPA on a sale of a basic company credit report and £2 CPA on a sale of a full company credit report and company documents (the most popular item).

&nbsp


20Cogs - It's simple - with 20Cogs, you can earn through competitions, offers, gaming and surveys. And that's not all - if you sign up today, you can get a £10 welcome bonus! Others from the UK are joining now, so don't miss out. With over half a million paid out to members so far, there's plenty of opportunity for you to put money in your pocket! Don't forget, 20Cogs have a 4/5 rating on Trustpilot, making them one of our most trusted partners. Share 20 Cogs with your friends and earn even more money! You'll earn 5% of what your friends earns forever. Plus, when your friend completes 20 Cogs, you'll get a £20 bonus!

&nbsp

ALHCO - is a gas installation, maintenance and service provider. ALHCO service repair, install and replace gas, oil and LPG heating systems. Working for Landlords, Local Authorities, Housing Associations and Homeowners, ALHCO deliver a comprehensive, safe and cost efficient service to customers and communities across the UK. There is a high demand for these services in the UK. Earn 3p (£0.03) for each unique visitor you send to ALHCO.

&nbsp


AliExpress
- is a global e-commerce platform made up of small business sellers offering a wide variety of consumer products worldwide. The platform enables consumers from around the world to buy directly from wholesalers and manufacturers in China and have access to a wide variety of products at wholesale prices. AliExpress is a business within Alibaba Group. Earn 7% for sales on all products except mobile phones, mobile accessories and marketplace products, 3% for sales on mobile phones and mobile phone accessories and 0.8% for sales on marketplace products.

&nbsp
Cafepress UK - Join the CafePress Affiliate Program, where you can earn up to 15% commission on all your sales and get great program benefits while offering your customers over 300 million unique products across over 90 types of merchandise. From T-shirts, to coffee mugs, sweatshirts , posters, audio CD's, books, tote bags and many others, our passionate community of over 6.5 million members create the world's leading marketplace for user generated products. Our products cover every possible topic you can imagine – humor, politics, baby, pets, knitting, military, global warming, education, holidays, music, you name it! No matter what your sites topic or personality, there is something for everyone on CafePress.




&nbsp

Divorce-Online.co.uk – is the UK's leading low cost online divorce service specialising in diy divorce, Managed Divorce and other family law related services. Founded in 1999 the service provides low cost affordable divorce solutions to couples who do not wish to pay the high hourly rates found in high street solicitors. So far we have processed over 200,000 Online Divorces. In the current difficult economic times, there is an increase in the number of people with relationship problems who will want low cost alternatives to traditional lawyers. With legal aid having been withdrawn for the majority of divorce cases on April 13th 2013, we have seen continual double figure growth year on year as consumers seek low cost fixed fee packages to finalise their divorce matters. Affiliate sales have grown from 3-10% of our sales since the programme launch. Based in the UK, but with worldwide clients we aim to get all weekday orders placed before 4pm on their way to customers the next day and provide them with an unrivalled level of service. Earn 10% commission on sales.

&nbsp
Energyhelpline.com - Firsthelpline.com and Greenhelpline.com help customers save money on their gas & electricity, green energy suppliers, home phone and business energy and phones through a price comparison service. The service is only available for UK addresses. Once they have found the right service for them they can sign up by filling in a few simple details and we do the rest of the admin for the. Typical energy savings are £378 for an average house for energy, £315 for green suppliers and up to £200 on home phone. Businesses can typically cut their bills by 15% - 20% which can often be thousands of pounds. The service is free of charge, impartial and independent and is certified by ConsumerFocus the regulatory body. Conversion rates are typically around between 4-6% for genuine traffic but during price changes they can often reach double figures. Due to ergonomically and well structured pages navigation is easy and dropout rates beyond the front page are very low. Earn £14.00 GBP per referral.

&nbsp
Energylinx - is the UK's largest specialist home energy price comparisons service. The service is fully energywatch accredited and allows the user to search by price or green energy rating. The site is promoted by both Friends of the Earth and Greenpeace. Earn £5 per electricity or gas contract signed-up, £10 if you sell a dual fuel contracts – where the user selects both gas and electricity.

&nbsp
First Writer - Firstwriter.com provides writers with contact details for book publishers, literary agents, magazines, competitions, and more, to help them make it in the publishing industry. Search our advanced database of over 800 literary agencies to find exactly the right agent for you in seconds – making trawling through printed listings for hours on end a thing of the past. Plus get reports from multiple sources so you know which agents are the best and which are to be avoided. Search over 1,000 book publishers in seconds with our publishers database. The ability to search using any combination of over a dozen search criteria means you can create the perfect list of potential publishers for your book in an instant £1.05 is paid for every paying referral.

&nbsp
Genes Reunited - is the UK's largest family tree, genealogy and ancestry site. Genes Reunited has over 780 million names listed online, with a new name added every second! Search over 550 million historical records on Genes Reunited. Genes Reunited has over 13 million members and growing. Search Genes Reunited and try the free, easy to use family tree builder. Register with Genes Reunited and get help from a community of experts to discover relatives and build your tree. Store all of your records in your Keepsafe, the place to collect all of your photos and memories. Get started in minutes and you can: Build your family tree. Discover your ancestors Explore your family history Contact lost relations It's easy to use, free to search and free to register. Full membership, just £9.50 a year, lets you view other trees and send unlimited messages - helping you to discover new family. Genes Reunited will pay £3 per paid registration. Please note that no PPC activity is allowed at all in the promotion of this program.


&nbsp
The Guide Dogs for the Blind Association ("Guide Dogs") - is one of the UK's best-known, and best-loved, charities. Guide dogs have been bringing independence and mobility to blind and partially-sighted people for over 80 years, and today there are more than 4,700 guide dog partnerships in the UK. Each year Guide Dogs breeds more than 1,300 puppies, which spend their first year in the homes of volunteers, before working with specialist trainers who teach them the skills needed to guide a visually-impaired person. This takes about six months, including several weeks' training with the new owner. A guide dog has a working life of around five to six years, and it's not unusual for someone to have five or more dogs over their lifetime. While the guide dog service is at the core of our activities, there are other key aspects to our work: Campaigning on issues that affect the quality of life of visually-impaired people and restrict their freedom and independence - such as access, mobility and the availability of rehabilitation services; Educating the public about protecting their eyes, and funding research into different eye diseases with the aim of preventing sight loss; particularly among those who are visually-impaired but have some residual vision; Working with local authorities to provide mobility services for adults and children who are blind and partially sighted; Undertaking quality canine, ophthalmic, psychosocial and technological research that informs our services, policies and campaigning activities. We have four Dog Training Schools in Redbridge, Leamington, Atherton and Forfar, a Breeding Centre near Leamington, and 20 district teams across the UK. We employ over 1,000 professional staff, but rely equally on the support and dedication of more than 10,000 volunteers. Guide Dogs is a registered charity and our Head Office is based near Reading in Berkshire. Please note that Guide Dogs are unable to work with affiliates that are based outside of the United Kingdom and apologise for any disappointment that this may cause.

&nbsp
Hov Pod - The Hov Pod is a personal leisure hovercraft, a unique 3 person vehicle capable of speeds up to 45 mph over any flat surface. Hovercraft Fun! Hov Pod hover craft float on a cushion of air; they hover across sea, lakes, rivers, grassland, marsh, sand, snow and ice! Hov Pods are safe, reliable, durable, easy and great fun to fly, designed to make leisure hovercraft ownership easy. The ultimate big boys toy, yet fun for all the family - enjoy the unique sensation of travelling on a cushion of air. The Hov Pod has been designed to make leisure hovercraft ownership easy, HovPod have popularised hovercraft technology for leisure use. Until now, most small hovercraft has been limited to self-build kits and racing craft; this approach is different, HovPod focus on ease of use, reliability, durability and safety. You don't need to be a pilot to drive one, the Hov Pod design is so easy that after 10 minutes you will have mastered the basics. Hovpod pay $1000 per sale, have automated software to track commission, also offer opportunities for promoters and dealers, great also for rental income.




&nbsp

Inbox Pounds
- the online rewards club that pays to read emails, play games, take surveys and more! Earn $1.15 per lead referred.





&nbsp
InternetWill.co.uk - Around 70% of people in Britain do not have a Will. internetwill.co.uk allows people to write their own fully legal Will online. Our team has devised all the questions they need to answer to make a fully legal Will, without the hassle of using third parties such as a solicitor. Writing your Will has never been easier or more affordable than with internetwill.co.uk. internetwill.co.uk gives you peace of mind for you and your family. Earn 25% on 1 - 29 sales a month. Those affiliates sending us over 30 successful orders per month we are offering a generous 30% of sales to help us to continue expanding quickly and reward you for their efforts in promoting us.

&nbsp
LittleBird - is a members only, curated daily deals website offering the best family days out, kids activities, products and services all at up to 70% off! LittleBird offers their members daily inspiration, while saving them time and money. Easy and free to sign up to, our members receive a daily email highlighting all current sales. Earn 8% commission on sales.

&nbsp
Opinion Surveys UK - Evaluate new products and share your opinions, experiences and ideas in meaningful ways by participating in our surveys. It enables you to participate in a fun and interesting surveys just for you and you will also be entered into the cash prize draw for your time! We, and our clients, depend on factual information in order to make decisions about products, services and advertising – decisions that affect consumers like you. Sharing your opinion with us through your participation in a survey does make a difference to the goods and services offered to you as a consumer. You can make a difference! It's simple! Just follow the steps indicated above to enter your personal survey. It's free to participate and who knows, the next winner could be you! Payout: $1.35 per survey completed.


&nbsp


Quanti - is like a huge online shopping mall that gathers together over 500 stores and invites you to explore them from the comfort of your armchair. From service providers, including big high street names, banks, insurance companies to clothing, mobile phones and grocery retailers. Whether you are shopping around for car insurance, DVD with your favourite movie or bottle of wine Quanti are here to offer you wide choice of retailers that sell that online. But avoiding Saturday shopping mall crowds is not the only bonus – you will also receive some of the money you spend online back. All the retailers you shop at though Quanti will pay Quanti a commission on your shopping. The idea behind Quanti is to pass 100% of that commission on to you – it's your money in the end. There are lots of websites that keep a good chunk of this money to themselves, Quanti don't. It's sweet and easy – you shop, you spend, you earn so that… you can shop and spend again. Don't forget to tell your friends about it and help them save some money too. Quanti offer for affiliates pay per lead option - paying up to £1 per validated lead; or pay per click option - paying up to £0.10 per click; or pay per sale - coming soon.

&nbsp
Savvy Mummys - is the daily deal website for mums and their families. Savvy Mummys bring top brands, services and opportunities from the local area to mums and their families at affordable prices. Commission is tiered. The tiers are :- £0 - £1000 worth of sales – 10% commission; £1001 - £5000 worth of sales – 12% commission; £5001 - £10000 worth of sales – 14% commission.

&nbsp
Survey Downline - is a 100% free service where residents of The United States, United Kingdom, Canada and Australia can earn cash by taking paid surveys. Everyone could use some extra cash, and filling in online surveys is a simple way to get paid for your valuable opinions. Paid surveys are easy to fill in at any time of the day or night. Even the busiest of people can take a paid market research survey in a few moments. Earn $1.40 for each lead you refer.

&nbsp


Toluna - The Toluna Affiliate program enables sites and blogs to participate in online advertising campaigns to increase the revenue that they generate from their advertising space. Toluna regularly updates their advertising formats to ensure a high CTR and ROI for each affiliate and pay between £1-2 for each UK registration. Plus there is complete control and transparency for each affiliate with their own access panel to monitor the campaign in terms of impressions, clicks and registrations in real time statistics. With Toluna Affiliation is easy and rewarding. Join today.

&nbsp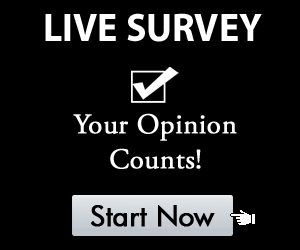 Univox
- A platform where we appreciate your opinions, it's an opportunity to earn exciting rewards while contributing with your thoughts and perceptions about the products and services of the future. Univox Community gives consumers direct input into the decision-making process at organizations that need to know what their customers want. By participating in Univox research projects, you are helping drive the future of the products, services, and issues that matter most to you. And, because we value your input, you earn rewards points that can be redeemed to purchase millions of items at Amazon.com. Different Interests, Varied Backgrounds, and Diverse Cultures all coming together in one place: Univox! Join Our Community To Make Your Voice Heard & Earn Rewards! Registration is free and get a bonus of 500 points! Earn $1.20 per lead you refer.



&nbsp
Wikinut - is a simple concept, and we can guarantee you'll understand how it works within minutes. Read this quick guide, and you'll soon be on the way to your first Wikinut payday. Wikinut is an online publisher for the masses. Anybody can write pages for Wikinut. We will then publish these online for a worldwide audience. As with many other websites Wikinut earns money by selling advertising space. For every article on our site we show targeted adverts. So for example, if the page is a beginners guide to windsurfing, you may see adverts for windsurfing equipment or windsurfing lessons. The advertisers may range from some of the biggest online companies such as Google, to smaller, more specialist retailers. So how do I make money? This is the easy bit. You're the person who writes the content. You can write about anything you like - within reason. Then you can sit back, your job is done. We then review the article, publish it and show relevant adverts. Plus we look after all the clever geeky stuff like servers, hosting and so on. Once people begin to read your content, any revenue generated by your adverts will be tracked by our system. You'll then earn 50% of this revenue - and continue to receive these royalties for the lifetime of your article. Earn 10% commission on referred authors' income.

&nbsp
Wills.org.uk - allows users to write their own fully legal Will online. Our legal team has devised all the questions they need to answer to make a fully legal Will, without the hassle of using third parties such as a solicitor. Writing your Will has never been easier or more affordable than with Wills.org.uk. Our Wills are covered by £2.5million Professional Indemnity Insurance and are written by a Professional UK Will Writer who is a Member of the Society of Will Writers. At Wills.org.uk we provide you with a quality product that will give you peace of mind for you and your family as well as excellent value for money. This is not an automated service - Every Will is written by a Professional Will Writer! Pricing includes printing, binding & postage - no hidden fees. Wills.org.uk is for residents of England & Wales only. At the moment we are going to pay our affiliates 20% for every successful sale during October 2011 (normally 10%). We have a good conversion rate so you can expect a good return for your efforts.

&nbsp

Wooden Widget - Origami Folding Dinghies. Woodenwidget sell the famous Origami Folding Dinghy Plans, perfect for boating, camping, fishing, picnics, fun and even floods, these simple stable little boats fold in moments are inexpensive to make and great fun, available in 6 and 8 foot versions and even with sails, Woodenwidget will plant a tree for every set of dinghy plans sold. Woodenwidget.com offer 30% commission on every sale of all products.





&nbsp