UK Clothes Affiliate Programs
Page 1 of 2
Click Here if you came here looking to BUY CLOTHES
Accent Clothing - is a family run Independent business specialising in selling designer clothing online and in store. Considered 'Denim Specialists' and situated within Queens Arcade in Leeds City Centre, the store houses a warm and social atmosphere that filters through to the shop floor and its customers. Our Affiliate Programme offers a commission from 8% with an AOV £145.00 and a generous selection of promotions and creative available to choose from.

&nbsp
Aftershock - is a luxury British brand and is one of the leading designers of exquisite handcrafted womenswear and accessories. Aftershock's fashion signature is the use of exuberant colour schemes and beautiful design work. They offer an array of the finest intricately beaded ladies wear, casual wear as well as stunning accessories to complement their collection. Celebrity followers include Madonna, Helen Mirren, Charlotte Church and Katherine Jenkins to name but a few. Fantastic commission - on all goods 5% to 8% Tiered.






&nbsp
Allriot - Owned and founded in the UK in 2012, the sole purpose of our independent clothing brand has been to empower the masses through 100% ringspun cotton t-shirts and logos that defy all socioeconomic conventions. Our mission is to keep it simple and fuck the system to our heart's desire, and only through this conviction do we stay true to our ethos. We design the most ballsy and progressive political clothing London has to offer because we can. We're a small ragtag team of select freethinkers, culture jammers, and designers dedicated our causes. Our indie urban brand creates protest clothing that serves as a rude awakening to those who stifle freedom of speech, because we won't mince the words we say, or the designs we print. To achieve this independence, we choose to think and operate ourselves independently, without the backing of private boards or corporate propagandists. No gods, no masters, and no sweatshops. Here is your opportunity to represent the finest t-shirt brand and make money doing it. We offer competitive commissions, with an amazing inventory of graphic t-shirts. You can feature any of your favorite t-shirts on your site or social media, and get paid for every t-shirt sale referred from your own site or social media accounts. Earn 12% commission on sales.

&nbsp
Babyonlinedress.com - is a China-based global online Wedding dresses & Gowns factory since 2010. We offer the newest style of Wedding Dresses, Bridesmaid Dresses, Prom dresses, Evening dresses, Celebrity dresses, Pageant Dresses and Homecoming Dresses at factory price. Custom made any size/color, and shipping worldwide. Babyonlinedress offers a quick and easy online purchasing process in addition to offering all of our clients a dedicated and knowledgeable customer service team. We promise to give the best for our worldwide customers. Affiliates earn 8% commission with a 30 days cookie.

&nbsp
Jeff Banks - provide a wide range of reputable menswear and designer suits at great prices, available in a variety of colours and style to accommodate all tastes. The site offers a fantastic range of both casual and formal wear designed by Jeff Banks as well as a wide variety of accessories. The clothing available at Jeff Banks is both high in quality and design and offers exceptional value for money. The site is secure with fantastic customer service. Generating competitive commissions with low return and high conversion rates. We offer support to any affiliates who may require custom banners, content or exclusive voucher codes. Feel free to contact one of the Jeff Banks team if you have any issues or questions. Commission: 7% - 0-9 Sales; 8% - 10-19 Sales; 9% - 20+ Sales.




&nbsp

Belle Lingerie - offer an beautiful selection of designer lingerie, including well known brands Fantasie, Freya, Panache, Wonderbra and Ultimo. We think all women are beautiful and we believe passionately that all women have the right to feel sensational. That's why our incredible collection of designer underwear and bras embraces women of all sizes and shapes, from the elfin beauty to the more bountifully proportioned woman. No matter how slight or full your figure, we have beautiful designer lingerie to make you look and feel exquisite. From the fine and delicate to the sumptuous and lavish, from the subtle and understated to the glamorous, we offer an astonishing selection of designer lingerie, including such cherished brands as Fantasie, Freya and Panache. No matter how discreet or special our items of lingerie, they all have one thing in common, comfort. We are only too aware that it isn't enough to simply look good; you want to feel good. Fabulous brands, fantastic prices, worldwide availability and Free UK postage on orders over £40. Earn 7% commission on sales.

&nbsp
Bluebella is a modern, directional, lingerie and nightwear brand, designed in-house at our London office. From the initial concept to the final product, the designs have a unique and exciting signature look, that reflects the strength and femininity of the Bluebella woman, and have an aesthetic that is redefining sensuality. Taking inspiration from the catwalk, and created at a price point that makes it highly accessible within the marketplace, our aim is to create lingerie and nightwear that makes every woman feel and look amazing. The collections embody the spirit and vitality of the Bluebella woman. The directional designs aim to challenge the classic lingerie shapes, to create lingerie that is wearable but fashion led. This is a fashion lingerie brand designed primarily for the 18 – 35 age group, but is lso worn by every woman who believes that age is most definitely just a number. The attention to detail that goes into each collection is reflected by the increasing number of stockists of Bluebella. Accounts include Selfridges, House of Fraser, Fenwicks, Next/Lipsy, Brown Thomas, ASOS, Figleaves, and Zalando. The number of international stockists has risen by 420% over the last 12 months, with new stockists from the US, Hawaii, Russia and Scandinavia. The latest collections were photographed by renowned photographer Alisa Connan and express the stylish, confident woman who identifies with Bluebella. Emily Bendell the brand founder is regularly featured in the press, as a fabulous example of an entrepreneur who literally started her business as a 'one woman brand' and has worked from the ground up to create a multi-million pound business. The love and passion for the brand is stitched into every item produced. Proud of how far the brand has come, the team never look backwards, striving every day to build the brand profile and success by producing beautiful innovative lingerie and nightwear that is affordable and quite simply fabulous to look at and to wear. Earn 10% commission on sales.

&nbsp
Burton Menswear - is the 2nd largest menswear retailer in the UK with over 380 stores nationwide.Founded in 1903 and now available online Burton sells t-shirts, leisurewear, premium brands (i.e. Lonsdale), knitwear, casual shirts, formal shirts and ties, jeans, casual trousers, formal trousers, outerwear, shorts, footwear (trainers, formal shoes, casual shoes, sandals), socks, underwear, accessories (hats, scarves, cufflinks, jewellery, belts), books, gifts, gifts and boys toys, vouchers and gift cards. At Christmas time they have an extensive range of boys toys! Earn 5% commission on sales.

&nbsp
Chique Clothes - is a women's boutique brand, The Chique style is glamorous, distinctive and feminine. We provide fashion that is designed to set you apart from the crowd. We create a niche for customers wanting something different and original. We hope to inspire customers that are eager to try something different that will set them apart from the high street at a fraction of the designer price tag. Find that special outfit here! Earn 25% commission on sales.





&nbsp
Closet Clothing - is fast becoming the must have brand of the moment. With popular celebrities such as Holly Willoughby, Caroline Flack and Emma Bunton wearing their flattering and stylish dresses regularly, Closet is now a well-known name. All of Closet's beautiful products are designed and made in London and are famous for creating product that has a fantastic fit and is excellent quality. Closet has grown its presence online and is now stocked on ASOS, John Lewis, New Look, Next, Dorothy Perkins, Debenhams and House of Fraser. By joining the Closet Affiliate Programme today, it's your chance to benefit from our success and status as one of the UK's biggest online womenswear brands! Earn up to 2-8% commission on every order you drive!





&nbsp
Louis Copeland & Sons - were established in 1933 and are a fourth generation family business. As the leading luxury menswear retailer in Ireland, they Offer a wide range of own brand and designer suits, shirts, shoes, casualwear and accessories. Earn 5% commission on sales, 2.5% if a voucher sale.


&nbsp

Cufflinks Gift Hub - are a men's accessories company with the focus on cufflinks. We have over 800 exclusive and uniquely designed cufflinks all made using the highest AAA quality metal alloys and cabochon glass. Our cufflinks range covers a large amount of themes from animals and birds, clocks and compasses, ,maps and flags, music, novelty, patterned, skulls and skeletons, superheroes, TV and film plus many more. We also have other unique and high quality products including lapel pins, wooden bow ties, wooden watches and wooden polarised sunglasses. All of our items are tried and tested to ensure that they will always exceed customer expectations and are priced competitively. All items are packaged and sent to the customers in high quality boxes and wrapping. We are looking for a small core of affiliates to work with us to push mainly our exclusive cufflinks, but obviously affiliates are welcome to push all of our products and earn accordingly. We currently advertise our products on our own website and some selections on Ebay and ETSY. We do not work with Amazon or similar so there is a real opportunity for an affiliate to pick up business in volume from here and other areas. We have a tiered commission policy to reward higher sales volumes.; 1+ sales per month - 10% of order value; 20+ sales per month - 12.5% of order value; 40+ sales per month - 15% of order value; 60+ sales per month - 17.5% of order value; 80+ sales per month - 20% of order value.

&nbsp

Dead Good Undies - a leading retailer in the expanding world of men's fashion underwear and swimwear, stocking all sorts of everyday, classic and sexy designs throughout the year. DGU have sourced some of the best and most comfortable men's underwear and swimwear from around the world and in some cases DGU is the exclusive retailer to the UK market. Based in the UK but with worldwide distribution we aim to get all weekday orders placed before 4pm on their way to customers the same day. Average order value £60; High level of customers return for more purchases; Product feed RSS feed; Low level of product returns; Regular cash bonuses. Mostly male shoppers but we have a growing number of regular female buyers, with significant peaks for Valentines and Christmas. As you would expect the majority of purchases come from the UK but we do a have a large following in USA, Canada, Australia and the Far East. The standard rate of commission is 12%.

&nbsp
Divine Trash Clothing - offers customers unique and affordable branded fashion for both men and women. We pride ourselves on our ability to seek out and discover new, innovative clothing brands that offer our customers an individual and original look. These brands include Realm and Empire, A Postcard from Brighton and Selected Homme. Divine Trash is also home to a wide selected of famous, iconic brands such as Religion Clothing, French Connection and Jack & Jones. Divine Trash hosts a content rich website packed full of inspirational ideas and advice. Divine Trash is your personal online boutique and first stop for current, innovative fashion! We offer all our UK customers free delivery and returns. We also ship internationally. Earn 10% commission on sales.

&nbsp
Dresslily UK - Dresslily is your one-stop online shop for today's most daring, exciting and edgy fashion apparel. Our affordable collections are all about redefining trends, design excellence and exceptional quality to satisfy the needs of every aspiring fashionista. The original idea is to share the latest news and fashion trends on women's clothing with fashion-forward, free-thinking girls, and we offer the fast fashion worldwide. Earn 4 - 14% commission on sales.







&nbsp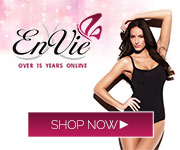 EnVie - was established 15 years ago and now www.envie4u.co.uk is now a leading internet retailer in the world of women's lingerie and swimwear. Their website includes sexy lingerie and swimwear and caters for women wearing D-K cup bras which are particularly hard to find in normal shops. EnVie are passionate about great fitting bras and swimwear and have an excellent reputation online, their customer care is exceptional and a great of care is taken with each customer and each order. Part of the recognition of the above is that they have been nominated as Etailer of the Year by Stars Underlines Magazine 2012. With EnVie affiliates will earn a minimum of 10% commission on each sale referred within the 90 day cookie period. EnVie supply a stunning range of sexy lingerie, nightwear & swimwear from some of the most attractive designer brands around including Panache, Freya, Fantasie, Anita, Playtex, Wonderbra, Carriwell, Moontide, Bravado, HotMilk and more. Specialists in maternity and braestfeeding lingerie and nightwear and cater for all shapes and sizes including plus size lingerie. Recent and very popular additions to the range include mastectomy bras, prostheses and mastectomy swimwear. Leading UK Northern stockists of Anita Lingerie which is renowned worldwide and highly sought after. Our database holds mostly female customers with around 5-10% male. We are based in the UK and naturally most customers are UK based however we have a strong following in the US alongside customers in Australia, New Zealand, Japan, Netherlands, France, Canada, Italy, Greece, Sweden amongst others. Overseas customers benefit from the on-website currency converter. Earn 8% commission on sales.

&nbsp


FashionSpecsDirect - are Europe's largest online retailers of discounted prescription eyewear. However, FashionSpecsDirect also provide a vast array of specialist sports eyewear, designer glasses and safety glasses. All at up to 75% off normal high street prices! FashionSpecsDirect offer a fantastic selection of prescription glasses with approximately one hundred frames for you to select from which includes full frames, semi-rimless, rimless and designer prescription glasses giving you a saving of up to 70% on High Street prices. The quality of FashionSpecsDirect products is superlative; their prescription frames have been extensively tried and laboratory tested by the industry's top manufacturers to provide style and durability. FashionSpecsDirect lenses are sourced from some of the world's leading manufacturers. All FashionSpecsDirect spectacles and other products conform to the rigid British and European standards for prescription glasses and carry the 'no-quibble' FashionSpecsDirect guarantee. FashionSpecsDirect do this successfully by positioning each of their sites and offerings towards a different - and slightly overlapping - segment of the online glasses market. FashionSpecsDirect offer an integrated program of three different websites each covering a different segment of the market - but leveraging one toolset and affiliate management program - so you get 3 programs for 1 effort! FashionSpecsDirect offer a 2 tier program, 365 day cookies and quick and efficient payment system. Earn 10% commission on sales.

&nbsp
Figleaves - is one of the world's leading online retailers with the largest selection of Intimate Apparel, Swimwear, Sleep/Loungewear and more for both men and women. Partnering with Figleaves means offering your customers more than 200 top brands including Gossard, Wonderbra, Maidenform, La Perla, Calvin Klein, Bali, DKNY and Sloggi. Figleaves also offer easy returns, gift wrapping and personalized gift messaging, with shipping to 66 countries. And you benefit from 14 return days - commissions are earned on visitors from your site to ours as long as they purchase within 14 days from their first clickthrough. Figleaves also offer discount coupons, special sales events and exciting promotions that will earn those all-important clicks to publisher earnings. Earn 9% in commissions on sales. Check out the Figleaves Top Offers shopfront.



&nbsp
Forever 21 - Established in 1984, Forever 21 has become one of the most recognisable apparel retailers worldwide. Forever 21's model of fast fashion works by keeping the site exciting with a constant flow of exclusive collaborations and fun, creative clothing designs and accessories landing daily. A phenomenon in the fashion world and known for giving great value, Forever 21 provides shoppers with an unprecedented selection of today's fashion, ever-changing and always in style. In recent years, Forever 21 has grown into a leading fashion empire with international expansions throughout Europe and Asia and continued investment in their ecommerce platform! Earn 8% commission on sales.

&nbsp
Forzieri.com - Welcome to Forzieri.com, the Internet division of Firenze Seta s.r.l., an Italian based company located in Florence, Italy which has been family owned and operated since 1994. We offer Italian designer handcrafted fashion accessories at the most affordable prices. Ties, Square Scarves, Long Scarves, Men's Scarves, Bandanas, Ascots, Bowties & Formalwear, Shawls, Pocket Squares, Pashmina, Narrow Ties, Extra-Long Ties, Doctor Bags, Wallets, Cellphone Holders, Leather Accessories, Handbags, Briefcases, Travel Bags, Belts, Gloves. Earn 12% commission.

&nbsp
FunSpex Eyewear - As our name suggests we at FunSpex are committed to offering quirky, funky and most importantly top quality reading glasses at the cheapest prices available on the net. However even though we focus on offering highly competitive prices we do not compromise on quality and standard. Our tag line is "It Doesn't Need a Label to be Designer". We chose this for a variety of reasons but most of all, because of the belief we offer truly designer ranges, at optician quality without the big price tag. We also offer a range of sunglasses and sporting eyewear, again at fantastically competitive prices and our normal high standard of quality. You should also check out our superb range of accessories including our new beach accessories range. We understand that although glasses are an essential part of your life, they are also an important part of your wardrobe. By making our funky eyewear designs affordable to all, you can now have different frames to suit your different styles and season. Most importantly, customers won't end up paying a fortune for the privilege. FunSpex offer superb sales conversion rates and pay up to a fantastic 25% commission on sales.

&nbsp


GoralShoes - combines over 80 years of experience with contemporary British design to create a range of exceptional quality footwear. Each shoe is designed and manufactured, start to finish, in the Goral family factory by a team of dedicated craftsmen. We offer 20% commission on order value made through a UTM generated by Lead Dyno.

&nbsp
Hawkers Co. - was started by 4 friends in Spain two years ago. With only €300 becoming one of the most successful start-ups in Europe with lots of broken records and token marks such sponsoring the Los Angeles Lakers or partnering with Mercedes Benz, DOPE, Facebook, Pachá, PayPal and PlayStation and moving more than a million units this last year over 50 countries. This numbers helped us rise to the top of online distribution of the industry. We were honored by Instagram to be one of the few companies selected to become the first ones to launch a campaign on the network. We are proud of being the most profitable company working on Facebook, we know our strengths and take advantage of them and we want you to be part of that. We want to join forces so we can both grow. Hawkers is one finest sunglasses in the marketing, offering both the highest fashion at the fairest price with polarized lenses produced in Germany with UV400 protection. We are offering a 12% commission to our affiliates and if you are at the head of your game and become a gold affiliate (more than 400€ per month) you'll be getting a 14% commission.

&nbsp


Hempstyle - Being part of the HempStyle Affiliate Programme is your chance to become an ambassador for our high quality sustainable clothing and accessory brand - and earn some great commission! 12% commission on every sale with a low payment threshold of £20 and payment made through PayPal at the end of each calendar month.

&nbsp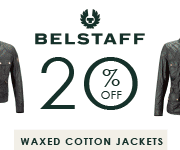 Holden Vintage & Classic - mail order company was established in November 1988. Now located in Bromyard in Herefordshire, England, the company has developed in parallel with the worldwide interest in period motoring. The company started as Lucas electrical specialists for which we are renowned. The product range has now been widened to cover many other items including motoring and country clothing, accessories, books, DVDs and tools for the garage or workshop. We supply a vast range of classic car parts, motoring accessories for the car enthusiast and a wide range of motoring clothing including Belstaff jackets, Aviator jackets, goggles, gloves and helmets. Earn 5% commission on sales.




&nbsp
Hothair - the UK's leading online retailer of fashion wigs, hair extensions and accessories. The Hothair range consists of wigs, hair extensions, hairpieces and add ons for every occasion, from as little as £6.95 right up to £275. Hothair cater for women of all ages and for all occasions providing them with a huge choice of styles, colours and hair lengths to allow them to easily change their style for everyday, going out, holidays, parties or whenever! Even better, their wigs are highly affordable starting from as little as £35. Hothair synthetic hair extensions are extremely popular, priced at only £75 in a range of 12 colours. Only items currently in stock are shown on the site and delivery is usually within a few days. Hothair offer a 45 day referral period and unlimited action referral occurrences. Earn 15% commission on all sales generated, with nearly 200 products in stock and an average sale value approaching £60, this is an opportunity not to be missed.

&nbsp


KHLOENOVA Couture - is a Luxury Brand. Growing globally and rapidly, we have over 700 products in our Collections from Couture, Bridal, Luxury, Evening, Accessories, Beach Wear and Beauty. Updates of new styles and trends weekly. KHLOENOVA Couture has a unique, sophisticated, extravagant style and it's a fusion of Haute Couture with Bespoke fast fashion. KHLOENOVA is very well known from her unique custom made Haute Couture gowns for the red carpet and special occasions. Follow the steps below to get started with KHLOENOVA Couture Affiliate Programm. Generate sales and get rewarded from 10% commission on every sale!

&nbsp
La Redoute - As France's No. 1 fashion collection, everything you see at La Redoute will have that touch of chic French style about it. A couple of clicks is all it takes to find what you're looking for! La Redoute offers an extensive collection of women's fashion with everything from exclusive ranges by celebrated international designers to great value, plain white T-shirts. La Redoute don't just cater for women - your family and home can enjoy la différence too. Mums will love our adorable baby wear and childrenswear, and even fashion-conscious teens will be satisfied with great brands like Tipster, Adidas and Nike. Men get the French style treatment too with smart and casual wear. La Redoute also offer a large range of homeware to dress each room in the relaxed style of the continent. La Redoute regularly update creative and text links, and provide information on forthcoming promotions and seasonal events. La Redoute also provide a regularly updated product feed for all lines including womenswear, menswear, lingerie, childrenswear and homeware. Earn 5% commission on sales.

&nbsp