UK Finance and Banking Affiliate Programs
Page 1 of 2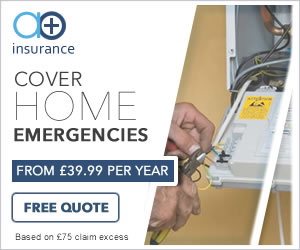 A+ Insurance - are an independent General Insurance Broker and have been established in Hertfordshire for over 25 years offering an extensive range of general and commercial insurances. Our Service: Friendly UK based staff available Monday to Thursday 9am – 6pm and until 5:30pm on Friday; No expensive 0870 or 0845 numbers and no push button phone menus; Contact us by phone, email or online chat; Authorised and regulated by the Financial Conduct Authority. Gadget Insurance: Cover available from a list of over 550 gadgets; Insure phones, laptops, computers, smartwatches, tablets and other gadgets; Choose from 3 levels of cover; Insure against accidental damage, cracked screen, mechanical breakdown, liquid damage with 90 days worldwide cover; Opt to include theft and loss cover; Save 10% when insuring two or more gadgets at the same time; Pay annually and get 12 months cover for the price of 10. Bicycle Insurance: Policies from as little as £16.64 with a 20% introductory discount; Insure one or multiple bicycles in one policy; Cover for theft and accidental damage; Worldwide and family cover included as standard; Personal accident cover included as standard; Free breakdown cover if you cycle is valued over £5,000; £1million public liability cover included as standard. Home Emergency Insurance: Policies from as little as £39.99; Unlimited callouts; Claim up to £500 per claim with excesses from £0.00; UK based 24/7 emergency helpline; Instant quote and cover with documents emailed to you within seconds. Please note : Commission is paid on new customers only and not on renewals. Default Commission Rates:- Caravan Insurance Motorhome: £30.00 per valid sale. Caravan Insurance Static: £20.00 per valid sale. Caravan Insurance Tourer: £20.00 per valid sale. Home Emergency Insurance: 20% per valid sale. Gadget Insurance: 10% of order value. Bicycle Insurance: 1+ premium value; £0.00 per application: 40+ premium value; £2.50 per valid sale: 70+ premium value; £5.00 per valid sale: 150+ premium value; £10.00 per valid sale: 300+ premium value; £25.00 per valid sale: 500+ premium value; £35.00 per valid sale: 625+ premium value; £50.00 per valid sale.

&nbsp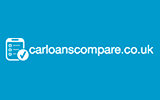 Car Loans Compare - compares over 100 loan products in order to find the most competitive finance deal for each individual customer from leading car finance providers and pays industry leading Affiliate commission on a per deal basis. Through intelligent software systems we will ensure the process is fast, easy and effective. Not only giving the best finance deal we can find, but assuring a very high quality service. Main customer advantages: Comparing over 100 loan products from leading loan providers including Close Brothers, Barclays, Marsh Finance, Paragon Bank, Tesco Bank, Zopa, 1st Stop & many more. We offer Personal & Car Loans from 3.8% APR for Excellent Credit customers, have good rates for Good and Average Credit and can help most people even with poor credit / CCJs! Your trusted car buying friend, we will help customers all the way through the process. From Comparing Loans through to helping source the car! Getting the Finance in place now to putting customers in a position of power with the Car Dealer! First rate customer service throughout the process to giving customers an almost instant finance decision and comparison - keeping control of application and the process! We will help customers whether it's Excellent, Good or Average Credit, are self-employed, or have Bad Credit / CCJs. We are here to help 24 hours a day, 365 days a year! £225 commission will be paid out on each successful loan paid out.

&nbsp

City Landlord - aim to provide property owners with access to quality insurance products at competitive prices with excellent customer service and claims support. We can cover buildings and contents both separately or in combination, providing a specialist cover that specifically meets the needs of landlords. Benefits include: Cover for houses, flats, HMOs and bedsits; Contents cover up to £40,000; 'New for old' insurance cover; Commercial and residential combined properties; Loss of rent cover – up to 30% of the build sum; Employers Liability to £10 million; Property owner's liability £5 million; Discounts for multiple properties. We provide quotes to the private rented sector for properties let to: professional people of independent means, students, those receiving housing benefit and for unoccupied properties. In addition we provide cover for UK holiday and second homes, as well as a wide selection of tenant referencing and legal expenses & rent guarantee products. Earn 30% commission on sales.

&nbsp
Click4gap - are specialists in the niche car insurance market offering both Gap Insurance and Used Car Warranties online through our dedicated sites: Cargapinsurance,co.uk, Click4Gap.co.uk and Click4warranty.co.uk. Like all our sites we are not a broker. Together with our specialist UK motor related insurance partner, Red Sands Insurance Company (Europe) Ltd, we design bespoke policies for the discriminating online buyer who is looking for quality, value, protection and service. All our Insurance products are unique and have been designed by us with a core focus on consumer needs. They provide the widest possible choice, the most comprehensive cover and the simplest yet informative websites from which to purchase. All policies are delivered electronically at the most competitive premiums. We pay £22.50 per sale, increasing to £30 per sale for 6 or more per month!

&nbsp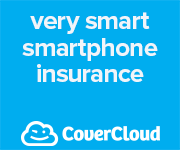 CoverCloud - is a brand new and exciting gadget insurance brand from Acumen Insurance Services Limited (FCA registration 423859). Acumen's team have been providing insurance solutions for over 30 years and have established themselves as a trusted and knowledgeable insurance provider. Britain is a nation of gadget lovers according to a recent research report but damage, loss and theft are costing consumers over £1.2 billion a year. Gadget insurance is a proven and cost effective way to protect against the financial cost if the worst was to happen. CoverCloud recognises that many people now own multiple gadgets. Practically everyone owns a mobile phone or smartphone and many people own laptops, tablet computers such as iPads, digital cameras and satellite navigation devices. For those people with a houseful of gadgets we have introduced a simple and cost effective Multi-Gadget policy that offers cover for an unlimited number of gadgets for only £12.95 per month. CoverCloud also offer a very cost effective smartphone insurance policy that offers comprehensive cover for just £6.49 per month. Unlike many other insurance providers CoverCloud offers loss and worldwide cover as standard offering tremendous value whilst providing quality cover. Earn 12% commission on sales.

&nbsp
CoverForYou - Whether you are travelling for pleasure, on business, taking a cruise or even on your honeymoon, we have a policy to suit your needs. We specialize in travel insurance, it is all we do, and we use our expertise along with your feedback to provide you with great levels of cover at an affordable price. All our policies include scheduled airline failure as standard, £10 million medical cover, over 100 sports and activities included free and 24 hour emergency telephone assistance, should you become ill or require medical advice during or before your travels. Earn 10% commission on sales.





&nbsp
Credit Assist Mortgage Services UK - UK Mortgage advice website for people with previous poor credit, defaults, ccjs, IVA's or bankruptcy. Decelined by UK bank for lack of affordability or credit profile? then we have over 50 lenders avaiable - Nationwide coverage across England and Wales. Paid upon a 'lead' basis upon completion of short enquiry form. We will pay you £6.00 for every genuine completed Enquiry form submitted to us. NO PURCHASE REQUIRED = HIGH COMPLETION RATES / PAYOUTS , no credit cards just a genuine enquiry from a UK person seeking a UK mortgage.

&nbsp
Downunder Insurance - offers backpacker insurance and cheap travel insurance for travellers, backpackers and holidaymakers living in the UK, Australia and New Zealand. Backpacker Insurance from Downunder Insurance means you get great cheap travel insurance at a very low cost so you have more money to spend on your travels. DownunderInsurance offer UK travel insurance, Australian travel insurance and New Zealand travel insurance to all worldwide destinations. Ideal affiliate program for anyone with younger visitors (they can not insure anyone over 55 years) who like to travel internationally. They offer 10% off online for your visitors. Earn 10% commission on sales.

&nbsp

ElectroFX - ElectroFX provides Forex trading training. ElectroFX is comprised of a group of like minded people all working towards the same goals. We are currently 4 partners and all work together to provide you with all the tools you will need to become a successful trader. There is no magic button and it does require some effort on your part but if you have the drive to learn then we can at least provide you with the easiest path. Just get users to sign-up for the Free eBook and if at anytime after that they upgrade their accounts you will get the commission. They remain attached to your affiliate ID for life. Earn up to €266 per sale + €26 per month per person.

&nbsp
Expend - is the smarter Mastercard for businesses, but it doesn't stop there! Expend is a flexible suite of tools to revolutionise business spending, reporting and expense management. Consisting of a smart payment card, account, management dashboard and mobile app. Featuring automation of expense filing, instant tracking of spending and easy management of employee expenses. Expend's automation frees up more time for people to spend running their business and doing what they love. With low-cost price plans to suit your needs, including travel-friendly options with free international transactions (0% mark-up on foreign exchange). Companies that use Expend benefit from giving every employee an Expend smart Mastercard, Avoid high credit card limits and overdraft charges, a sort code and account number for faster and recurring payments and can decide individual limits and budgets. No Credit checks are required to sign up to this service, however identity checks are required before a company can issue cards to their employees. We offer extremely attractive commission structure which is extremely competitive in the industry. We offer £5 per paying user when they sign up to a monthly plan and £10 per user when they take out our annual plan.

&nbsp
Flexicover - is a leading provider of travel insurance products with a wide range of policies to cover travellers up to the age of 85! Flexicover polices are tailored for families, senior citizens, backpackers and students abroad. Flexicover is one of the UK's leading direct sell travel insurance providers. It is a division of Citybond Holdings Ltd. which has been trading since 1983 and has insured in excess of 3.2million passengers since 2010. We have made customer satisfaction and value for money our main focus and pride ourselves on providing a quick, efficient and hassle-free service. We believe choosing the right travel insurance is just as important as choosing the right holiday destination. That's why we provide a wide range of policies with the aim to sell you the most appropriate insurance cover to suit your needs. Great opportunity to earn even better commission with Flexicover - 0 - 10 Sales - 16% Commission; 11 - 24 Sales - 17% Commission; 25+ Sales - 22% Commission.


&nbsp
Football Index - is the world's first football stock exchange, where a customer is able to invest in individual players and their knowledge of the game could be the key to a football fortune. Users can purchase shares in individual players, build a portfolio, earn dividends, trade players and sell at a profit based on their real-life form. The site is regulated using The Football Buzz, which aggregates up to 25 UK football news feeds in real time to score footballers based on their daily press coverage. Earn up to £70 per depositing customer.






&nbsp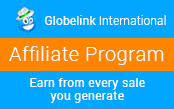 Globelink Travel Insurance - are an independent insurance agency/brokerage serving the insurance needs of the travel community. Globelink's range of policies has been specially selected to provide a sensible level of cover at reasonable cost. Globelink aim to provide cover for virtually any of your requirements. Cheap travel insurance annual travel insurance backpacker insurance and ski insurance cover online. With instant online quote and immediate cover on the internet or by telephone it has never been so easy to purchase annual holiday insurance and annual multi trips in the UK and Ireland, annual insurance policies with optional ski insurance our backpacker insurance cover for single trips, long stay and long term products for Europe or Worldwide, Australia and New Zealand all include adventure sports and many hazardous activities. Globelink.uk.com Affiliate Program allows you and your clients to purchase our range of travel insurance policies on the Internet through your agency's website, automatically crediting you with the sale. Affiliates will earn 10% - 15% for every sale you generate and 25% of all sales generated by 2nd tier affiliates! Globelink offer Website Integrated Quotation Wizard installed at your website, due to which your visitors do not have to leave your site to purchase the policy, they can do it straight on your web site, so you will not lose your potential customers.

&nbsp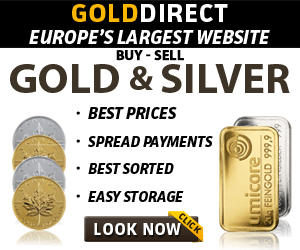 Gold Direct
- are the largest website in buying and selling precious metals in Europe in 19 languages. GoldDirect is Europe's largest and one of the oldest websites for precious metals, owned by Bars and Rounds Intl.. We are specialized in trading against fair prices, of any gold, silver, platinum, rhodium and palladium products, in small and large quantities, such as bars, coins, grains and objects. Thanks to our sophisticated and unique software, all product prices on Golddirect.com are directly linked to the London spot market ( the world's leading market for precious metals ), therefore we can always offer you best prices and because we deliver directly from stock, you always enjoy the fastest, affordable and insured delivery as possible. Because of this software, you can in just a few simple steps buy or sell your products. Quality is always guaranteed, because we only work with LBMA-certified refineries, such as Baird & Co, Umicore, Heraeus, Royal Mint, Perth Mint, US Mint and the Rand refinery. Delivery is always guaranteed, because we only work with trusted transport companies, with whom we have worked for already many years. We have over 50.000 satisfied recurring customers and because the strong focus of Golddirect.com on the client and their special wishes. We also have some unique programs. GoldDirect is fully integrated with Hasoffers, they provide software-as-a-service for tracking for our performance-based affiliate partners. The earnings are per order €10 and at least 25% of our margin.

&nbsp
Insurance2go - offers great value, comprehensive insurance on Mobile Phones, iPhones, Laptops, iPads and Tablets. Customers can insure their Mobile Phone or iPhone for just £5.99 a month and there are big discounts for customers who pay upfront for 12 months. iPads, Tablets and Laptops can be insured from just £4.99 a month. SORRY NO CASH BACK SITES but Voucher Code sites and all other affiliates welcome. We pay £3 commission on all of our policies.

&nbsp
InsureMore - offer great value single trip and annual multi trip travel insurance. Their family policies include FREE cover for kids whilst their deluxe policy includes Car Hire Excess cover! They also offer up to 20% discount simply for booking online and you can obtain a quote and purchase a policy in 5 easy steps. Optional extras include winter sports, hazardous activities and excess waiver. InsureMore have been providing cover to millions of customers since 1991 and have a vast amount of experience in the travel insurance market. Their philosophy is simple, provide comprehensive cover at a competitive price whilst making the online buying process quick and easy for customers. InsureMore are authorised and regulated by the Financial Conduct Authority and our insurance policies are underwritten by ETI – International Travel Protection who are travel insurance specialists and members of the Financial Ombudsman Scheme (FOS). Earn 15% commission on SINGLE policies and 20% commission on ANNUAL Policies.

&nbsp