UK Sports Affiliate Programs

Bohn Swimwear - offers a range of swim apparel to allow women to be modestly covered but still look and feel great. Swimmers can choose from a range of swim shorts, leggings, skirts and tops to create the look that makes them feel most comfortable. Promote all our swimwear range, including the new Jansie Tankinis in two new colour ways and the popular Wendy Skirted Legging. Ideal for summer holidays in the sun. Earn 12% commission on sales.

&nbsp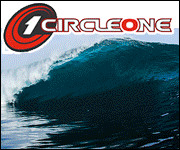 Circle One - are a progressive Surf & Watersports company specialising in the supply of Surfboards, Wetsuits, Bodyboards, SUP boards, Kiteboards, Skimboards, Board Bags/Travel Hardware and a large range of Accessories including buoyoancy aids and surf travel hardware/luggage. Our brand is over 40 years old with a rich heritage and reputation for supplying top quality products at outstanding value to UK and International markets. Our continuous product innovation and testing programme means our customers benefit from the most up-to-date manufacturing technologies available to our industry. We are under-going an ambitious eCommerce growth program and have recently invested heavily in new website technology and SEO, working alongsde an external agency to maximise sales conversion. We are a trustworthy and professional company with a clear focus on customer service and experience. Earn 15% commission on sales.


&nbsp

DKN - is a global fitness equipment brand that designs and manufactures fitness machines and accessories for home use. The range of DKN machines have some common characteristics: Stylish design - Fitness equipment goes into people's homes and should be aesthetically pleasing. Superiour functionality- Great attention to biomechanics ensures that each machine is a pleasure to use. Superiour quality - DKN machines are typically manufactured using better quality components. Earn 5% commission on sales.

&nbsp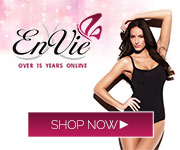 EnVie - was established 15 years ago and now www.envie4u.co.uk is now a leading internet retailer in the world of women's lingerie and swimwear. Their website includes sexy lingerie and swimwear and caters for women wearing D-K cup bras which are particularly hard to find in normal shops. EnVie are passionate about great fitting bras and swimwear and have an excellent reputation online, their customer care is exceptional and a great of care is taken with each customer and each order. Part of the recognition of the above is that they have been nominated as Etailer of the Year by Stars Underlines Magazine 2012. With EnVie affiliates will earn a minimum of 10% commission on each sale referred within the 90 day cookie period. EnVie supply a stunning range of sexy lingerie, nightwear & swimwear from some of the most attractive designer brands around including Panache, Freya, Fantasie, Anita, Playtex, Wonderbra, Carriwell, Moontide, Bravado, HotMilk and more. Specialists in maternity and braestfeeding lingerie and nightwear and cater for all shapes and sizes including plus size lingerie. Recent and very popular additions to the range include mastectomy bras, prostheses and mastectomy swimwear. Leading UK Northern stockists of Anita Lingerie which is renowned worldwide and highly sought after. Our database holds mostly female customers with around 5-10% male. We are based in the UK and naturally most customers are UK based however we have a strong following in the US alongside customers in Australia, New Zealand, Japan, Netherlands, France, Canada, Italy, Greece, Sweden amongst others. Overseas customers benefit from the on-website currency converter. Earn 8% commission on sales.

&nbsp
Football Index - is the world's first football stock exchange, where a customer is able to invest in individual players and their knowledge of the game could be the key to a football fortune. Users can purchase shares in individual players, build a portfolio, earn dividends, trade players and sell at a profit based on their real-life form. The site is regulated using The Football Buzz, which aggregates up to 25 UK football news feeds in real time to score footballers based on their daily press coverage. Earn up to £70 per depositing customer.






&nbsp
GolfBalls.ie - sell top-quality used golf balls at an unbeatable price. With savings off around 50-80% on new golf ball prices if buy from us once and you will NEVER buy a new ball again. Earn 7.5% commission on sales.


&nbsp

Golfposer - stock the very latest in fashionable golf clothing for men. Carrying all the top brands such as Hugo Boss, Puma, Adidas, Lyle and Scott, Armani, Original Penguin, Galvin Green and much more. Golfposer have an excellent reputation with a wide and varied custom base worldwide. Golfposer mix a golf fashion look which can be worn on or off the golf course and they have many non-golf customers thus increasing their captive audience. Based in the UK but with worldwide distribution Golfposer will get all weekday orders placed before 2pm on their way to customers the same day. We have a great reputation of very quick shipping to our customers. Average order value £90; High level of customers return for repeat purchases; Product feed; Low level of product returns. Earn up to 7% commission on sales.

&nbsp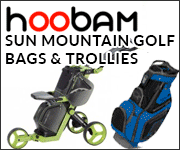 Hoobam - is a Lifestyle website, adding new products regularly from existing and new suppliers. We are passionate about golf, football, fitness and lifestyle products and bring great ideas to our customers to help them enjoy their leisure. Whether it is football training or gym work, walking the course or relaxing at home with a scented candle jar, we've got them covered! We supply a number of leading brands such as Sun Mountain, WoodWick, ProQuip, Village Candle and SuperStroke, and our average order value is £46. We offer our UK customers Free Delivery and 30 day returns an all items. Our website is run on Magento and is fully responsive, so it's great for the mobile/tablet shopper as well as those who purchase through their PC's. We have a fully integrated stock control system, ensuring all orders are delivered in a timely manner. All Major Cards are accepted as well as PayPal, and PayPal Checkout is fully integrated into Shopping Cart. We are constantly reviewing our site, looking for ways to improve our conversion rates and increase our order values, by implementing the latest methods and technologies. Earn 6% commission on sales.

&nbsp
Hov Pod - The Hov Pod is a personal leisure hovercraft, a unique 3 person vehicle capable of speeds up to 45 mph over any flat surface. Hovercraft Fun! Hov Pod hover craft float on a cushion of air; they hover across sea, lakes, rivers, grassland, marsh, sand, snow and ice! Hov Pods are safe, reliable, durable, easy and great fun to fly, designed to make leisure hovercraft ownership easy. The ultimate big boys toy, yet fun for all the family - enjoy the unique sensation of travelling on a cushion of air. The Hov Pod has been designed to make leisure hovercraft ownership easy, HovPod have popularised hovercraft technology for leisure use. Until now, most small hovercraft has been limited to self-build kits and racing craft; this approach is different, HovPod focus on ease of use, reliability, durability and safety. You don't need to be a pilot to drive one, the Hov Pod design is so easy that after 10 minutes you will have mastered the basics. Hovpod pay $1000 per sale, have automated software to track commission, also offer opportunities for promoters and dealers, great also for rental income.




&nbsp
Keller Sports.com GBR - is a leader in European online sports, specializing in tennis and running equipment. The website www.keller-sports.com is one of the most visited website in its sector in Europe and experiences continuous development. keller-sports.com consists of two specialty shops who share its valuable URL: keller-tennis.com and keller-running.com (http://www.keller-sports.com/tennis and http://www.keller-sports.com/running, respectively). Since 2005, keller-tennis.com has offered Europe the best tennis brands: Nike, Adidas, Wilson, Head, Dunlop, Babolat, and others—with new collections added on a regular basis. Expanding on the success of keller-tennis.com, keller-running.com enters the European running market in April 2011. keller-running.com offers you the best brands in running: Adidas, Nike, Brooks, Mizuno, Saucony, Nathan, and many more. Likewise, our Running Shop guarantees the high quality standards, competitive pricing, and top-notch customer care our customers have already come to expect. We deliver in the entire European Union only! The main targets for our .com shop come from Spain, Italy, Scandinavia, Greece, Denmark, Romania and of course the UK/Ireland, as the shop is in English. Earn 6% commission on sales.

&nbsp
Kitbag - offer the largest selection of sports and fitness merchandise, National & International replica football and rugby shirts, souvenirs and videos at competitive prices to a global audience, with high levels of customer care. Kitbag have teamed up with a number of official suppliers to the worlds top sports teams to bring you a wide range of merchandise from around the world. The number of clubs and the range of products they supply is continually expanding to bring customers the most comprehensive range available on the web today. Nike, Reebok, Adidas, Umbro, Mitre, Puma and cotton Traders are amongst the brands Kitbag supply. With next day UK delivery on most items and supply to worldwide destinations, shopping on the web could not be easier. Earn 7% commission on sales.

&nbsp
LiveFootballTickets.com - makes it safe and easy to find and buy tickets for any football (soccer) event throughout Europe. We work with ticket specialists from across Europe to provide the largest selection of football tickets for fans from Spain to Italy to the UK. We figure since we have the most tickets available, at the best prices, along with leading customer service and website security - then we should be able to serve you better than anyone else. The most comprehensive football ticket website offering tickets to the best football matches in Europe. Find premium or hard-to-get England Barclaycard Premiership tickets, Champions League tickets, UEFA Cup (Europa League) tickets, FIFA World Cup tickets, Euro 2016 tickets, English FA Cup tickets, English Carling Cup tickets, Spanish La Liga tickets, Italian Serie A tickets, German Bundesliga tickets, Dutch Eredivisie tickets and many more.. Earn 9% commission on sales.


&nbsp

LiveRugbyTickets - The most comprehensive Rugby Union ticket website offering tickets to the best rugby leagues matches in Europe. Find premium or hard-to-get Six Nations tickets, Autumn Internationals tickets, Hong Kong Sevens tickets, Rugby World Cup tickets, Rugby Championship tickets and many more. LiveRugbyTickets.co.uk makes it safe and easy to find and buy tickets for any rugby event throughout Europe. We work with ticket specialists from across Europe to provide the largest selection of rugby tickets for fans from Germany to Italy to the UK. We figure since we have the most tickets available, at the best prices, along with leading customer service and website security - then we should be able to serve you better than anyone else. Earn 10% commission on sales.

&nbsp
M & M Sports Ltd - M & M Sports Ltd is the UK's No. 1 for all your sports and leisure needs. They buy direct from all the major brands and sell at a discount. All M&M Sports product is genuine and authentic. Earn 3% commission on all sales.


&nbsp
RaceXpert - Established in 2002 RaceXpert has quickly become one of the UK''s leading horse racing software suppliers with customers all around the world including the USA, Canada, Germany, France, Spain, New Zealand, Italy, South Africa, Finland, Jersey, Australia, Norway, Malta, Greece etc. As many happy existing members already know, the RaceXpert Horse Racing Software Package is without doubt the BEST suite of Bookie-Bashing tools that you can ever hope to find, anywhere!! For less than £80.00 you can download the software with full daily updates and begin carefully analysing every UK Flat, All Weather, and Jumps race the day before racing. As well as standard ratings and speed figures you also get a whole host of unique features including Trainer Power, Hot Horses, Trainers in Form, Hot Jockey & Trainer, positives & negatives of a race, draw analysis, a system research assistant and loads more horse racing reports, statistics and printouts, all available at the touch of a button. Just blindly backing the top rated horse will throw up lots of daily winners. But this program is more than just a ratings tool and has been designed for both the novice and professional alike. Indeed you can use it to view full form and past races from every foreseeable angle. Affiliates earn 40% commission on sales.

&nbsp
Ripped Knees - is a scooter store selling stunt scooters and custom stunt scooters. We have a unique scooter custom builder where you can build your own scooter from the parts in our store and see it live as you build. This is very unique with only 1 other in the UK like this. We also sell all types of stunt scooter parts including wheels, bars, deck, forks, brakes, clamps etc. We stock a huge range of parts from the best brands on the market and we sell large value items from £250 upwards. We also are now stocking BMX parts and brands and will be adding many of these as the program continues, along with skateboard products to become a large extreme sports retailer. We are offering a 60 day cookie policy and a structured commission from 8%-10% on sales. We also offer constant voucher code offers right throughout the product range, every week to encourage people to shop and return to us. We also have a rewards points system which give the custom repeat discounts if they keep coming back to the page so we feel there is a real incentive to shop at Ripped Knees.

&nbsp
Simply Scuba and Simply Snorkel - have a massive range of sub aquatic gear to offer customers. Simply Scuba was the first online scuba store and is well known as the industry leader. They separated the scuba gear from the snorkel range as snorkellers found the massive range within scuba too much so snorkellers have their own mini store full of great priced products. With thousands of products available, all of which are available via the Shop Window facility. Simply Scuba and Simply Snorkel have banners of all sizes for each of their stores Simply Scuba and Simply Snorkel so you can target your customers better. Once onsite, customers can make the most of their live help facility, plus customer support via telephone and e-mail to ensure that any questions are answered as quickly as possible. All this backed up with extensive information pages. As an established website and national runner up in the 2001 DTI e-commerce awards you can be assured that your traffic will have a great shopping experience with Simply Scuba and Simply Snorkel! Earn 5% commission on all sales.

&nbsp
Simply Swim - offers swimwear for the whole family, from occasional to competition swimmers. We have swimwear, goggles and training equipment to suit all levels. Featuring top brands such as Speedo, Zoggs, Aquasphere and Australian brand Rival which we specially import. We provide a comprehensive learn to swim section full of the latest approved aids to help younger members of the family to learn to swim safely. Orders are usually fulfilled within one working day with most ship within 12 hours of being placed. We give customers a 28 day return period for peace of mind, live help operating in and outside office hours and we answer all e-mails within 1 working day. As part of Simply Scuba, Simply Swim customers are dealing with a company established over 11 years ago and who were a DTI E-Commerce national runner up in 2001. We also have a fast product finder to aid customers locate what they are looking for, just choose your sex, size, preferred colour and/or garment type (or any combination) and available products will be displayed. With swimwear no longer in the department stores, winter sales of swim wear online is the peak season with an extra high peak in January for the get fit for the New Year resolutions. Earn 5% commission on all sales.

&nbsp
SUPRA UK - FOR THE ATHLETES THE INNOVATORS AND THE CREATIVES. In 2006, SUPRA, a footwear and lifestyle brand based in Los Angeles, set out to create ground breaking skateboarding shoes that would match their skate teams' style on & off the skateboard SUPRA invites individuals driven by an anthem of authenticity, individuality, and unapologetic expression. We are for those that break barriers and push past expectations. Together we go above and beyond to take charge, tell our own stories and create a legacy that is SUPRA. We are the passionate, the visionaries, the disruptive, the bold and the defiant. While legendary in the world of skate, SUPRA began merging the lifestyle and skate world in a way no one had even attempted. SUPRA fired off collaborations with Jay-Z, producer/DJ Steve Aoki, and hip- hop artist Lil Wayne, designing a color-way for Williams' signature shoe model, the "S1W"—the project was promoted as a "synthesis of skateboarding and hip hop". Earn 8% commissoin on sales.


&nbsp

Sweatband - is one of the web's favourite active sports equipment Retailers! Our range covers multiple sports and includes tennis, badminton, squash and fitness equipment as well as many other items such as snooker, pool and table football tables. All major brands are represented including Head, Wilson, Nordic Track, Suunto, and Slazenger to name but a few. Unlike many Internet retailers, Sweatband.com has a trading history spanning the best part of a decade and has many tens of thousands of customers, from private individuals to clubs, coaches, sports professionals and celebrities, across the UK. Earn 5% commission on sales.

&nbsp
TOFFS - The Old Fashioned Football Short Co. manufacture the largest selection of authentic retro football shirts in the world such as the England 1966 World cup winning shirt of which TOFFS hold the exclusive licence to reproduce. Their range covers the period from 1885 to the mid 1980´s and includes shirts of teams from all over the world. All the shirts are made from 100% cotton and are researched thoroughly using a wide range of sources such as original shirts and photographs. Other sites can benefit from the huge potential that TOFFS products present. Earn 5% commission.

&nbsp
UK Swimwear - is a British retailer of swimsuits, bikinis, kaftans, wraps and every other kind of beach items you might need. We specialise in high end European designer swimwear that looks fantastic and fits beautifully. Here at UK Swimwear formally UK Beachwear, we are one of the best destinations in the world for finding gorgeous designer swimwear. We have one of the largest stock of not only quality luxury swimwear, swimsuits amd bikinis from the top fashion swimwear brands in the world, all with free shipping and free UK returns. Earn 10% commission on sales.




&nbsp

Wooden Widget - Origami Folding Dinghies. Woodenwidget sell the famous Origami Folding Dinghy Plans, perfect for boating, camping, fishing, picnics, fun and even floods, these simple stable little boats fold in moments are inexpensive to make and great fun, available in 6 and 8 foot versions and even with sails, Woodenwidget will plant a tree for every set of dinghy plans sold. Woodenwidget.com offer 30% commission on every sale of all products.





&nbsp