UK Gifts and Jewellery Affiliate Programs
Page 1 of 2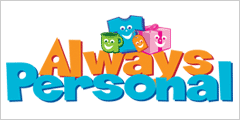 AlwaysPersonal.co.uk - is a personalised gifts website which allows you to buy and personalise some fantastic unusual gift ideas. You can choose from many gifts including Photo clocks, Personalised Bags, Photo Keyrings, Birth cushions plus much more. All our products come with Free Standard Delivery! The majority of our products are dispatched within 24 Hours and our longest lead time ready for dispatch is 72 hours. Here at AlwaysPersonal.co.uk we are a small but very effective team whom are crazy about personalised gifts. Commissions are paid on Full Sale price for Standard Delivery Orders although commissions will not be paid on the additional Next Day Delivery charges. We believe our commission structure proves to be very competitive and is built around incentives for our better performing affiliates. Start earning 8% commission on sales and see you income rise to 12% as your sales increase.

&nbsp
Blossoming Flowers and Gifts - We have a small team of experienced florists who design and create each of our bouquets especially for you. We use the freshest flowers, to guarantee the bouquet will stay fresh for up to 7 days. You can also add your very own personalised gift message to all of our bouquets free of charge. We do not believe in machine made, all of our bouquets are hand-tied at our UK floristry centre with love and care by our team of experienced florists to make the perfect gift you could give. All of our hamper suppliers are UK based, and 90% of their products are sourced from within the UK. Our hampers are carefully assembled by hand to ensure that they both look attractive, and can be transported safely. This is how we ensure a quality gift is received. Please note that hampers containing fresh food can only be delivered Tuesday-Saturday. This is to ensure they are kept cool and fresh during transit, and ensure that produce arrives at it's best quality. Our spectacular range of gift wines are supplied by Laithwaites, who have been in the business for over 40 years. They have direct contact with their 450 wine producers from 25 countries and visit them regularly. We favour the wines made by families, which you will not find elsewhere, and that's what makes these gifts so special. Laithwaites wines won over 750 awards in 2013, so we're proud to be bringing you the best of their range. Our range of personalised gifts are made right here in the UK, at three locations. We care about the environment, and that's why we make sure that all of the paper that is used in our personalised gifts also comes from the UK, and abides by EU timber legislation. Blossoming Gifts offer a wide range of Flowers, Hampers, Wines and Personalised Gifts. Beautiful bouquets starting at just £9.99; Free Chocolates with all bouquets; Free delivery with all bouquets; Order by 7pm on any weekday for next day delivery. Earn 7% on all confirmed flower and gift sales (excluding delivery) and 6% on all confirmed flower and gift sales where voucher codes are promoted (excluding delivery).

&nbsp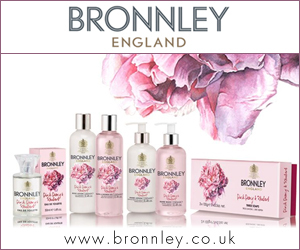 Bronnley - We believe that fragrance is a journey of discovery through magical, hidden depths. We believe natural ingredients create the purest, most beautiful aromas. Wherever they can be found, we'll go to any lengths to gather them. When we create a fragrance, we delight in the unexpected and its power to seduce. Founded by English-based, Paris-trained perfumer, James Bronnley, we've been proudly innovating since 1884. Earn 6% commission on sales.






&nbsp
Cadbury Gifts Direct - A wide range of great Cadbury products. Features a 'pick and mix' section to create your own unique Cadbury hamper. A high basket value of around £30 is all year round which makes this program a very good performer. Higher volumes of orders are obviously during Valentine's day, Father's Day, Mother's Day, Easter and Christmas! Site also features a personalised service, allowing customers to add names and pictures to Dairy Milk and Milk Tray packaging. Earn 7-10% tiered commission on sales.

&nbsp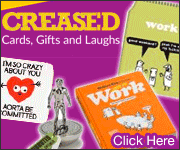 Creased - is an exciting and unusual greeting card and gift retailer – with a great focus on humour cards and gifts, as well as more premium handmade and sought-after products. Creased spend a great deal of energy and time on selecting only the best publishing and supplier partners, so that the mix of products on offer is unique and attractive as a 'one-stop' shop for great cards & gifts. They deal with a large amount of up-and-coming publishers which certainly ensures a freshness to their product lines and selection – in fact they are known in the industry as the 'ones to watch' for new trends! Based in Brighton UK, Creased has one 'bricks 'n' mortar' store however the e-commerce side of their business is fast expanding. A fresh new look site launched at the end of November 2016, with great new functionality, improved checkout procedures and a significant jump in products available. That, coupled with their usual dispatch promise – order by 5pm for 1st Class post sent that day - means the site offers customers a premium buying experience. Earn 12.5% commission on sales rising to 17.5% when you exceed 100 sales per month.

&nbsp

Cufflinks Gift Hub - are a men's accessories company with the focus on cufflinks. We have over 800 exclusive and uniquely designed cufflinks all made using the highest AAA quality metal alloys and cabochon glass. Our cufflinks range covers a large amount of themes from animals and birds, clocks and compasses, ,maps and flags, music, novelty, patterned, skulls and skeletons, superheroes, TV and film plus many more. We also have other unique and high quality products including lapel pins, wooden bow ties, wooden watches and wooden polarised sunglasses. All of our items are tried and tested to ensure that they will always exceed customer expectations and are priced competitively. All items are packaged and sent to the customers in high quality boxes and wrapping. We are looking for a small core of affiliates to work with us to push mainly our exclusive cufflinks, but obviously affiliates are welcome to push all of our products and earn accordingly. We currently advertise our products on our own website and some selections on Ebay and ETSY. We do not work with Amazon or similar so there is a real opportunity for an affiliate to pick up business in volume from here and other areas. We have a tiered commission policy to reward higher sales volumes.; 1+ sales per month - 10% of order value; 20+ sales per month - 12.5% of order value; 40+ sales per month - 15% of order value; 60+ sales per month - 17.5% of order value; 80+ sales per month - 20% of order value.

&nbsp
Dogalogue - is an online gift shop selling cards, gifts, homewares and pet products – many of which are exclusive to Guide Dogs – which suit all occasions throughout the year. Our orders are growing year on year, and a recent customer survey showed 93% of our customers found everything they were looking for on the site scoring us 4/5 for our product range. Dogalogue is the official Guide Dogs gift shop. 100% of Dogalogue profits go to Guide Dogs cause, meaning that you're helping blind and partially sighted people with every sale you generate. Today there are more than 4,700 guide dog partnerships in the UK but with an adult going blind every hour, and no government funding, our need has never been greater. The Guide Dogs brand itself is enough to attract traffic to Dogalogue and we know that pet lovers in particular will make a beeline for our pet products selection – much of which is innovative, unusual and sometimes tested by our own inhouse experts (our guide dogs in training). Numerous offers are rolled out throughout the year; with exclusive affiliate only offers, to take advantage of and offer your customers. We change our product range according to the season, so your customers will find different things to tempt them throughout the year. Earn 10% commission on sales.

&nbsp
Forever Bespoke - are a family owned business with a creative spark for providing original high quality gifts. We have a reputation for providing great customer service which goes "hand in hand" with our passion for what we do. We started in 2003 by supplying "High End" personalised jewellery to a select few companies and websites before setting up "Personalised Gift Ideas" (the website and limited company) in 2006. Standards were already high so we strongly believed in our ability to stand out as a personalised gifts shopping destination. Fantastic range of personalised products for him, her, kids and babies and for a range of occasions including Christmas, Birthdays, Anniversaries and more. Great commission rate of 10% on all sales.

&nbsp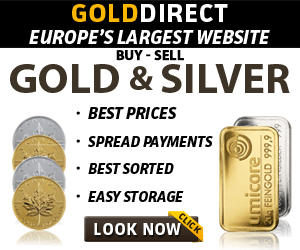 Gold Direct
- are the largest website in buying and selling precious metals in Europe in 19 languages. GoldDirect is Europe's largest and one of the oldest websites for precious metals, owned by Bars and Rounds Intl.. We are specialized in trading against fair prices, of any gold, silver, platinum, rhodium and palladium products, in small and large quantities, such as bars, coins, grains and objects. Thanks to our sophisticated and unique software, all product prices on Golddirect.com are directly linked to the London spot market ( the world's leading market for precious metals ), therefore we can always offer you best prices and because we deliver directly from stock, you always enjoy the fastest, affordable and insured delivery as possible. Because of this software, you can in just a few simple steps buy or sell your products. Quality is always guaranteed, because we only work with LBMA-certified refineries, such as Baird & Co, Umicore, Heraeus, Royal Mint, Perth Mint, US Mint and the Rand refinery. Delivery is always guaranteed, because we only work with trusted transport companies, with whom we have worked for already many years. We have over 50.000 satisfied recurring customers and because the strong focus of Golddirect.com on the client and their special wishes. We also have some unique programs. GoldDirect is fully integrated with Hasoffers, they provide software-as-a-service for tracking for our performance-based affiliate partners. The earnings are per order €10 and at least 25% of our margin.

&nbsp
Goldsmiths - is the largest high quality jewellery retailer in the UK. The company has been trading since 1778, and by the end of 2005 will offer over 170 high street showrooms in the UK. Having a wide range of classic and contemporary designs to promote, all of exceptional quality and design, with Goldsmiths you are partnering with one the countries most prestigious retailers of jewellery. Did you know? ...Goldsmiths designed and made many if the famous sporting trophies and cups, including the FA Cup. Goldsmiths has the largest distribution network of Omega, Oris and TAG Heuer. The Goldsmiths affiliate programme offers one of the highest commission payouts available within this sector. Monthly tiers are as follows: £1 - £999 = 12% £1000 - £2499 = 14% £2500 - £4999 = 16% £5000 - £9999 = 18% £10,000+ = 20%.


&nbsp
F.Hinds - Established in 1856, F.Hinds independent, family owned and run business which celebrated 150 years in 2006. We offer an extensive selection of diamonds, gold and silver jewellery, watches, clocks, collectibles and giftware and we're told we have an enviable reputation for friendly and professional customer service. We are proud that this standard of service, selection, quality and value is also available online. Our high street presence and long history also help to give our customers the confidence to purchase online from us.We care about our customers, and aim to assist them in every way we can to make shopping with us easy and relaxed. The F.Hinds affiliate program offers a tiered commission structure as follows: Up to £999.99 in sales value = 12% commission, £1000 - £2999.99 in sales value = 14% commission, £3000 or more in sales value = 16% commission. Our average order value is just over £50.

&nbsp
Huggler - Capture special memories, create extraordinary photo books. Who are Huggler? Creators of high quality, affordable photo books and personalised gifts. We have a genuine passion for helping our customers share their photos, creations and memories. What do we offer our customers? A growing range of high quality, personalised photo books, calendars, gift cards and more; Safe, secure and free online storage for your most cherished memories; A variety or ways to share your photos via post, email or social media; An easy to use site with secure online payment protection; Free worldwide delivery. What do we offer our affiliates? Extremely competitive commission structure starting at 20%; 90 day cookie length.




&nbsp
Into The Blue - is the UK's leading Experience Gift supplier, we offer a high conversion rate, a great commission rate, competitions and incentives for affiliates and are always available to help. Into the Blue has held a prominent market position as an online retailer of activity gift voucher experiences since 1996. Our website offers over 2000 different activity options available at venues throughout England, Scotland and Wales from adrenaline-filled flying lessons, rally driving and sphereing adventures to relaxing afternoon teas and steam train dinners. Commission structure: 15% commission on all confirmed new visitor non-voucher code sales (excl. VAT and P+P); 8% commission on all confirmed new visitor voucher code sales (excl. VAT and P+P); 3% commission on all confirmed previous visitor non-voucher code sales (excl. VAT and P+P); 2% commission on all confirmed previous visitor voucher code sales (excl. VAT and P+P).

&nbsp
Iwantoneofthose.com - was launched in 2000 as an online retailer offering a selection of quirky gifts including gadgets, gizmos, toys, photo gifts, experience days and home and office accessories. IWOOT is an ideal gift shopping solution for those who have everything, a great place to buy things you don't need but are dying to have! IWOOT is part of The Hut Group - Highly Commended for the Social Media Award at the Performance Marketing Awards 2012 and nominated for Best in Retail 2013. Why promote iwantoneofthose.com? Free UK and European delivery on all orders over £10. Plus Next Day and International Delivery Options available. Receive a weekly newsletter highlighting top products, codes, promotions and offers available to affiliates. Dedicated affiliate team to arrange and provide bespoke offers, content, codes, competitions and sales incentives. Commission Structure: 6% Commission: Bodycare, clothing, gifts, health, homeware, sports, toys & vitamins; 2% Commission: DVD & Games; 1% Commission: Consoles & Electronics; £3 Commission - 1 month Subscription; £7 Commission - 3 month Subscription; £11 Commission - 6 month Subscription; £15 Commission - 12 month Subscription.

&nbsp