UK Freebies and Giveaways Affiliate Programs
CashbackToYou - is well established as one of the first online UK shopping sites, formed in January 2002 their main goal is to meet the needs of internet shoppers looking for a convenient, and safe all in one place to shop and receive cashback. All merchants wishing to join are first appraised before being accepted into the directory to ensure they conform to CashbackToYou's shopping safety guidelines, all our shops offer secure and reliable online ordering. In addition to UK advertisers CashbackToYou are also able to include global shops especially software download providers / and sites offering remote services (providing they have UK appeal). Refer a customer - they get cashback on any shopping - you get 30% of the referred balance for life and for banner referals you also get 40p sign up commission.

&nbsp
Get Me A Ticket! - Is one of the UK's leading free to enter competition websites. We offer consumers the chance to win fantastic prizes including cars, holidays, gadgets & cash completely free. We have very strong conversion rates with some of our top affiliates achieving upwards of 40%. We currently have over 100 competitions running on the site including £500 ASDA Vouchers, the latest Apple iPhone, an Audi A1, a holiday to Orlando and even £15,000 Cash! We will keep you updated with exciting new competitions and the freshest creative to keep your users clicking. Join our program today and fulfil the earning potential of your site. Affiliates have the opportunity to earn up to £1.00 for each new user who enters a competition.

&nbsp
MyOffers - is the UK's leading competitions website, boasting over 200 prize draws live on site every month. With a quick and simple sign up process, consumers can join MyOffers in a jiffy, easily and for free. MyOffers will supply creatives and links to promote MyOffers prizes to its users. Valid registrations will be paid at £1.07 on 3rd page submit. (2nd level sales - will track at 1p then converted to £1.07). A valid registration will be upon a user clicking through a trackable link and successfully registering with MyOffers. A qualifying MyOffers registrant must be over 18 years old, resident in the UK and unique to the IPT database. MyOffers will not be advertised on any sites that include pornography, racialist, illegal activities such as illegal download sites, or any sites to do with pyramid selling. To add engaging content that your users want on your site, apply to the MyOffers affiliate programme today.

&nbsp
Newvista Live - The site is the gateway to joining our thriving and growing community set up for market and opinion research purposes. Members of this community are financially rewarded for participating in our surveys. Surveys are designed and administered by one of the leading names in UK market research namely Creston plc market research companies – ICM Research, Marketing Sciences, MSTS and CML. Our surveys are designed to be interesting and varied and participation allows members to express their views on issues that are important to them. The commission structure pays out £0.70 for a completed survey. (Failed quality control, Non UK traffic, Under16, Screen Out etc...are tracked at £0.01)




&nbsp

Search Lotto - In the current economic climate it's a wise move to cut back on non-essential purchases such as National Lottery tickets – however the launch of a clever new search engine, Search Lotto, means that you don't have to give up your hopes of a lottery windfall. Partnered by Yahoo!, Search Lotto provides a new way to play the National Lottery for free. UK internet users are rewarded with one free UK National Lottery entry for every 25 searches made through the site, joining a syndicate of ten players. Users can even print off their ticket to enjoy the moment of checking their numbers each Saturday. Using a feed from a major search engine ensures that search results from Search Lotto compare with those from any of the market leaders. Funded by advertising partners, the site is completely free for all users, with no membership or registration costs. Earn 50p comission per new user. Affiliates are paid when a user they referred receives their first free Lottery entry (i.e. once they have completed 25 verified searches). Typically, most new users will receive their first entry within a week of joining the site.

&nbsp


Toluna - The Toluna Affiliate program enables sites and blogs to participate in online advertising campaigns to increase the revenue that they generate from their advertising space. Toluna regularly updates their advertising formats to ensure a high CTR and ROI for each affiliate and pay between £1-2 for each UK registration. Plus there is complete control and transparency for each affiliate with their own access panel to monitor the campaign in terms of impressions, clicks and registrations in real time statistics. With Toluna Affiliation is easy and rewarding. Join today.

&nbsp
TopCashback.co.uk - is the UK's Most Generous Cashback Website and is completely free to join. We pass at least 100% of the commission rate that retailers pay - to advertise their products and services – back to our members. The site has over 5.5 million members and includes over 4,500 merchants (from high street big names to smaller, niche online sellers). TopCashback also provides consumers with discount vouchers, which can be used in conjunction with earning cashback. This Top Cashback affiliate program rewards publishers for driving new members to sign up on site. Commission Structure - £0.50 per lead. Leads are defined as members who sign up to TopCashback (single opt-in basis). We are also able to offer seasonal promotions with incentives/bonuses. Activation Percentage - TopCashback track the percentage of registered users that then progress to purchase via the site. This is the 'activation rate'. Should your activation rate drop below 15%, TopCashback reserve the right to decline all leads delivered for the previous 14 days, and suspend further activity on the campaign.

&nbsp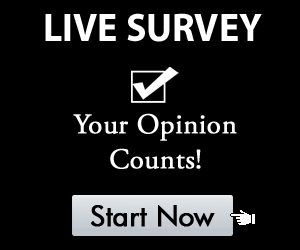 Univox
- A platform where we appreciate your opinions, it's an opportunity to earn exciting rewards while contributing with your thoughts and perceptions about the products and services of the future. Univox Community gives consumers direct input into the decision-making process at organizations that need to know what their customers want. By participating in Univox research projects, you are helping drive the future of the products, services, and issues that matter most to you. And, because we value your input, you earn rewards points that can be redeemed to purchase millions of items at Amazon.com. Different Interests, Varied Backgrounds, and Diverse Cultures all coming together in one place: Univox! Join Our Community To Make Your Voice Heard & Earn Rewards! Registration is free and get a bonus of 500 points! Earn $1.20 per lead you refer.



&nbsp