UK Babycare and Childcare Affiliate Programs
Click Here if you came here looking to BUY CLOTHES
Baby Monitors Direct - is the UK's largest baby online monitor retailer specialist. Baby Monitors Direct have a huge range, all top brands with many exclusive monitors, all at competitively low prices. Jam packed full of the most revolutionary technology and offering far superior audio and visual quality over their analogue counterparts, our range of digital video baby monitors are certain to become a must-have in any nursery. Audio Baby monitors. A range of audio baby monitors which use the latest DECT digital technology to eliminate interference – the BT and Philips digital audio monitors guarantee zero interference and the longest range with talk back facility and room temperature display. We also offer specialist monitors for long range monitoring at exceptional prices. Video Baby Monitors. See and hear your baby from wherever you are in the house. We have a huge range of video baby monitors including handheld fully portable LCD screens from Bosie Boo, Goscam, Nscessity, Flowercam, Babyview III, Tranwo GiggiAir and Summer Infant. Breathing, Heartbeat and Movement Monitors. Our range includes: the unique BabySense II breathing monitor, a certified medical device with two breathing sensors for flexibility as baby grows; the revolutionary Respisense Buzz Breathing Effort Monitor with built iin Tummy Tickle for fully portable baby monitoring; AngelCare AC401 and Tommee Tippee Suresound Movement and Sound Baby Monitor. Earn 5% commission on sales.

&nbsp
Easy2name - the UK's leading name label printing company produce a great range of labels for Nursery, School, Care Homes, Crafts and trips. Their range of personalised labels includes, Dishwasher /Steriliser Proof stickers, Allergy Labels, Shoe labels, Iron on tapes, traditional Sew on woven tapes, No iron/no sew Stickeasy labels for clothes, transfers, and Designer Labels for handmade items. Easy2name labels are proven to work in the toughest situations. All Easy2name products are covered by a 100% satisfaction guarantee. Other Easy2name products include wristbands, luggage straps, dog collars, personalised bags and tags and personalised Christmas sacks, and personalised party bag packs. There is a live product feed, fresh creative, vouchers and offer 12% commission per sale excluding VAT and delivery on all products, with a 30 day cookie. Peak time is pre Back to school but it's a good idea for all of us to name our belongings with email address and mobile numbers just in case we mislay them!


&nbsp
La Redoute - As France's No. 1 fashion collection, everything you see at La Redoute will have that touch of chic French style about it. A couple of clicks is all it takes to find what you're looking for! La Redoute offers an extensive collection of women's fashion with everything from exclusive ranges by celebrated international designers to great value, plain white T-shirts. La Redoute don't just cater for women - your family and home can enjoy la différence too. Mums will love our adorable baby wear and childrenswear, and even fashion-conscious teens will be satisfied with great brands like Tipster, Adidas and Nike. Men get the French style treatment too with smart and casual wear. La Redoute also offer a large range of homeware to dress each room in the relaxed style of the continent. La Redoute regularly update creative and text links, and provide information on forthcoming promotions and seasonal events. La Redoute also provide a regularly updated product feed for all lines including womenswear, menswear, lingerie, childrenswear and homeware. Earn 5% commission on sales.

&nbsp
LittleBird - is a members only, curated daily deals website offering the best family days out, kids activities, products and services all at up to 70% off! LittleBird offers their members daily inspiration, while saving them time and money. Easy and free to sign up to, our members receive a daily email highlighting all current sales. Earn 8% commission on sales.

&nbsp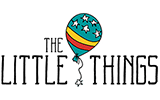 The Little Things - believe that children's birthday parties are very special – they're about having fun and creating memories. But planning a party with imagination can be hard work. We want to help. We are passionate about finding stylish party goodies to make your celebrations magnificent and we are happy to go the extra mile to make sure your child has a party to remember – we have party bags from America, tableware from Australia and party bag fillers from Germany. We aim to supply unique and good quality products at affordable prices. And if we can't find what we're looking for, then we make it ourselves. A lot of our 'little things' are exclusive to us – you won't find them anywhere else. We are a British company based in Kent and since our little website opened in 2007, our party accessories have proved popular all over the world. From tea parties and children's discos to celebrity parties and weddings, our 'little things' have been sent the length and breadth of the UK, from Jersey to the Highlands, and around the globe from the West Coast of America to French Polynesia in the Pacific. Earn 10% commission on sales.

&nbsp
Mamas & Papas - started as a family business so if there is one thing we understand; it's families. Many of our in-house designers are parents, meaning real life experiences go into every design, creating stylish products to make parents' day-to-day routines that bit easier. From starting out in 1981 we now have 35 stores across the UK & Ireland providing some of the most personal shopping experiences. Our online approach provides a full multichannel offering with a newly designed mobile optimised website. We're looking to work with like-minded partners that adhere to the same great quality that we do. By becoming part of our programme and promoting our brand through banner ads, text links, product feeds and content units you can earn a competitive commission rate. Designed by parents for parents; The only baby brand with an on-site UK accredited Test Lab; our products are rigorously assessed for safety; 2 Year Manufacturing Guarantee on all products for added reassurance; Free standard delivery on everything £50 and over; Free 1 hour Click & Collect service; 30 day returns policy; Price match promise; if you find the product for less we'll match the price. Providing competitive commission rates you can earn up to 3% on all approved sales.

&nbsp
Tiffany Rose - provides stylish and glamorous maternity wear to pregnant mums with special occasions in mind, or just because they feel like it. With a sense of style and occasion sewn into every garment, personalised customer service and next day delivery, we offer you the chance to treat yourself to a special outfit, stress free and with peace of mind. Our unique designs, exquisite fabrics and flattering cuts have drawn the attention of thousands of women, not to mention the odd celebrity here and there and especially the fashion press: Saturday Telegraph, New Magazine, Pregnancy & Birth to name but a few. Our ever-expanding collection ranges from beautifully tailored jersey and lace dresses to sumptuous silk maternity evening gowns, not forgetting our sought-after, luxurious maternity bridal wear. Since its creation in 2003, the business has grown rapidly to become a trusted brand and favourite amongst pregnant women today. Tiffany Rose Maternity sells the latest in exclusive, designer maternity wear to fashionable pregnant mums. You will earn 5% in commission.

&nbsp
Toby Tiger - has been leading the way in colourful, ethical and organic childrenwear since it was founded in 1998 by best selling author and designer Zoë Mellor. Our children clothing is bold, sustainable, timeless and high quality. The Toby Tiger philosophy is for kids to be dressed as kids, in our colourful, instantly recognisable prints and motifs. Our clothing is made to last and to be passed down from generation to generation. Toby Tiger promotes the use of organic cotton and believes in good working practices. We are proud that all of our jersey range is made from the softest organic cotton and is certified by GOTS and The Soil Association. We use AZO free dyes that are kind to the earth and your little ones' skin. We offer 8% commission on all your referred sales that fall within the 60-day cookie period. With an average order value of £50 and conversion rates over 2% you have an opportunity to earn excellent commissions on all your referred sales.

&nbsp