UK Food and Drink Affiliate Programs
Blossoming Flowers and Gifts - We have a small team of experienced florists who design and create each of our bouquets especially for you. We use the freshest flowers, to guarantee the bouquet will stay fresh for up to 7 days. You can also add your very own personalised gift message to all of our bouquets free of charge. We do not believe in machine made, all of our bouquets are hand-tied at our UK floristry centre with love and care by our team of experienced florists to make the perfect gift you could give. All of our hamper suppliers are UK based, and 90% of their products are sourced from within the UK. Our hampers are carefully assembled by hand to ensure that they both look attractive, and can be transported safely. This is how we ensure a quality gift is received. Please note that hampers containing fresh food can only be delivered Tuesday-Saturday. This is to ensure they are kept cool and fresh during transit, and ensure that produce arrives at it's best quality. Our spectacular range of gift wines are supplied by Laithwaites, who have been in the business for over 40 years. They have direct contact with their 450 wine producers from 25 countries and visit them regularly. We favour the wines made by families, which you will not find elsewhere, and that's what makes these gifts so special. Laithwaites wines won over 750 awards in 2013, so we're proud to be bringing you the best of their range. Our range of personalised gifts are made right here in the UK, at three locations. We care about the environment, and that's why we make sure that all of the paper that is used in our personalised gifts also comes from the UK, and abides by EU timber legislation. Blossoming Gifts offer a wide range of Flowers, Hampers, Wines and Personalised Gifts. Beautiful bouquets starting at just £9.99; Free Chocolates with all bouquets; Free delivery with all bouquets; Order by 7pm on any weekday for next day delivery. Earn 7% on all confirmed flower and gift sales (excluding delivery) and 6% on all confirmed flower and gift sales where voucher codes are promoted (excluding delivery).

&nbsp
Blu - We're just like you so we know what you want and need: simple, reliable, quality products that easily fit into your day-to-day routine. The road most travelled isn't your style. You work hard to forge your own path, that's what blu stands for: the individual. We know that you look forward to the time where you can let loose and just be yourself, so we make sure that when you arrive, you're not disappointed. Long before "Vaping" was a word in the Oxford dictionary, we were smokers dreaming of a life without the negatives of ash or lingering odors. Our desire to explore alternatives, adventure without boundaries and our right to self-expression fueled our drive to introduce our first innovation to the world. Since being founded in 2009, your personal experience remains at the heart of everything we do. We consistently push ourselves to take a great product and make it better by paying attention to your input. Your feedback is the compass for our next direction. We're proud to be the pioneers of our category and work hard to exceed expectations every time. Like all great brands, we don't ride the waves of culture, we make them. We offer a competitive 10% commission on all sales. You can start earning commission today by driving customers and sales to Blu.com.

&nbsp
Cadbury Gifts Direct - A wide range of great Cadbury products. Features a 'pick and mix' section to create your own unique Cadbury hamper. A high basket value of around £30 is all year round which makes this program a very good performer. Higher volumes of orders are obviously during Valentine's day, Father's Day, Mother's Day, Easter and Christmas! Site also features a personalised service, allowing customers to add names and pictures to Dairy Milk and Milk Tray packaging. Earn 7-10% tiered commission on sales.

&nbsp
Gousto - is a major player in the fast growing online healthy food space. Gousto lets you choose the recipes you love and get all the ingredients in perfect proportions delivered to your door. Every week, we have a new menu for you to choose from. Simply cook healthy meals with high-quality produce. Gousto is the No 1 Ingredients Delivery Service Voted by The Guardian. How it works: Get started - choose the box size that fits your lifestyle best. Choose recipes - every week in house chefs create healthy and delicious meals to choose. Receive your box - fresh ingredients delivered nationwide to your door. All you do is cook - easy and fun instructions for all levels of experience. Earn £6 All New Customer Sales, 50p when a non affiliate code or existing customer orders.

&nbsp
Green and Blacks Direct - A wide range of great Green and Blacks organic chocolate products. Features a Bar Selection page section to create your favourite Green and Blacks bar packs. A high basket value of around £30 is all year round which makes this program a very good performer. Higher volumes of orders are obviously during Valentine's day, Father's Day, Mother's Day, Easter and Christmas! Earn 5% commission on sales.

&nbsp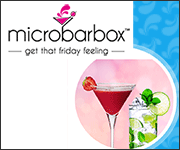 Micro Bar Box - opened its virtual doors in May 2015 as a monthly cocktail subscription box - our Cocktail Club. The idea was to give our customers all they need to produce 4-5 cocktails in one delivery, without the need to source separate mixers or invest in full-sized bottles. We were taken on a journey of discovery ourselves amongst Britain's 100s of independent distilleries, finding amazing tastes with beautiful branding. As well as our Cocktail Club monthly subscription box we also have a fantastic range of craft gin and cocktail gift boxes which are tailored to specific themes like "Gin & Tonic" or "Pink Cocktails". The overall theme for all of our boxes is simply fun and great taste combinations, wrapped up in a beautiful box, making them perfect presents. We deliver within the UK and all our boxes can include a custom Gift Card, so the lucky recipient knows who to thank... or who to share it with. We have also recently added a Bottle Shop where full-sized bottles of some of the Great British artisan spirits featured in our boxes can be sourced. Earn 10% commission on sales, rising to 12% when sales exceed £500 per month.

&nbsp
Montezuma's - specialise in bringing together fantastic quality ingredients in an innovative fashion to create delicious and unusual chocolate products. The quality of our ingredients is our priority and this means that many of our products are organic. All of our products are made by us in West Sussex and we have a strong ethical stance and conduct business under our 'trading fairly' policy. This ensures that our suppliers, customers and all those we come into contact with are dealt with properly and fairly along the way. We were launched in 2000 from a tiny shop in Brighton and have since opened another 4 shops, and an online store which has gone from strength to strength.. Earn 5% commission on sales.

&nbsp
My M&M's - Already available in France, Germany, Belgium, Holland and Italy, My M&M's is now available in the UK! At MyMMs.co.uk you can purchase personalised M&M's through a wide selection of gift ideas, whether you want to send a personal greetings message or just tell someone you love them. My M&M's caters for everyone and every occasion so visit the site today and make all celebrations that extra bit special. The uniqueness of My M&M's means that you are able to choose everything from the colour, message, picture and even the packaging. Let your imagination run away with you as to how you can personalise your own My M&M's. Commission Structure: 0-10 sales/month: £10 per valid order; 11-30 sales/month: £12 per valid order; 31+ sales/month: £14 per valid order.

&nbsp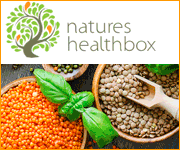 Natures Healthbox - Since 2012, Natures Healthbox has offered the very best 'free from' foods and health & beauty products within the natural, organic and environmentally friendly markets. Based in a small industrial estate near Brighton University, this small, family run internet business has a large directory of products listed upon a user-friendly website that is both tablet and mobile phone friendly. Natures Healthbox provides a friendly and efficient service, putting the customer first whenever and wherever possible. Each parcel is packaged using eco-friendly materials and most orders are usually received within 2-4 working days of dispatch in the UK, and within a week around most parts of Europe. Natures Healthbox are working towards being as environmentally friendly as possible and promote a naturally healthy lifestyle for all! Earn 10% commission on sales.



&nbsp
Pong Cheese - We're like you...we LOVE cheese! Everyone loves cheese. Pong was created to bring customers in the UK some of the very best cheeses produced by the leading independent and artisan producers, complimented with some classics from Europe. At Pong we believe cheese is the greatest gift of all. We sell a large selection of cheese gift selection boxes for the ideal birthday, anniversary, wedding or corporate present. Each of our cheeses is a little masterpiece of taste and texture and in most cases has a unique and highly skilled process behind its production. From the bizarre looking but phenomenal tasting 'Oxford Blue' to the now legendary 'Stinking Bishop', any of the cheeses available at Pong deserve centre stage. Earn 7%-8% commission on every sale (excludes P&P and VAT) over a 90 day cookie window.

&nbsp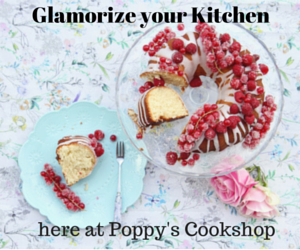 Poppy Palmer - is an online UK bakeware and kitchenware store, stocking only our favourite trendy bakeware items which we have personally curated from some of the world's best and most unique manufacturers. We love our own baking hamper basket, and we hope you do too! We put together a collection of the best essential bakeware items we could find to help beginner bakers who want to learn!Check out our baking hamper basket and more here, and enjoy our amazing deals and free giveaways only available to subscribers! We offer affiliates a sliding scale of commissions from 3-10% on all traffic that converts to a sale. Cookie tracking of traffic for 7 days after the first visit. We supply banners and links and have regular sales and promotions that you can mirror on your website, blog and social media.



&nbsp
Sensible Seeds - For over ten years Sensible Seeds has been actively involved in promoting the marijuana community through assisting worthy causes with fundraising, advertising and promotion. Webmasters which have proven themselves serious in terms of wishing to promote the legalisation of cannabis have found us to be a stepping stone through which they can promote themselves. These relationships have over time forged long term, mutually beneficial partnerships which have resulted in Sensible Seeds becomming one of the largest seed distributors in the world. If you are actively promoting a cause, have an established website, blog, forum or mailing list in which you are promoting the use of marijuana or have a widely active social network then we invite you to join our global campaign. Depending on your commitment to us we will offer you between 10% - 15% of any orders received from your unique promotions link.

&nbsp


Snack Station - handpicks delicious gourmet beef jerky that is hard to find anywhere else and deliver to you, once a month. I created these out of a need for myself. I suffer from a lot of mental fatigue and weight gain due to constant cravings of unhealthy sugary snacks. As someone who is workaholic and super busy, I couldn't have any of that. That's when Snack Station was born. This high protein low sugar snack combats fatigue, improves your diet and helps you stay lean while you work hard. The program is based on sales - 10% commission and 30 days cookie. Minimum payout is £10 via PayPal.

&nbsp
Snowycones Ltd - Europe's leading Snow cone supplier, for machines and consumables. SnowyCones™ are delicious in-hand refreshments made from ice cubes that are shaved into the consistency of snow using our SnowyCones™ maker. This unique product is then drenched with high quality flavoured syrups to produce a refreshingly cool snack. Eye catching refreshments are made easily with no expertise and are served in a flower cup, cone or tub and are eaten with a straw spoon. Earn 7.5% commission on sales.

&nbsp
Thorntons - is one of the leading chocolate gifts retailers in the UK, with a heritage that dates back to 1911 and chocolates that are adored the world over. An excellent brand name, which has an ever-growing online presence, there couldn't be a better time to become an affiliate with Thorntons. Consumers are not only able to purchase a whole host of favourites that are available in-store, they can also choose from a range of products exclusively available online from Chocolate Toffee Hampers to Champagne Wine Hampers and Flowers with Chocolates, Thorntons.co.uk really is a one stop shop for gifts for every occasion. As well as stocking a range of favourites, like our Continental Chocolates, our Master Chocolatier's pursuit of perfection ensures that we continue to offer new chocolate ranges including Revelations, Organic Chocolates and a range of Single Origin Chocolates made using the finest cocoa beans from around the world. Consumers can even choose to create their own chocolate box selecting all their favourite Thorntons chocolates to fill it with. Our 'easy-to'navigate' website offers consumers a range of gift ideas and always stocks a great selection of gifts, particularly at peak periods including Easter, Mother's Day and Christmas. Thorntons.co.uk offers an exciting and varied gift delivery service, offering a wide range of treats that aren't available in its high street stores including Champagne and wine hampers. UK and international delivery is available and next day delivery is available on most gifts. Thorntons continued focus on its internet retailing business means that the website is going from strength to strength with new products and new features, to improve the customer experience, being added all of the time! Earn 8% commission on sales. Thorntons also provide contents links you can use to build a virtual Thornton Chocolate Shop on your site.

&nbsp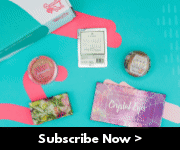 The Vegan Kind - The number of people going vegan has increased 360% in the last 10 years and our business is proof that that stat is spiking even further right now. We are growing exponentially as more and more meat-replacements, vegan cheeses and an abundance of milks are available; not only in mainstream shops, but in restaurants as well. The majority of vegetarians will go vegan and anyone who eats meat, will now more commonly go vegan, rather than vegetarian. Vegan shops and restaurants are appearing all over the UK and thousands of people per day are going vegan, either for the animals, their health, the planet, or out of curiosity. We offer assistance to those going vegan by shipping them an affordable, well-thought-out, box of new products every single month, showing them all the amazing new brands that are appearing each and every week. We have over 500 5* reviews on Facebook and people say receiving our box is "like having a birthday every month". In January 2017 we will be branching out into chilled goods in our Shop, which is a huge move for us due to the huge surge in traffic around items relating to vegan cheese, meats, milks and dairy replacements. This brings people to our website and when they find out about us, we expect high volumes of them to sign up for our Subscription Boxes. Default Commission Rates: Standard Purchase 1+ sales per month - 5% of order value; 10+ sales per month - 6% of order value; 20+ sales per month - 7% of order value; 30+ sales per month - 8% of order value; 40+ sales per month - 9% of order value; 50+ sales per month - 10% of order value.

&nbsp
Whittard of Chelsea - is one of the world's leading tea & coffee specialists, with a long standing heritage in the UK and overseas. Well renowned for its innovative ranges and expert knowledge both in-store & online, the legacy of Whittard continues to grow offering something truly unique. The Whittard story began in 1886 when Walter Whittard opened his tea & coffee store in London's Fleet Street. His philosophy was always to BUY THE BEST, sourcing the highest quality teas from around the world and blending them to his customer's specifications. Over 125 years later Whittard remains true to Walter's founding philosophy, with 74 stores in the UK, established .co.uk & .com websites delivering double digit growth year on year and an ever-increasing brand presence in overseas International stores. What makes Whittard special? 130 varieties of specially blended tea & herbal infusions. Over 16 top quality Hot Chocolate Flavours from dark, white to strawberry and chilli. Quality wide ranges of specialist china, equipment and glassware. One of the few places that will grind freshly roasted coffee beans to an individual's tastes. Fabulous gift ideas including hampers, beautifully packaged gift sets & stocking fillers. A quintessential British feel featuring everything required to host that perfect tea party! Commission Rate: New Customer – 7%; Existing Customer – 5%; Discount Code - 5%; Click & Reserve - 2%.

&nbsp