UK Home and Garden Affiliate Programs
Page 2 of 2
Mattressman - Established in 2004 Mattressman was the first online bed mattress companies to offer their customers Next Day Delivery anywhere across the UK...revolutionising the online mattress industry. Now we are recognised as one of the UK's cheapest retailers for mattresses, beds and accessories. We stock over 3000 beds and mattresses from Top Brands such as Silentnight, Sealy, Slumberland, Rest Assured, and many more. We offer FREE Next Day Delivery on all orders over £45. Average basket spend of over £230. Average conversion rate of nearly 4%. Earn 6% commission on sales.

&nbsp

Mitre For Home - Bring hotel luxury into your home! Whether you're looking for bed linen, towels or soft furnishings, Mitre will supply you with true quality that will create a feeling of comfort and luxury. Mitre is the proud holder of the Queens Royal Warrant. Mitre are market leaders in the linen and soft furnishing industry. Mitre brings hotel quality products direct to your home. Having been founded in 1946 in St Pauls London, we are extremely proud of our British Heritage. Over the last 70 years we have built a reputation for quality and reliability which has led us to supply some of the most prestigious locations in the UK including The Royal Household with bed linen, pillows, duvets and soft furnishings of the highest quality. There are high stock levels of all of our products, and our Internet orders are processed daily so that we can ensure that 98% of all orders are dispatched on the same day. Delivery for mainland UK orders is FREE. Affiliates earn between 8 and 12% on every sale generated.

&nbsp

Mowers Online - offers over 2500 quality gardening products for the professional trade user or casual gardener. Some brands are only available online exclusively through Mowers Online so you won't find them anywhere else. Delivery is FREE to most UK mainland addresses making it very attractive for customers. Mowers Online carry a wide variety of seasonal products to ensure good sales throughout the year. A wide range of garden toys and ride-on toys are available throughout the year. Product prices vary from just a few pounds to well over a thousand pounds so a single sale could bring substantial commissions. Average basket value is £300. Mowers Online is offering all affiliates a 3% commission on all items.

&nbsp
My Mini Monsters - search far and wide for furniture, bedding and gifts with 'kiddie cool'. My Mini Monsters is much more than just an online store; it is a brand that can really identify with kids and parents alike. We believe kids should be inspired by their surroundings, free to explore colours, spaces and textures. We want to encourage their creativity by helping our customers to design bedrooms that are practical, vibrant and above all fun! Our online store is bursting with great products to create eye-catching rooms that express the joys of childhood. All our products are manufactured to an awesome standard and quality so our customers can relax about buying from us. Commission start at 3% of sales and rise to 5% of sales as your sales increase.




&nbsp
Oak Furniture King - operates in a niche market offering an extensive range of high quality oak furniture in a variety of styles and finishes to suit any type of home. From solid oak dining sets to rustic oak bedroom furniture we offer the UKs most sort after and current ranges at unbeatable prices. All our furniture is 100% solid hardwood throughout. Every piece of wood used in our furniture is kiln dried and seasoned to ensure it lasts a life time. Drawer backs and bases are 100% solid hardwood and all our drawers have dovetail joints. We never use veneers, chipboard or MDF in any of our furniture. Our large distribution centre located in Birmingham holds thousands of pieces of hardwood furniture in stock. This ensures that your furniture can be dispatched within days of ordering. We're extremely confident in the quality of product and service we supply and the unbeatable value for money we offer that all our furniture is backed by a full 14 day no quibble money back guarantee. We have an average basket value of £500. Earn 6% Commission on all sales.

&nbsp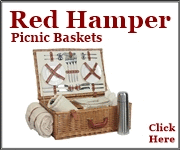 Red Hamper - are an independent family run business supplying a wide range of basketware. Red Hamper started in 2014 with a small range of just 30 picnic baskets. Since then we have steadily grown to now carry just shy of 1000 different baskets. Our range covers everything from Fitted Picnic Baskets, Log, Garden Trugs, Storage, Shopping, Empty Baskets and even Fishing Creels. All our baskets are manufactured using sustainable materials. Earn 5% commission on sales.






&nbsp
Robert Dyas - It all started with a fiver. That's all Mr. Robert Dyas had to invest in his new business back in the 1870s. After opening up his first store in London in 1872, the man from County Meath in Ireland went on to expand his retail enterprise with 18 shops right across the south of England. Today there are nearly 100 Robert Dyas stores – and having survived two world wars, economic depression and a fire that destroyed the head office and warehouse in 1997, the brand is now one of the most trusted and respected in the United Kingdom. In 2012 the Robert Dyas brand was bought by Theo Paphitis, one of Britain's most successful entrepreneurs and star of the BBC's hit television programme Dragons' Den. Under his stewardship the company aims to continue in its tradition of providing quality solution-based products for the home and garden. Housewares, kitchenwares, small electrical appliances, consumer electronics gardening products, DIY and ironmongery – Robert Dyas offers everything customers could need for their home from top brands including Tefal, Brita, Black and Decker, Stanley, Kenwood, Morphy Richards, Hoover and Brabantia. Robert Dyas is a dynamic modern retailer which continues its traditions of exceptional customer service, listening to customers' needs and giving helpful, practical advice. As a multi-channel retailer, Robert Dyas serves customers in stores across the south of England, online at robertdyas.co.uk and through their catalogues. Robert Dyas offers an up to 4% commission for all sales.

&nbsp
Royal Albert – The story of Royal Albert stretches back over 100 years. Whilst the Royal Albert brand was created in 1904, its roots are to be found in the Albert Works, built in 1896. The Albert Works commemorated the birth of Prince Albert in 1895. After his older brother Edward abdicated the throne, much to his surprise, in 1937 Prince Albert, the Duke of York became King George VI, the father of the Queen. Thomas Wild & Sons built up a reputation of producing beautiful china tea and breakfast sets and firmly established the Royal Albert brand. English bone china was admired for its lightness, translucency and its soft subtle almost pearly white quality. Much approved of by the tea-party hostess of the nineteenth and early twentieth century.

&nbsp


Royal Doulton – one of the world's foremost brands, Royal Doulton produces a wide range of product from tableware and stemware through to collectables, nursery ware and gifts. Benefits: High average order values of £100-£150; Dedicated Account Management team; Royal Doulton are a 'Superbrand'.

&nbsp
The Rug Seller - Through our years of experience within the sales of rugs, we are able to offer a vast range of quality rugs at great prices. We deal direct with the major importers and manufacturers to provide a range from around the globe, including Belgium, India, Turkey, Egypt, Pakistan and China. Our direct sourcing helps us to offer great savings on high street prices, and we guarantee to offer the cheapest online rugs throughout the UK. With our average order value being over £160, there has never been a better time to promote our brand. Earn 6% commission on sales.


&nbsp
Screwfix Direct - is the UK's largest direct and online supplier of tools and hardware products catering for the trade and the serious DIYer, and now we're in Ireland. Recognised as being "where the trade buys" and promising a fast, reliable service, Screwfix is the UK's leading multi-channel supplier of thousands of high quality screws, fixings, hand tools, power tools, plumbing and electrical supplies. Combining trade prices and a massive range of leading brand name items, Screwfix offers over 15,000 products and is fully committed to customer care and support. You can share in our success by joining our affiliate programme. Commission is paid on every sale you generate within a 7-day cookie period. Commission: Default commission: 3%; Cashback websites: 1%.

&nbsp
Sensible Seeds - For over ten years Sensible Seeds has been actively involved in promoting the marijuana community through assisting worthy causes with fundraising, advertising and promotion. Webmasters which have proven themselves serious in terms of wishing to promote the legalisation of cannabis have found us to be a stepping stone through which they can promote themselves. These relationships have over time forged long term, mutually beneficial partnerships which have resulted in Sensible Seeds becomming one of the largest seed distributors in the world. If you are actively promoting a cause, have an established website, blog, forum or mailing list in which you are promoting the use of marijuana or have a widely active social network then we invite you to join our global campaign. Depending on your commitment to us we will offer you between 10% - 15% of any orders received from your unique promotions link.

&nbsp
Shedstore - are an established UK discount retailer of timber, metal and plastic garden buildings. Shedstore retail many of the UK's leading brands of garden sheds, summerhouses, log cabins, greenhouses and childrens playhouses. All of their products can be securely ordered online, not only at low prices but also with free UK mainland delivery! Earn 5% commission per sale.


&nbsp
Silk Bedding Direct - Fantastic luxury silk duvets, pillows and mattress toppers with 100% natural and hypoallergenic long-strand mulberry silk interiors. The very best silk, many products hand-finished, committed to total luxurious quality. Fantastic silk bedding sets available. Silk Bedding Direct operates at the high luxury end of the mulberry silk-filled bedding market and is is now widely considered to provide the most luxurious and well-made mulberry silk-filled bedding available today. Providing absolutely the best of the best when it comes to luxury mulberry silk-filled duvets. You will not be disappointed! Regular sales offerings, check website for details. Earn 7.50% commission on sales.





&nbsp
Smithers Of Stamford - have spent many hours sourcing items from all over the world that deserve the Smithers stamp of approval, but still showcase a large collection from here in the UK. We strive for furniture and homewares that feature an original and curious twist on the contemporary. Our passion is reflected in each and every piece across our eclectic range. That same passion and drive is also carried through to our customer service, which is painstakingly personal and the Smithers Brand. From the offset, we have featured in many magazines and newspapers (GQ, Country Home and Interiors, 25 Beautiful Homes 4 page special, Top Gear, The gadget show, and since August 2015 Smithers has also been working with the BBC TV programme Money for Nothing that specialises in recycling unwanted furniture items and giving them a new lease of life with a stylish funky edge. We are just about to embark on Money For Nothing that has prime time broadcasting, offers me a prominent role and great exposure for Smithers. By supporting Smithers of Stamford, the publisher will receive 10% commission, before tax, on all relatable sales. We are offering performance incentive bonus to 12%, if more than 26. and 15% for 40 and the knowledge that you are working alongside a great company.

&nbsp
Solar Panel Quoter - is the first port of call for homeowners looking for solar panel prices. Homeowners are shown guideline prices, and upon receiving their details we offer a free of charge recommendation service where we match them with up to 3 suitable companies from our expansive network. Recommending home improvement companies in this way is something parent company Price Engines has been doing successfully for 15 years, and have served over 1 million homeowners. Earn £12.00 per lead!






&nbsp

Spares4Appliance (S4A) - is a leading retail eCommerce business specialising in Spare Parts for domestic appliances. We offer quick access to the largest stock of parts in the UK for all ranges and models. We have unrivalled access to large quantities of stock and an excellent support service to help customers identify the parts they need. We hold the largest retail store in the UK of spare parts for Domestic Appliances. We offer competitive prices on either original or patterned parts. We have access to hard to find parts from a local main distributor. We offer fast delivery (next day). We have the most comprehensive part look up database in the UK. We provide technical support to help identify the part that is needed. We remember our clients. Spares4Appliance is run by a dedicated customer sales team managing our many market places drawing on the expertise of web marketeers, online traders, domestic appliance engineers and highly experienced customer service professionals. This when coupled with our own warehouse and unique cataloguing system means that Spares4Appliances offers the best service in the UK for getting you the part you need when you need it. Earn 8% commission on sales.

&nbsp


Stylish Bean Bags - sells Stylish Bean Bags to the UK and Europe. Stylish Bean Bags are committed to paying affiliates ontime and accurately. Stylish Bean Bags operate a commission structure on the total of each sale, awarding 1% commission for the first 1-10 sales. Then 3% for all future sales.

&nbsp


UK Bathroom Store - We are suppliers of brand name Bathroom Suites, Showers, Taps, Wetrooms, Accessories and Bathroom Furniture at discounted prices. We have a highly experienced team with over 50 years combined experience in the industry. UK Bathroom Store have been supplying the retail and trade sectors in the North of England with Bathrooms, Bathroom Suites, Showers, Taps, Furniture and Bath Accessories for several years. Our staff have over 50 years combined Bath room industry experience and are waiting to take your call and discuss all your requirements. If you cannot find the particular Bathroom product you are looking for then give us a call and our highly experienced team will find it for you or advise you of suitable alternatives. We can advise on Bathroom design, sizes and fitting of Bathroom taps, showers and baths etc. UK Bathroom Stores extensive buying power enables us to offer you the most competitive prices on all brand name baths, showers, taps, bathroom accessories and furniture. If you manage to find any bath room related products anywhere at a lower price then let us know and we will do our very best to beat that price.Earn 5% commission on sales.

&nbsp
Westfalia Mail Order - A Mail Order specialist for Tools, Electronics, Hardware, Gardening, Car Accessories, Farming and more for 85 years. Fast shipping and extensive service are also part of the Westfalia philosophy. Earn 3% commission on sales.



&nbsp
Waterford Crystal – the most popular premium crystal brand in the world incorporating classic and contemporary stemware, giftware, lighting and seasonal products. Designer collaborations include John Rocha and Jasper Conran. Benefits: High average order values of £100-£150; Dedicated Account Management team; Royal Doulton are a 'Superbrand'.

&nbsp
Wooden-Furniture-Store.co.uk - the home of light oak and modern oak furniture. Made to the highest standards, our solid oak, ash and mahogany ranges are hand built and delivered direct to your door by our skilled delivery teams. No flat packs, just quality wooden furniture. We're offering 6% of total basket size on any purchase generated by an affiliate. With our average basket size being £400, this delivers an average commission of £24 per sale.







&nbsp
WWRD (Waterford, Wedgwood, and Royal Doulton) - is the leading provider of luxury home and lifestyle products sold worldwide under the renowned brands of Waterford, Wedgwood and Royal Doulton. Waterford – the most popular premium crystal brand in the world incorporating classic and contemporary stemware, giftware, lighting and seasonal products. Designer collaborations include John Rocha and Jasper Conran. Royal Doulton – one of the world's foremost brands, Royal Doulton produces a wide range of product from tableware and stemware through to collectables, nursery ware and gifts. The brand has collaborated with Michelin starred chef Gordon Ramsay for a number of years and launches Maze, a new Gordon Ramsay kitchen collection this Spring. Wedgwood – with a heritage of over 250 years, iconic brand Wedgwood remains a leading brand on the world stage for tableware and home lifestyle through a portfolio second to none. Products range from formal luxury through to premium casual collections. Key designer collaborations include Jasper Conran and Vera Wang. All 3 brands are 'Superbrands' with Royal Doulton ranked at 31 and Wedgwood ranked 53 in 2010. Earn up to 8% commission on sales.

&nbsp